This Black History Month, we're telling the untold stories of women, women of color and LGBTQ+ people. Subscribe to our daily newsletter.
In a society obsessed with youth, the joys and privileges of getting older are often overlooked. For people who have the opportunity to retire from full-time work, it can be the beginning of an exciting — and joyful — phase of life. It wasn't until after Gigi Best-Richardson raised her children and stepped away from her work in the federal government that she had more time to dedicate to one of her true loves: genealogy. Irma Clement decided in her 40s that she needed a break from the taxing demands of her career, which turned into a 16-year early retirement filled with international travel.
To celebrate Black History Month, The 19th spoke with four Black people at different stages of their lives and at different stages in their relationship with joy. We asked them to describe their relationship with joy currently and the steps they took to get there. In this second part, Best-Richardson and Clement discuss how their efforts to rediscover themselves after retirement led to a chapter full of happiness.
These stories have been edited for length and clarity.
Gigi Best-Richardson, she/her, 75
Genealogist and co-owner of Best Richardson African Diaspora Literature & Culture Museum in St. Augustine, Florida
Right now I have a really high level of joy because I'm at the point in my life where I've raised four children to adulthood, and I have 15 granddaughters and one grandson and seven great-grandchildren. So this is really a good time in my life.
We are where we want to be with our business. We're in the process of looking for a building because we've been renting, but we're looking to own our business in a historical building. We get a lot of joy out of what we do: Being a business that concentrates on literature of the African diaspora and culture, and getting an opportunity to work with a lot of people to help them with genealogy. That's also a great love. We started our bookstore in 1997 in Virginia. We started in a little flea market, and later found a brick-and-mortar building. [The bookstore has since moved to St. Augustine, Florida and has expanded to include a museum.]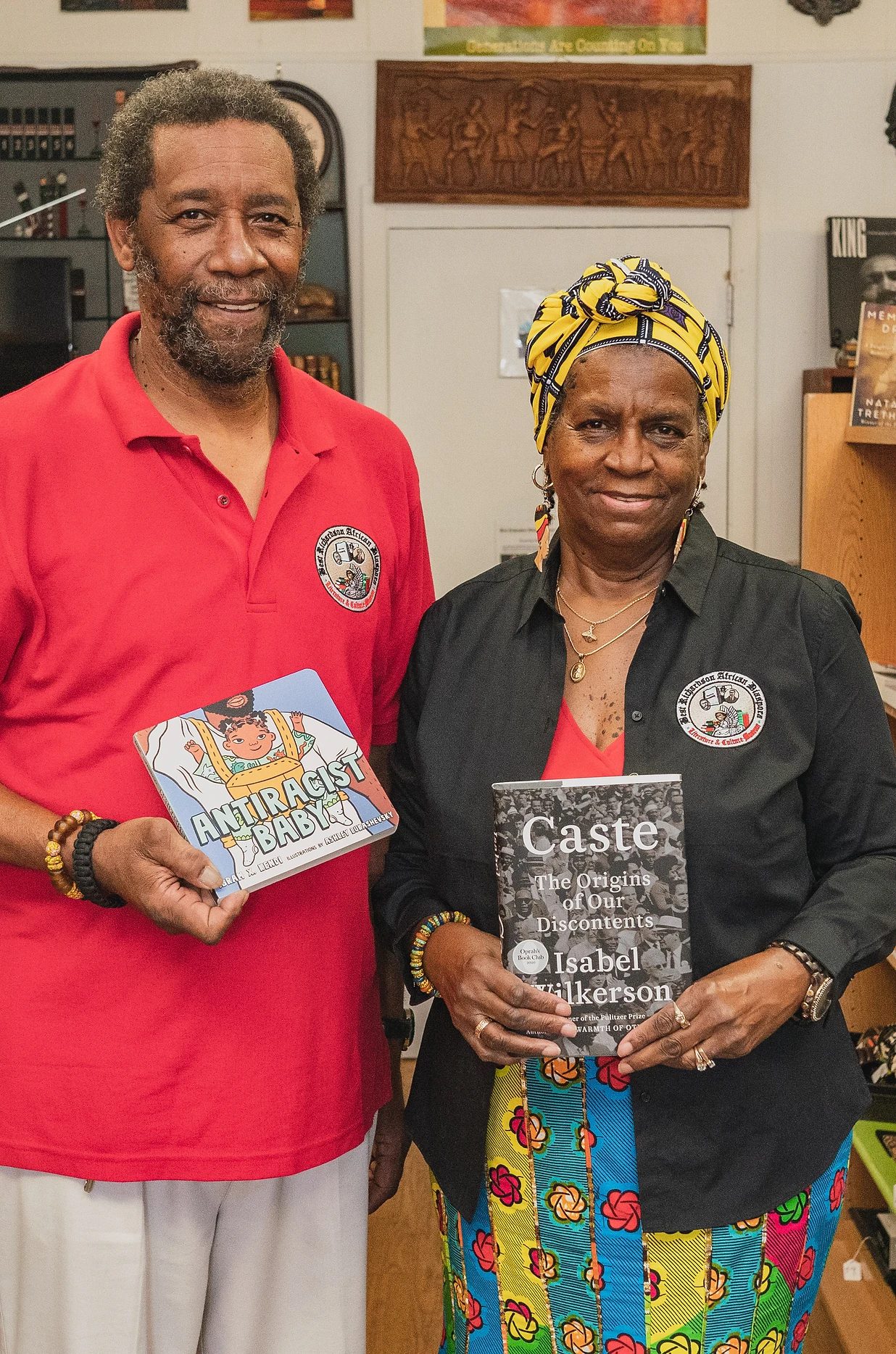 I'm also in several hereditary societies, so I learn more about my ancestors every day, and that also gives me joy at this point in my life.
My husband and I have been together a little over 40 years, and at first I was so concentrated on working and raising children. In my 30s, I was going to college and raising a family. I did have joy in that – I love children and really loved the opportunity to raise them – but the self-fulfillment kind of joy was put on the back burner.
The self-fulfillment joy, for me, came later in life when I retired. I did not get involved really a lot into genealogy until I retired from the federal government in 2007. Afterward, I had the opportunity to do the research, to travel to different cities, to the National Archives and different little towns where I've found records from my ancestors.
I've published a book now, and I'm working on several other books, and writing books about ancestry. I have discovered my ancestors who fought in the Revolutionary War, the ones who fought in the Civil War, learning that I had free people of color in my ancestry. I've been finding all of this information that I was not aware of, and that's been wonderful for me.
Black history reflections — and the path forward
I've heard people say that if you are doing something you love, then you're not retired. But it's very different to be on my own schedule and to not punch a clock. If we want to take a trip to a conference, we can just go. Retirement is another phase in my life where I can learn more things, meet more people and enjoy more of life. Real joy for me is to know the history of my ninth-great-grandmother, to know her name, to know who she was married to, to know how she was stolen from Angola and was in the Jamestown area in 1619. It is getting the chance to go to England and finding the marriage record and the baptism record of my tenth-great-grandparents who were English.
I would encourage others to find out who they are, and don't let people tell you who you are. Find out what you love and realize that you're never too old to do anything that you set your mind to. You don't have to accept someone telling you who you are. No matter what you decide to do in life, that's your gift. Don't let anybody take it from you.
---
Irma Clement, she/her, 61
Retired tax attorney and Certified Public Accountant who now travels the world
Even after I found out what joy was for me, it took a minute to get there. I was a tax attorney and CPA, which comprised a lot of stress and deadlines in my day. From the time I was a kid, I was very focused on what my career would be, and on how much money I was going to make and how far I could go with that career. That was everything. And I think Black women have always taken on more and gotten less, and I just wish there was more focus on how great we are and how powerful we are, and how motivating we are and how we support each other.
A large part of my identity became wrapped up in being a lawyer and CPA. I then decided that I needed to take a break from my career, and once I recognized that I enjoyed experiences more than money, that's what prolonged my break from work.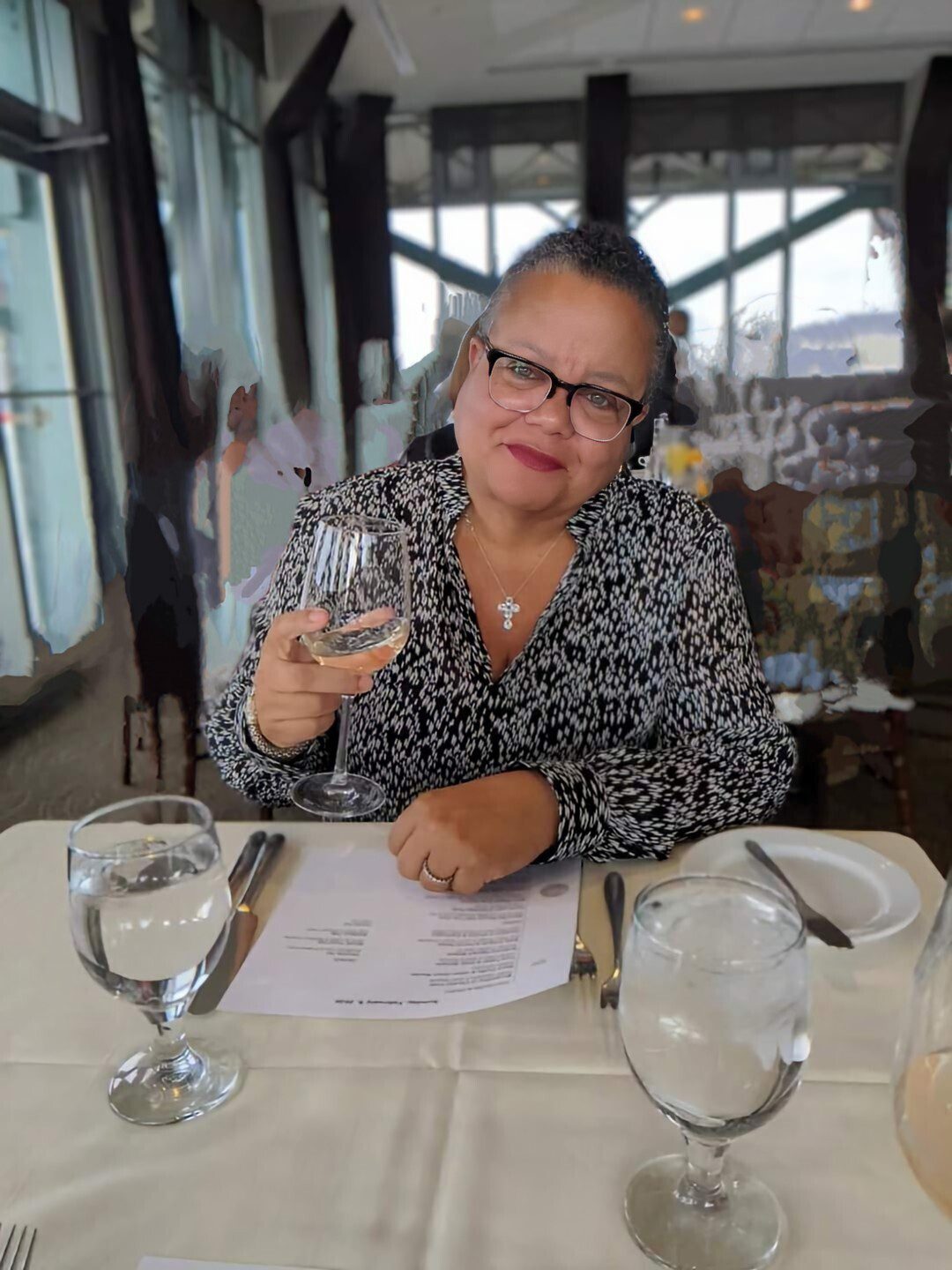 What put my retirement in motion was that a couple of years before I took my break from work, my mother retired on a Friday and she passed on that Sunday without doing any of the things that she had planned on. She didn't even get a long weekend of retirement. So that was always in the back of my mind because I did not want that to happen to me.
So, I retired early, 16 years ago at the age of 45. I can't say it was a conscious decision meant to last this long. I've always been someone who lived below my means, so once I decided I wanted to take a break from work for a period of time, the financial part of it kind of fell into place because I had some savings.
This was right around the time when President [Barack] Obama got elected and the financial crisis happened. The money that I had tied up in investment basically got cut in half immediately after I retired. And I was like, "Oh my god, what have I done?" But because I was always living below my means, I didn't need as much money as I thought I needed, and that gave me time to rebuild my investment portfolio while I was retired. I got used to not needing the material things that I used to need when I was working.
It was also very hard to separate my identity from my work at first. After retirement, I started taking community college courses in electricity and carpentry because I was really into HGTV and watching people fix up their houses. In addition to that, I also started taking trips. They were short little trips at first to places I'd always wanted to go, and then that led to larger trips, just exploring and checking out the food, the culture and so many things. I've been to over 90 countries now.
My next big trip will be like six weeks in Japan in April, and it will be the first time since I retired that I've been back to Japan, and the first time that I've ever gone there as a tourist versus a business person. So I'll be seeing the country through totally different eyes.
I know retirement would be horrible if I didn't have something that I look forward to, and that is key with retirement. People don't realize how much of their existence revolves around work, so if they don't have anything to fill that void, they will be bored out of their minds.
To find joy, I think the first thing you have to do is be in touch with who you are and what makes you happy. Surround yourself with people who are inspiring and supportive, and people who make you feel fulfilled. Lastly, you have to feel that you deserve whatever rewards come your way.