Collection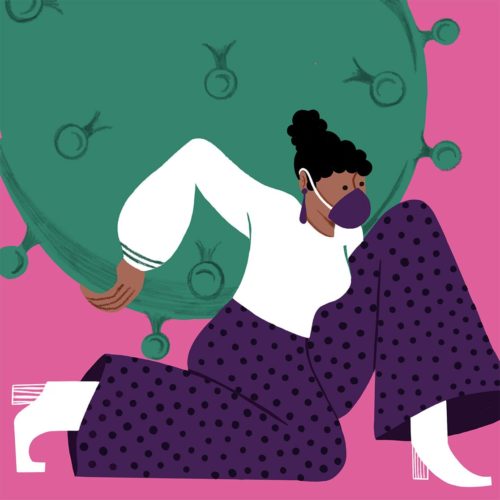 Portraits of a Pandemic
Women and people of color are being disproportionately impacted by the coronavirus. Inequality is exacerbated in a crisis, a reality on full display in Philadelphia, the poorest big city in America. Each week, we will profile a woman in the city grappling with the pandemic.
In This Collection
The work is grueling and unpaid. As COVID continues, family caregivers — overwhelmingly women — say the burden is driving their vote. 

The gender breakdown in information is a current blind spot and critical to understanding how the virus works — and what the treatment could be.

Pregnant people in the pandemic are even more vulnerable to depression and anxiety. It's a problem the U.S. is already struggling to address.

Sharron Cooks, 42, founder of Making Our Lives Easier, says the recent unrest roiling the country has marked a return to the origins of Pride, which celebrates the 1969 Stonewall uprising.

Odunde, a joyful tradition and display of Black pride, moves online to unite the community and skip health risks.

"I don't necessarily think people need to come to Juntos because they want to be at a protest," Erika Guadalupe said. "I want Juntos to be a place that honors the whole person and not just these parts of ourselves that we have to fight so hard for people to see."

"To be able to celebrate our holidays in public, it took a long time to get here … Now we're almost back to Square One," said Catzie Vilayphonh. "The way in which we celebrate traditions is to ourselves again."

Danielle Outlaw discussed the challenges of conducting law enforcement activity during a pandemic, and of balancing motherhood and her career.

Ask Blew Kind when she knew the pandemic had hit her cafe, Franny Lou's Porch in East Kensington, and she doesn't hesitate: the second week of March.

Addressing hunger in the city has been Gaye Nailah Johns' mission for two decades as director of the Sadaqah food program.