This collection, Portraits of a Pandemic, is a co-production between The Philadelphia Inquirer and The 19th. This work is supported by the Pulitzer Center and The Lenfest Institute.
Despite Pride month's coinciding with the pandemic this year, Sharron Cooks still had plenty to celebrate.
Just a month earlier, Cooks — founder of Making Our Lives Easier, a Philadelphia-based consulting firm that helps people who have been marginalized and discriminated against because of their identity — graduated from Temple University, earning a master's degree. And by the time Philadelphia and the nation were closing because of the coronavirus crisis, she was already quarantining, recovering from the surgery that had finally made her gender congruent as a Black woman.
But this year's celebrations also were tempered by the ongoing killings of Black trans women, including the slaying of Dominique "Rem'mie" Fells in Philadelphia. For Cooks, Fells' death was a painful reminder of the progress still yet to be achieved for LGBTQ and African Americans.
Cooks, 42, founded Making Our Lives Easier in 2012, and has also been an activist fighting racial and gender discrimination in the city.
The recent unrest roiling the country has marked a return to the origins of Pride, she said, which celebrates the 1969 Stonewall uprising in New York City that was the catalyst for the gay liberation movement in America.
"We are literally fighting for our humanity," Cooks said of Black LGBTQ Americans. "Pride is grounded in riots and community and protest. But we can't be selective on what Black lives matter and what Black lives don't."
The Stonewall riots are a reminder of tensions between marginalized communities and police. In the early hours of June 28, 1969, police raided the Stonewall Inn, a gay club in Greenwich Village. Raids and violence against the gay community were common then, but patrons fought back that night, prompting violent clashes with police that lasted days.
Marsha P. Johnson, a Black trans woman, is credited with throwing the first brick at Stonewall, and is considered one of the uprising's front-line fighters.
Today, Cooks said her pride comes from her blackness first.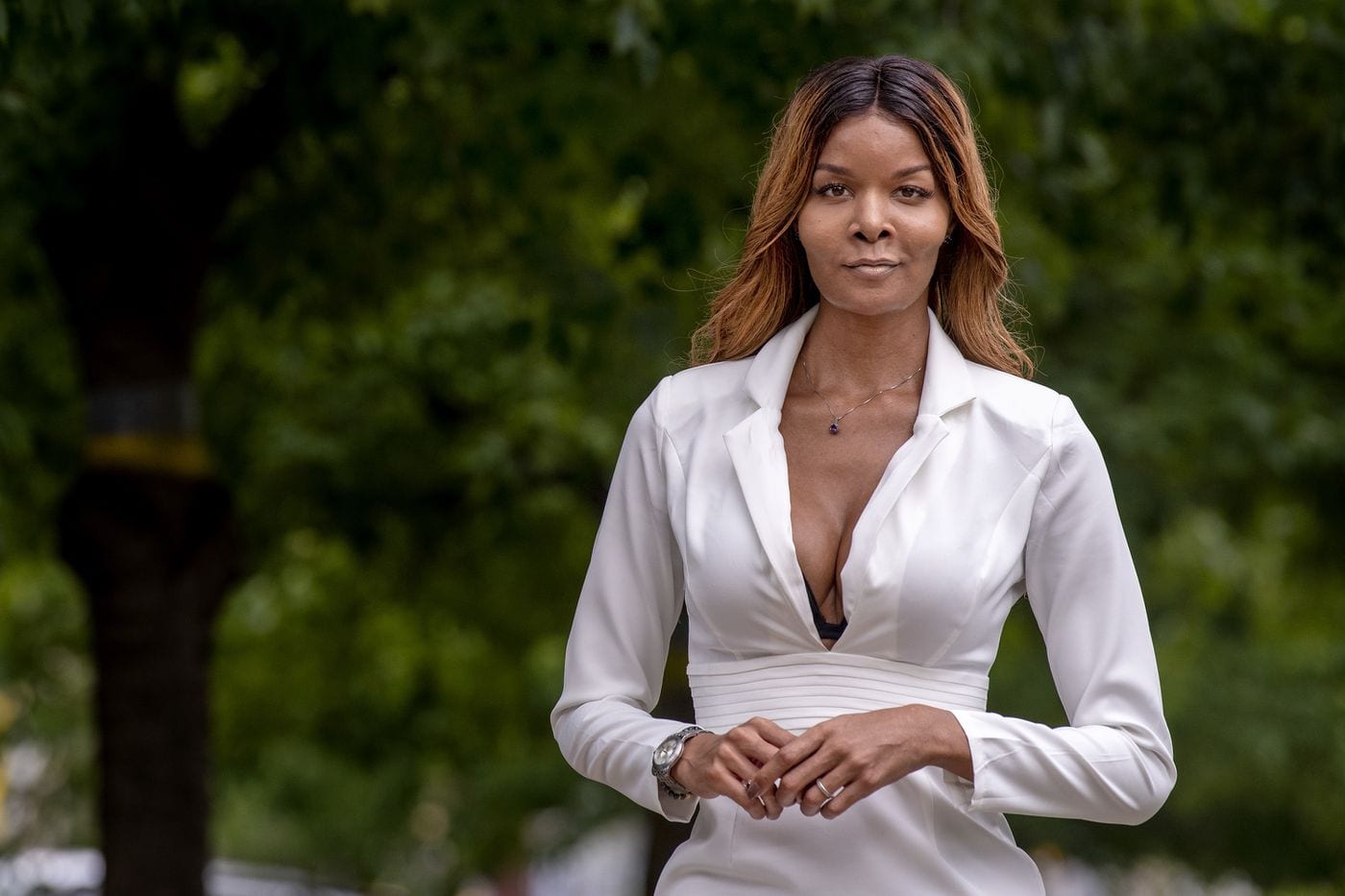 "I always tell people, before my mother knew what gender her child was, she knew she was having a Black child," she said. "Black women and Black trans women are different, but have things in common that they can actually relate on. We have to realize that we're all Black people up against the same institutional systems of white supremacy, and that it's going to take all of us to dismantle those systems to replace it with something that's more suitable for our African worldview."
Cooks said she is also focused on confronting the racism within the LGBTQ community amid the national reckoning.
"White [LGBTQ] people want to be protected as sexual minorities, and it doesn't work that way," she said. "You're not going to tell me your oppression is the same as mine as a Black person."
The pandemic has exposed the inequality that exists for Black LGBT people in particular. A 2011 study found that Black transgender people had an unemployment rate of 26%, four times greater than the general population. And one in four Black respondents said they had experienced homelessness at some point in their lives, more than five times the national average.
And 34% of Black transgender people live in extreme poverty, reporting a household income of less than $10,000 a year, compared with 9% of Black Americans overall and 4% of the general population.
When Cooks was in her 20s, she dropped out of high school and struggled with addiction. "I think about times when I was housing insecure … how this pandemic is affecting Black LGBT youth is something that has been on my mind throughout the pandemic," Cooks said. "What if there's someone living with family who isn't accepting of who they are? A lot of Black trans women are really scared to ask for help and don't want to go into the spaces to get the resources they need, because they don't want to encounter the discrimination."
This year marks the 50th anniversary of the first Pride celebration, and the fifth anniversary of the landmark Supreme Court decision legalizing gay marriage. This month, the court also declared that the Civil Rights Act of 1964, which bans discrimination on the basis of sex, also applies to LGBT employees.
"I have been able to benefit, in my lifetime, from policy changes I thought I would never be able to see," Cooks said. "Where I am today, I never imagined when I was 23. That's something I definitely hold a lot of pride in, because it's an affirmation of my womanhood."