Collection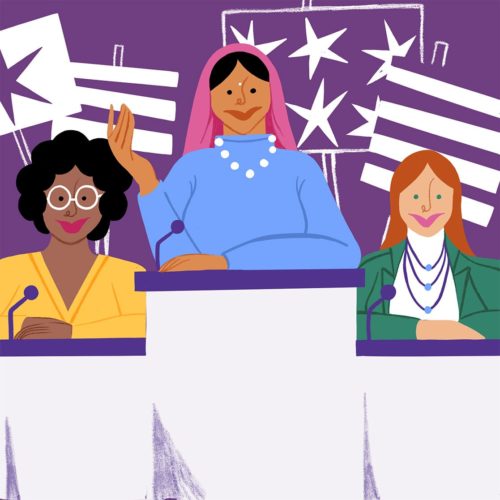 The Electability Myth
Through rigorous vetting and campaigning, political candidates need to convince the electorate they can actually win the offices they're aiming to capture. For women, the term "electability" has taken on a different meaning — and often cloaks long-held sexist views toward women and their ability to lead.
In This Collection
This year's rainbow wave came with a wave of backlash that left some LGBTQ+ people wondering if it's worth running at all.

In Harris's first interview since becoming Biden's vice presidential pick, she spoke about voter access, how the pandemic has exacerbated inequities and how a Biden-Harris campaign will prioritize marginalized communities.

"There's a feeling that this woman has to be the woman that gets it across the finish line — otherwise, the story is that a woman couldn't get it done again."

Amid the coronavirus pandemic, Abrams sees that it will change the way millions of Americans participate in the next election.

Sen. Elizabeth Warren's exit from the 2020 Democratic primary highlights the implicit bias the term "electability" carries in favor of White men.

Almost all of them confessed to wrestling with a head-versus-heart choice that often splits down generational lines.

Sens. Amy Klobuchar and Elizabeth Warren are running campaigns of durability.

Democratic candidates are calling on women to energize potential caucus-goers.