This Black History Month, we're telling the untold stories of women, women of color and LGBTQ+ people. Subscribe to our daily newsletter.
If you visit the city of Selma, Alabama, a pivotal location in America's long fight for civil rights, JoAnne Bland wants to show you around. She hopes to talk about that history — in part because it's her own.
On March 7, 1965, when Bland was just 11 years old, she joined her sister and an estimated 600 "foot soldiers" for a planned march from Selma to the state capitol, Montgomery, in support of voting rights.
But state troopers and local residents, some on horseback, stopped the group after just a few blocks at the Edmund Pettus Bridge, and attacked them with batons and tear gas. Imagery from that day, known as "Bloody Sunday," ricocheted around the nation. Additional marches followed, and a few months later President Lyndon Johnson signed the landmark Voting Rights Act of 1965, which prohibits racial discrimination in voting.
Bland estimates she was arrested more than a dozen times by the time she was on that steel-arched bridge. (She says she was 8 years old when she experienced her first arrest, alongside her grandmother, Sylvia Johnson, who had attempted to register to vote.)
Black history reflections — and the path forward
Now 70, Bland wants to show visitors all the slices of history that surround Selma through her touring agency Journeys for the Soul: There's the bridge, still named after a Confederate general and leader within the Ku Klux Klan. But there's also the popular avenue of businesses that did not welcome her and other Black Americans back in the 1960s; the historic Brown Chapel AME, where marchers would often organize; the small nearby playground where people gathered that fateful Sunday. She encourages visitors to pick up a stone from the remaining site.
"Some people say it's a souvenir, but I think it's a call to arms," Bland told The 19th. "I tell them to take it home and put it where they can see it every day. Because when they see injustice committed against anyone in the whole rainbow of humanity, and they feel like they can't do anything, well, pick up that rock and hold it in your hand … then get up off your behinds and do something."
Separate from decades of offering these tours, Bland co-founded the National Voting Rights Museum at the foot of the bridge, where she served as director for almost 20 years. More recently, she helped launch efforts for the Foot Soldiers Park and Education Center (FSP). When completed, it will memorialize the foot soldiers and history of the civil rights movement in Selma. The plans also include a playground and amenities like a community garden.
Bland spoke to The 19th about the upcoming 58th anniversary of Bloody Sunday and the urgency she feels in this work.
This interview has been edited for length and clarity.
The 19th: You've been guiding people through the city of Selma for the past 33 years. Why is this work so important for you?
JoAnne Bland: I guess it's embedded in my DNA to be an activist. I think it's important that this history's not forgotten. I think it's too important to the fabric of this nation to be forgotten. As soon as the [Voting Rights Act of 1965] was signed, states started making laws to weaken it. So I want people to know where we've been as a nation and how hard-fought this right was and how precious it was. And I think one way to do it is to walk them through this history. And since I was there, I could only tell my story of me and what I went through.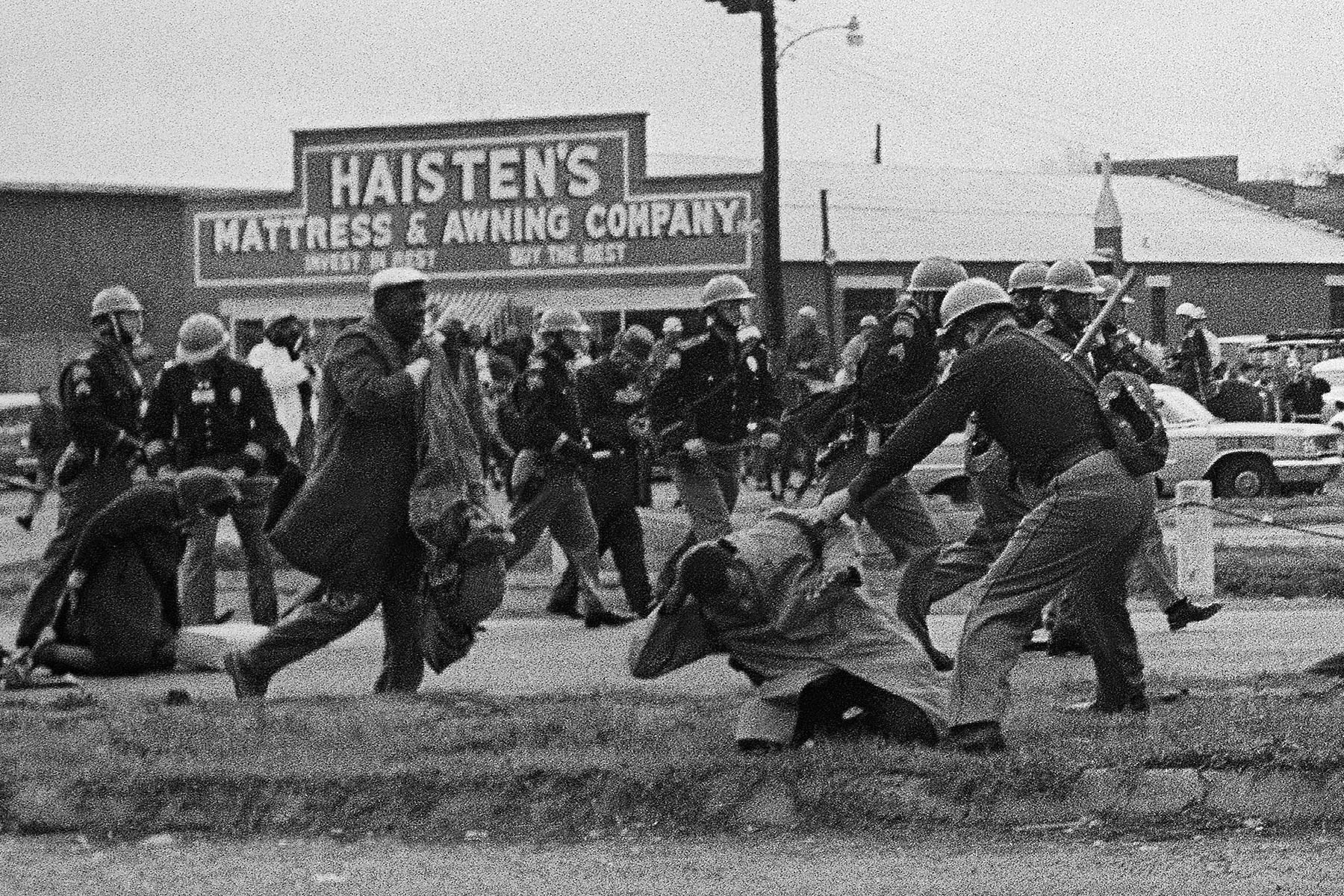 It's been 58 years since Bloody Sunday. How do you think about how time has passed, and what does it mean to continuously share your story?
I hope that by doing what I do, it's inspiring the next generation of activists. I think if they know where we've been as a nation — know the history that is not taught in our schools — and the power that we had to affect change, that they would know that they have the power to do the same and inspire them to get up and keep trying until we are where we should be.
I hope I plant a seed that will start getting them to think about what they have done and what they can do with the freedom they have today, and realize that it's not a Black thing, it's not a White thing, it's a people thing. A fair and just world is all we want, we don't want to be better than anyone else, we don't want to be more than you and yours — a fair and just world for everyone regardless of the color of their skin. I think we all have, as citizens, a fundamental right to use our rights, such as voting. But why is this a struggle for one group and not for another? So I'm trying to level the playing field so that I can exercise those rights, and my children and grandchildren will be able to enjoy the rights that are afforded to them by being American.
Are there particular memories that stand out for you from Bloody Sunday, that you feel are important to share with people?
The brutality. The violence that was inflicted upon us, and we were peaceful marchers and unarmed, and still, we were attacked like we were vicious animals. I want them to know the terror I felt that day. I want them to know what I saw that day. I want them to know that there were people who could exhibit such hate.
And we see examples of that today. And when will it stop? I hope by telling that part and making people feel it, that they feel they have a moral obligation to stand up and do something and not just go on as if that's not affecting you. Because it may not affect you today, but just by the grace of the creator, it could have been you and not me that time. And do we want that to happen to any other people? No. So we need to stop it, now. And I hope that those seeds are planted, that you have the same power as the young people in the 60s had to play a part in this.
My favorite quote is, "Movements for social change are like jigsaw puzzles. Everyone is a unique and special piece. If your piece is missing, is the picture complete? No, because you are the most important piece." I try to make people understand that they are part of this piece. We can't keep waiting for some savior to come and save us. We have to be the ones to make the change ourselves.
Tornadoes in the South impacted Selma in January. What does that mean for the upcoming remembrances and Jubilee? What have the past few weeks been like, and what is the significance of 58 years for you?
Fifty-eight years ago, I stood on that Edmund Pettus Bridge not anticipating violence, but it happened, to me and about 600 others. The past few weeks have been trying because of the tornado, as you can understand, because our focus shifted from planning to helping. Our people were hurting and we had to do something about it. We had to be part of making them whole again. So we sort of shifted, and we're scrambling to try to get it together, but it's gonna come together. The Jubilee will happen.
I'm not a part of the planning of the Jubilee itself, but the portion that I do, and I've done since 2007, is the foot soldiers breakfast. It's one of the best attended events that Saturday morning. Best breakfast in town. And it's like a family reunion. And the stories are amazing.
Putting together this anniversary celebration is really exciting because you anticipate who you'll see and the stories you'll hear, what you will learn from the workshops and listening to the leaders who are doing things in the community now. And not just this community, but all over the United States. So it's a time for community healing.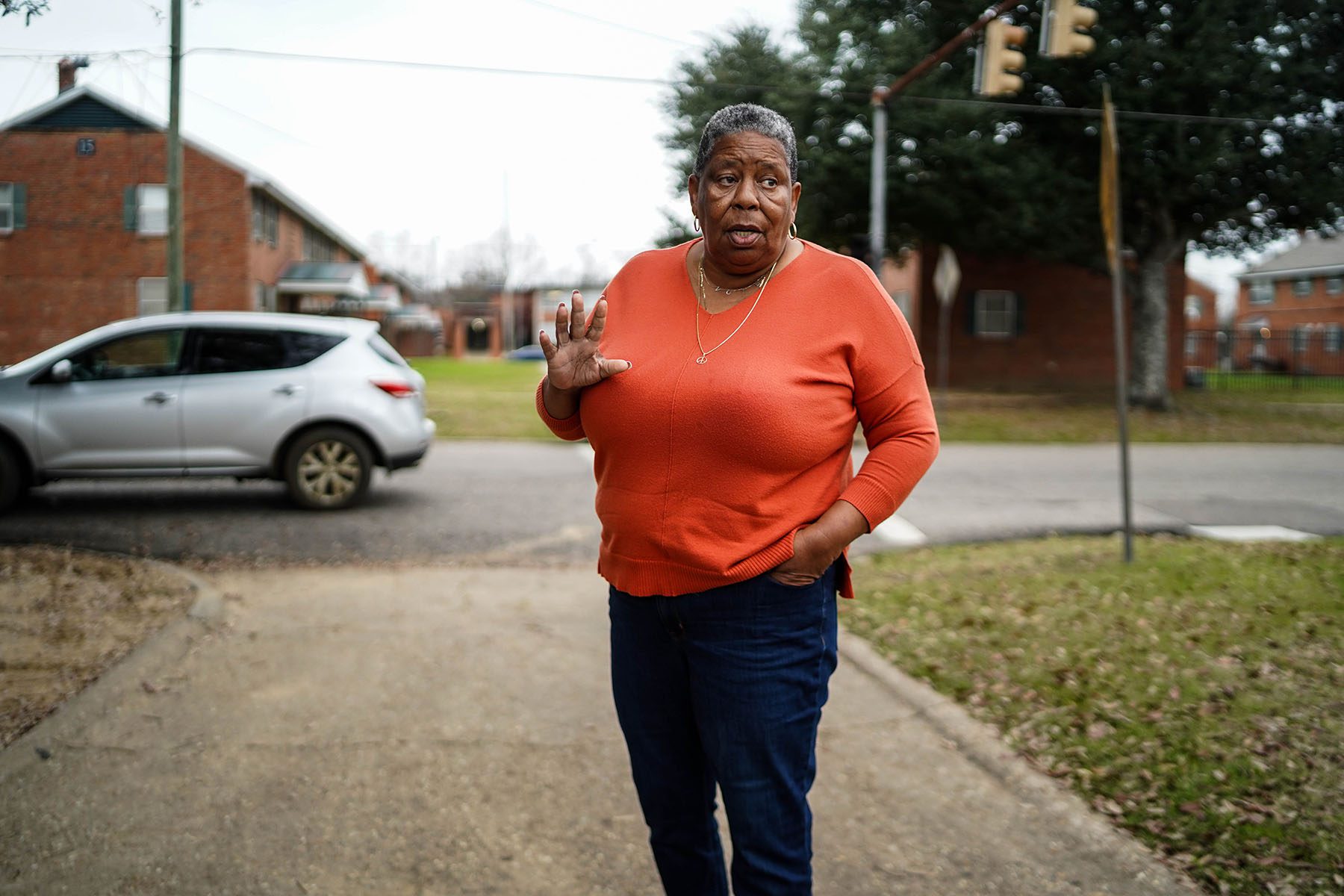 Laws have been passed over the last few years to restrict access to the ballot, and there are court cases that are expected to impact another major pillar of the Voting Rights Act. I think about the juxtaposition of acknowledging the work that's been done up to this point, and wonder how you feel about movement toward the opposite direction at the same time.
Sometimes I think I'm back in the '60s. But is it not a fundamental right for all Americans to be old enough and eligible to have a right to vote? It's a basic right, and why are we still fighting for basic rights for Americans, in America? I don't understand how, instead of making it easier to vote, they're making it harder to vote. It's about power, and the distribution of power and how it affects one group, whether it enriches one group or deprives one group.
There should be no suppression in any way for the right to vote. It should be easier to vote than harder. From the time that Johnson signed the Voting Rights Act, states started making and enacting laws that would weaken it. What kind of country do we live in that we would do that? And why have people forgotten where we've been and how we had to struggle for that basic right? We need to find a way to change hearts, which change minds. But it's hard. I don't have the answers. I just know that I will continue to try to inspire and teach this lesson of where we've been. So that young people get up and realize that this is wrong. Any law that weakens the Voting Rights Act is wrong. Period, nothing else. Period.
You highlight young people a lot. You saw Martin Luther King Jr. speak in Selma, and he often encouraged young people to listen. So I want to make sure I give space to ask how that impacted you, to see Dr. King and also his emphasis on young people.
Dr. King would ask you how your day was, we wanted to tell him everything, every detail. He always had a peppermint that he would give us, so I like peppermints, and to this day my purse is filled with peppermints.
But I didn't realize the relationship between voting and how it would change my life and how it would make my life better. At 11, I didn't understand that. But I did understand that the catchphrase then was getting our freedom. And I did understand if I got my freedom, I could do some of the things that I wanted to do, such as sit at this lunch counter like the White kids did on those beautiful stools and not be the one peeping in wishing it was me. My grandmother told me when we got our freedom, I could do that, too. So I became a freedom fighter that day.
Being around Dr. King, I can't say he had a great influence [on me at the time] because he was not here that often. The people who record our history always give us a hero. Get one hero, and there were thousands of others who had a bit more of an impact on my life. The local people who were the leaders here when Dr. King was not here, they are the ones who had a major impact.
But the impact that he has on me now is tremendous. I think Dr. King was way ahead of his time. His teachings are amazing. And if he was alive today, I think the world would be in a better place. Because his vision was phenomenal. His vision was the right vision.
What role have you seen women play in the civil rights movement?
Most movements are fought primarily by women and children. Someone has to finance the revolution, and here in Selma, the men made more money than the women. Most of the women were maids and worked in homes for $1 a day. And the males made a little bit more, so they were the ones who went to work while the women fought in the trenches every day. That's a story that I've been telling for years and hope it will become a big part of Foot Soldiers Park. Because we have so many -isms these days that sometimes it gets pushed to the back, and the women's role in every movement is almost the most significant. Dr. King brought exactly what he was supposed to bring to every movement. I call it the three M's. He brought money. No revolution can be fought without finance. He brought motivation. To this day when we hear his voice, we want to get up and save the world. And he brought the media. Without those ingredients, we can't have any change today.
But he was not here every day. Women and children primarily fought this movement. The pictures show when Dr. King came, because he brought the media with him. This movement did not begin in '65 when Dr. King came. It began in the early 1930s. And those are the stories that should be told, and led by women.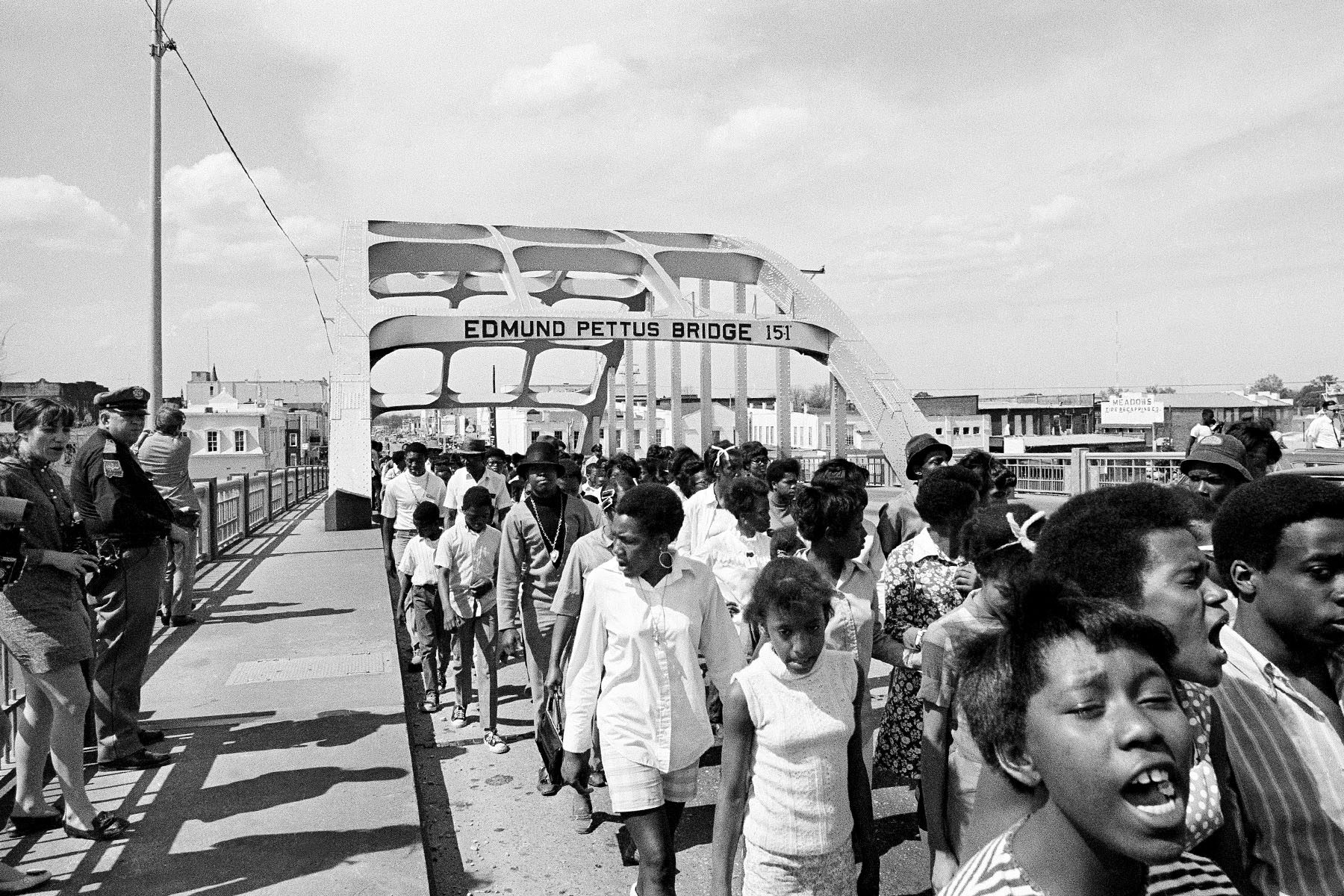 I want to make sure I give space to also communicate what your hopes are for the future as it relates to efforts to preserve the history of Selma.
I think it's important that we preserve our stories as told by us. There's a systematic effort to erase our history and rewrite that history, where our victories will just go away and our children can't learn self-worth if they sit up in school and only learn about people who don't look like them. Where do they get self-worth? So I hope that with the Foot Soldiers Park, we can augment that education. We can preserve those histories. There's no reason that 100 years from now you shouldn't be able to come to Selma, and hear those histories from the mouths of the people who made it, with all this modern technology. Selma is also one of the most underserved communities in Alabama, if not the nation. We're right up as one of the poorest cities in America. I hope this will add to the economic power of the city because the Foot Soldiers Park is slated to be right in the area where the history began. So I hope it can become a hub — a mecca. That's what I envision: The place where we come and get together and have those uncomfortable conversations in a safe space where we get to come up with solutions to take us even further.
How long do you think you'll continue to give tours?
Until I can't. Right now I'm trying to slow down and I'm trying to devise a way that I don't have to get up and down off those buses. At this age I'm feeling it. So I'm trying to find a person that's suitable to take the tours, the riding portion of the tour. At the end of the tour they meet back at my place and then I tell them my story. I've dedicated my life to doing this, and it's my cross to bear now. I intend to do it until I can't.