This Black History Month, we're telling the untold stories of women and LGBTQ+ people. Subscribe to our daily newsletter.
Every day in February, 22-year-old Kamryn Davis posts a video on TikTok highlighting underreported Black history facts. She covers figures like Mamie "Peanut" Johnson, the first woman pitcher in the Negro League in the 1950s, and Mary Church Terrell, an educator who fought for women's suffrage and civil rights in the late 19th and early 20th centuries.
"I was tired of also seeing the same things being talked about each February. We only focus on certain things, and it's usually the gloomy aspects of Black history," said Davis, who is a senior majoring in political science at West Chester University in Pennsylvania. "I decided I'm going to talk about Black history facts people didn't learn in school and try to talk about our positive contributions that we've made, because that's something that needs to be pushed out more."
Davis's page, which has more than 100,000 followers, is one of many platforms across social media with a similar mission to publicize lesser-known Black history left out by mainstream, Eurocentric school curricula. In response to a recent wave of political backlash seeking to restrict Black history education, more people are looking to social media, museums, bookstores and community education programs to fill in knowledge gaps.
Black history reflections — and the path forward
Since September 2020, public officials at the local, state and federal levels have introduced more than 500 measures to limit instruction about race, racism and how each shapes U.S. society, according to a tracker from the University of California, Los Angeles School of Law. Last month, Florida rejected a pilot Advanced Placement course in African-American studies that would have included lessons on intersectionality, Black queer studies and the Movement for Black Lives.
In many ways, recent political tension is a new iteration of a centuries-long push and pull between people in positions of power and Black communities demanding better access and inclusivity in education. Today as in the past, Black people have found ways to challenge the status quo and create their own systems to serve their needs.
Years after the landmark 1954 Supreme Court decision Brown v. Board of Education that determined school segregation to be unconstitutional, many schools, particularly those in the South, remained racially segregated.
This was due to several factors, including a subsequent directive from the Supreme Court that designated states and local school authorities with the power to oversee the desegregation process without a definitive deadline, allowing them to resist integration efforts. In 1956, nearly 100 members of Congress from the South wrote what is referred to as the "Southern Manifesto," criticizing the Brown v. Board decision as an "abuse of judicial power" and pledging to reverse the decision.
That pushback, which persisted for years later, led to the Mississippi Freedom Summer and the Freedom School movement of 1964 meant to help supplement traditional public school education for Black students, said Dr. Kristal Moore Clemons, national director of the Children's Defense Fund Freedom Schools.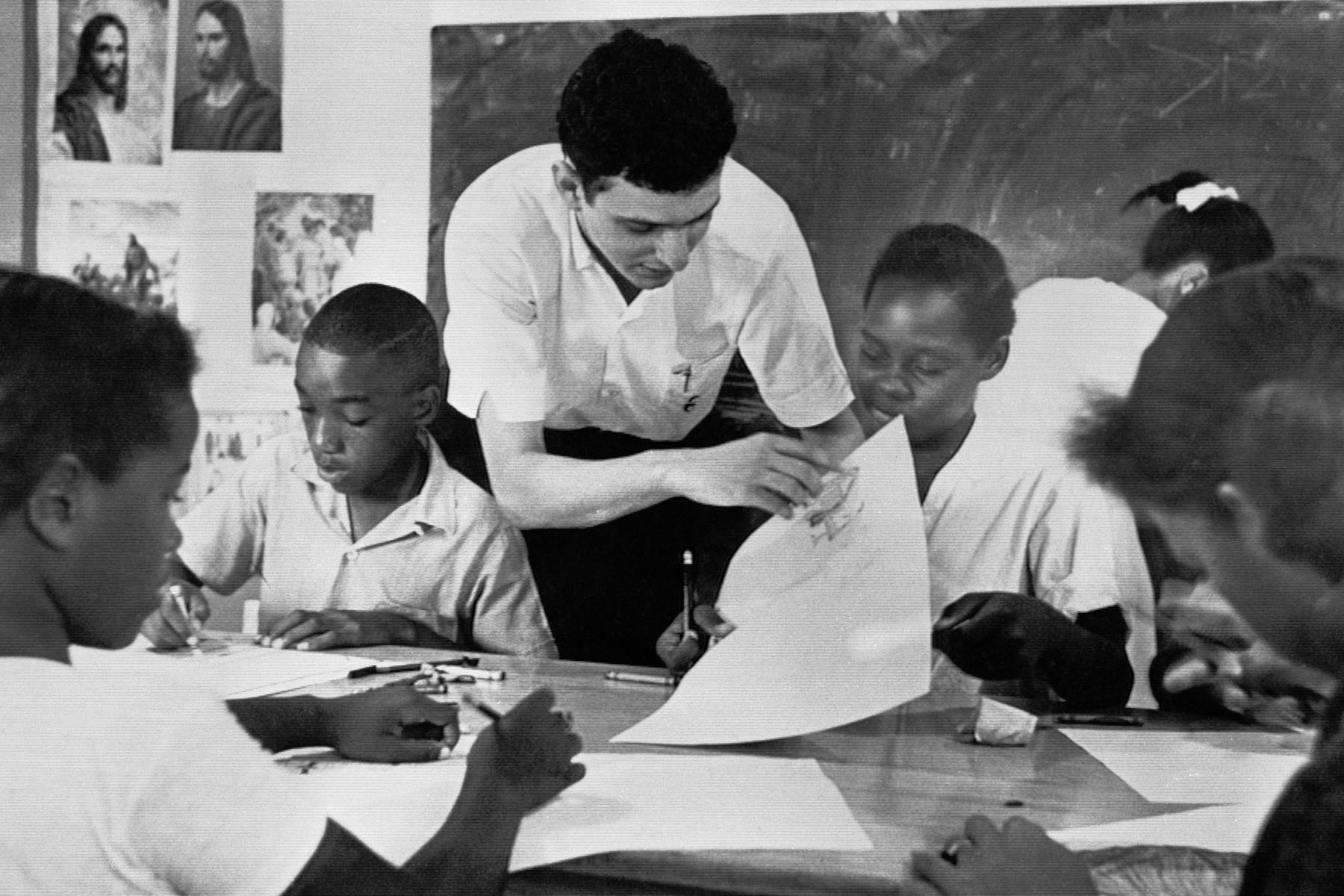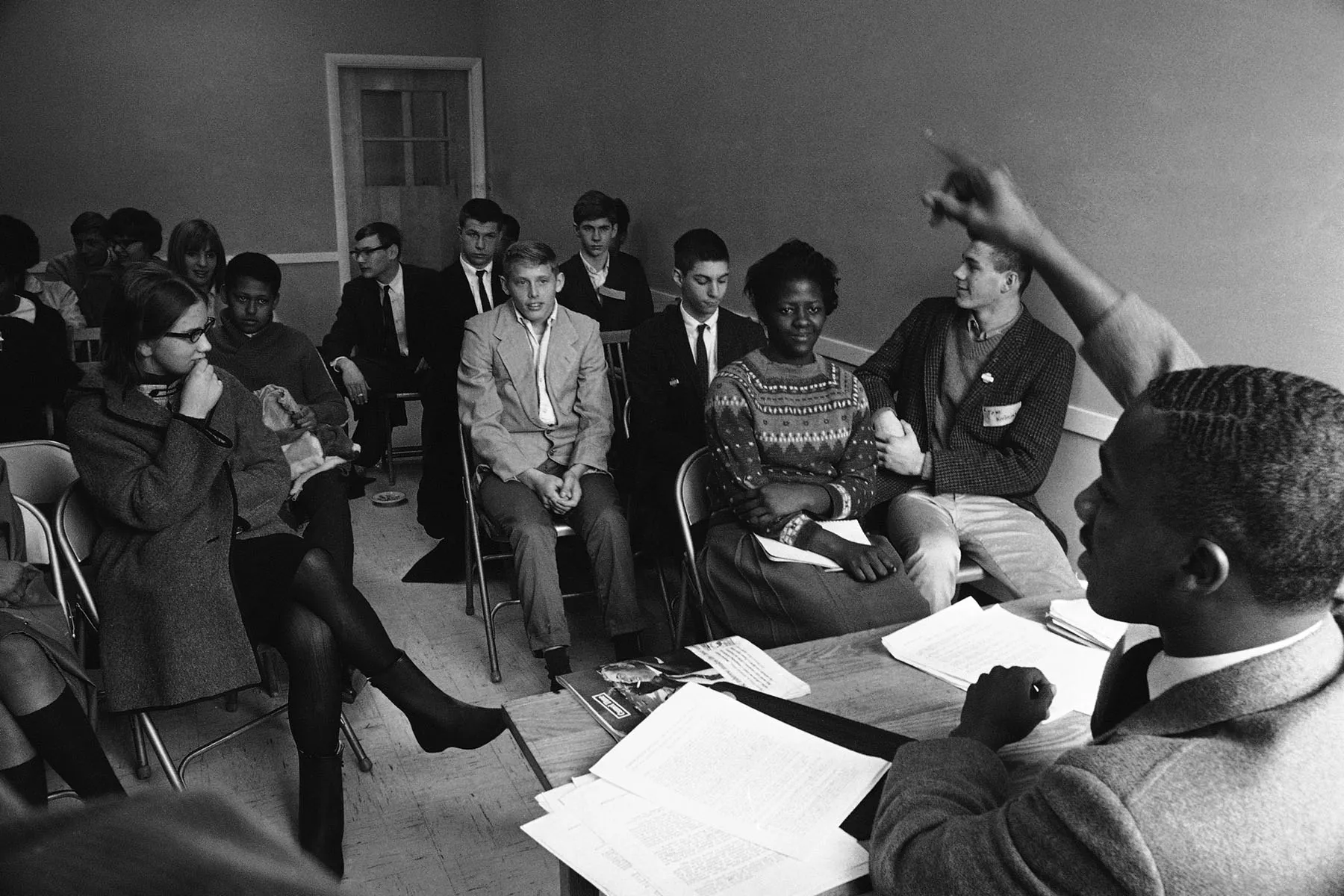 "There were some gross disparities in education at that time, so the 1964 Freedom Schools in Mississippi brought volunteers from all over the country to teach African-American history, drama, the arts, political science, things of that nature, to supplement what the children were not getting," Clemons said. Women activists, including Ella Baker and Fannie Lou Hamer, aided these efforts.
In predominantly White colleges and universities, Black students called for more options to study Black history, culture and sociology. The Department of Africana Studies at San Francisco State University became the first Black studies department on a four-year college campus in the country in 1968.
"These classes were born in a moment of protests, and so there's always kind of been pushback against them because of that," said Tracey Johnson, an assistant professor of history and African American Studies at the University of Georgia.
As this dynamic evolved with the development of technology, a wider variety of resources became available for education. For example, the creators behind the "African & Black History" pages have amassed hundreds of thousands of followers across Facebook, Twitter and Instagram. Similarly, TikTok creators like Davis have a wide reach on the platform.
"I definitely see this rise on TikTok of people posting little-known Black history facts. I use TikTok as a tool in my class because I think it really resonates with the students," Johnson said.
Black families continue to seek out more formal alternatives to mainstream schools as well. Research indicates that a growing number of Black parents are homeschooling their children, a trend that grew even more during the COVID-19 pandemic. A number of Freedom Schools throughout the United States also provide after-school services.
Through the nonprofit Children's Defense Fund (CDF), Clemons helps run a network of Freedom Schools across 90 cities. CDF offers a six-week summer school and an after-school literacy and cultural enrichment program that serves nearly 13,000 students each year.
Journalist Nikole Hannah-Jones took her famous 1619 Project, first published in The New York Times Magazine in August 2019, and repackaged it as a podcast, book, docu series on Hulu and school curriculum. The project unpacks the role of slavery as an integral part of the country's founding and rise in power, as well as the contributions of African Americans throughout that history.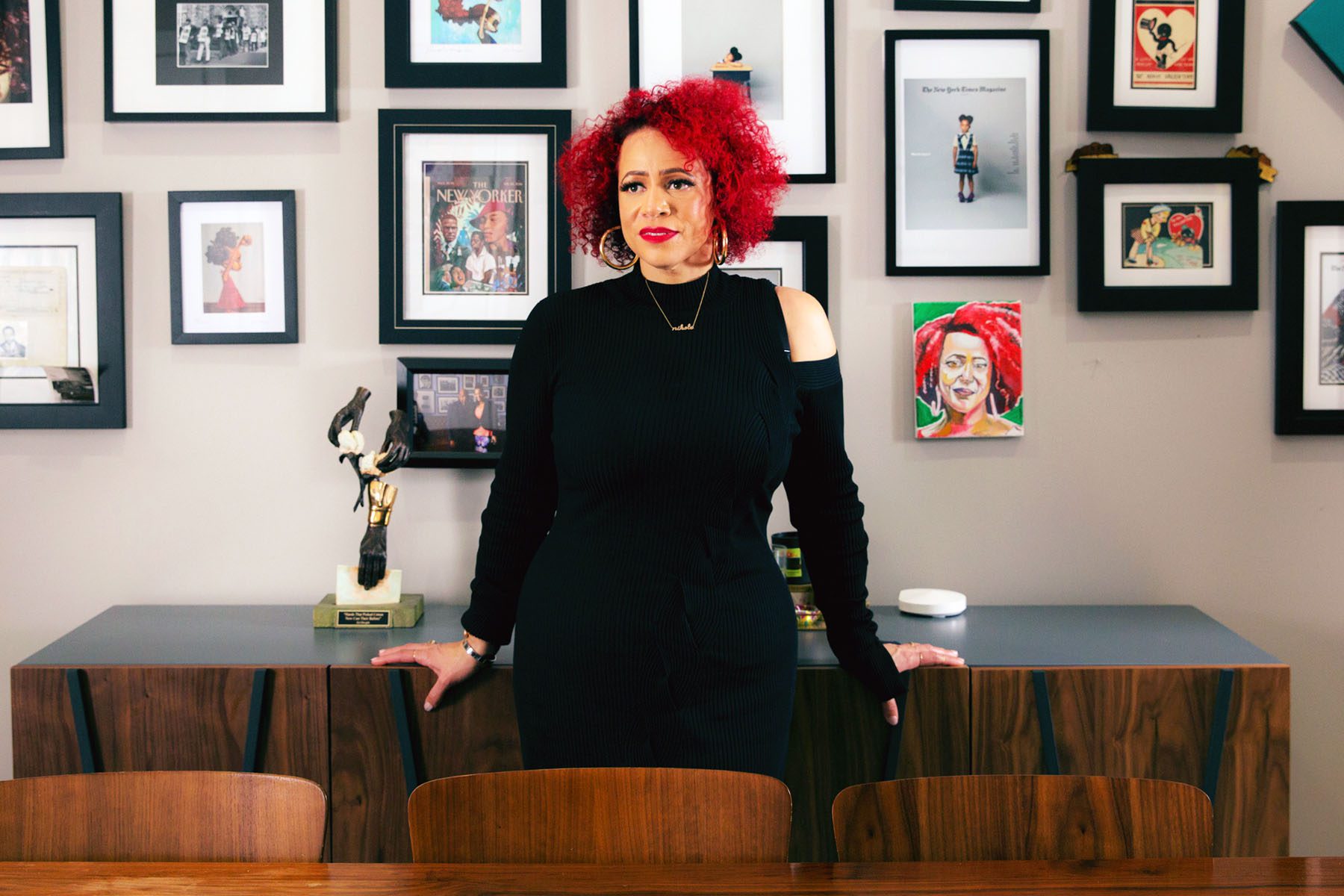 In January 2022, the 1619 Freedom School opened in Hannah-Jones's hometown of Waterloo, Iowa. The program serves nearly 50 students Monday through Thursday in two sessions; one group comes from 3 to 5 p.m. and another from 4 to 6 p.m., said Sheritta Stokes, co-director and curriculum coordinator for the 1619 Freedom School.
The school's curriculum team "decided to use people who weren't as well known, like Bayard Rustin, Claudette Colvin, Audrey Faye Hendricks from the Children's March, people like that," Stokes said. "We also don't focus on the negative aspects of history. It's more of teaching the kids the positive contributions of African Americans."
Both Stokes and Clemons said this environment creates a high level of engagement, enthusiasm and confidence within their students, who receive a new level of understanding about the accomplishments and capabilities of Black people.
Even with the political backlash against inclusive education, Stokes believes Black communities will always find a way to get the education they desire. For people looking to learn more Black history outside of school, she encourages them to read as much as possible and to take advantage of different media like audiobooks, podcasts or documentaries. Clemons recommends people start with a subject area or industry they already care about and learn about the different figures who contributed to that space.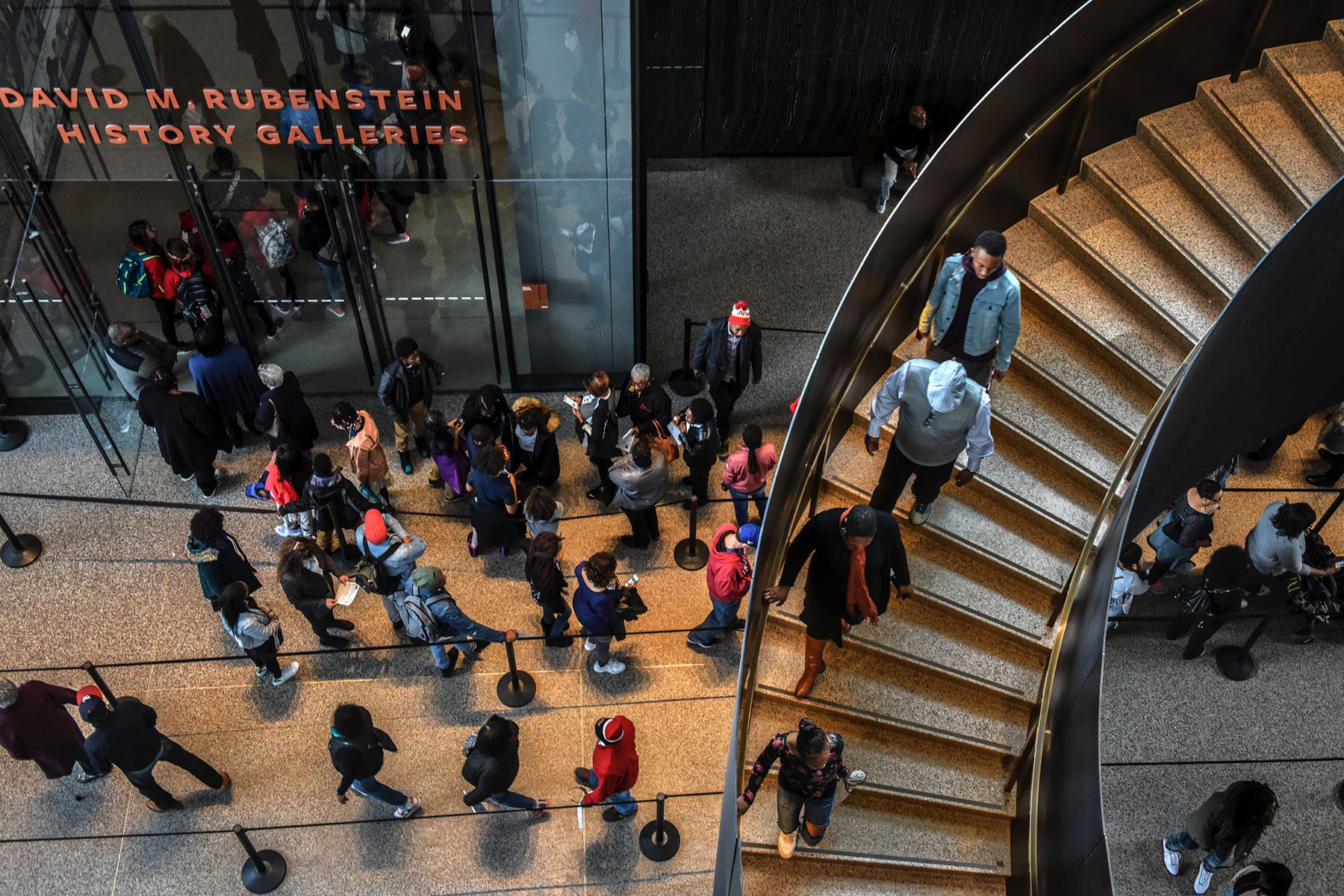 "Have fun with it. It doesn't always have to be an archive. It doesn't always have to be in a book," Clemons said. "It can be at a concert. It can be at a museum. It can be at a fashion show. I would just say immerse yourself in whatever it is you're passionate about. Start with that and then go from there."