This Black History Month, we're telling the untold stories of women, women of color and LGBTQ+ people. Subscribe to our daily newsletter.
When Leah Thomas was earning her degree in environmental studies, she found that what she was learning in college and her personal experience did not match up.
Thomas, who is Black, noticed that the environmentalists she was studying did not look like her, nor did they look like the Black women she knew to be integral in the fight for clean water, air and land.
"[They] are the backbone of the environmental justice movement," Thomas said.
These women historically came from communities most impacted by environmental racism. They lost loved ones to the premature onset of cancers, could smell sewage in their backyards and took it upon themselves to organize their neighbors against industry.
Black history reflections — and the path forward
The communities exposed to human-made environmental hazards were and still are largely Black. Race is one of the strongest predictors of the location of hazardous waste sites, which are consistently located near Black and low-income neighborhoods, according to a study by the United Church of Christ.
For Black History Month, The 19th spoke with current leaders in the environmental and climate justice movements, including Thomas, about the trailblazing Black women in their own lives who have inspired and shaped their work.
These interviews have been edited for length and clarity.
---
Leah Thomas, author and activist, on Hazel M. Johnson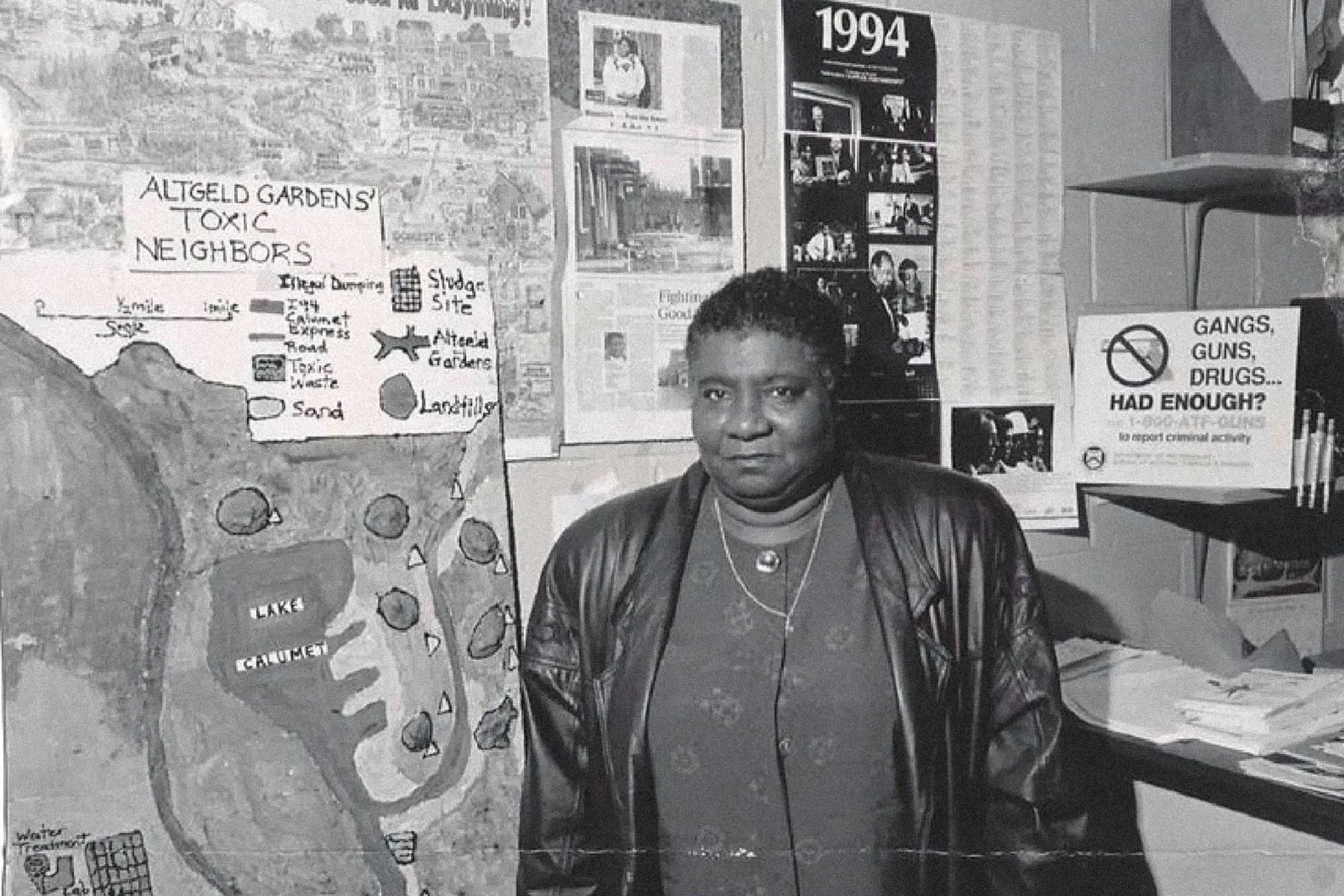 Someone I often talk about is Hazel M. Johnson because she, to me, is like the mother of environmental justice, and before it was even a field of study, was out in Chicago looking at the placement of toxic waste sites and pollution and highways, and how it impacted Black communities and how that correlated to cancer outcomes, etc.
She coined this term called "toxic doughnut." She was one of the first people that was able to almost unofficially say, look, our cities are surrounded in toxic waste, air pollution, why are there so many landfills right down the street? There's so much power in data and being able to say no, there are more landfills in our neighborhood than the White neighborhood down the highway.
So I feel like what really stands out about her work is just how courageous and curious she was, how she coined the term toxic doughnut to explain a phenomenon that's been happening in so many Black communities, and I just think that there's so much power in language that helps people feel seen and validated. Even just by saying that there is an existence of toxic doughnut communities that gave language for environmental justice researchers to then go research and have proof.
---
Abre' Conner, director of Environmental and Climate Justice for the NAACP, on Kathleen Cleaver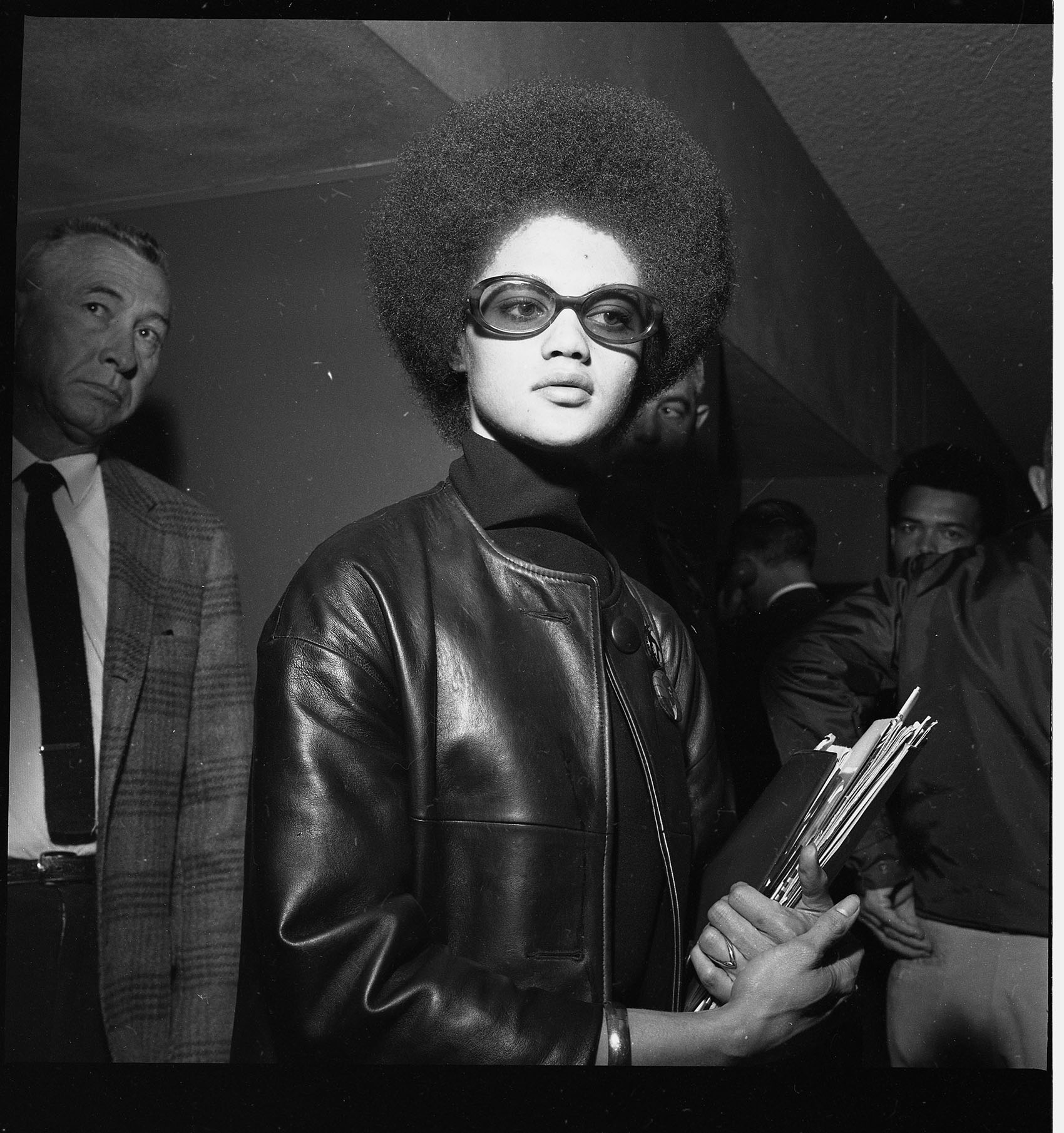 The Black Panther Party has inspired me to do the work using a civil rights lens that centers Black communities. There were ways in which they were thinking outside of the box and creatively, and when I think about environmental justice work, that is one of the most important tenets that is needed.
Kathleen Cleaver is one of those individuals doing that work. She was one of the leading women of the Black Panther Party who was pushing them to also think about how the issues they cared about impact women and pushed them to be more intersectional in their work. She utilized her background as an organizer and as a lawyer to talk about how the laws need to be changed in order to help Black people achieve liberation and power and using legal strategies to achieve racial justice.
I have watched some of her speeches and interviews, and she would talk about her perspective, which was really about leading with community, really speaking truth to power and really thinking outside the box.
For me, I think about how we do our work in Jackson, [Mississippi], where, quite frankly, Black communities for so many years have had this level of disinvestment and a lot of states have been able to get away with it because they are banking on people not wanting to challenge the status quo. But we are willing to think creatively to come up with solutions that are actually going to help people as opposed to fitting into the same narrative they would like us to keep that disempower Black communities.
---
Catherine Coleman Flowers, author and founder of the Center for Rural Enterprise and Environmental Justice, on Sharon Lavigne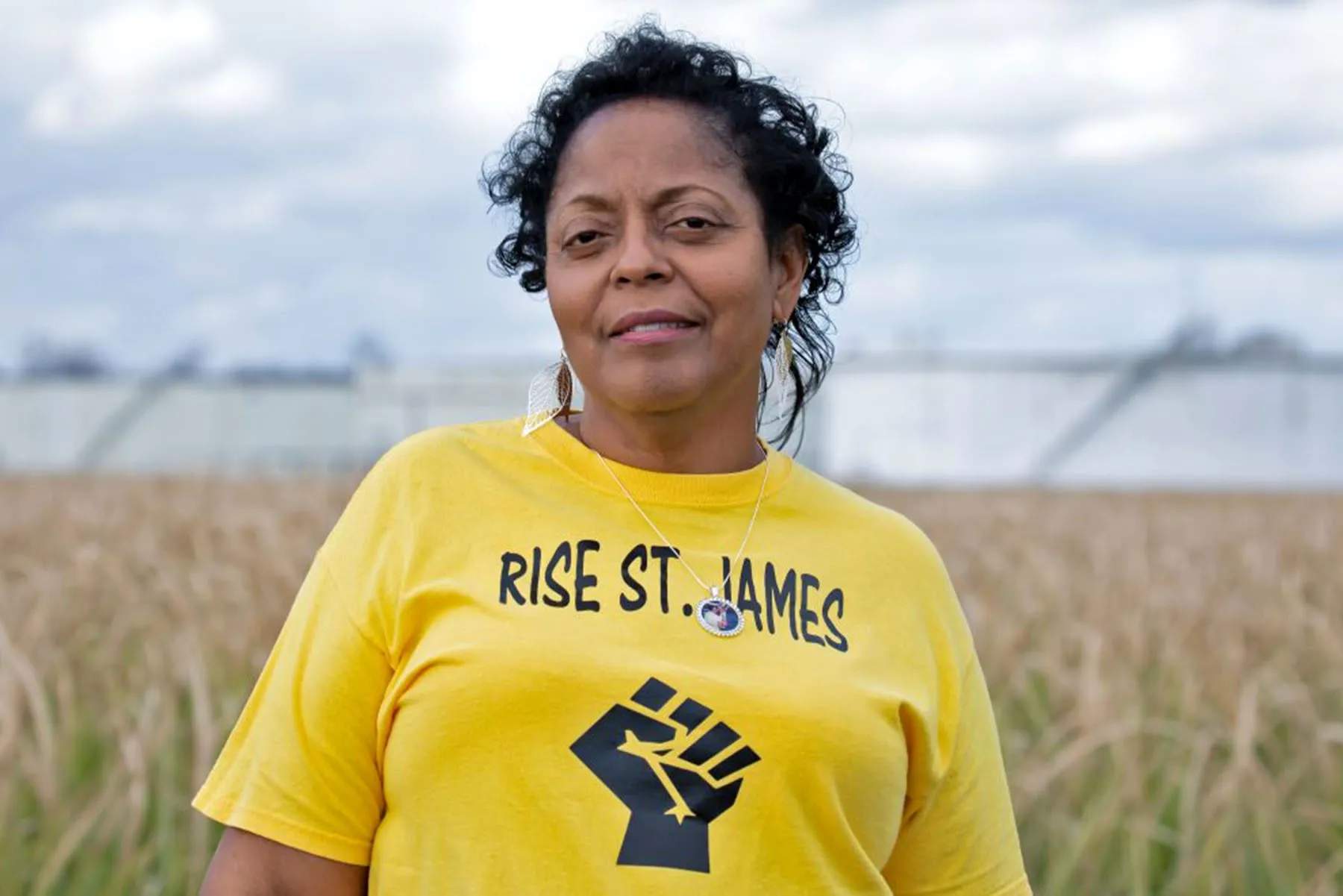 Sharon has been a tireless advocate for environmental justice in St. James Parish, Louisiana, and throughout Cancer Alley [between New Orleans and Baton Rouge]. She has successfully fought the location of Formosa [a plastics company seeking to build a plastic and petrochemical plant] and other polluting plants to her community. She inspires others through her passion for environmental justice.
I became aware of Sharon and her work through reading about her efforts. I was introduced to her by retired [Army] General Russel Honoré when he took us on a visit through St. John the Baptist and St. James parishes. After meeting her she became and has remained one of my sheroes.
What stands out to me is her commitment. Sharon's passion as an advocate for her community stands out. She is a Harriet Tubman of environmental justice. The fact that she's extremely committed to her community, she's a part of the community. She has fought these multinational corporations that want to locate [in] and pollute St. James Parish.
She is a strong woman of faith.
When Sharon's home was damaged by Hurricane Ida, she put her energy into collecting supplies for residents of her community that suffered damage or losses. That is an example of her role as a nurturer. Like Fannie Lou Hamer, she has voiced the concerns of residents of Cancer Alley that are tired of being sacrificial lambs for an industry that … destroys the culture of the communities in which they are sited.
---
Rhiana Gunn-Wright, climate director at the Roosevelt Institute, on her many inspirations in the movement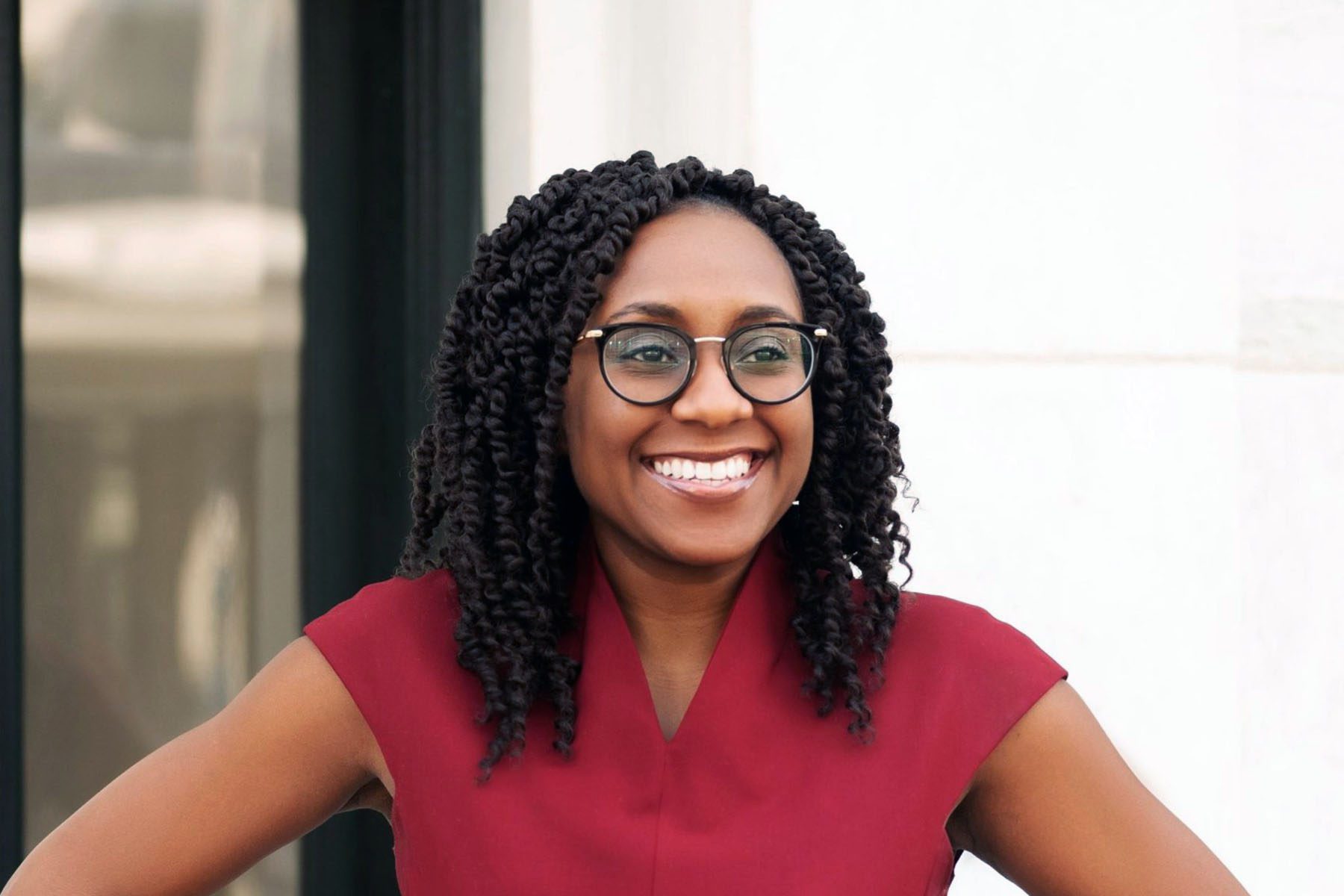 Someone I look up to a lot is Tamara Toles O'Laughlin, who is the head of the Environmental Grantmakers Association. I learn so much from her perspective and her integrity and also her commitment to investing and raising up younger leaders. She has a really keen eye toward power and what it means to be in a relationship with powerful actors while also holding fast to what is necessary to make them move. That is really important because attention from powerful actors is really seductive, and I feel like she is really good at balancing those two things and encouraging people, especially Black women, to not get lost or lose sight of what they are really working for.
I still remember the first time I met Colette Pichon Battle, now with Taproot Earth. I am just so awed by her vision, and her commitment to Black people, and to justice. I've learned a lot from her about the importance of process, too. I come from a background where in a lot of ways, the emphasis is on the outcome. I learned from Colette that obviously outcome matters, but the process, especially when you're talking about equity, also matters a lot in terms of: Who's at the table? Who's getting to talk? Who are you actually consulting?
She's just taught me a lot about what it means to build trust and that if you're talking about wanting to build a more equitable world, how that matters and why that matters. And what it looks like for that to pay off.
Also, Janelle Jones, who was at the Department of Labor but is now at SEIU [Service Employees International Union]. She is a young Black woman economist and has taught me so much about economics and not being afraid to participate in economic discussions. Especially when I was really working hard on the Green New Deal, she helped me believe that I did understand economic policy and that my thoughts were valid even though I wasn't a formally trained economist. She does that work for a lot of people and for Black people in particular.
Of course, there are always the OGs like Dr. Beverly Wright and Dorceta Taylor, whose work and perseverance have 100 percent paved the way for folks like me.