This Black History Month, we're telling the untold stories of women, women of color and LGBTQ+ people. Subscribe to our daily newsletter.
In 1926, when Carter G. Woodson started Negro History Week — which has since evolved into Black History Month — his vision was to preserve the contributions of Black people to the history of the world and combat their erasure from a fuller narrative.
Each year, the Association for the Study of African American Life and History, a group Woodson founded, provides a theme for Black History Month. This year's theme is Black resistance, which the group hopes will highlight the myriad ways Black people have used "to advocate for a dignified self-determined life in a just democratic society in the United States and beyond the United States political jurisdiction."
One way that Black people have always resisted oppression was through the use of the written word. During enslavement, reading, writing or teaching enslaved people to read and write was a crime punishable by torture, imprisonment or death.
Susie King Taylor, a nurse in the Union Army, learned to read and write in her childhood enslavement by going to secret schools run by women. She then taught Black soldiers to read and write when they were off duty and opened schools after the war to equip people with the skills to free themselves.
The 19th spoke with lovers of Black literature to curate a list of books by Black women and LGBTQ+ authors that they feel embody the theme of Black resistance. They shared what Black resistance means to them and books that have stayed with them throughout their lives.
---
Jasmine Settles, owner of Cafe Noir bookstore
Self-care as resistance
Jasmine Settles is the owner of Cafe Noir, an online bookstore that will be opening its brick-and-mortar location in Memphis later this year. Settles recently hosted the Literature is Liberating festival, where community members gathered to celebrate Black authors. The festival featured documentary screenings, local vendors, panels and performances by local artists.
Her love of literature was instilled in her as a kid. Her grandmother always put books in front of her, reiterating the importance of having something, like knowledge, that no one can take from you.
Black history reflections — and the path forward
To her, resistance is about nurturing yourself.
"I think one of the most tangible forms of resistance that we are able to hold onto is finding little things that give us peace of mind," she said. "I think because of so much of what we do as activism work, particularly Black women, it is always exhausting, and it doesn't really give us space to be full versions of ourselves. I feel like we're always policing — if not our own selves, we're being policed. I think one of the most basic forms of resistance is finding those little pieces of yourself and nurturing those little things."
Her top pick: "In Search of Our Mothers' Gardens" by Alice Walker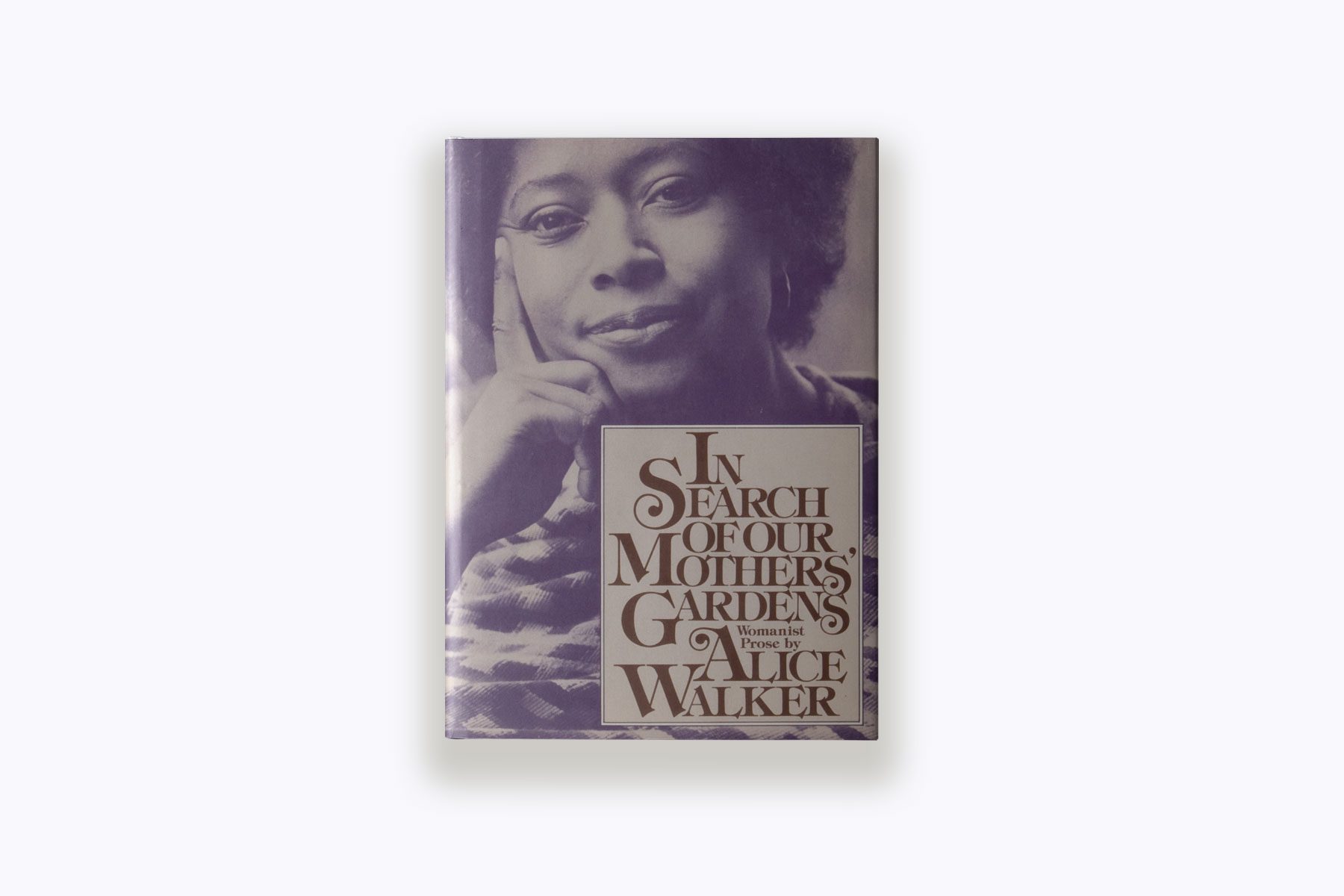 Settles has carried Walker's 1983 prose collection with her since she read it. A friend gave her a copy nearly 10 years ago.
In it, Walker defines the term womanist, with which she represents Black feminists, women who love women and are "committed to survival and wholeness of entire people, male and female."
The intersectionality of womanism drew Settles.
"That to me, my 25-year-old self, was revolutionary," she said. "As a woman, I've gotten older and just learned how so much of my life has intersected between violence, and racism, and patriarchy and misogyny. To hear or see her having written about this in '83 and years later, I'm still able to resonate with these feelings of exhaustion and constant turmoil and fighting."
She also recommends:
"The Sugar Jar: Create Boundaries, Embrace Self-Healing, and Enjoy the Sweet Things in Life" by Yasmine Cheyenne (2022): This teaching tool offers affirmations, exercises and prompts centered on self-care.
"Rest is Resistance: A Manifesto" by Tricia Hershey (2022): Hershey, the creator of The Nap Ministry, examines and advocates for the liberating power of rest.
"All About Love" by bell hooks (2000): hooks shares her philosophies and anecdotal stories to examine the question, "What is love?"
"I think that book probably did as much for me as therapy does," Settles said.
"How to Carry Water" by Lucille Clifton (2020): This collection, edited by Aracelis Girmay, brings together some of poet Lucille Clifton's lesser-known works. Settles said the works in this book reflect varied Black experiences and show deeply intimate moments that embody resilience.
---
Forrest Evans, licensed librarian
Centering Black, queer narratives
Forrest Evans is a licensed librarian and works at Warner Bros. Discovery in post-production technology. She also runs an account on Instagram called @favoritelibrarian, where she recommends Black literature.
To her, resistance is about being one's authentic self and making space to share the narratives of Black and queer people.
"Black resistance, at its core, is the discernment to be authentically present in a space that traditionally may not welcome Blackness or intersectionality, that includes queerness. Resistance, particularly for me as a queer Black woman, and as a femme-presenting woman, that is simply by providing queer resources."
Evans said Black literature is both a safe space and a benchmark of history.
Her top pick: "Black. Queer. Southern. Women.: An Oral History" by E. Patrick Johnson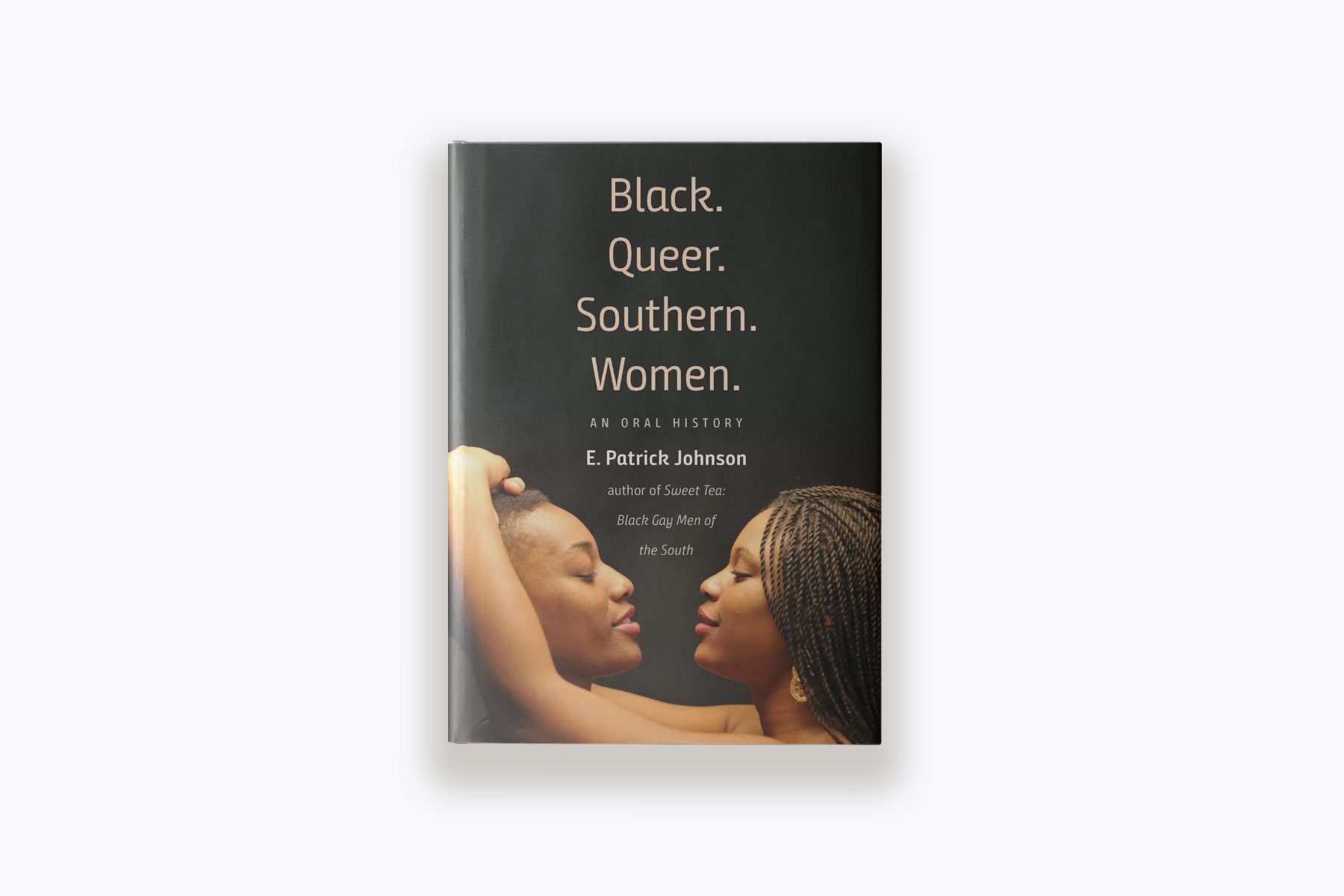 "If you are a queer, Black individual anywhere on the spectrum, you definitely need to read anything by E. Patrick Johnson. He is one of the most snubbed Black queer authors of this decade and century," Evans said.
Johnson's ethnographic work contains oral history interviews with more than 70 women. They discussed topics such as their relationships with their mothers, race, gender nonconformity, religion and spirituality. It serves as a companion to his book "Sweet Tea," in which he collects the stories of more than 60 Black gay men from the South.
"He's often not cited when many people talk about Black lesbian literature, gender nonconforming, or any intersection of the Black queer experience. People always reference either Audre Lorde, or Ntozake Shange, or an Alice Walker, but male and masculine-presenting narratives are just as instrumental as E. Patrick Johnson, and he's someone I highly recommend any Black queer person read," Evans said.
She also recommends:
"Sassafrass, Cypress & Indigo: A Novel" by Ntozake Shange (1982): This multigenerational story of Gullah-Geechee women is Evans' "favorite novel in the entire world." "It's a beautiful ode to your inner child, present self and who you dream to become," Evans said.
"Black Lesbian in White America" by Anita Cornwell (1983): This book is widely regarded as the first collection of essays by a Black lesbian. Evans regards it as a hidden gem and "a must-have of Black queer and lesbian literature collections."
"Outside The XY: Black and Brown Queer Masculinity" by Bklyn Boihood and Morgan Mann Willis (2016): This anthology explores masculine-presenting people on the queer spectrum and how they express and love themselves, their pursuits of love and healing, and how they navigate hurt, Evans said.
"I Have Always Been Me: A Memoir" by Precious Brady-Davis (2021): Brady-Davis' story "affirms the resilience, courage, determination to stay committed to who you are in spite of others not believing in you, your vision or yourself," Evans said. Brady-Davis is a Black transgender activist based in Chicago.
---
Alice Faye Duncan, children's author and National Board-certified educator
Sharing multigenerational stories
"Black resistance means, to me, that we as Black people have to use our voice, our bodies, our spirits, in any capacity necessary to inspire and activate liberation," said Alice Faye Duncan.
She gave examples like Willye B. White, who used her body to free herself as the country's first five-time U.S. track and field Olympian; internationally acclaimed opera singer Leontyne Price, who used her voice; and theologian Howard Thurman, who she said used the spirit.
Duncan said she does this through writing, what she said is her calling. She writes children's books, including "Evicted!: The Struggle for the Right to Vote," and "Memphis, Martin and the Mountaintop." Both books speak to moments where Black people came together for collective resistance, be it through Martin Luther King Jr.'s crusade for economic justice or through Black sharecroppers and their wives in rural Tennessee organizing voting drives that would inspire groups like King's Southern Christian Leadership Conference.
As a children's book author, she said children have important voices that can add to conversations about freedom and liberation.
Her top pick: "Gorilla, My Love" by Toni Cade Bambara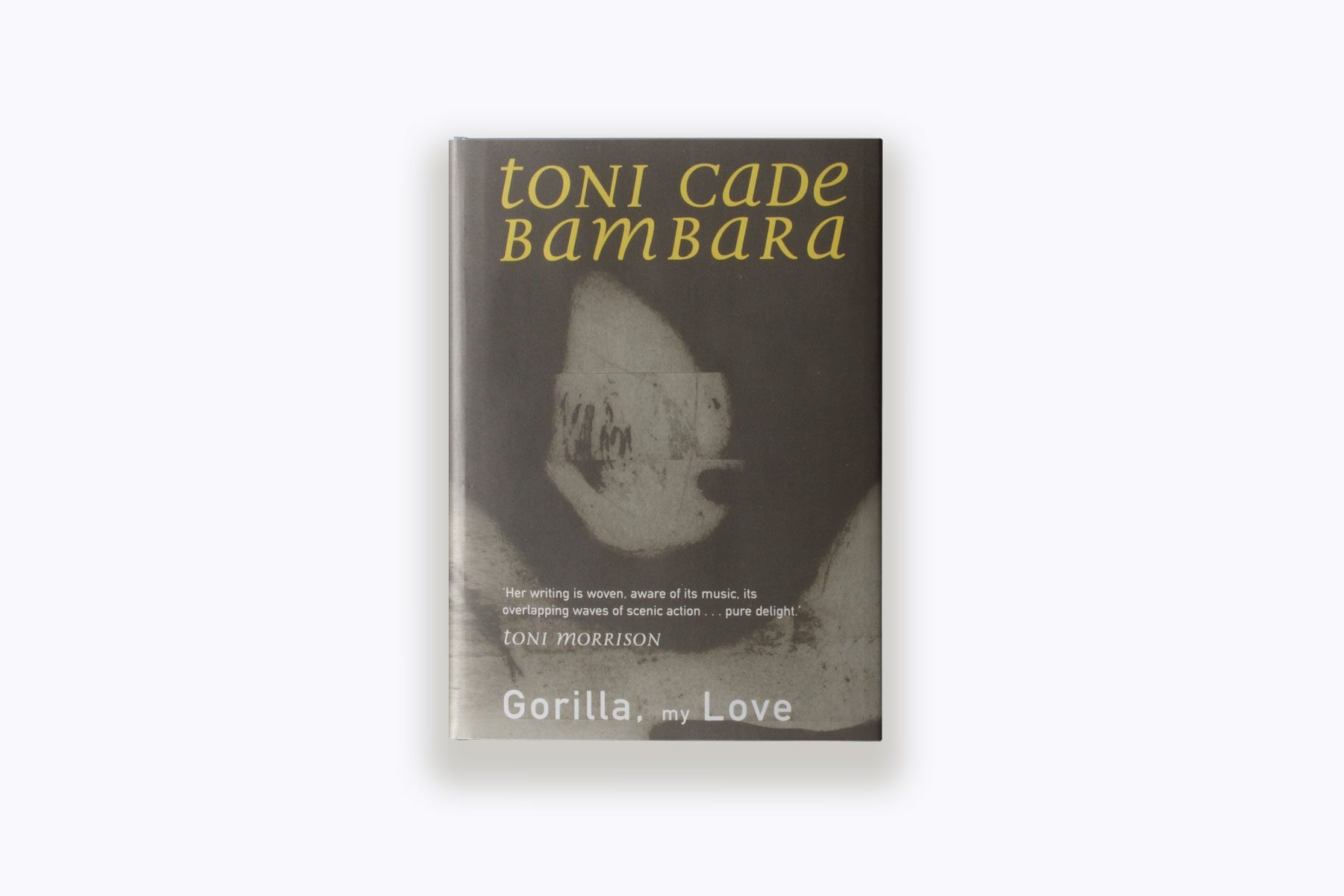 When Duncan was in 10th grade, she checked this book out from her school library. She never returned it.
"When I had an encounter with these short stories, I knew instantly that I wanted to do something with language that was powerful. Something that's moving, something that's sensitive, something that's inspiring, and [Bambara] became for me, like a paragon of literary excellence," she said.
The 1972 collection of short stories includes multigenerational stories. Some are told through the voices of children, like Miss Hazel Elizabeth Deborah Parker, known around her neighborhood as Squeaky. In "Raymond's Run," she's the fastest kid on the block and takes no mess about her older brother Raymond, who she loves and defends, as he lives with an unnamed disability. Some are told through adult voices, like a middle-aged Miss Hazel in "My Man Bovanne," who rejects the limitations her adult children try to force on her while she expresses herself on the dance floor with Bovanne, who is seen as an outcast among the adults in the neighborhood.
All of the stories come together to offer examples of Black community, love and advocacy for people who cannot advocate for themselves.
She also recommends:
"My Life, My Love, My Legacy" by Coretta Scott King (2017): King's autobiography "gives an example of what it means as a woman to have the calling of prophecy on your life as you overcome patriarchy," Duncan said. It gives a look at her background and her activism.
"That Flag" by Tameka Fryer Brown (2023): "That Flag," a children's book, explores the harms perpetuated by the Confederate flag. Duncan said it's a must-read because it expresses to young people that they need to advocate for equality and justice.
"Midnight without a Moon" by Linda Williams Jackson (2017): This book for middle grades tells the story of a fictional Black family in the Mississippi Delta around Emmett Till's death. The main character, a girl named Rose Lee Carter, faces conflict with her grandmother as her grandmother wants her to stop going to school to be a sharecropper. Duncan said the book embodies Black resistance because Rose Lee navigates how she, as a child, can add her voice to the civil rights movement.
"Honey, I Love" by Eloise Greenfield (1978): Eloise Greenfield is someone who Duncan considers a trailblazer, as a Black woman writing children's books. Her collection of poems was inspiring for Duncan because it shows children that they have power in their voices to change things.
"It encourages children to use their words and their own personal poetry to write, to be creative, as writing and creativity is an expression of resistance," she said.