This Black History Month, we're telling the untold stories of women, women of color and LGBTQ+ people. Subscribe to our daily newsletter.
What if over a 10-year period there was an intentional effort to invest $1 billion in Black girls and gender-expansive youth? That question sparked the creation of the #1Billion4BlackGirls campaign, and Black Girl Freedom Week will amplify this call to action.
From February 13 to 19, Black Girl Freedom Week will host free virtual events, including panel discussions, film screenings, music performances and resource sharing on how to support and engage Black girls and understand how to move investments in a meaningful way.
The week was intentionally scheduled to coincide with both Black History Month and the birthdays of Audre Lorde and Toni Morrison on February 18, and is described by organizers as a "celebration of Black girls, femmes, and gender-expansive youth and what is possible when we invest abundantly in their dreams, power and leadership and work together to co-create a future where they are safe, free, and thriving."
Eight Black women and femme leaders were galvanized to create the campaign by a landmark study on philanthropy by the Ms. Foundation that found that women and girls of color account for just 0.5 percent of the $66.9 billion given by foundations every year.
Black history reflections — and the path forward
Black Girl Freedom Week cofounder Monique Couvson is probably best known as the author of "Pushout," a book that explores the criminalization of Black girls in schools and how they are literally pushed out of the educational system at alarming rates and funneled into the school-to-prison pipeline.
Couvson is invested in doing work that points to solutions instead of just uplifting the problems facing Black girls and gender-expansive youth. She serves as the president and CEO of Grantmakers for Girls of Color, a philanthropic organization dedicated to cultivating investments in support of girls of color in the United States.
"I firmly believe that there are many ways that we need to be engaged in problem-solving and remedy development, and because my work is participatory, my work has never been about articulating a problem and walking away," Couvson told The 19th. "My work is about elevating opportunities for us to be a part of the remedy."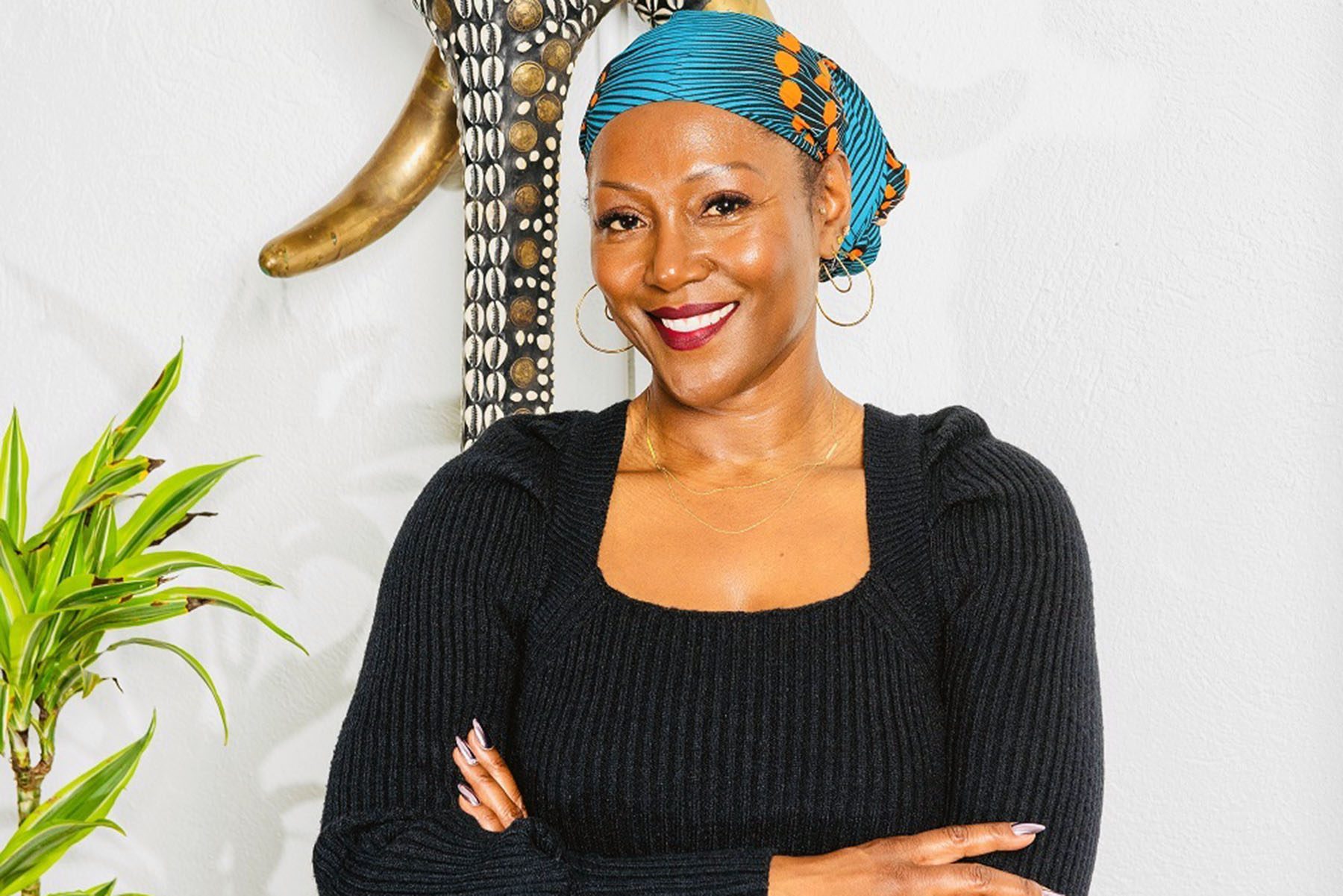 This desire is what led Couvson to join with seven other influential Black women and femme leaders in launching the #1Billion4BlackGirls campaign. The other founders are: LaTosha Brown, the founder of Black Voters Matter and Southern Black Girls and Women's Consortium; Tarana Burke, founder of the #MeToo movement; Fatima Goss Graves, the president and CEO of the National Women's Law Center; Joanne Smith, the founding president and CEO of Girls for Gender Equity; Dr. Salamishah Tillet and Scheherazade Tillet, the co-founders of A Long Walk Home; and Teresa Younger, president and CEO of the Ms. Foundation for Women.
The #1Billion4BlackGirls campaign was launched on September 15, 2020 —the anniversary of the day that Addie Mae Collins, Carol Denise McNair, Carole Robertson and Cynthia Wesley were killed and Sarah Collins Rudolph was injured after a Ku Klux Klan member bombed their church in 1963. In conjunction with this effort, Grantmakers for Girls of Color also launched the Black Girl Freedom Fund to focus investments toward Black girls, femmes and gender-expansive youth.
"The #1Billion4BlackGirls campaign and Black Girl Freedom Week, in particular, has enabled partnerships with folks like Ciara, Amanda Seales, Kelly McCreary, Tracee Ellis Ross, Sanaa Lathan and Rashida Jones," Couvson said. She also noted that it has also paved the way for better partnerships with financial institutions, particularly those that are working to invest in Black women-led organizations, like Goldman Sachs.
Couvson noted that since the #1Billion4BlackGirls campaign began, the group has been able to allocate over $7 million to help fund about 80 organizations, the majority of which are located in the Southeast, where the biggest funding disparities persist. Youth have been included in the decision-making process for over half the grants that have been awarded, which is something that Couvson is particularly proud of. Because Black girls and gender-expansive people are impacted by a wide range of issues, the grantees who have been awarded funds are wide-ranging, including organizations working on: education, physical and mental health, addressing sexual violence, combating climate change, and organizing voter mobilization and education efforts.
As Black Girl Freedom Week approaches, Couvson said she's excited for "an opportunity to center the voices and girls in the work and share that with the world." She said that it's a digital space and will be accessible to anyone with a computer or phone and a desire to be a part of the conversation.
Gina Prince-Bythewood, who made her directorial debut with "Love & Basketball" in 2000 and most recently gained critical acclaim for "The Woman King," will be on a filmmaking panel during the week. The keynote speaker will be Leila Motley, who at 21 years old is a New York Times-bestselling author.
Cidra Sebastian, who manages the Black Girl Freedom Fund, will moderate the panel with Prince-Bythewood and two other filmmakers, Hanaan Louis and X Freelon. Sebastian said she is excited for that panel and a separate conversation with a group of young people who have been working together to create new financial systems that will benefit themselves and their communities.
"We don't often think about young people having an understanding or even a say on what financial systems would actually benefit their communities," Sebastian said. This conversation will serve as an example of "what abundantly investing in Black girls could look like."
Sebastian said the week is also an opportunity to amplify grantee partners, with videos highlighting the type of work that is being funded. She is hoping that this will show youth what's possible and inspire them to apply for grants. And that it will motivate funders and individual donors to invest in Black girls and gender-expansive youth.
"This is not about . . . Black women raising the money for Black youth," Sebastian said. "This is about everyone contributing to the investment of Black girls and gender-expansive youth because everyone benefits when we invest in them."