This column first appeared in The Amendment, a new biweekly newsletter by Errin Haines, The 19th's editor-at-large. Subscribe today to get early access to future analysis.
School's out for the summer, but the culture wars around education aren't taking a break. This month, a pair of convenings again showed how the issue is breaking down.
Much of the media attention focused on the Moms for Liberty conference happening in Philadelphia over the Fourth of July holiday weekend. The right-wing group has gained increased attention in recent months as it has led the effort to ban books they deem inappropriate, often dealing with topics of race, gender, sexuality or history.
But I was also interested in another gathering happening that same weekend down in Florida, arguably the epicenter of the education fight. Thousands of teachers were in Orlando for the National Education Association's annual meeting. The group is the country's largest teacher's union and a powerful voting bloc: Three in 4 teachers are women, and 1 in 100 Americans is an NEA member.
The climate for educators could not be more fraught.
"Parents' rights" became a rallying cry during the pandemic, and Republicans, led by former President Donald Trump, have actively opposed teaching a fuller, more inclusive version of history that they say harms White children in particular. The GOP is also targeting LGBTQ+ youth, from classrooms to locker rooms, arguing that progressive policies have gone too far.
And headed into the NEA conference, the Supreme Court handed down a pair of rulings on student loan debt and affirmative action that could affect many of the group's 3 million members. According to the NEA, nearly half of their educators have student loans, and more than half of them still carry a balance averaging nearly $60,000. The future of college campuses — potentially affecting both students and professors — also hangs in the balance.
Education is perennially a top issue for voters, but headed into 2024, I'm already watching to see how this political priority will play out differently over the next year. I spoke with NEA President Becky Pringle, a former middle school science teacher, mother and grandmother, about the stakes of our current moment and how she's thinking about her role in a consequential election year.
"Public education is the foundation of our democracy," Pringle said. "Any attempt to destroy it or diminish it or dismantle it or do anything that discourages people about the promise of it … that's unacceptable."
---
Florida was already on the calendar for the NEA long before Gov. Ron DeSantis announced he was running for president on the heels of a resounding reelection victory. As governor, he has led a legislative agenda targeting LGBTQ+ rights, access to abortion and the teaching of history.
As a result, groups like the NAACP issued travel advisories warning people not to go to Florida. Still, Pringle told me the moment felt urgent for her members in the state and across the country.
"Florida was on our list to go to, but then, you know, Ron DeSantis, and the confluence of issues, laws that were passed, rhetoric, attacks, all of the things that started happening last year, we had to look at that and make some decisions," said Pringle, the first Black woman to lead the NEA in two decades. "It was very personal for me, in addition to all of our delegates being safe … I was concerned. We talked about whether or not we would go or we wouldn't go, either in protest or not, just going into the belly of the beast."
After meeting with educators in Florida after last year's midterm election, Pringle said the message was clear: "Don't leave us. We're here, our kids are here, educators are here, and we need our union to stand with us, because the attacks won't stop."
---
Pringle, who spent more than three decades in the classroom, recalled that during her time as a teacher, parents were her "natural ally." She barely recognizes the behavior she now sees in many communities: parents openly attacking teachers and students at school board meetings. The Moms for Liberty movement quoting Hitler. But she said she's also encouraged by the parents who are vocal advocates for public schools and teachers — including at the ballot box.
According to the NEA, in 2022, candidates who support public over private schools and oppose book bans won 71 percent of school board races across the country. Pringle noted that included wins in red states like Montana, where 81 percent of their candidates won, and Missouri, where 80 percent posted wins.
"We're winning because parents and educators are coming together and saying, 'No, this is not what we want for our kids,'" Pringle said. "We don't want banned books. We don't want teachers marginalized and attacked. We don't want funding going away from our public schools. We want to support public schools. We want to make sure every student has what they need and deserve to learn and we trust our teachers to make good teaching and learning decisions for our kids."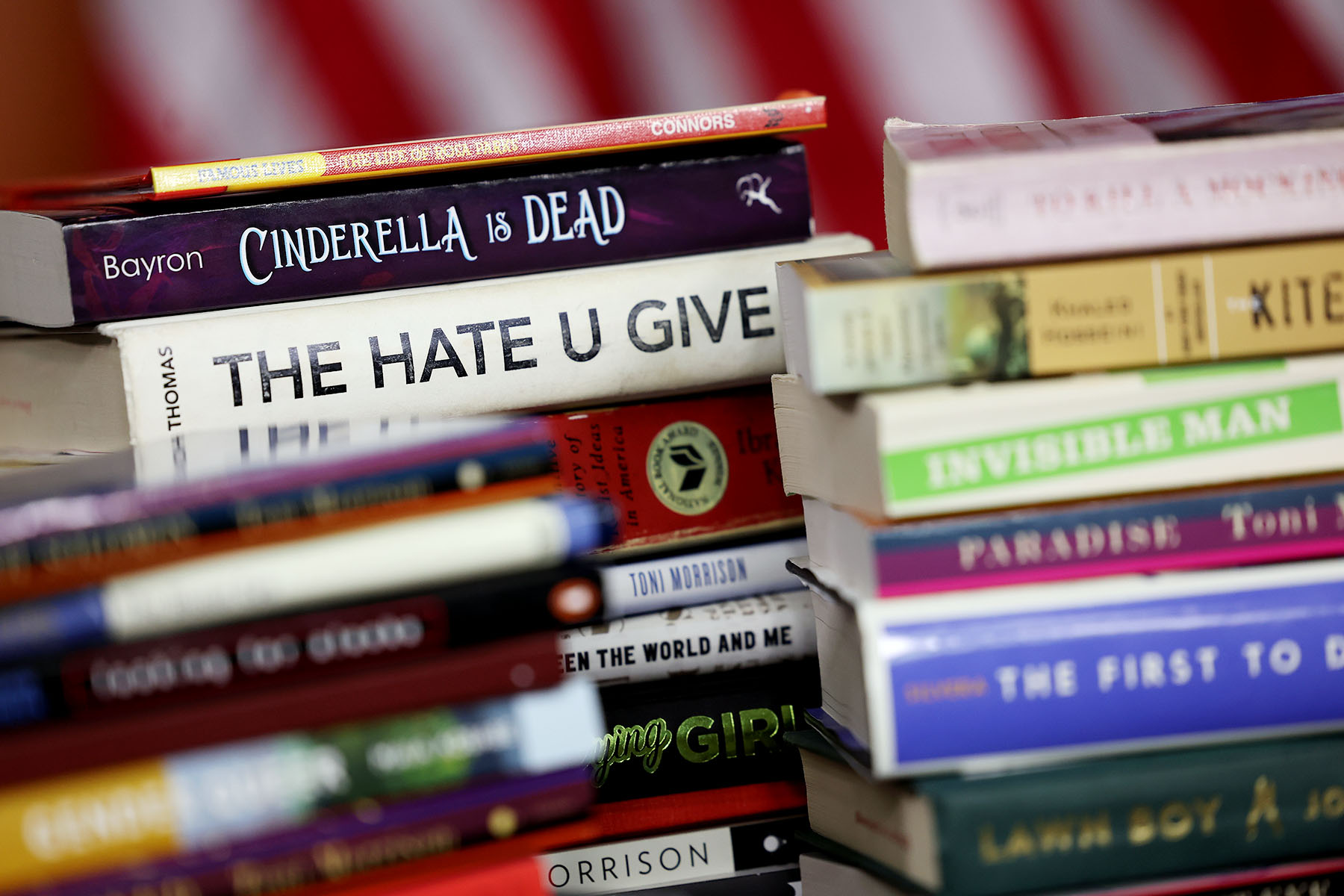 For Pringle, the issue of education ties directly into the larger message about the importance of democracy. The NEA is betting that, for the left, framing GOP actions around education (and gun ownership and abortion) as extreme will be a winning message next November.
It's a strategy that has created some atypical alliances headed into 2024 as separate organizations are looking to find strength in numbers.
On Monday, the NEA was among a coalition of 90 liberal groups, including advocates on issues including gun violence, climate, and reproductive and workers' rights, calling on Congress to investigate the Supreme Court in the wake of recently reported ethics violations allegations and their potential impact on major rulings.
"It's about democracy," Pringle said. "It's in peril, there's just no question about it. That's the common denominator. We know, in education, we can't fight this battle alone. We have to fight with partners who understand that when you have a branch of government that is overreaching, that is not acting in the best interest of the core values of this country, then we the people must rise up and we have to do it together."
---
While education has always been a major issue in elections, what that means changes based on the person, their community, their party and the political climate. While in previous cycles it might have meant local concerns were paramount, now the issue of education is intertwined with the national conversation around questions of gender and rights to live and learn that are part of the polarization of American society.
One person's parental rights are another's censorship. People are arguing that a welcoming environment for some students can be hostile to others. Imagined or hypothetical concerns about discussions of gender or kids being made to feel guilty are often being prioritized over actual harm to students — and the teaching of a fuller, more accurate version of where we have been as a country.
GOP presidential candidates have recognized that this is a politically potent issue and are already seizing on "parents' rights" to galvanize their base. How we as an electorate see and prioritize issues related to education will be key to both the Republican primary. Whose parents show up and which rights resonate more could decide next November's election.