This column first appeared in The Amendment, a new biweekly newsletter by Errin Haines, The 19th's editor-at-large. Subscribe today to get early access to future analysis.
It's that time of year when compelling storylines emerge and the ratings race begins.
It's not the premiere of your favorite reality show — it's the start of the 2024 presidential campaign. But you'd be forgiven for confusing the two.
In many ways, it seems our politics has evolved into one big reality show: big personalities, high drama, meme-able moments and one-liners. All of this collides and forces us, whether viewers or voters, to divide into camps — praising our favorites and judging the ones we hate. But unlike reality television, the season finale matters a lot more — the winner has a lasting impact on our democracy.
While Wednesday's GOP debate was the first of the cycle, it felt like a reunion episode: a cast of characters taking the stage, ready to promote their own narratives while tearing down their castmates, with moderators who weren't able to successfully wrangle them.
As an ex-reality-show star turned politician, former President Donald Trump is perhaps the person most commonly associated with this phenomenon. In 2016, his debate against Democratic presidential nominee Hillary Clinton drew a record 84 million viewers, the most since debates were first televised in 1960.
While Trump was noticeably absent from the debate stage Wednesday, the spectacle that voters and viewers expect was still on display. Entertainment is now presumed part and parcel of our democratic process.
---
But you don't have to take my word for it: I talked to experts on reality TV and politics for their takes on what parallels they see between the two universes, and why this dynamic is gendered. They agree that American politics is now firmly part of the reality show generation.
"A lot of people like to talk about the advent of Donald Trump and that being connected to politics as reality television," said Lehigh University sociologist Danielle Lindemann. "It's sort of always been there. Everything was already doused in gasoline; he just lit the match."
The reality show era can be traced back to "Survivor," which made its debut in 2000 — coinciding with Bill Clinton's presidency, marked by an Oval Office affair that turned the politics of the day into a media circus.
Then and now, what keeps viewers and voters tuned in is a potent combination of being torn between the appeal of feeling superior to characters and candidates they feel better or smarter than, versus those they can relate to, said Cornell University professor Kristen Warner, who studies reality television.
"When you put those conflicting ideas together, that's what makes up our current political moment," Warner explained.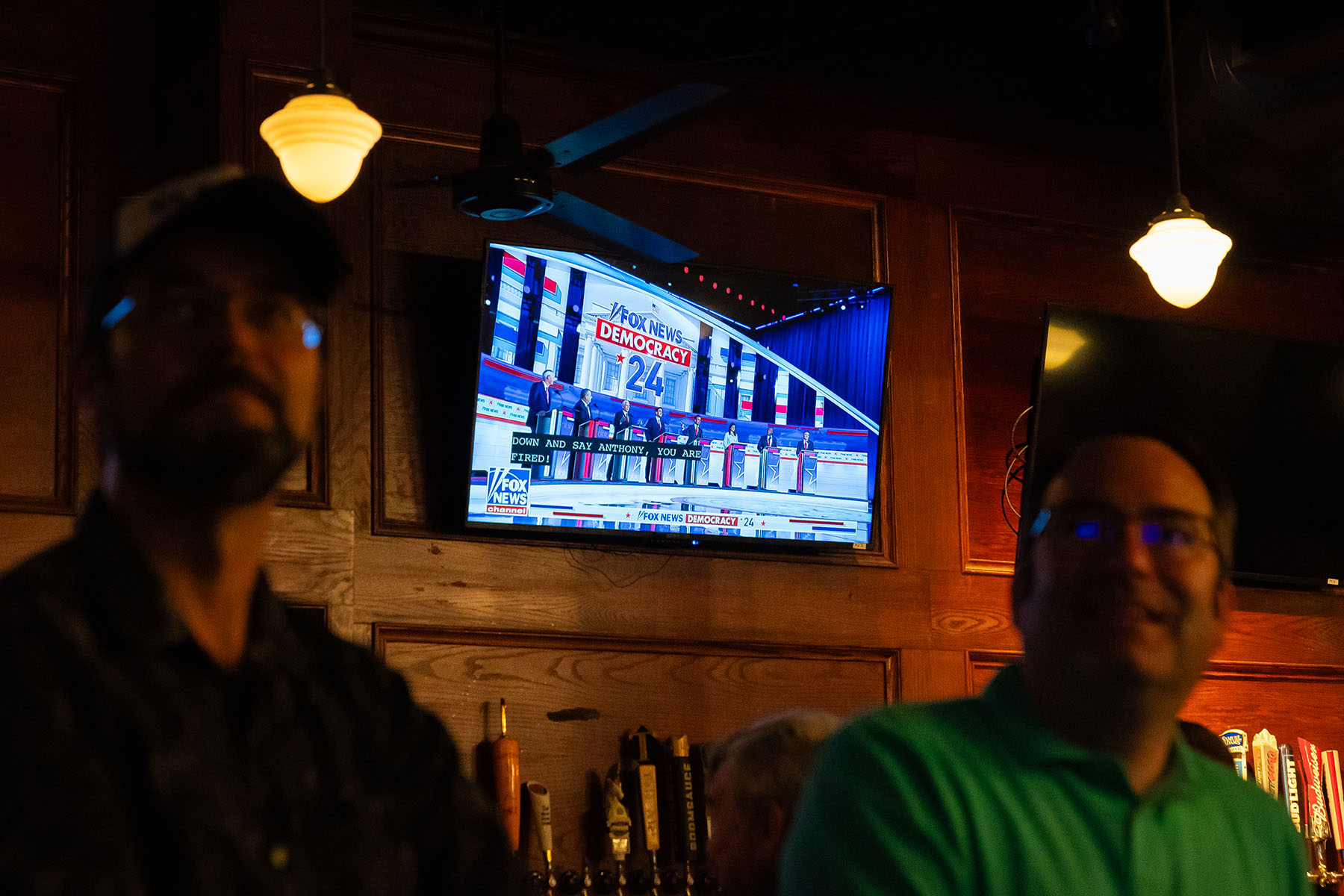 Most reality show viewers are women between the ages of 18 and 34 — also a prime political demographic. Unlike politics, many of the most popular reality television shows are ones starring or featuring all or mostly women casts battling it out for attention, like ABC's "The Bachelor" universe, Bravo's "Real Housewives" franchise or TLC's "Sister Wives."
Both in terms of casting and target audience, reality television is gendered. They focus on who is attractive, relatable, charismatic — who has the "it" factor — as qualities that could appeal to women, compared with shows targeted to men that often tend to focus on strategy. But while these are characteristics that could be perceived as what women are looking for, they may not translate among many of the current slate of presidential contenders, Warner said.
"The candidates themselves severely lack these qualities, aside from Trump," she said.
Voter enthusiasm for both the incumbent and former presidents is low, and among Republicans, Trump far outpaces his rivals in polling, with most garnering only single-digit percentage point support.
In reality television and politics, Warner pointed out, viewers and voters divide into camps. For Republicans, it's still largely Trump versus everyone else.
The connection between reality television and politics is nothing new, Lindemann said, but added that there is something about this moment that does feel different.
"Politics has always been spectacle, though probably not to the extent that it is now," she said. "One thing that is interesting about now is the connection between the political and what's truthful. Politicians have always lied, and Trump lies more than the average politician. There's research to show that a core group of his followers kind of know to some extent, but don't care."
Similarly, Lindemann explained, reality television viewers know that what they're watching isn't 100 percent real, but they're more invested in their feelings than the facts.
"One of the things it says about our contemporary politics is that the objective truthfulness of a statement is less important and it's more about the appeal to emotion," she said. "It's scary to think about that, a world where reality and truth are subsumed by people's emotions. We're seeing that world."
---
Maybe I'm taking this analogy too far. After all, veteran Democratic strategist Jen Palmieri (whom I've shared a screen with as a guest on Showtime's "The Circus," where she's a co-host) reminded me: if all of politics were really a reality show, Joe Biden wouldn't be president. At the very least, not everyone's tuning in.
It could be that what's happening in our politics is just the latest example of the "us versus them" mentality that is just human nature, Palmieri explained.
"Trump is the personification of that, but the other side of politics is very much not that," she said. "For part of America, that is definitely breaking through."
Palmieri's political career ran parallel to the reality show era: She worked in the Clinton administration, served as President Barack Obama's press secretary and was director of communications for Hillary Clinton's 2016 run against Trump — when this dynamic was politically potent.
"The reputation that Trump built up with the American public and 'The Apprentice' cannot be underestimated. They thought he was rich, successful, decisive, a good businessman who said what he thought," she said.
Despite Hillary Clinton's best efforts to counter that myth, Palmieri said, "None of that would break through because it was already so solidified who he was" after 10 seasons of the hit show.
Is there any upside to embracing the parallels between politics and reality television? If voters watch Super Tuesday, the party conventions, or the debates with a similar level of fandom, what will it mean for 2024? And does this approach leave room for them to care about policy as much as personality?
Could tuning in translate into turnout in November?
"A lot of people watch reality TV and not a lot of people participate in politics," Lindemann said. "Maybe it will draw people in to watch this thing that has the immense power to change our lives."
To be clear: she is referring to the election, not Scandoval.