Nikki Haley, the only woman on the GOP debate stage Wednesday night, sparred forcefully with nearly every other Republican presidential candidate, from those at the edges of the stage up to absent front-runner Donald Trump, whom she described as an unpopular and nonviable candidate.
Haley's anemic performance in primary polls so far has landed the former South Carolina governor among the bottom of the pack, and coming into Wednesday, questions swirled about how and whether she would rise above opponents and what role her gender would play.
Notably, Haley disagreed with some other candidates on abortion, saying their promises to pursue a federal ban are disingenuous given lack of support for one in Congress. While she supports abortion restrictions, she said, Republicans "need to stop demonizing this issue."
The debate moderators pointed out that ballot measures to shore up abortion access had passed in every state that had voted on them since the fall of Roe v. Wade and the end of federal abortion rights, including in Republican-led states. Fox News' Martha MacCallum directly asked Haley how the Republican Party should handle the issue, "especially given the impact on women primary voters across this country."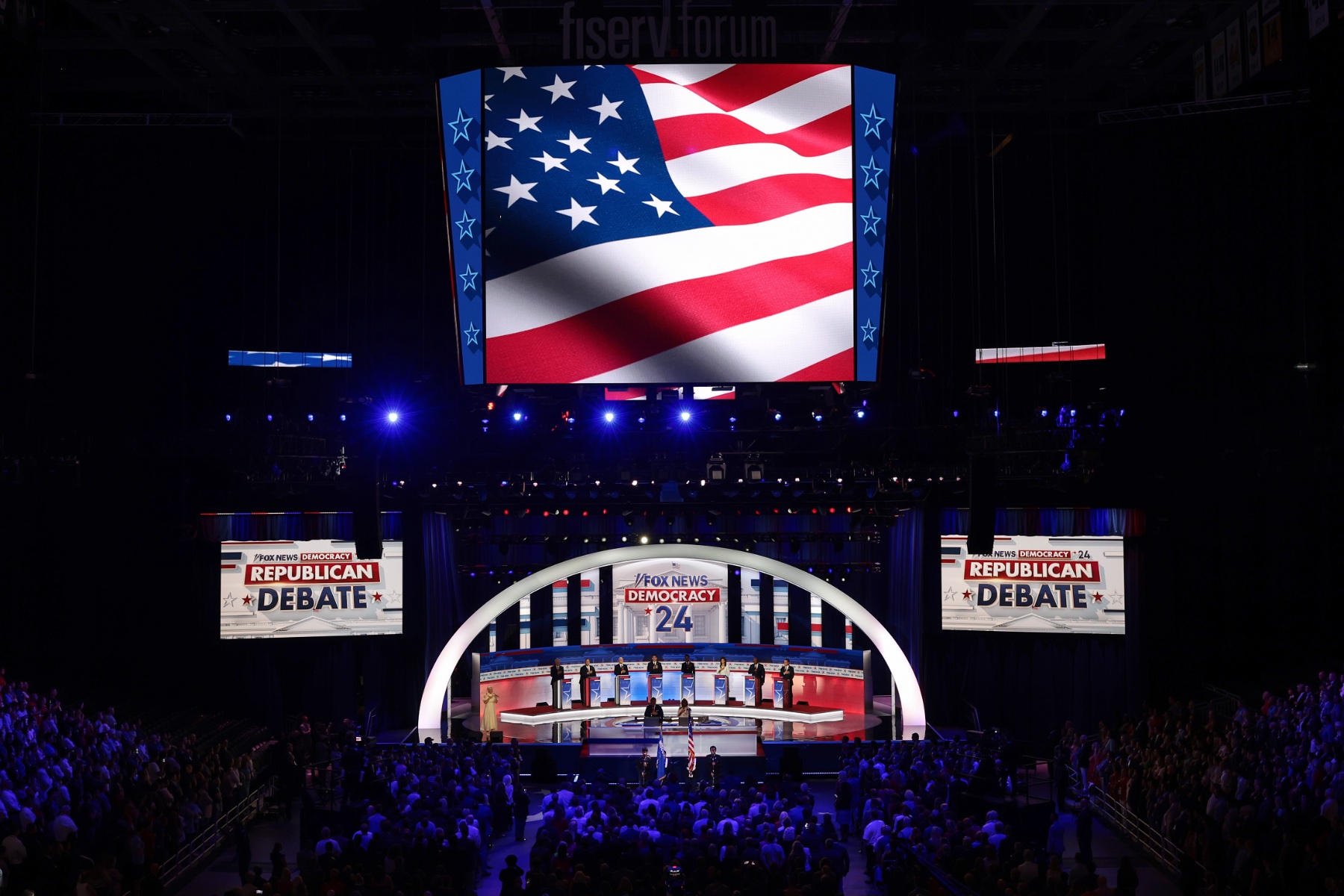 Haley derided former Vice President Mike Pence for his support of a federal ban and said Republicans should instead focus on policies most Americans can agree on. Haley wouldn't say exactly what kind of restrictions she would support, but she suggested there is broad political agreement on expanding access to contraceptives; banning penalties for women who get abortions; and banning "late-term" abortions, a nonmedical term that she didn't define.
"Don't make women feel like they have to decide on this issue when you know we don't have 60 Senate votes," Haley said.
Haley, who has declined to directly attack former President Trump throughout the campaign, used the debate stage and his absence to lay out her case against his candidacy: "We have to face the fact that Trump is the most disliked politician in America. We can't win a general election that way."
Haley also sparred with entrepreneur Vivek Ramaswamy, an ascending candidate, who said he did not support further financially supporting Ukraine in the war against Russia. Haley, who was U.S. ambassador to the United Nations under Trump, has said supporting Ukraine against Russia protects America's safety and interests.
"He will make America less safe. You have no foreign policy experience and it shows," Haley shot back at Ramaswamy, who mocked Haley, suggesting she was auditioning for a job with a major defense contractor.
Aside from her comments on abortion, Haley highlighted her gender early in the debate to cut through a screaming match over energy policy and climate change. "This is exactly why Margaret Thatcher said, 'If you want something said, ask a man. If you want something done, ask a woman," Haley said to loud cheers, before arguing that while "climate change is real," subsidies for electric vehicles are benefiting China. 
Haley, who has previously said that the participation of transgender girls in girls sports "is the women's issue of our time," also highlighted her gender as she pushed back on gender-inclusive policies in American schools.
"I will always say I'm gonna fight for girls all day long. Because strong girls become strong women, strong women become strong leaders," Haley said. "Biological boys don't belong in the locker rooms of any of our girls."