This AAPI Heritage Month, we're telling the untold stories of women, women of color and LGBTQ+ people. Subscribe to our daily newsletter.
At 21 years old, Mira Nadon became the first Asian-American principal at New York City Ballet upon her promotion in February. This means that she's the first woman of Asian descent to reach the highest rank at one of the oldest and most prestigious ballet companies in the entire world. But in the midst of much coverage about her being a notable first, Nadon — whose father is White and whose mother is from India — said she's very cognizant of a reality that comes coupled with that, one she does not shy away from naming.
"I want to be open about the fact that I am very White-passing," Nadon told The 19th. Because of this, she said, "I don't necessarily think that my ethnicity and my background was ever necessarily used against me. So I am very lucky in that regard."
The same hasn't always been true for many other women in ballet — and the dance world at large — who have attempted to move up through the upper echelons of the art that has a devoted but dwindling fan base and a reputation for historically being a space for White dancers performing in dances set by White choreographers to tell White stories. For Asian dancers especially, the world of ballet in particular has often felt like a space where they not only weren't welcomed, but subject to barriers erected by generations of stereotypes and fetishization. On the stage, there has been an institutional protection of yellowface, or the use of makeup and costuming by White people to perform as Asian; offstage, the mindset of Asian faces having a particular, set place has further kept Asian dancers from career ascension.
In an art with deep roots in preserving tradition and where men choreographers and artistic directors have dominated the shape, look and style of ballet for generations, women have long struggled to be able to garner respect as individuals in the field. Because of ballet's legacy of anti-Asian stereotypes, this has created an extra level of bias that has long further penalized Asian women especially from achieving holistic representation as dancers and creative leaders.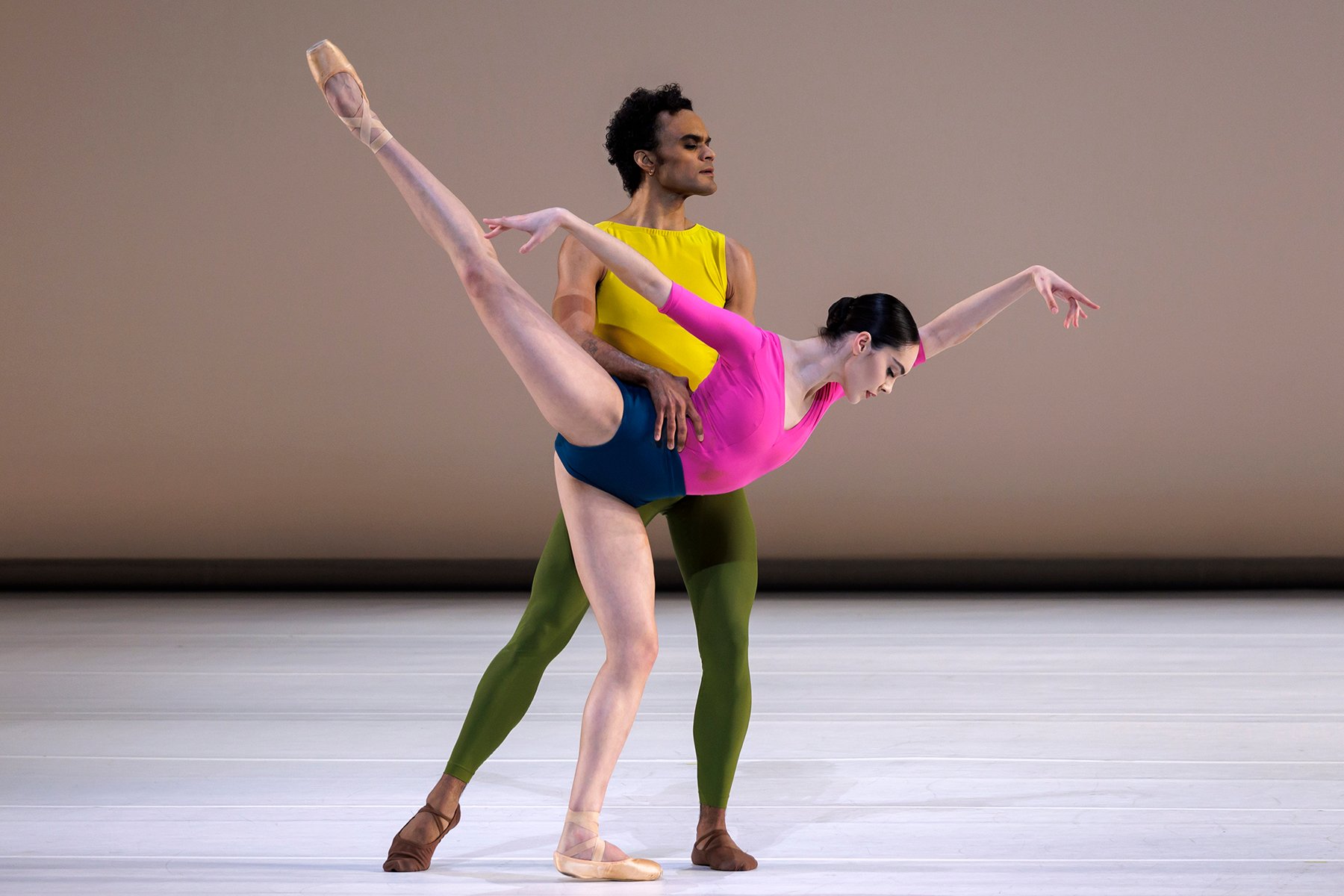 "The Nutcracker" has long been a place where yellowface has been allowed to thrive, with the "Tea" dance in the family favorite ballet's second act frequently relying on tropes and stereotypes of Chinese people, and commonly performed by White dancers in yellowface.
"You have 'Tea' in 'The Nutcracker' and you grow up watching it," Nadon said. "Every single company in every single [ballet] school in the country has a production of it and they're often very insensitive. I mean, even at New York City Ballet, they only recently changed the choreography and changed the costumes. You look back on videos from only seven or eight years ago, and it seems so distasteful and offensive. But that was such a norm that nobody ever really questioned it."
AAPI Heritage Month: Our legacies, our experiences, our future
Principal dancers hold the highest rank in a professional ballet company, one that is given to those dancers who are deemed to have reached the highest levels of technical and artistic ability and are then assigned the starring roles in the company's repertoire. While Nadon is the first woman of Asian descent to become a principal dancer at New York City Ballet, there have been four Asian men there who have reached the same level, including current principals Anthony Huxley and Chun Wai Chan. Of the 87 current company members, seven are of Asian descent, and 25 percent of New York City Ballet's dancers identify as people of color.
"I was always the only Asian girl in my classes," said Georgina Pazcoguin, the first Asian American — and first Filipina American — to be promoted to the upper ranks at New York City Ballet when she became a soloist with the company in 2013 after first joining as an apprentice in 2001. She retired from the company on May 7 after two decades there.
Getting a full scholarship to the School of American Ballet (SAB), the pre-professional school affiliated with New York City Ballet, was exciting, Pazcoguin said. But when she arrived in New York to begin her classes there, she quickly realized that the feeling of being "the only" wasn't limited to her home studio back in Altoona, Pennsylvania. "As I walked down the halls, all of the major ballerinas whose pictures were on the walls — no one looked like me. . . . I think my internal recognizing of my otherness has always been present."
This recognition only became more overt, she said, once she joined the company. "My former boss once asked me to make my makeup look 'less Oriental.' These kind of microaggressions and not-microaggressions are things I have navigated throughout my career." Despite being a top student at SAB, Pazcoguin felt she was hitting roadblocks once she was asked to join the company, being told that they "didn't know what to do with me." She always knew when she heard this it was because of the combination of her gender and race.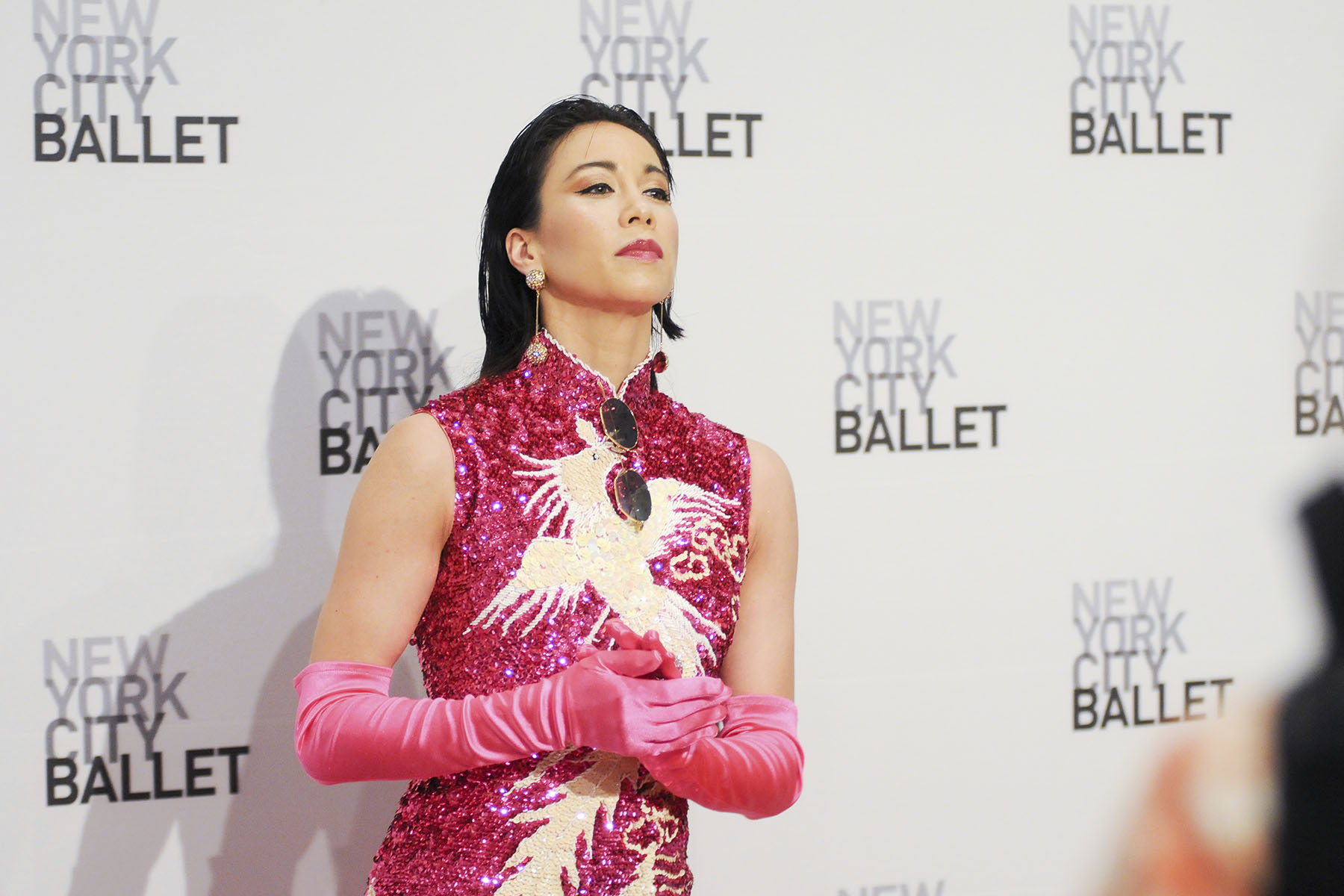 It felt hurtful and surprising, to go from having won awards for her promise as a dancer to suddenly being told "there's this huge problem and the problem does not seem to be actionable because I cannot change my DNA."
In 2017, Pazcoguin joined the newly formed Diversity, Equity and Inclusion committee at New York City Ballet and quickly called attention to her discomfort with the way that "Tea" was being presented in the famous ballet that is a staple in the company's repertoire. Eventually, the company agreed to change the choreography and costumes for the "Tea" dance, eliminating the longstanding use of rice paddy hats, Fu Manchu mustaches and exaggerated head and hand gestures that are coded Asian stereotypes.
Following their work to help lobby for the changes to "The Nutcracker," Pazcoguin and Phil Chan, an arts educator, co-founded Final Bow for Yellowface in 2017 to take this endeavor even further. The organization centered around a single pledge: "I love ballet as an art form, and acknowledge that to achieve a diversity amongst our artists, audiences, donors, students, volunteers, and staff, I am committed to eliminating outdated and offensive stereotypes of Asians (Yellowface) on our stages." In the five years since the pledge's launch, almost every major American ballet company has signed it; several principal dancers and the artistic director of both New York City Ballet and SAB are among these signatures.
A spokesperson for New York City Ballet told The 19th that in addition to changes in costuming, makeup and some choreography made to "Tea" in "George Balanchine's The Nutcracker," first produced in 1954, the company's work of re-evaluating works in their repertoire with elements of yellowface in them did not end there. In 2018, changes were also made with the approval of the Balanchine Trust to the company's production of "Coppélia," first produced in 1974; a character called "Chinaman" has since been renamed "Fortune Teller," and the costuming, makeup and choreography have also been changed.
Pazcoguin said it was important to establish that nobody was playing a blame game about the past. "We're not trying to point a finger and say, 'You're racist,' which just completely shuts down the conversation," Pazcoguin said. "It's a discussion point. It's something where you can say, 'I know you weren't intending —' and explaining intention versus impact, that you weren't intending to offend countless members of the audience just by doing what has been done for 70 years. I think when people hear that something has upset someone, the natural human thing to do is go, 'Oh God — I didn't mean to. Yes, I want to think about this.'"
Jessica Chen, a choreographer, works in the contemporary and musical theater worlds, but has also seen the trickle-down effect that the prevalence of yellowface in ballet has had on the dance world at large. Chen is the first person in her family born in America, and her parents immigrated to southern California from Taiwan. From a young age, Chen quickly found that dance let her find confidence and an ability to express herself that she hadn't found anywhere else.
But everywhere she looked, she felt like she saw White stories being told for White people — the exception being the "Tea" dance in "The Nutcracker," which she describes as "a guy in a bamboo hat, and then that is the only representation of Asian identity you ever see. And it is a caricature and also usually performed by someone who isn't even Asian." From this, she said she absorbed the message that many barriers existed in ballet, and dance at large, that were designed to keep people like her out.
As she eventually progressed in her career as a choreographer, she was conscientious of this fact, and felt hesitant to introduce into her work any of the movement vocabulary from the traditional Chinese folk dance she did as a child, or any costuming or props that would nod at her family's heritage. "It's nothing that I'm ashamed of. In fact, I'm so proud of my heritage. But when I started choreographing, no one ever told me this, but I just had this intuition that if I brought a fan or a bamboo hat on stage ever, I would only be seen a certain way."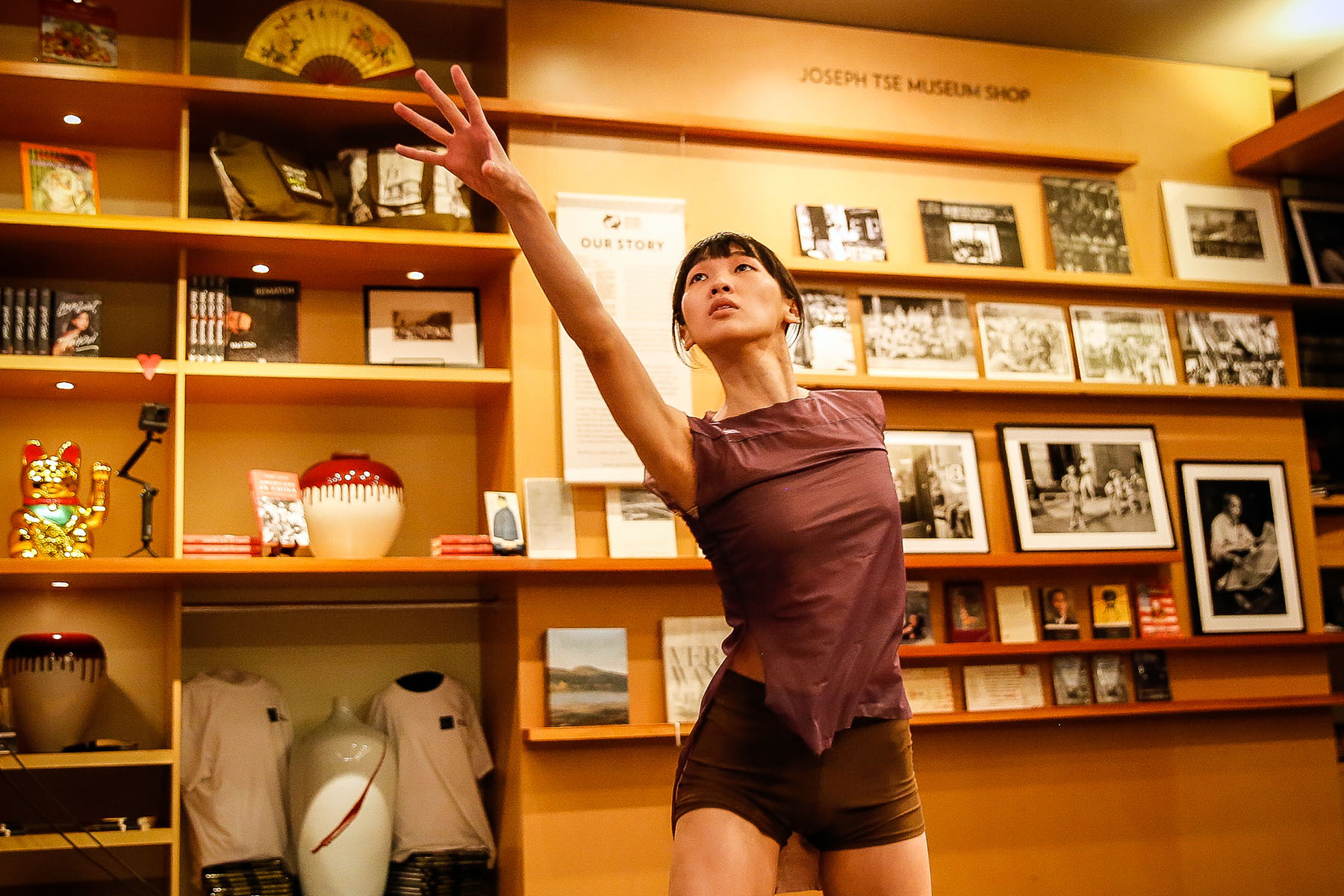 Chen wanted to forge a career as an important new American choreographic voice — she feared having any signs of her Chinese heritage would keep her from ever being labeled as American. But after a decade of work since first founding her own dance company, she was awarded a grant that allowed her to travel to Taiwan for a month and study martial arts there.
After that trip, she created two pieces that outwardly addressed her heritage for the first time, in 2018 — one of which incorporated Taiwanese martial arts into the choreography, and the other of which focused on a dancer hiding and revealing themselves with the use of a bamboo hat. The dance with the hat was called "I Can Almost See You" and, as its title suggests, it was largely about Chen's own experiences with what it meant to be seen as herself, and all of the identities that entailed.
It's why she is very proud to think of herself as an American choreographer, too. "Growing up, the image of American was not me, but I've been an American my entire life," Chen said. "When I say I am an American choreographer, it's a hard thing to say because it shouldn't be a hard thing to say. I don't want people seeing me as rejecting my ancestral roots that I'm really proud of. I hope people instead see my bold choice of saying that is because I want to push for that narrative that this is what Americans look like."
But it's not only in contemporary dance where there's the possibility for change. Today, Pazcoguin said that she believes ballet is at a "watershed moment," where momentum is only building to not only end yellowface within dance as an industry but to become more inclusive as a means of making ballet an art form that more people can feel excited about — and see themselves in. "Change is a bit slower in the ballet world, but it's happening, and I'm really proud of my hand in that."
Like Chen, she's also thinking about what the push against yellowface means for Asian Americans in the performing arts beyond ballet. Pazcoguin is a co-producer of the forthcoming Broadway musical "Here Lies Love," whose score is composed by David Byrne and Fatboy Slim, and will soon make history as having the first all-Filipino cast in Broadway history.
As she embarks on this new phase of her career at New York City Ballet, Nadon said she is feeling the momentum for change.
"Like many organizations, [New York City Ballet doesn't] have a perfect history and things haven't always been done exactly correctly. But I think that the newer generation coming in and the people who are still in the company who have been here for a while make it feel like everyone's very willing to change, which is really nice," Nadon said. "It's a really nice feeling to have, sensing that energy surrounding us that everyone's really working towards making the whole institution better."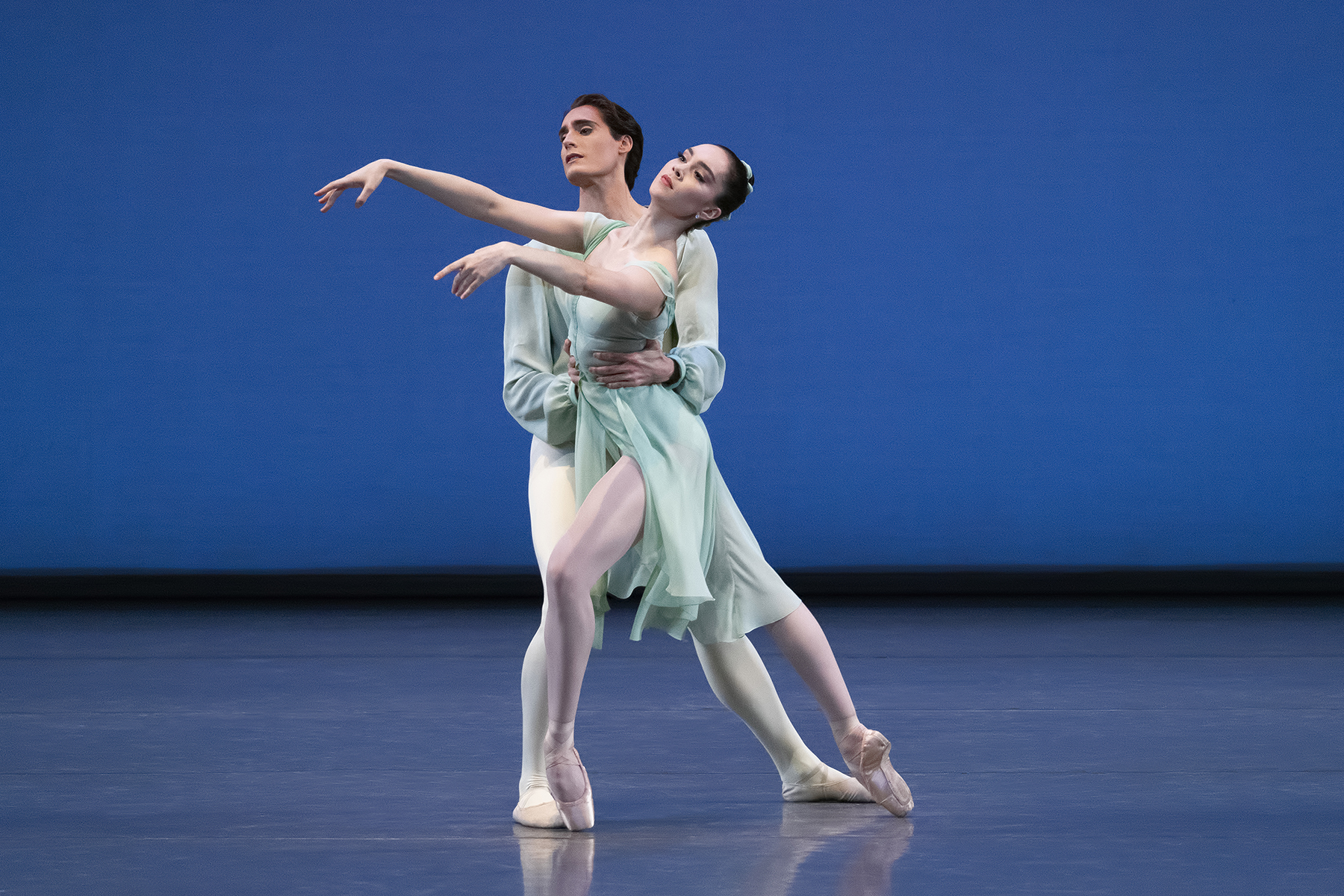 As someone who deeply loves ballet and cares about the future of New York City Ballet in particular, and believes that "we have such an incredible repertoire of works that have already been made," Nadon said it is hard to not feel the change and tradition intersecting at the company and within the institution of ballet, and all that it signals for the future.
"With getting promoted, I'm taking in the fact that [an Asian-American principal] has never happened before, and the fact that there have been so few Asian principal dancers period is really wild. But I hope that students who are looking at the company can see some of that representation now, and feel encouraged to go to SAB and come to the company and feel like they can make it. We have so many exciting dancers right now who are doing great things. It's an exciting time to be a part of ballet."