This AAPI Heritage Month, we're telling the untold stories of women, women of color and LGBTQ+ people. Subscribe to our daily newsletter.
It was more than a decade ago that Jocelyn Guihama watched her elderly father gingerly shuffle down the stairs of his home in southern California — and she knew. He and her mother would soon have to move in with her. Guihama and her two sisters would soon become their caregivers.
There was no question it would be this way. The two eldest Guihama sisters, Jocelyn and her older sister, Joy, had moved to the United States from the Philippines as small children. Their sister Jo Obedencio was born soon after. Their customs had crossed the sea with them: Caring for parents as they age is a central component of most Asian cultures — part of the Confucian principle of filial piety — and when it was their turn to take it on, the three sisters didn't waver.
They worked as a unit. Their parents moved into Jocelyn's home, which she'd purposefully purchased with an included small bungalow in her backyard. Joy and Jo lived within a five-mile radius, helping to take them to appointments or to run errands. Jo, a geriatric social worker, used her network of connections to help guide her parents' care, putting her dad into an adult day care at her job when his Alzheimer's began to progress. She'd drop in during her lunch to check on him — "helicopter children, instead of helicopter parents," Joy Guihama joked. When the pandemic hit and Joy was laid off, she put off the job search for a year so she could help care for her dad in the final months before his death in April 2021. He lived to be 89.
Today, the three sisters are still the main points of care for their 92-year-old mother, Hermina Jarillo Guihama, who still lives with Jocelyn. They are like many Asian-American and Pacific Islander (AAPI) women who are the caregiving fulcrums of their families. AAPI communities are the most likely to be living intergenerationally and taking on care for elders. Women do the majority of it, even for the parents of their partners. According to a 2014 national survey by AARP, 42 percent of AAPI people reported helping care for their elders, compared with 22 percent of the general population. A 2018 Pew study found that 29 percent of AAPI people lived in multigenerational households, compared with 27 percent of Latinx people, 26 percent of Black families and 16 percent of White families.
AAPI Heritage Month: Our legacies, our experiences, our future
Care also factors into the calculation around the gender pay gap for AAPI women. Southeast Asian, Pacific Islander and Native Hawaiian women, the groups that face the largest pay gap, are also among those most likely to live in multigenerational households taking on elder care, child care or both.
It's a cultural norm that, in the United States, is coming up against a system that provides very little support for professional caregivers and even less for unpaid family caregivers.
"There's no systemic support system for people who need this kind of care — elder care — and we're just able to bandage something together," Jocelyn Guihama said. "We kind of know how to fill in the gaps with each other. I just don't even know how anybody else in this situation could possibly do it."
There are an estimated 22 to 26 million family caregivers in the United States, about 60 percent of them women, and about half of them are also employed. But very few employers offer paid caregiver leave — only 2 to 3 percent of workers have been able to tap into it. One comprehensive study on caregiving from 2020 found that employment falls 3 percent among women who are caregivers (but not at all among men) and women are also nearly 7 percent more likely to retire to take on elder care. That's also partially because the cost of elder care is exorbitant: The median yearly cost of an in-home home health aide in 2020 was $55,000; a private room at a nursing home costs about $106,000 annually. Very few of those resources are culturally competent.
For AAPI women it's a situation that is markedly different from many Asian nations where care supports are built in, either culturally or through government intervention. In Taiwan, foreign workers are brought in to help care for the elderly, and an expanded long-term care national plan is now in its sixth year. In India, most middle-class families have a nanny, maid or cook, though many of those workers are mistreated and paid poorly. In the Guihamas' native Philippines, entire families take on caregiving as a cultural norm, working together to care for their elders in close-knit communities.
For Jocelyn, the financial pressure of purchasing a larger house so her parents could move in was significant, so both Joy and Jo helped her with the down payment. At the time, Jocelyn also had young children, and her daughter wanted to go to private school. Joy helped pay for the tuition. When Joy didn't return to work right away during the pandemic, she burned through money she had saved to put her dad in an elder care program if they ever found one that was appropriate for him. They never did.
His memory loss had led him to revert back to speaking only Hiligaynon, a language spoken in the Visayas region of the Philippines, and there was no in-language support at elder care facilities, Jo said, even in the Los Angeles area — the metropolitan area with the highest Filipino concentration in the country.
It's the unique conundrum facing AAPI women who are family caregivers: Other communities, like the Latinx and Black communities, have similar approaches to caregiving but also have more options for private care. About 25 percent of home health aides are Latinx and 33 percent are Black, compared with 7 percent who are AAPI. Family AAPI caregivers have to cobble it together as the Guihama sisters have.
For many, there is beauty and honor in taking on that care. Jocelyn's kids got to grow up with their grandfather, or Lolo, and grandmother, their Lola. Even when his memory faltered, Mario Jerecia Guihama never forgot his grandchildren's names. It was the kind of life their family had always known — the three sisters had grown up with their maternal grandparents, too. 
"I am filled with gratitude that we are actually blessed to have our parents as long as we did and that the three of us have been able to work pretty collaboratively on how we want to care for our parents in the best way that makes them feel good," Joy said.
Ai-jen Poo, the president of the National Domestic Workers Alliance, which represents workers in the caregiving economy, said aging in Asian cultures is seen as an honor — "people wait their whole lives to become an elder" — and that has likely translated into why so many AAPI women are also professional caregivers in the United States.
"For a lot of AAPI women I've spoken to, they really see it as a particular calling to support and care for older people in this country, which actually doesn't value aging and elders in the same way culturally," said Poo, who is also the director of Caring Across Generations, a campaign working to transform elder care.
But for many that has meant piecing together care while also working, particularly for immigrants, "because there's never been an option not to work," Poo said.
"If we can figure out how to resource the kinds of community-based and family-neighbor informal networks, if we can figure out how to build an infrastructure that supports them, it will be so powerful," Poo said.
Without it, the sisters' generation may be among the last to engrain family caregiving as an essential, expected part of family life for AAPI women in the United States. Jocelyn Guihama said she doesn't want to make that assumption for her own kids.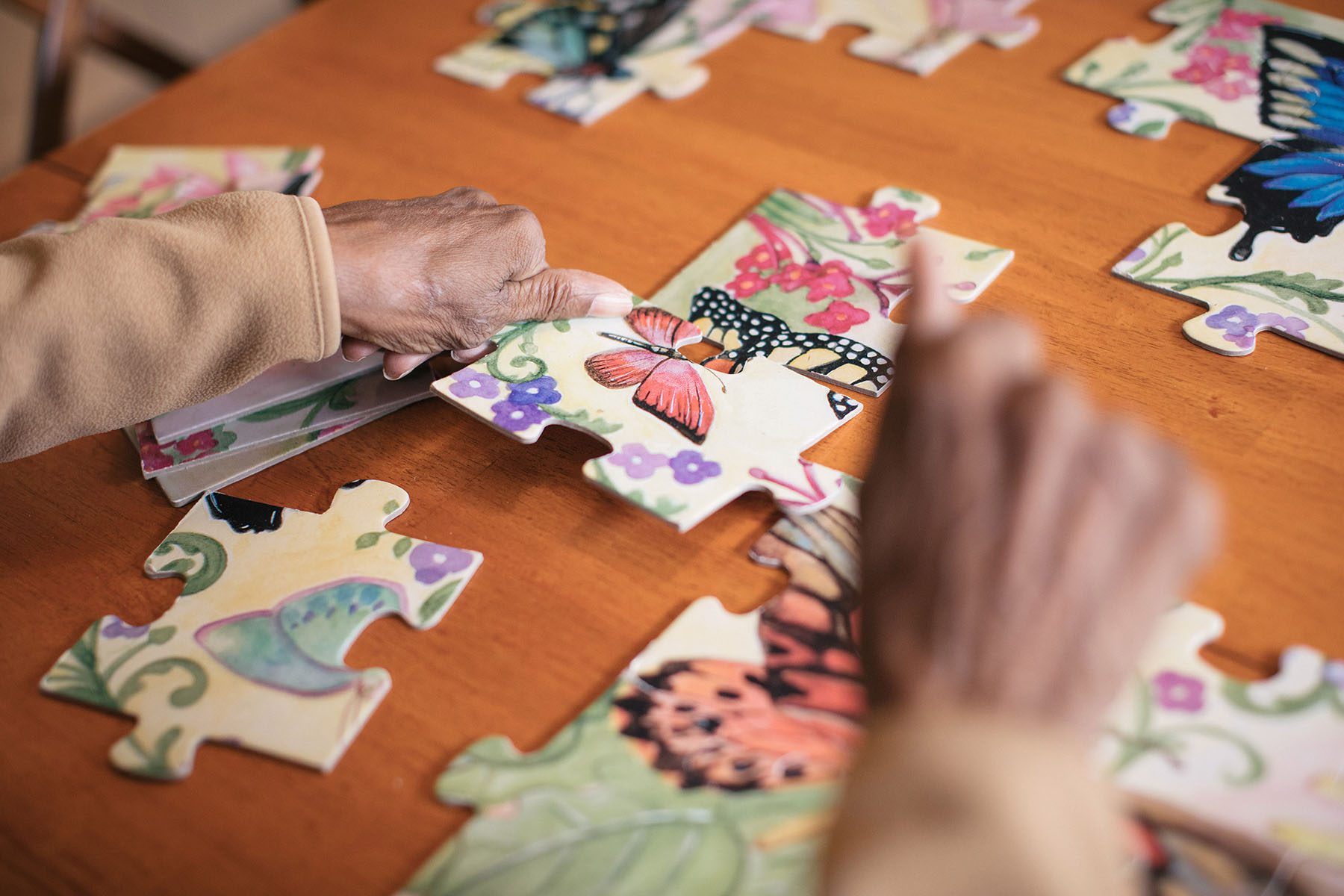 Jannette Diep, the executive director of Boat People SOS – Houston, an organization that offers legal and social support to Vietnamese communities in the diaspora, said it's taken time for the stigma around getting institutional support for caregiving to begin to dissipate. In Vietnamese culture, "no one questions" that children will care for elderly parents, and for many it's considered shameful for children to outsource any care, she said.
But as more generations live in the United States, those beliefs are changing, Diep said.
"Now family members are trying to figure out, 'Does it look bad on you if you reach out to a place where you can place them, that will take care of them 24/7? Does it look bad on you to even consider something like that?'" Diep said. "That's where we're at with the second, third generation trying to figure out …'Are people going to understand why we're doing this?'"
For those generations that have lived most of their lives in the United States or were born here, the shift has often already happened.
"They know now that their children will not take care of them. They have a plan for retirement, for a home," Diep said. "They have already been thinking and planning that. They don't expect it now."
It's the experience Rina Vaishnav Rhyne wrestled with seven years ago when, at 36, she started taking on the care of her father, who had Alzheimer's. Her parents had emigrated from India, and Rhyne was born in the States. She grew up knowing she'd take care of her parents when they aged, and it was work she wanted to do. When a psychiatrist suggested she put her father in a memory care facility, she replied, "Oh, my people don't do that," Rhyne wrote in 2021.
But she also had a 6-year-old at the time, and she was taking on the caregiving much earlier in her life than she expected to. She'd go to work and worry about her dad all day. Would he turn on the stove and forget he did? Would he wander away?
One time, he did. He was gone for an hour before Rhyne realized it and started to drive frantically around her neighborhood in search of him. A stranger had found him and walked him to a nearby assisted living facility. She took it as a sign.
Already Rhyne had considered leaving her job, but thought her father, who had sacrificed so much so she could have the opportunities of an education and a career, wouldn't want that. Getting assistance with his care was the most viable — and safest — option.
The guilt was the most difficult piece.
"There was a lot of, 'What does everyone else think about what you're doing?'" Rhyne told The 19th. "I'd be lying if I said, even this many years later, laying in bed at night thinking about that, I don't think about that time and, 'Could I have kept him at home?' I wish I could have."
Rhyne's father died in 2018 after a year at the memory care facility. She has already told her daughter that if she has to put her in assisted living when she's older, it's OK.
"I definitely made a conscious effort to not [apply that pressure] with my child," she said.
Creating pathways for families to have more of those types of open conversations around caregiving — the challenges and the finances of it — has been part of Daphne Kwok's mission at AARP. She is the vice president of Asian American & Pacific Islander audience strategy at AARP's office of diversity, equity & inclusion and formerly served as chair of President Barack Obama's Advisory Commission on Asian Americans & Pacific Islanders. Kwok, who is Chinese American, is also caring for her 97-year-old father and 89-year-old mother.
Kwok said that many topics around end of life and finances are taboo, making it difficult to have frank discussions. Many caregivers also don't call themselves caregivers, she said, because so much of that work is expected. The challenge of being a family caregiver is invisible.
"How do you plan or how do you even know if your loved one has enough in the bank if you can't talk about money or the need to save?" Kwok said. "Part of the work I have been doing at AARP is getting people to realize they are caregivers in order for them to know where to go to access resources for caregivers."
But options are very limited for culturally competent care that is in a non-English language, respectful of cultural norms and serves culturally appropriate food.
Amina Sen-Matthews, the director of health and mental health programs at the Cambodian Family Community Center in Santa Ana, California, a community aid organization, said there is only one Cambodian doctor in the region they refer their members to and no Cambodian elder care centers at all.
Instead, the Cambodian Center ends up stepping in for elders who don't have family nearby and need help with translation or even going to appointments.
"We become their children — our case managers become their children," Sen-Matthews said. Most of their community members who are caregivers are women, and some are doing it for both their children and their parents. It has become so untenable that some parents have moved back to Cambodia, where they have more social and familial support, she said.
May Thach, who is Khmer Krom, an Indigenous people from Vietnam, grew up as one of five children to a single mother in Florida who also cared for her own mother. So when Thach's mother started developing severe asthma and symptoms of long COVID-19 in 2021, Thach started considering how she'd take on her care.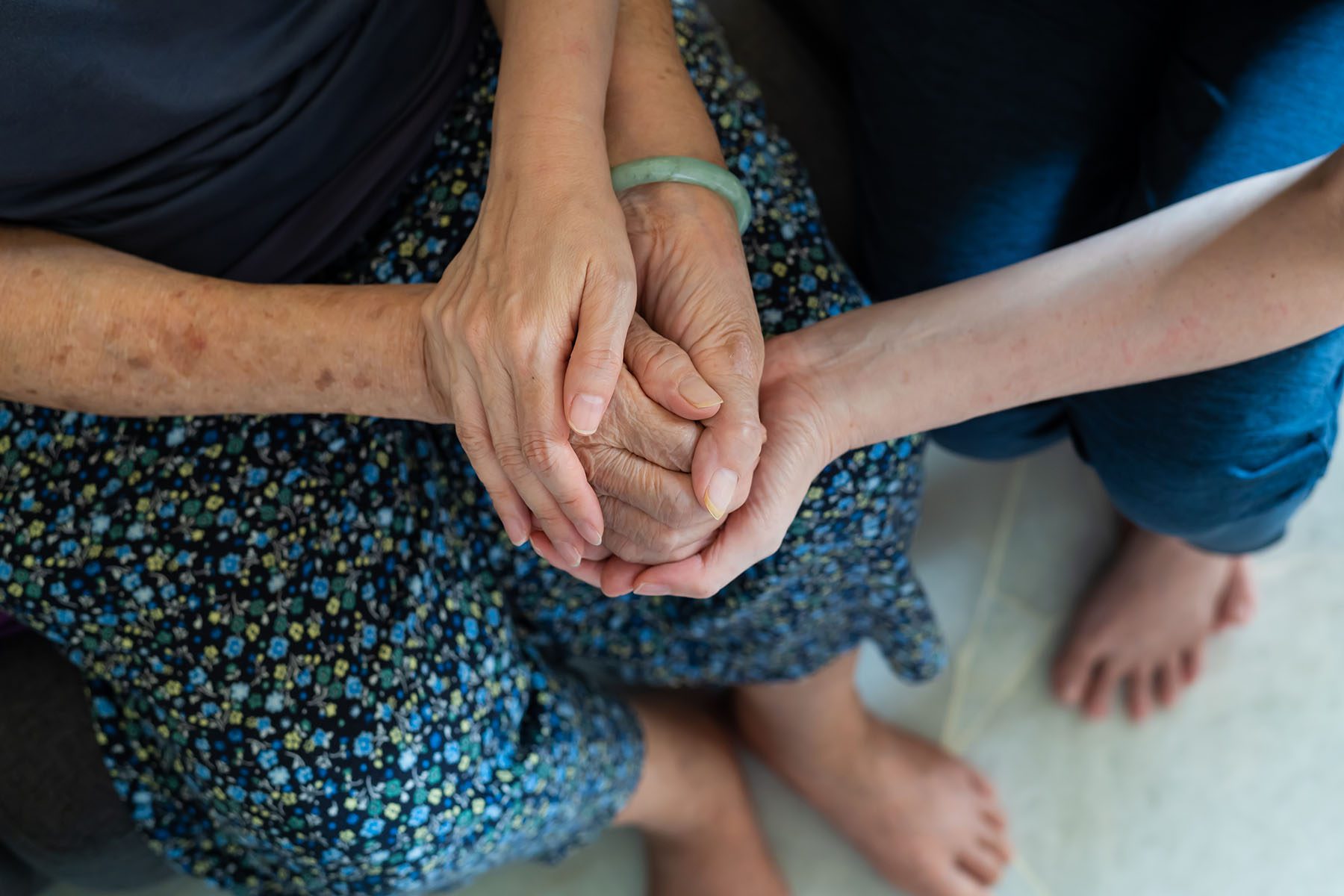 She moved her mom in with her from Mississippi to St. Petersburg, Florida, and has been in charge of her care — translating, taking her to appointments, liaising with doctors — since the summer of 2021.
In that time, Thach has learned a lot about the health care system and the options available for translation for her mother through the Affordable Care Act, for instance, but even when those options are there, they are often insufficient. Her mom, who does speak some English but is limited on medical terminology, worries the translators aren't accurately relaying information. And so Thach has to step in.
For Thach, who is 31, that has at times brought stress and some financial strife — her mom isn't working.
"There are times where it's very stressful and I can't believe it's another bill. It is a strain and even as much as it's something you want to do, which I do, it still is hard as well having to provide for all these extra things," Thach said. "Being a generation 1.5, nobody really taught us finances, how to budget."
When it gets very hard, she often comes back to the feeling of gratefulness she has that she can even take this on for her mother. She thinks about how her mom managed caring for her and her four siblings on her own in a new country. But Thach hopes she will be able to plan enough financially so if she does have children, they won't have to worry about that piece of her care.
"As long as I at least have some financial egg, that's something I can fall on and use," Thach said. "For my mom, I knew there was no way she had an egg that I'm building now. In a way, we are her nest egg, even if she never intentionally planned for it."