This article is developing. Check back for updates.
Sen. Dianne Feinstein of California, the longest-serving woman in the U.S. Senate, died Thursday at age 90 after more than 30 years in Congress and a groundbreaking career in politics. Punchbowl News was first to report her death.
"Sadly, Senator Feinstein passed away last night at her home in Washington, D.C.," her chief of staff, James Sauls, said in a statement Friday. "Her passing is a great loss for so many, from those who loved and cared for her to the people of California that she dedicated her life to serving."
Feinstein, a Democrat, achieved several firsts and broke barriers throughout her career of more than a half-century in California and national politics. She was first elected to the San Francisco Board of Supervisors in 1969 and became the first woman to lead the board in 1978.
Feinstein then became the city's first woman mayor following the 1978 dual assassinations of Mayor George Moscone and City Supervisor Harvey Milk, a prominent LGBTQ+ politician and advocate, by rival politician Dan White.
Feinstein herself discovered their bodies after seeing White fleeing Milk's office. She was the one to announce their deaths in a news conference and was appointed to the mayor's office afterward.
After over a decade leading San Francisco and an unsuccessful 1990 run for governor, Feinstein ran in and won a special election to the U.S. Senate in 1992. Feinstein and former Sen. Barbara Boxer became California's first woman senators that year, dubbed "The Year of the Woman" for the number of women elected to offices around the country.
In a statement, President Joe Biden said Feinstein was "tough, sharp, always prepared, and never pulled a punch, but she was also a kind and loyal friend, and that's what Jill and I miss the most."
"In San Francisco, she showed enormous poise and courage in the wake of tragedy, and became a powerful voice for American values," he said. "Serving in the Senate together for more than 15 years, I had a front-row seat to what Dianne was able to accomplish. It's why I recruited her to serve on the Senate Judiciary Committee when I was Chairman — I knew what she was made of and I wanted her on our team."
Vice President Kamala Harris, like Feinstein, rose to power through San Francisco politics. When Harris joined the U.S. Senate in 2017, she served on both the Senate Intelligence and Judiciary Committees with Feinstein. In a statement, Harris called her "one of the greatest public servants that California and our nation has ever known."
"For years, I witnessed Senator Feinstein's leadership, when the cameras were on and when they were off," Harris said. "In 2008, when I was re-elected District Attorney of San Francisco, it was Senator Feinstein who swore me in. As a United States Senator, it was my honor to serve the people of California alongside Senator Feinstein."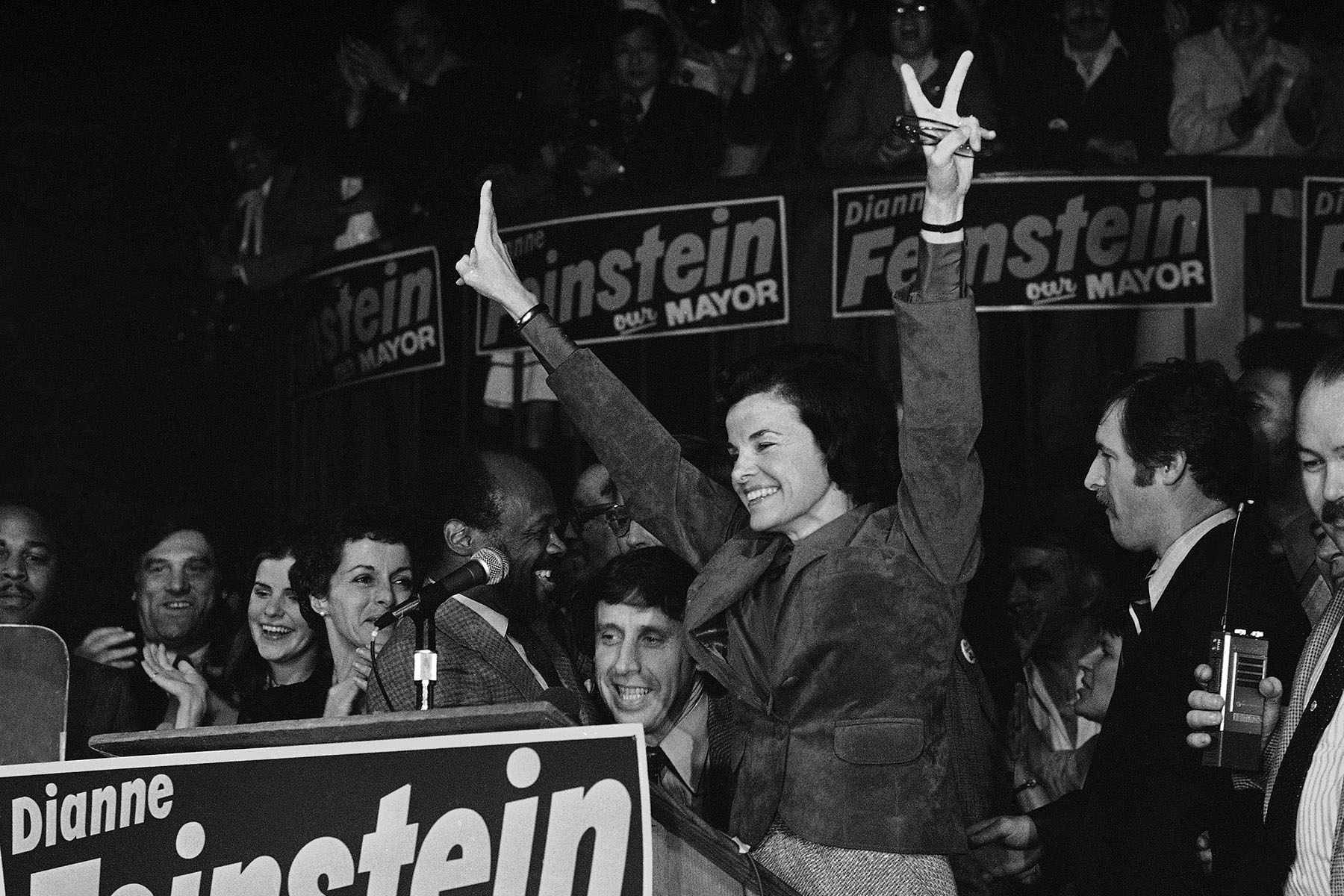 Feinstein held several leadership roles in the Senate and was the first woman to lead the Senate Rules Committee, the Senate Committee on Intelligence, and was the first woman to serve on the Senate Judiciary Committee.
Feinstein was a lifelong advocate for gun control laws. She tried to ban handguns in San Francisco, leading to an attempt to recall her as mayor, and then spearheaded the passage of the 1994 assault weapons ban through Congress.
"For a long time, between 1994 and the tragedy in Newtown in 2012, Dianne was often a lonely but unwavering voice on the issue of gun violence," Democratic Sen. Chris Murphy of Connecticut said in a Friday statement. "The modern anti-gun violence movement — now more powerful than the gun lobby — simply would not exist without Dianne's moral leadership."
When Feinstein took over the Intelligence Committee in 2009, she launched an ambitious investigation of the CIA's torture programs under the Bush administration. Her relentless pursuit to reveal the truth about the CIA's highly secretive activities put her directly at odds with the Obama administration and the United States' sprawling intelligence and national security apparatus.
One of her former staffers, Michael Schiffer, told The New Yorker in 2015 that Feinstein maintained a deep-rooted faith that leaders, fundamentally, do the right thing and act in the public interest.
"When that faith is shaken, she is really determined to do something about it," he said. "It was that faith that caused her to be so enraged about torture."
Feinstein was known as a staunch liberal but also a pragmatist. She worked up until the day of her death; her last recorded vote in the Senate was Thursday morning on a continuing resolution to keep the government open and avert a shutdown.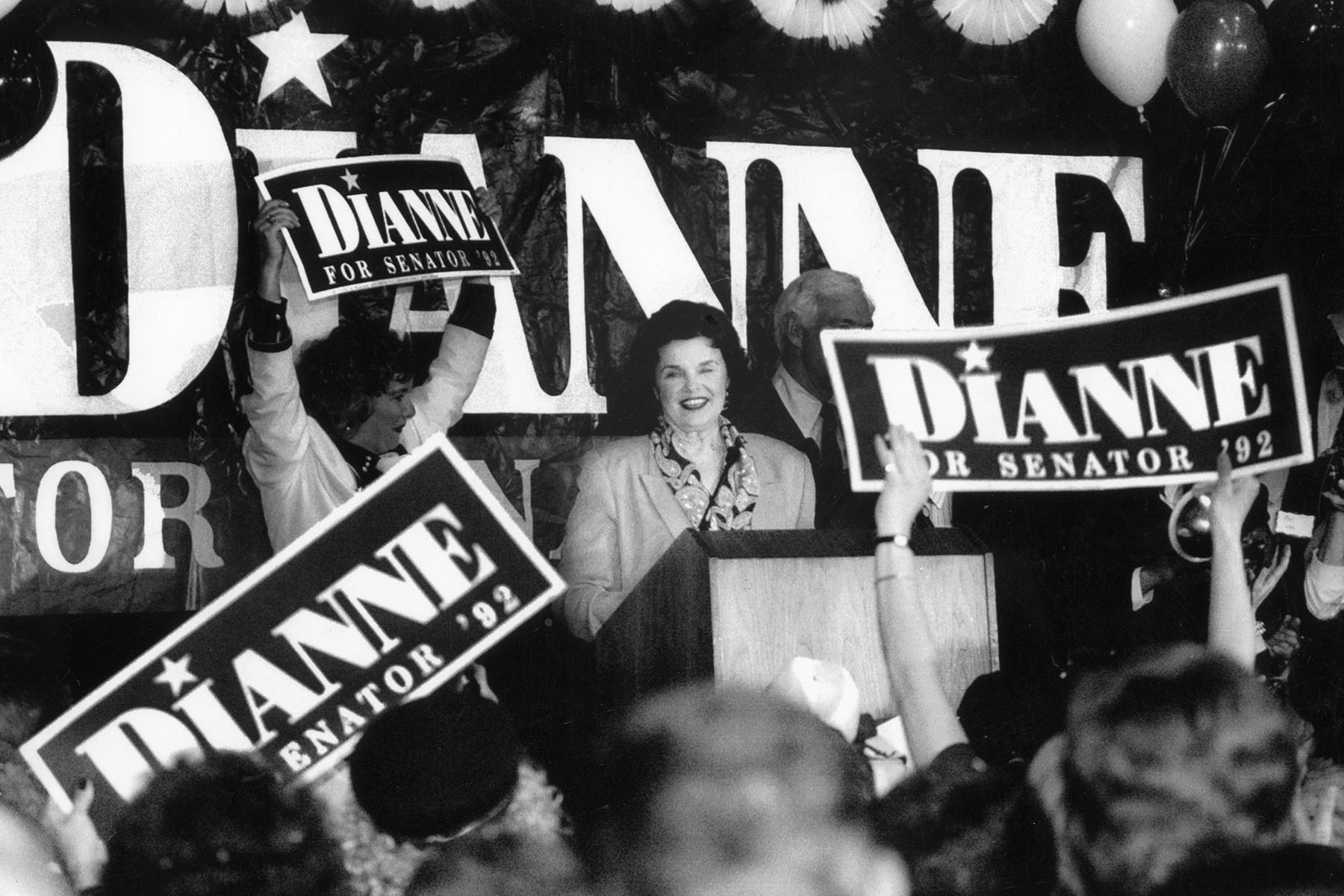 Republican Sen. Thom Tillis of North Carolina called Feinstein "one of the most effective legislators in recent memory because of her willingness to work across the aisle in good faith in order to solve complex problems."
In recent years, Feinstein faced increasing scrutiny over her fitness to serve after a number of reports of staffers and those around her describing declining cognitive ability and mental acuity. Feinstein was absent from the U.S. Senate for several months this year while recovering from a bout of shingles, complicating Senate Democrats' slim one-seat margin in the chamber.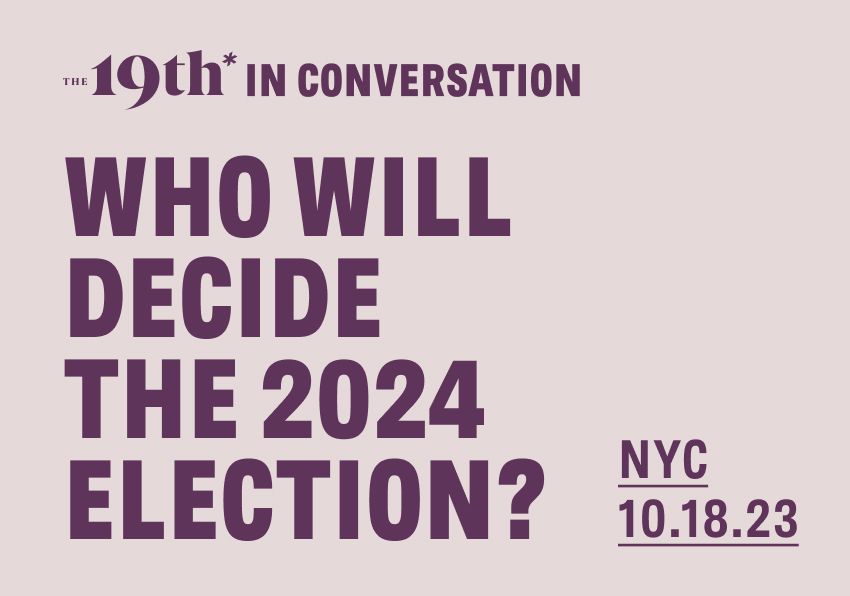 Originally aired on Oct. 18, 2023
One year out from the 2024 presidential election, The 19th visited the Diane von Furstenberg Studios in New York City for a bold and urgent event on civic engagement and voting rights. 
Feinstein announced in February that she wouldn't seek reelection when her current term ends after 2024, creating a crowded and expensive primary race for her seat. Gov. Gavin Newsom will appoint someone to fill her seat until the 2024 election; he had previously pledged to appoint a Black woman to the seat in the event of Feinstein's resignation but recently indicated he would not appoint any of the current candidates running.
The candidates running to succeed her are Rep. Barbara Lee, a longtime progressive member of Congress from the East Bay Area; Rep. Adam Schiff, who rose to prominence for his investigations of former President Donald Trump; and Rep. Katie Porter, an Orange County progressive first elected to Congress in 2018 known as a dogged questioner of corporate executives.