This week in #2024Watch came what felt like a seismic development: Reps. Katie Porter and Barbara Lee both signaled their intentions to run for the Senate seat currently held by fellow Democrat Dianne Feinstein — whether she decides to run again or not.
The race is sure to be one of the most expensive and most watched in the country. With at least two formidable and distinct women candidates entering the race, the contest again thrusts gender onto the national stage in a state with a trailblazing legacy.
We're still nearly two years from Election Day, but already there are many factors to consider: who else might get into the race, who will line up behind which candidates, what Feinstein will ultimately do, and how voters take into account gender and race alongside their political priorities or campaign pitches.
The role of gender in politics looms large over the Golden State. At the end of 2022, another trailblazing Californian, Nancy Pelosi, stepped down as the first woman speaker of the House. Kamala Harris, sitting vice president who also presides over the Senate, is a native of Oakland. California's congressional delegation — the country's largest at 52 — boasts 19 women.  
As the race for the state's next senator shapes up, I wanted to start talking to other women who are watching the developments.
"In California, more than anywhere, because there's more of a history, this has been normalized, this level of representation for women, and increasing attentiveness to racial and ethnic diversity," said Kelly Dittmar, director of research at the Center for American Women and Politics at Rutgers University. "We'll be talking about both of those axes of identity and representation in this campaign."
---
At 89, Dianne Feinstein is now the longest-serving woman in Congress and the body's oldest member.
She became California's first woman senator in 1992, "The Year of the Woman" in Congress, with Anita Hill's 1991 testimony during the confirmation hearings for Justice Clarence Thomas serving as the catalyst for the record number of women elected to the House and Senate. Also elected that year from California was Barbara Boxer. During their joint tenure, she and Feinstein were the only pair of women senators representing a state.
Boxer retired in 2017, and was replaced by Harris, who became only the second Black woman senator. When Harris was elevated to the vice presidency, her departure from the Senate left no Black women serving in the upper chamber. Then, Black women lobbied Gov. Gavin Newsom to appoint a Black woman, including Lee or Rep. Karen Bass, to succeed her; he ultimately decided to diversify the Senate by choosing Alex Padilla as the state's first Latino senator. In November, Bass was elected Los Angeles' first woman mayor.
Questions about Feinstein's age and fitness to serve have dogged her in recent years — and with them who might succeed her. 
---
On Tuesday, Porter announced her plans to run, and the following day, Lee's office confirmed that she also intends to enter the race, though an official announcement hasn't happened yet. Rep. Adam Schiff is also rumored to be interested in running but has not officially declared. Rep. Ro Khanna, who has also expressed interest in the seat, said Friday that he is factoring Lee into his decision. Khanna, who is Indian American, tweeted that "it matters that we have an African American woman in the Senate."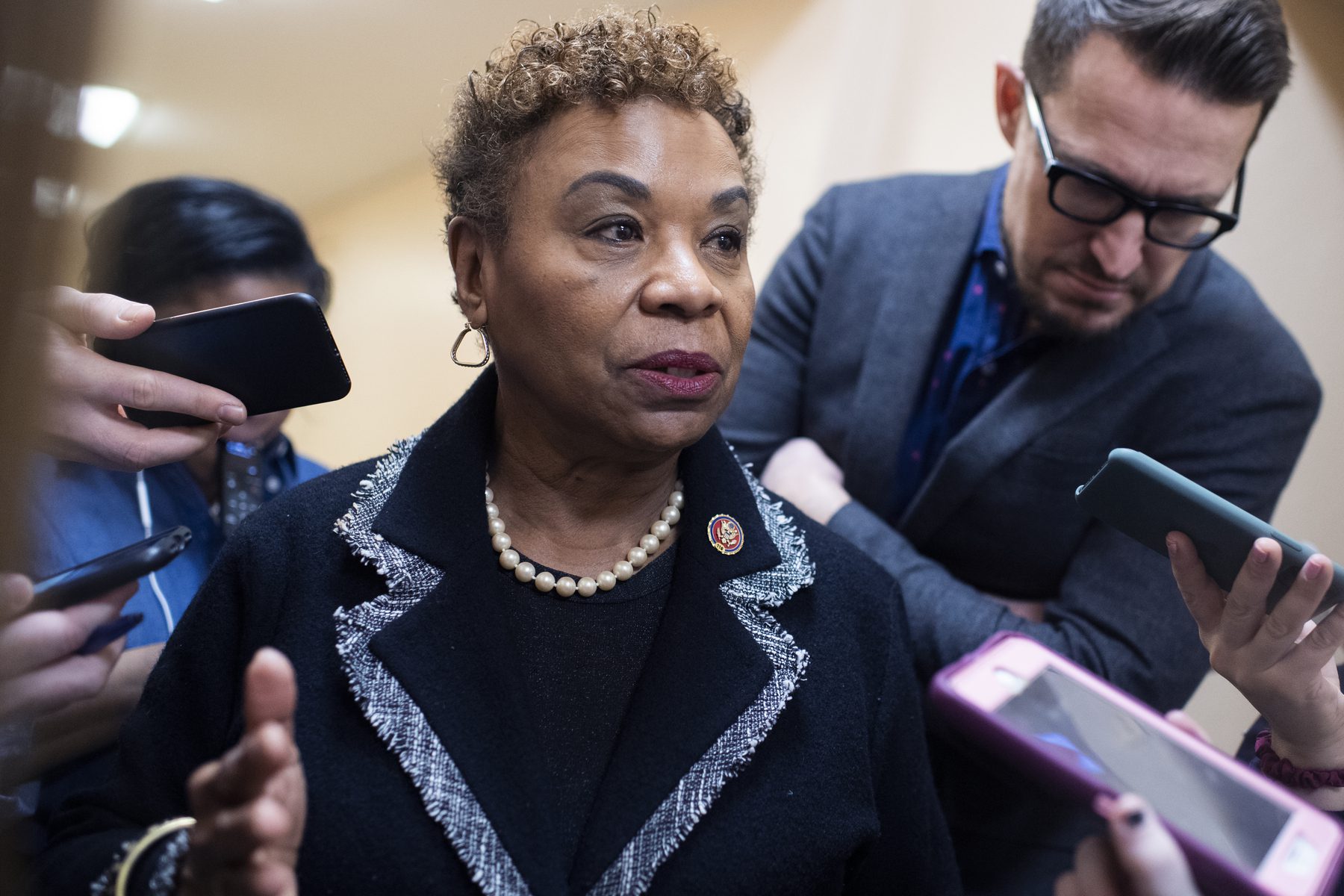 California has already been a proving ground for electing a Black woman to the Senate with Harris' 2016 victory, and Lee's considerable political résumé makes her a front-runner. Lee is well-positioned to restore a Black woman to the chamber — the absence of which is a "glaring omission," said Glynda Carr, president of Higher Heights, which works to elect Black women across the country.
"As we look at the next two Senate cycles, we immediately have an opportunity to rally around a Black woman," Carr said. "Black women have been excited about Barbara Lee's leadership over the years. She has a national profile, national relationships, has relationships in the House and the Senate."
Lee's foray into politics began with Shirley Chisholm's historic run for president in 1972. She volunteered for Chisholm's campaign as a college student and young mother of two sons. In 2020, she co-chaired Harris' presidential campaign. Reelected in November to her 13th term after running virtually unopposed, Lee, 76, is the highest-ranking Black woman in Democratic leadership and former chair of the Congressional Black Caucus.
Porter was among the record number of women swept into Congress in 2018, the modern-era version of "The Year of the Woman." A 49-year-old single mother of three, she has built a reputation as no-nonsense, with a part-wonk, part-mom approach to her work in Congress, taking on institutions on behalf of working families in a plainspoken manner sometimes accompanied by a whiteboard. Her style is not unlike that of Sen. Elizabeth Warren, her former college professor and the namesake of her daughter Betsy. On Thursday, Warren endorsed Porter's Senate bid.
Porter is "trying to leverage the popularity she has developed through her time in Congress," said Dittmar, adding that early entry into the race could help make up for her lack of political seniority compared with her potential rivals.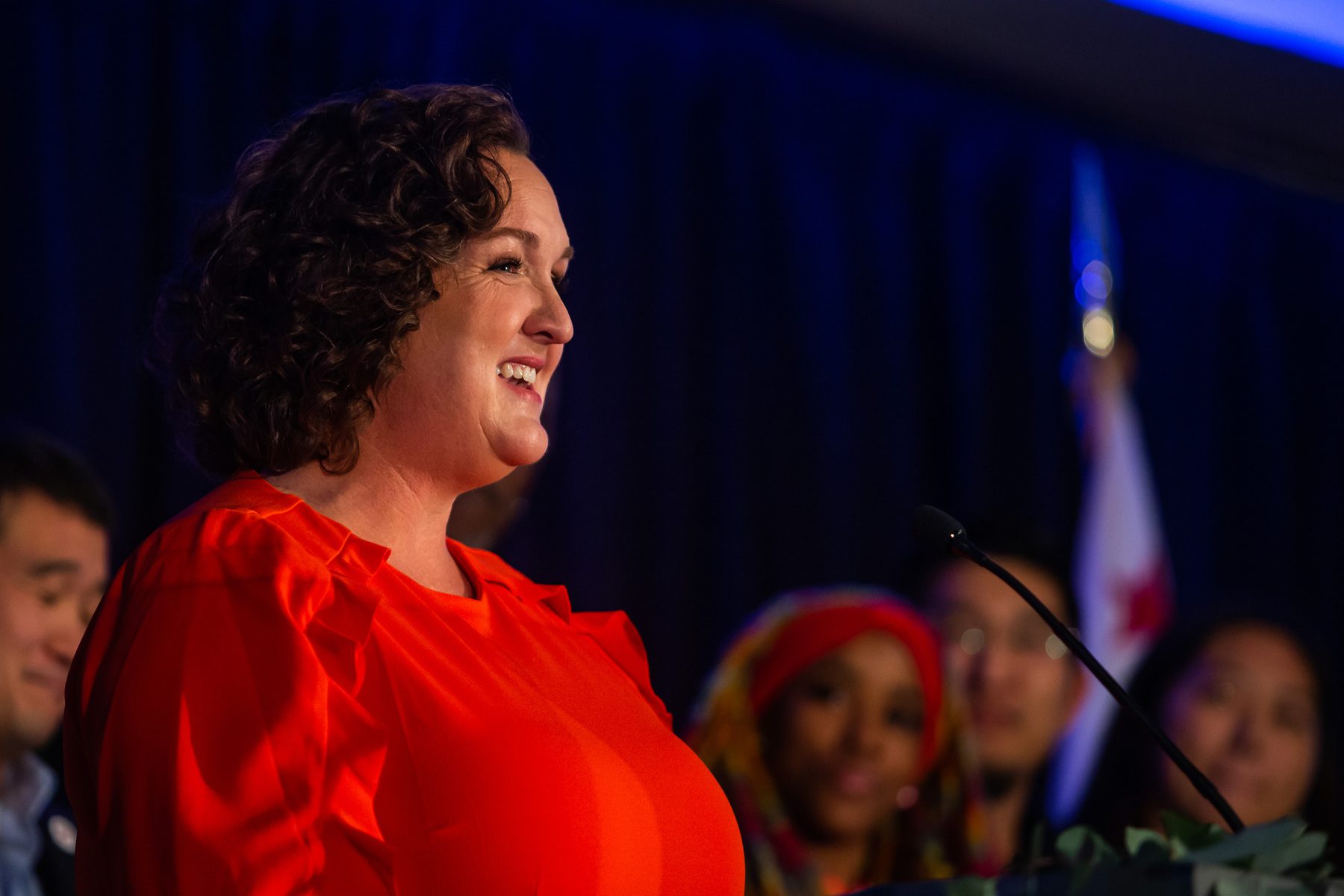 "She's been vocal, she's been publicized for her criticisms of those in corporate America, she's developed quite a following," Dittmar said. "She is younger, she has young kids and she comes generationally from a different perspective. She's a 'surrogate representative' for other moms who aren't necessarily in her district, but who look to her to speak on these issues, who's going to be vocal about the needs of young kids and single moms."
---
There are still plenty of unknowns: Will Lee's age become a factor? Does Pelosi or Harris put a thumb on the scale? In a nationalized contest, do Black women across the country rally around Lee? Could a White man clutch victory from a woman candidate? Does California continue to lead the way on diversity? Will gender play a role in which outside groups line up behind a candidate — or which ones stay on the sidelines?
California is a huge state where Republicans have not recently been competitive statewide and candidates need massive amounts of money to be on TV and reach voters. It's a much different challenge for a candidate than running for a House seat — and I'll be watching how the candidates tackle it.
While this won't be the only race we're focused on over the next 662 days, it's certainly one of the biggest and a window into our politics and democracy in this moment. Representation does matter, and this contest will be another opportunity to see how, for voters and for policy.