We're answering the "how" and "why" of abortion and politics news. Subscribe to our daily newsletter.
A prominent group pushing for some of the most drastic restrictions on abortion, Students for Life Action, polled the crowd at its annual summit in January about who they'd like to see as the next president. Florida Gov. Ron DeSantis trounced every other Republican in the presumptive 2024 presidential primary field. 
Next week, as Florida lawmakers kick off their legislative session, the group plans to rally at the steps of the Tallahassee capitol to push DeSantis to deliver some of the most stringent abortion restrictions in the nation — cementing the support of their onlooking activists.
DeSantis, the most prominent sitting governor expected to mount a presidential campaign in 2024, is facing pressure from conservatives and anti-abortion groups to scrap his state's 15-week abortion ban and restrict the procedure from as early as six weeks of pregnancy. As he attracts the national spotlight with a book tour and speaking engagements across the country, DeSantis may use the power of his office to gratify Republicans' evangelical base with an anti-abortion victory, even over the preferences of the more moderate electorate that delivered his reelection last fall.
Abortion rights advocates and Florida Democrats acknowledged that they have limited power to block the Sunshine State's Republican trifecta from pursuing further restrictions — even if polling shows them to be unpopular among most Floridians. 
"If the governor is determined that he wants an abortion ban that is far more restrictive than what we have now, that's what people will get," Florida House Minority Leader Fentrice Driskell, a Democrat, said in an interview. "Everyone here is anticipating that he's going to run for president in 2024. His playbook has been to just continue to ratchet up public attention, ratchet up the pressure, and any further restrictions certainly will do that."
DeSantis has said little about what he wants Florida's abortion laws to look like and rarely surfaces the topic. (His new book, out this week, makes three passing mentions of abortion. One is a reference to former President Donald Trump's past support of "liberal abortion laws.") But, prompted by reporters during a news conference last month, DeSantis said he would sign an abortion ban outlawing the procedure once cardiac activity is detected — around the sixth week of pregnancy, often before people realize they are pregnant — if such a bill got to his desk.
"We're for pro-life," DeSantis said. "I've urged the legislature to work, to produce good stuff, and we will sign."
A spokesperson for DeSantis did not respond to a request for comment.
DeSantis and state lawmakers pushing for more strict abortion restrictions will have to contend with the top Republican in the state's upper chamber, Senate President Kathleen Passidomo. Passidomo said she would support a 12-week ban as long as there were exceptions for victims of rape and incest but has also argued that Florida lawmakers should await a decision from the state's high court on a challenge to the current 15-week ban. That decision isn't expected until after Florida lawmakers wrap up their legislative session.
Observers, however, say that Passidomo is unlikely to be able to stop efforts to pass new abortion restrictions, particularly if DeSantis throws the weight of his office behind a particular piece of legislation. She has signaled willingness to engage on proposals that include exceptions for rape and incest, which Florida's current law does not include. Passidomo was part of a group of lawmakers who unsuccessfully sought to include those exceptions into the law last year.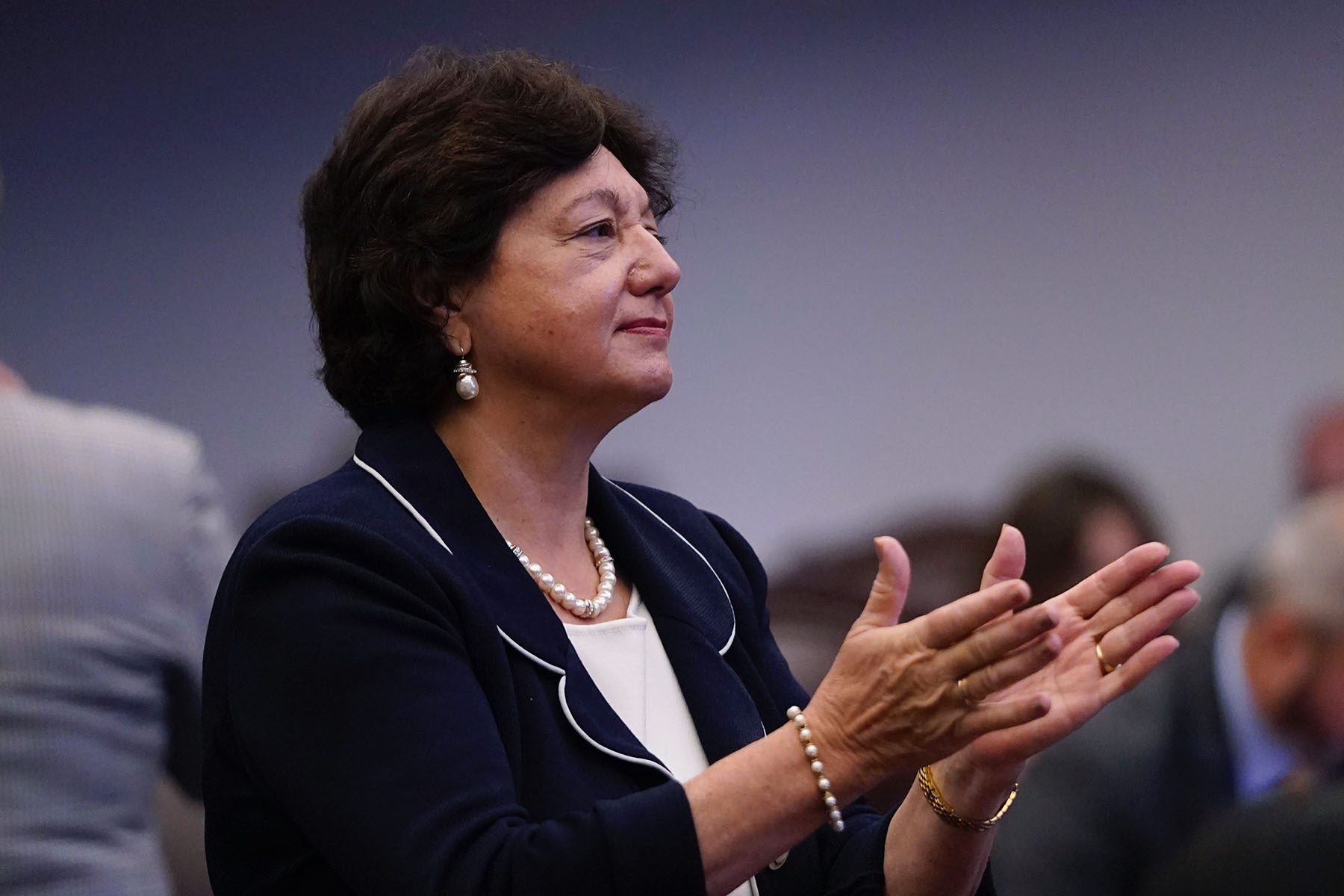 "It's going to be difficult for her," said Laura Goodhue, the executive director of the Florida Alliance of Planned Parenthood Affiliates. "She has a history of looking at these issues and how they impact young women in particular. So I'm hoping that she will hear the appeal of many constituents — Democrats, independents and Republicans — who do not want to see abortion bans in Florida."
Passidomo, through an aide, declined a request for comment for this story.
Anti-abortion activists on the ground say that despite DeSantis' few words, there is significant pressure and support among Republicans to deliver a stricter abortion ban than the one in place.
"I think that it's very likely that the 'heartbeat bill' will pass this session, based on conversations with people in all three branches. In order to get this passed the Senate, there's probably going to need to be exceptions" for rape and incest, said John Stemberger, the president of the Florida Family Policy Council, the state's largest anti-abortion group.
"I think that with the governor on this issue, you may see more action than you see words. We're quite fine with that," Stemberger said.
Other advocates say they will continue to push to make sure the issue remains in the spotlight before DeSantis and Florida lawmakers.
DeSantis "has not led on this issue like he has on other issues. He's just taking more of a passive role saying, 'Well, if our legislature gives me.' We need to make sure that the legislature sends something to his desk," Kristan Hawkins, the president of Students for Life Action, said ahead of the group's March 7 rally outside Florida's capitol. The group opposes abortions from the moment of conception. Only 7 percent of Americans and 14 percent of Republicans believe abortions should be illegal in all cases, according to a recent survey from the Public Religion Research Institute.  
Hawkins said DeSantis stands to gain from passing a more restrictive abortion law in Florida as he explores his national political future. "I would think that helps him be seen as a leader in the movement. You know, when he eventually announces his candidacy, that's a missed leadership opportunity for him if he doesn't," she said. 
While DeSantis is the most prominent 2024 Republican presidential hopeful leading a state where most abortions remain legal, he's not the only one. Virginia Gov. Glenn Youngkin this year sought unsuccessfully to push a 15-week abortion ban through the state's divided legislature.
Virginia Democrats promised to use their narrow majority in the Senate to block Youngkin's efforts, but they didn't need to: The governor could not successfully get the measure through the state's lower chamber, which his party controls.
Youngkin has argued that his successful 2021 gubernatorial campaign in a state that Joe Biden won by 10 points offers a roadmap for Republican victories nationwide. But he has much ground to cover to attract support from the GOP's primary base, for whom abortion remains a key issue.
In Florida, DeSantis faces an easier political calculus. "It doesn't matter what the Senate president wants. It doesn't matter what the speaker wants. Over the last four years that DeSantis has been governor, the legislature tends to acquiesce," Driskell said.
The Florida lawmaker added that she and her Democratic colleagues would mount a defense strategy that includes highlighting the impact of specific Republican abortion proposals on Floridians and forcing votes on exceptions that voters widely support. But ultimately, Driskell said, if DeSantis wants to sign a six-week abortion ban, he will.
"I've got to be realistic about the math. I don't have the votes in my caucus to stop this from happening," Driskell said.