We're answering the "how" and "why" of abortion news. Subscribe to our daily newsletter.
A federal court in Texas could this week block access to mifepristone, a major drug used for managing abortions. The ramifications of this decision — including blocking future distribution of the drug — would be felt across the country.
Mifepristone was approved in 2000 by the Food and Drug Administration. But a lawsuit filed in Texas this past November argues that the courts should revoke that approval. Legal experts have criticized the case's arguments, noting that there is no precedent for undoing federal approval for a drug that has been on the market for 23 years. But many anticipate the judge — the conservative Matthew J. Kacsmaryk, who was appointed by former President Donald Trump — to issue a ruling that would do just that. A decision in the case could come as early as this Friday.
Mifepristone is one of two medications used to induce a medication abortion, the most common method of terminating a pregnancy, as well as to manage miscarriages. People who get a medication abortion take mifepristone, followed 24 to 48 hours later by the second medication, misoprostol. Taken together, the combination is incredibly effective and safe to complete from home, which has contributed to its growing popularity.
The mifepristone-misoprostol regimen is also the most effective way for people to manage a miscarriage. But because of federal restrictions on which health care providers can prescribe mifepristone, many people who experience miscarriages already cannot receive that drug.
The immediate impact of the decision depends on the substance of the ruling. Any ruling would likely be appealed by the losing side, and the relevant appeals courts — the conservative U.S. Court of Appeals for the 5th Circuit and the Supreme Court — have a history of upholding abortion restrictions. Now, many abortion providers and advocates worry that Kacsmaryk will declare a nationwide injunction on mifepristone's FDA approval, a decision that could halt distribution of the drug across the country.
"There will be a lot of lawyering to figure out whether his injunction is proper, or whether the FDA has authority to nonetheless allow this drug despite the injunction," said David Cohen, a professor at Drexel University's Kline School of Law who has studied medication abortion law. "On the possibility that it is legally binding and mifepristone is removed, at least temporarily, it would be a real blow to abortion access."
A national injunction would impact access to medication abortion treatment in every state, including those where abortion rights are protected. But certain states would likely be hit harder than others, said Elizabeth Nash, who tracks state policy for the Guttmacher Institute, a think tank that studies reproductive health.
In particular, she singled out states such as Colorado, Pennsylvania and New Mexico, which have become critical access points for abortion access. Clinics in those states have seen particularly large numbers of out-of-state patients in the seven months since Roe v. Wade was overturned. All also have sizable shares of patients who are seeking medication as their preferred method of abortion and who receive that care through telemedicine — a method of care that is also easier for capacity-strapped clinics to provide.
If distribution of mifepristone is blocked, "we're going to see a real crunch in capacity," Nash said.
A potential ban on misoprostol wouldn't halt medication abortions altogether. In places where mifepristone is unavailable — the majority of countries, given the drug's relatively high price — many clinicians perform medication abortions using only misoprostol, a regimen that is also safe and effective, but, per most studies, has a slightly higher failure rate than the combination of mifepristone and misoprostol. One study published this week found that misoprostol alone had an 88 percent effectiveness rate among close to 1,000 Americans; mifepristone and misoprostol together are between 95 and 99 percent effective.
Abortion providers across the United States are preparing to shift to misoprostol-only abortions. But preparing large clinic networks — largely staffed by physicians who have provided the two-medication regimen for decades — will be a large and difficult undertaking, and may take some time to fully get off the ground.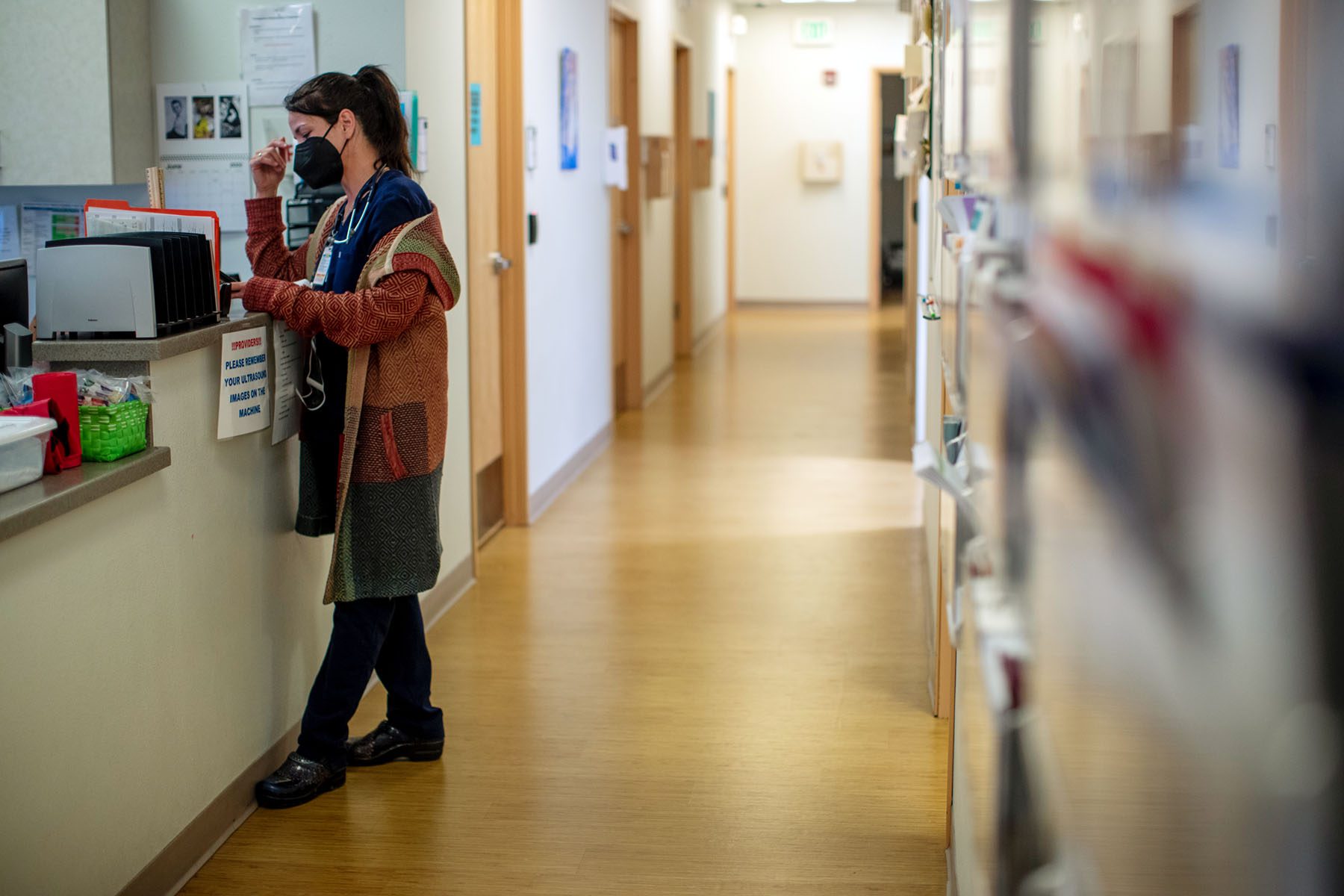 "There are misoprostol-only protocols that are well studied, and safe, and effective and will provide a path forward if this injunction goes into place," said Dr. Kristina Tocce, medical director for Planned Parenthood Rocky Mountains, which operates in Colorado, New Mexico and southern Nevada.
Still, she said, "any shift in clinical care is challenging in a large agency."
Some physicians aren't sure if they would immediately have to stop providing mifepristone, or if they would be permitted to dispense whatever remaining medication they have in stock, including to patients who may be sitting in their clinics when a decision comes.
And many health care providers aren't yet comfortable with the nuances of providing misoprostol-only abortions, said Ushma Upadhyay, an associate professor at the University of California San Francisco. She is part of a cohort of reproductive health experts putting together clinical guidelines for American doctors if they need to perform misoprostol-only abortions.
"This decision will impact people in every state," she said.
Misoprostol-only abortions also can have more intense side effects than a combination regimen, Upadhyay said, meaning some patients will have to decide if they want to take the pills in their home state, where it is outlawed, or if they want to take them before traveling home, navigating severe cramps and even vomiting while making an hours-long drive or flight.
And because misoprostol only has a higher failure rate, patients traveling out of state could face other risks. If they return home and learn the abortion has failed, multiple experts said, patients may not know where or how to find safe care in their home states, or may need to make another expensive trip across state lines.
An injunction would not affect providers' ability to offer surgical abortions, which can also terminate a pregnancy. But those can take more time to perform, can cost providers more to offer and demand more knowledge from health care providers — putting new strains on an abortion network already stretched thin by the fallout from overturning Roe. 
"It's really hard as a provider to know there's a medication that works better than other options and not be able to offer that because of politics," said Dr. Kristyn Brandi, an abortion provider in New Jersey and board chair for the advocacy group Physicians for Reproductive Health.
The confusion over changing options could potentially turn patients away. Research already shows that patients are often confused about what abortion options are legally available to them. Polling published last week from the Kaiser Family Foundation showed that about half already did not know if they could legally access mifepristone, including in states where abortion is legal.
This case could exacerbate that. Even if misoprostol-only abortions are available, multiple physicians said, reading about a nationwide injunction could convince patients that they are unable to access medication abortions. That confusion, Brandi said, is likely to grow if and as the case continues to navigate the federal court systems — leaving both patients and physicians unsure about what they can legally do.
"It's going to be chaos and chaos for quite a bit," she said.