We're telling the untold stories of women, women of color and LGBTQ+ people. Subscribe to our daily newsletter.
When Meg Cabot published "The Princess Diaries" in 2000, she did not anticipate that it would become an 11-book series, published in 38 countries with more than 5 million copies sold in the United States alone. She especially did not anticipate that Disney would adapt the books into movies or that hordes of young girls would look to Princess Mia, the book's protagonist, as an inspiration.
Cabot's books were part of a wave of expansion in young adult (YA) fiction, adding a layer of complexity to a genre that was traditionally dismissed as fodder for younger children. They took Mia through her teenage years and into adulthood – and readers followed.
"I've been so touched and really excited by the fact that these little girls in braces are now adult women who've grown up with the books," Cabot said. "They write to me all the time. I get invites to their weddings. They send me pictures of their kids. So many of them have become doctors, lawyers, teachers, nurses and librarians — they're going out there into the world and doing great things."
Now, eight years after the last Princess Diaries book, Cabot is again writing about the world through the lens of Princess Mia, showing her longtime readers how they might navigate adulthood, power and responsibility, all while lurching from one crisis to the next. Her latest book — "The Quarantine Princess Diaries: A Novel" — will be released Tuesday.
Cabot spoke with The 19th about the book and about the increasing ways YA fiction is being challenged even as the field grows.
This conversation has been edited for clarity and length.
Mariel Padilla: Tell me about your new book.
Meg Cabot: I actually started it the day Key West, Florida, where I live, was shut down. We have a female mayor, one of the few openly lesbian mayors in the country, and she took a hardnose line about what we were going to do in response to COVID. It was spring break season, just before St. Patrick's Day, and the mayor wanted to avoid huge crowds. I was actually in a bar when it was announced, and I saw the anger of people around me. It got me thinking: "What would Princess Mia, the leader of Genovia, do?"
I started writing in my blog about Princess Mia, and people seemed to enjoy it. After a while, I started to wonder if this could actually be a book. Around that time, I was contacted by someone who does public relations for VOW for Girls, a charity founded by Princess Mabel van Oranje of the Netherlands that is working to end child marriage globally. They asked if I could write a book to draw more attention to the issue, so I said I could certainly tell a story about somebody who is working to try to help people in that situation.
And that's why this book is about Princess Mia, now a mother of toddlers, who is on a United Nations committee to end child marriage — all while she tries to rule her small country amidst a global pandemic while relatives try to convince her the virus wasn't real and her subjects complain about wearing masks. Some of Mia's relatives even try to overthrow the government. So she's got a lot going on.
A lot of it was based on my own family and experience, and it was a great stress reliever for me, and it seemed to be the same for those who read some of the blog posts. I thought if I could get it published, it would be a great way to donate: 10 percent of English-speaking funds will be given to VOW for Girls.
You've said that your books and movies have always been about "what it means to truly be in power: supporting women and their right to love who they wish, when they wish, and pursue the life of their dreams." Do you think that message is as pertinent now as it was when you first published 'The Princess Diaries'?
During the pandemic, there were steps taken to try and help people who were really badly affected and there were many others who did not agree — I consider that super selfish. It was a time that revealed a lack of empathy. The true meaning of a princess or a royal or even just a human being is somebody who does think about others or maybe puts them first, especially those who have weakened immune systems or don't have the same privileges.
Think about how you can help. I always say that's what being a princess is about, but really it's what being a human is all about.
When I first started writing the first book of "The Princess Diaries" in the late '90s, I actually did it for selfish reasons. I was processing my mom dating one of my teachers after my dad died, which was really gross to me even though I was 30. At the time, I should have been more mature about it, but I didn't want to tell her how grossed out I was because she was so happy. When I went to try to get it published, I was told it wasn't enough of a story — so it became a story about a girl who also finds out she's a princess.
Growing up, my mom was a huge fan of Princess Grace of Monaco, a movie star who went on to marry the prince of Monaco before a tragic death. That had a huge impact on me, but it wasn't until Princess Diana came along that I started realizing that princesses are more than just beautiful women who get to wear great clothes. In the 1980s, the age of the AIDS epidemic, she was the first celebrity who reached out and actually touched a patient and let everybody know it's OK. It was such a terrible time to grow up, but to have this beautiful princess show everybody what compassion and empathy could do — it was amazing.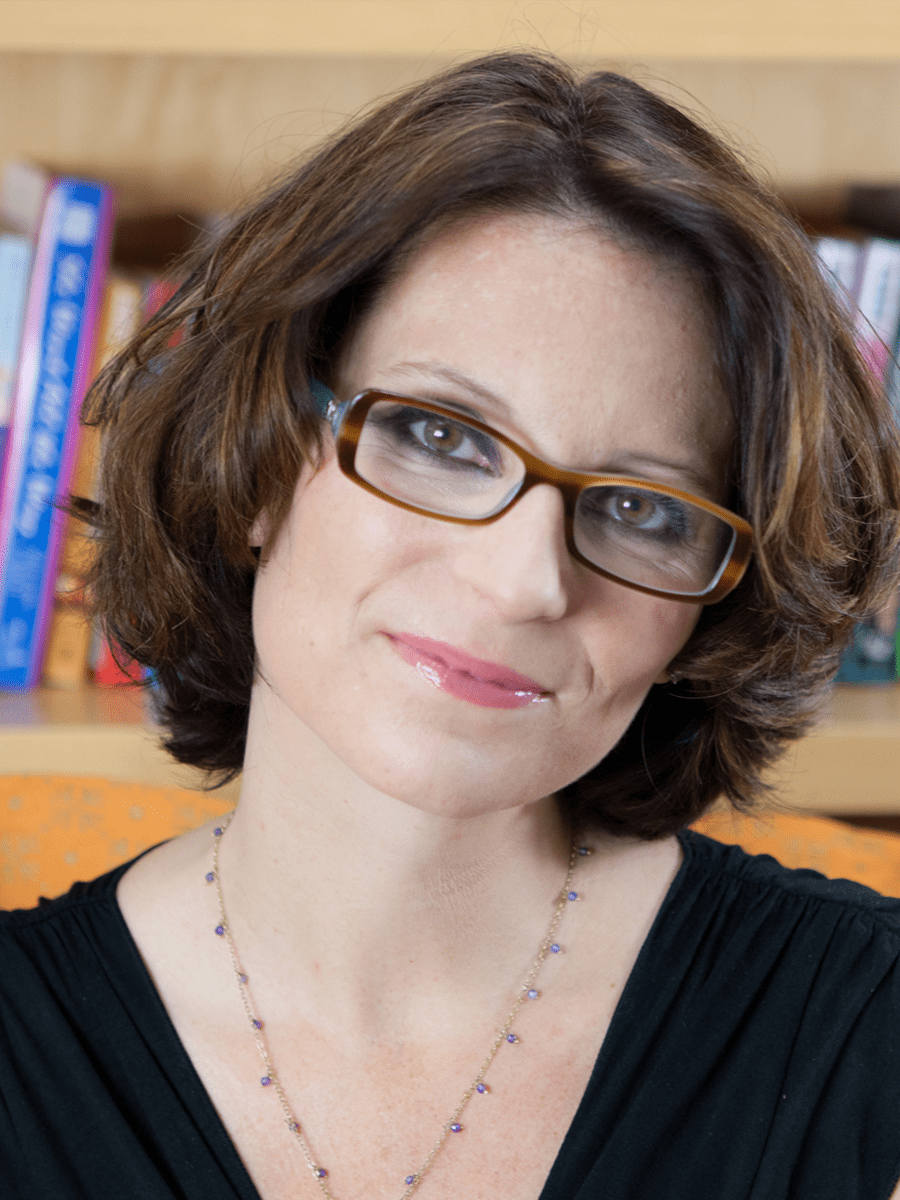 Are your books currently embroiled in any book bans?
It's upsetting now that so much is getting banned, especially in the state of Florida where I live now. I don't understand why anyone would think that a book is dangerous, as opposed to a gun, which is totally fine here.
A lot of my books are banned right now. There's one called "Ready or Not," and it's banned because it talks very frankly about sexuality. A young girl, who is 17, is in a steady relationship with the president's son. They're going to have sex, and she's like: "Am I ready or not?" She gets all ready; she gets birth control and still hasn't decided whether or not she's ready. But I guess any mention of condoms is just automatic banning. There's also talk about the female orgasm, but it's humorous, non-threatening and easy to understand. I guess they want to keep that information from young women, which is crazy.
I always urge people to get involved. I'm on the advisory council for my town's library, for instance, just to see what's going on. You've got to be diligent. They're starting to ban books that have any mention at all of characters who are not just White. Books with LGBTQ+, Black, Asian or Latino characters — that's the majority of books I'm seeing on these lists. It's white supremacy and misogynistic, at least in the state of Florida. I was shocked to see some of my books on banned lists actually because they're about heterosexual sex with White girls.
How has the young adult fiction landscape changed since you first started writing? Where do you feel like the industry is when it comes to diversity or authors and stories?
I have to be honest with you, I didn't even know what YA was when I first started. I had read it, but didn't know what it was called. One of the criticisms that I kept getting on "The Princess Diaries" when my agent was trying to send it out was that there was no big, moral message. That was kind of an idea that people had back in the 1990s — that books for kids had to be very clean and had a big, moral message at the end. I remember growing up in the 1980s and looking in the teen section, and there were books where the main character would get pregnant and then die. You know, like, that's what you get. The science fiction and fantasy books were great because that never happened, so I gravitated toward those genres.
So there was just a lot of confusion when "The Princess Diaries" came out. They didn't think it was suitable for children. I forgot about this until I reread it recently, but there's a guy in the book who pretends that he's blind who feels up women who offer to help him across the street. That's a real thing that happened to me in New York, and they said I shouldn't put that in a book for kids. And I was like, but they need to know.
Now, YA has exploded. There's something for everyone out there. We've got queer lit. We've got science fiction. We've got contemporary humor. We've got fantasy. It's all kinds of female empowerment, and it's great how it's exploded. I think we're in a better place than we were as far as getting diverse authors and diverse communities within the publishing world, but obviously we need more. We need a lot more, and I think that's going to continue hopefully — despite the pushback from the book bans.