We're answering the "how" and "why" of LGBTQ+ and education news. Subscribe to our daily newsletter.
Dan Adams wants his 6-year-old son to read books telling the stories that he didn't have when he was growing up — especially stories about LGBTQ+ people. If he had been exposed to books like that at a younger age, it would have benefited him and his own growth a lot, he said. 
Last week, Adams' son, a first-grader at Seaton Elementary in Washington, D.C., joined his class for a reading of Kyle Lukoff's book "When Aidan Became A Brother" by Kelley Robinson, president of the Human Rights Campaign (HRC), and Princess Moss, vice president of the National Education Association at HRC headquarters. The book, which chronicles a young trans boy growing into his identity as he becomes an older brother, is one of the many books depicting LGBTQ+ lives or discussing racial injustice that have been pulled from library shelves in the last few years. HRC recommended the book to communities joining its "National Day of Reading" last week.
"We love reading stories, just like this one, with our family, and we think it's really important that a first-grader in 2023 is exposed to beautiful ways of living and being whole and being loved. We want that for our kid," Adams said. "I am disappointed in efforts to ban these kinds of stories, because our kids are who they are. And LGBTQ+ kids know who they are."
Over the last few years, librarians, educators and advocates have been resisting an onslaught of books being banned or challenged across the country — and have grown more alarmed as states, led by Florida, have introduced bills to restrict how textbooks and school curriculums talk about LGBTQ+ people and Black history. That onslaught is not slowing down.
In Duval County, Florida, roughly 1.6 million books in classrooms and school libraries are being reviewed in order to follow state laws like the so-called "Don't Say Gay" law and the Stop W.O.K.E. Act, the latter of which built on previous efforts by the state to ban school discussions of systemic racism (and is temporarily blocked by a judge). The state's education department has also rejected an Advanced Placement class on African American studies, on the grounds that it violates state law. 
In Texas, Republican Lt. Gov. Dan Patrick has named "protecting children from obscene books in libraries" as one of his top priorities for the state's current legislative session.
In North Dakota, a bill that originally aimed to ban public libraries from offering books that depict sexual orientation or gender identity — deeming such portrayals as sexually explicit — has since been amended to remove those restrictions on LGBTQ+ identity, following passionate testimony from advocates.
PEN America and the American Library Association, as well as LGBTQ+ advocacy groups like education organization GLSEN and the HRC, are concerned about the continued outpouring of book bans and curriculum restrictions in schools — particularly their focus on banning depictions of LGBTQ+ people and people of color.
Book bans are a threat to democracy, Robinson told The 19th from the organization's headquarters in D.C., during an exclusive interview prior to joining Moss for the reading.
"The book bans are really tied to the attacks on racial justice that are happening across the country, the attacks to drag queen story hours and attempts to eliminate them, they're all part of the same narrative of splitting our communities and criminalizing our stories," she said.
Last September, PEN America, a nonprofit that advocates for free expression, found that 2,532 individual books were banned from July 2021 to June 2022 — translating into 1,648 unique titles by 1,261 different authors. Of those banned books, 41 percent depicted LGBTQ+ themes and 40 percent featured protagonists or prominent secondary characters of color. Texas, Florida, Tennessee and Pennsylvania banned greater numbers of books than other states. This follows a creeping trend of soft censorship limiting access to school books across the country.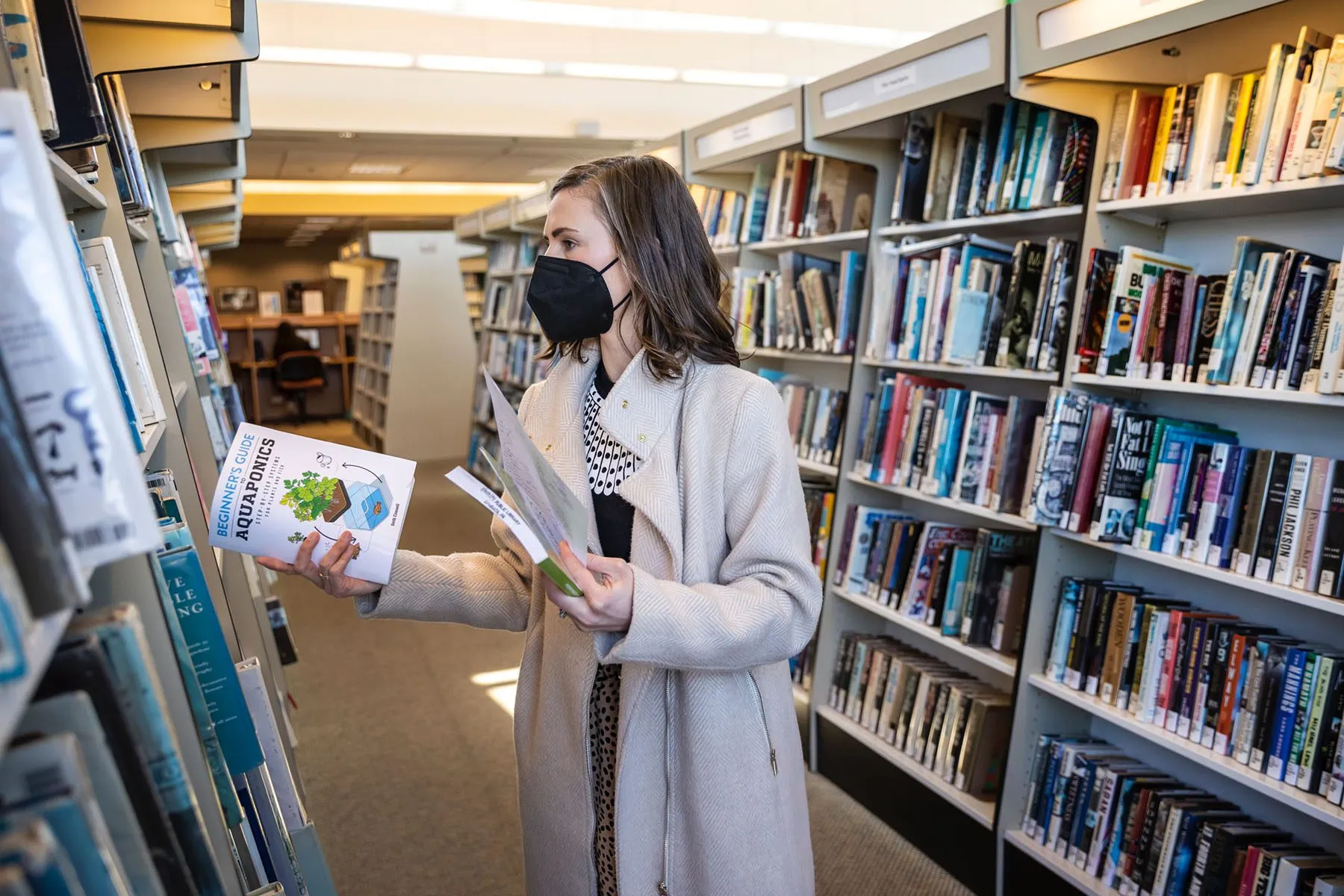 "We are seeing unprecedented levels of book challenges," said Lessa Kanani'opua Pelayo-Lozada, president of the American Library Association and librarian at the Palos Verdes Library District in Southern California. By her organization's count, challenges against books have continued to rise exponentially since 2019 — and the ways that books are challenged has also changed. Individual patrons typically used to take issue with individual books, but now organized groups challenge multiple books, or lists of books.
The ALA recommends that when a library book is challenged, it remains on the shelf as it goes through a full reconsideration process. But in the current environment, sometimes the book is removed before any decision is made — as the pressure and volume of book bans circumvent existing processes, Pelayo-Lozada said.
Mass lists of challenged books are making it harder for libraries and school districts to respond to such complaints, said Kasey Meehan, PEN America's Freedom to Read program director. State legislation is also influencing how books are being banned from schools and school libraries in states like Florida, Missouri, Texas and Utah. That political pressure is causing librarians to pull books off the shelves out of fear of not being in compliance with state legislation, she said.
In Florida, Duval County Public Schools says it has been directed by the state's education department to "err on the side of caution" on whether books, including those that reference sexual orientation or gender identity up to third grade, are "developmentally appropriate." Students arrived in some Florida classrooms last month to find covered bookshelves. One Florida teacher was fired after governor Ron DeSantis denounced a video the teacher had shared of empty bookshelves at his school's library as a "fake narrative."
"These books are being banned because they're being deemed either divisive or obscene. As students of color or LGBTQ students, how do you take that terminology and bring it to your own identity? I think it's sending an awful message around how we see the humanity in each other," Meehan said.
Ty Kitchen, who joined the reading of "When Aidan Became A Brother" at the HRC headquarters last Thursday, said that such events — and such books — are important to combat standard narratives about gender that most kids are taught from a young age.
"I think it's really important for kids to see themselves reflected in books and also for kids to see stories of other kids that are not their own experience so they can learn about what it's like to be trans," they said. Kitchen works with LGBTQ+ youth from ages 6 to 12 as a program manager at SMYAL, a D.C.-based LGBTQ+ nonprofit.
Kitchen, who is nonbinary, said that if they had had access to books like this one when they were younger, that would have helped them understand their own gender identity sooner.
"I didn't learn the word 'trans' until I was in college," they said. "Seeing more and more kids come into their identity at younger ages and have the words to describe that and have adults who can support them in that is really important."
As a native Hawaiian, Pelayo-Lozada didn't see herself or her ancestors' history in books or her education until she was in college, either.
"What that does is it makes our young BIPOC and LGBTQ students and youth feel like they don't belong," she said.
Melanie Willingham-Jaggers, executive director of GLSEN, said that book bans and curriculum restrictions are part of a broader effort to undermine acceptance of LGBTQ+ people and to attempt to instill that into the next generation — a generation that is more diverse than those that came before. It's important to remember that LGBTQ+ students who attend schools with inclusive curriculum have better academic outcomes and school environments than those that don't, according to GLSEN research, they added.
"They're setting their sights on the next generation, on kids, seeking to erase their understanding, their ability to see and learn about our community as a part of broader society," Willingham-Jaggers said.
Book bans internalize a sense of shame and isolation within young LGBTQ+ people, especially as many struggle to find self-acceptance and self-love, said Ricardo Martinez, CEO of LGBTQ+ political advocacy organization Equality Texas.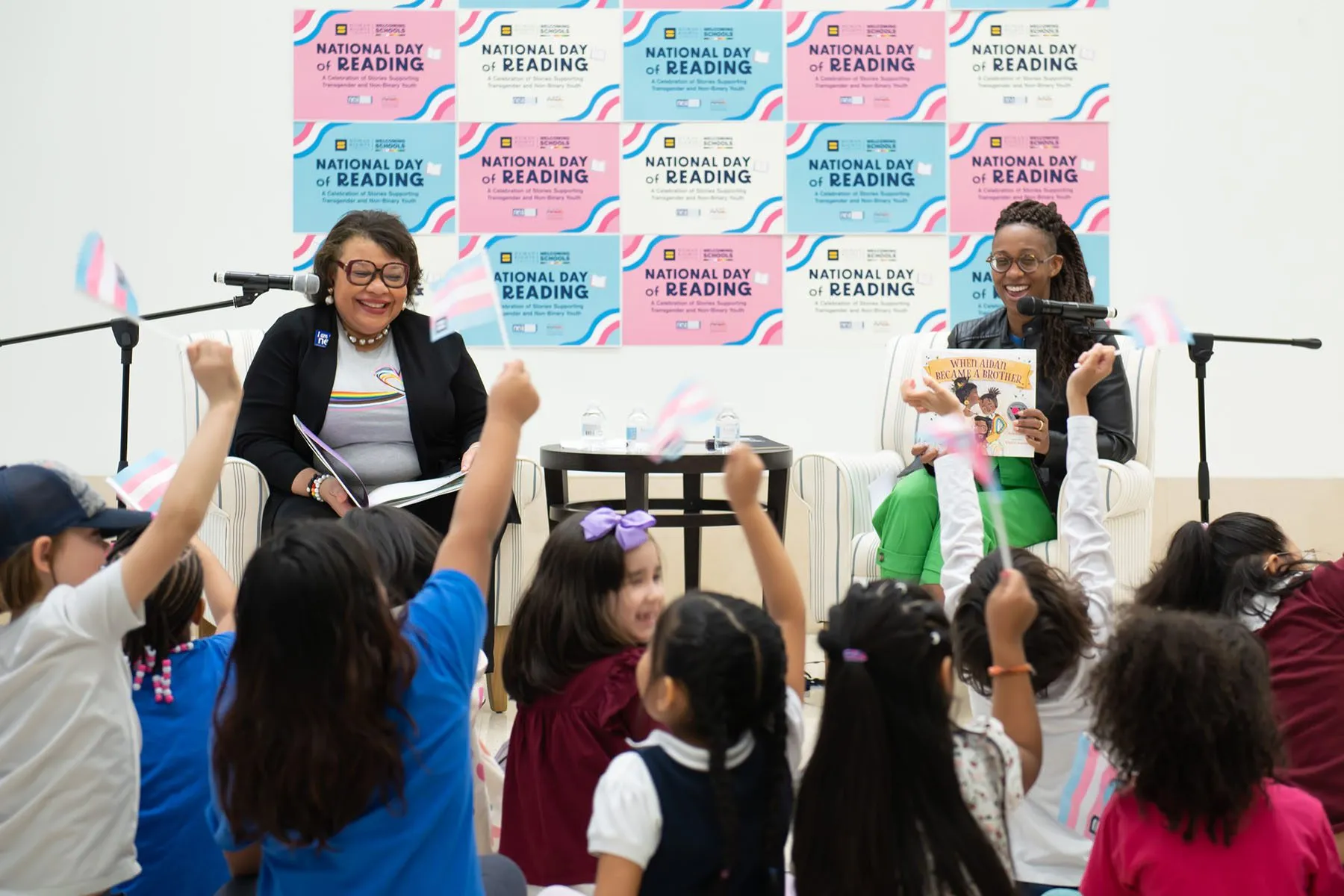 Texas — where the most books were banned from 2021 to 2022 compared to any other state in PEN America's report — is currently seeing a dramatic rise in education restriction bills that would affect LGBTQ+ youth, per Equality Texas' legislative tracker. The group has kept a close eye on Florida, including the state's "Don't Say Gay" bill, in expectation of having to wage the battles they are facing now, Martinez said.
"LGBTQ people deserve to walk into a library, pick out a book, and feel themselves melting into these characters — and launching a quest to rescue a prisoner, wrestling with dragons, being triumphant in obstacles. We deserve to see these characters," he said.
Robinson sees the HRC's National Day of Reading, during which young people across the country read books featuring young trans and LGBTQ+ people or discussing themes of acceptance, as more important than ever in the current climate. Reading a book about a young trans boy to a group of first-graders is, to her, part of the HRC's work to shift the culture on LGBTQ+ issues — and is part of an effort to galvanize those who participate in the day of reading around LGBTQ+ rights.
When asked whether HRC plans to fund book access for kids or to take action to get more books to kids, Robinson said that the organization is always trying to figure out how to support the overall movement — and how to do that sensitively.
"I'm very mindful, in this moment in time, of the extent that our opposition will go to criminalize our support of young people," Robinson said. "I'm also mindful that some of these policies out there, they're meant to criminalize the helpers."
HRC's work to fight against anti-LGBTQ+ state bills more broadly is a core strategy in countering book bans, she said.
It's important for everyone to be aware of what bills are being proposed in their states and at their school boards, Meehan said — and for students to be aware of their rights to protest book bans, either through assembling, writing to their legislators, or organizing rallies or read-ins. More resources can be found in the ALA's organizing arm against book bans.
"We can't fight book challenges alone. We have to do this as a community," Pelayo-Lozada said.