It's been two years since hundreds of then-President Donald Trump's supporters stormed the U.S. Capitol, ransacked offices and temporarily halted the certification of the 2020 election. Last month, a House committee tasked with investigating the insurrection completed an 18-month inquiry that involved more than 1,000 witness interviews, the collection of more than 1 million documents and 10 public hearings. U.S. Rep. Liz Cheney, a Republican and the vice chair of the committee, paid special tribute to the women who came forward to testify. The committee released an 814-page final report and recommended prosecuting Trump for his involvement in that deadly day.
Today, on the second anniversary of the attacks, President Joe Biden is honoring a dozen people — Capitol Police officers, D.C. police, election workers, and state and local officials — as heroes who "demonstrated courage and selflessness during a moment of peril for our nation."
"We've heard you testify to the nation about what happened that day, what you were thinking of at the time it was happening, what you're thinking now," Biden said during the ceremony, addressing the recipients. "The threats, the violence, the savageness of what happened, the trauma — all real. It's not an exaggeration to say that America owes you all a debt of gratitude."
The Presidential Citizen Medal is one of the nation's highest civilian honors, given to those who have "performed exemplary deeds of service for their country or their fellow citizens." Today marks the first time Biden has awarded this medal.
Of the 12 recipients, four are women:
Jocelyn Benson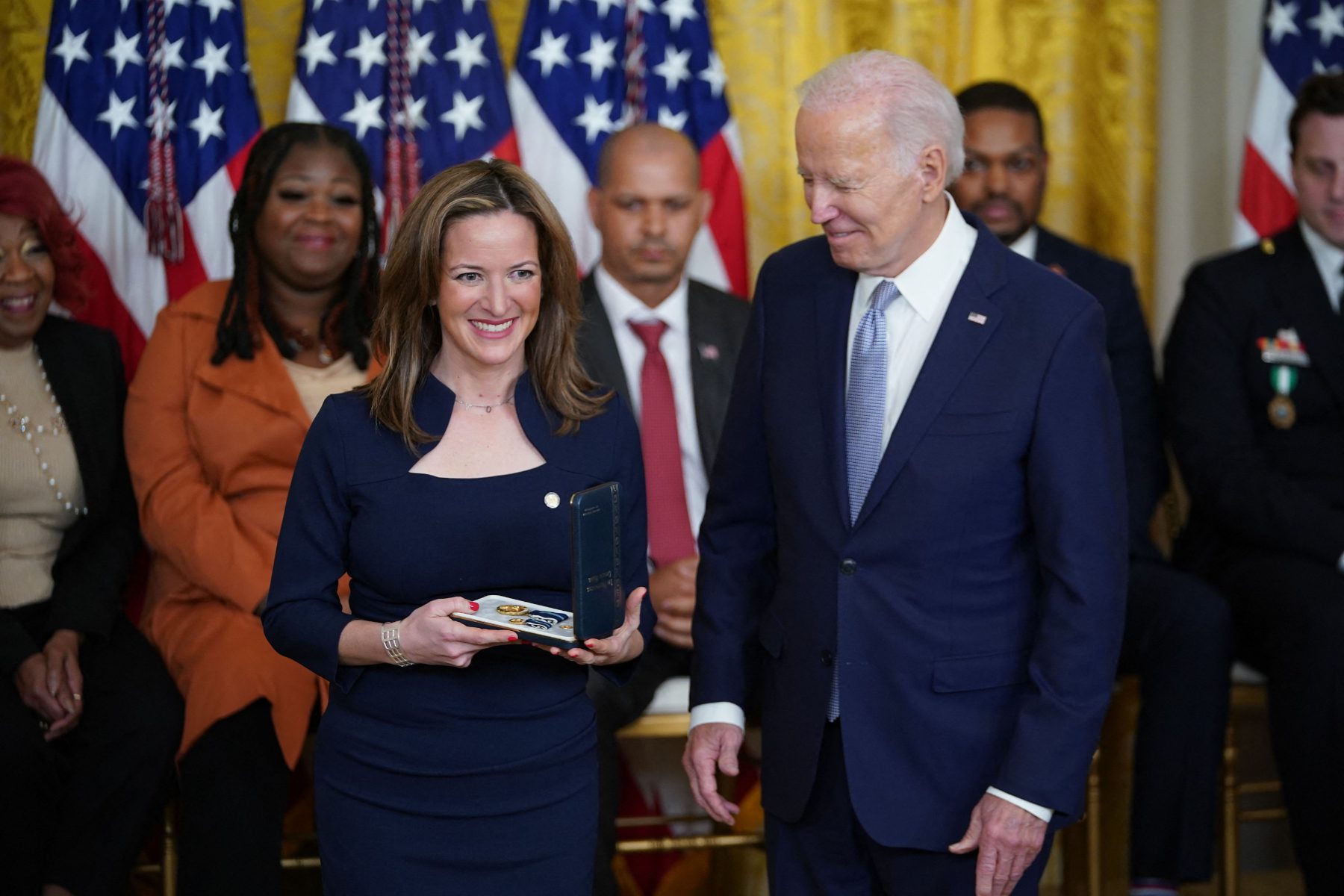 Benson served as Michigan's secretary of state during the 2020 election. As Trump continued to insist that the election was stolen from him through widespread voter fraud and insecure elections, election workers reported increased threats to their safety and ability to do their jobs. The Trump campaign filed a lawsuit after Election Day over ballots in Michigan that a judge quickly dismissed. Armed protestors came to her house and, in an interview with NBC last June, Benson said she learned that Trump, in a meeting in the White House, had suggested she be arrested for treason and executed. A Trump spokesman denied the claim.
"Enduring these threats creates a near-constant strain of anxiety and stress on our work," Benson said during a Senate Judiciary hearing in August. "The status quo is unsustainable and unacceptable. … I'm here today because we need your help. We cannot have a secure democracy if we do not protect the security of the people who administer our elections."
Benson, who won her reelection last year, also received a 2022 John F. Kennedy Profile in Courage award, a private award given by the Kennedy Library Foundation each year.
---
Caroline Edwards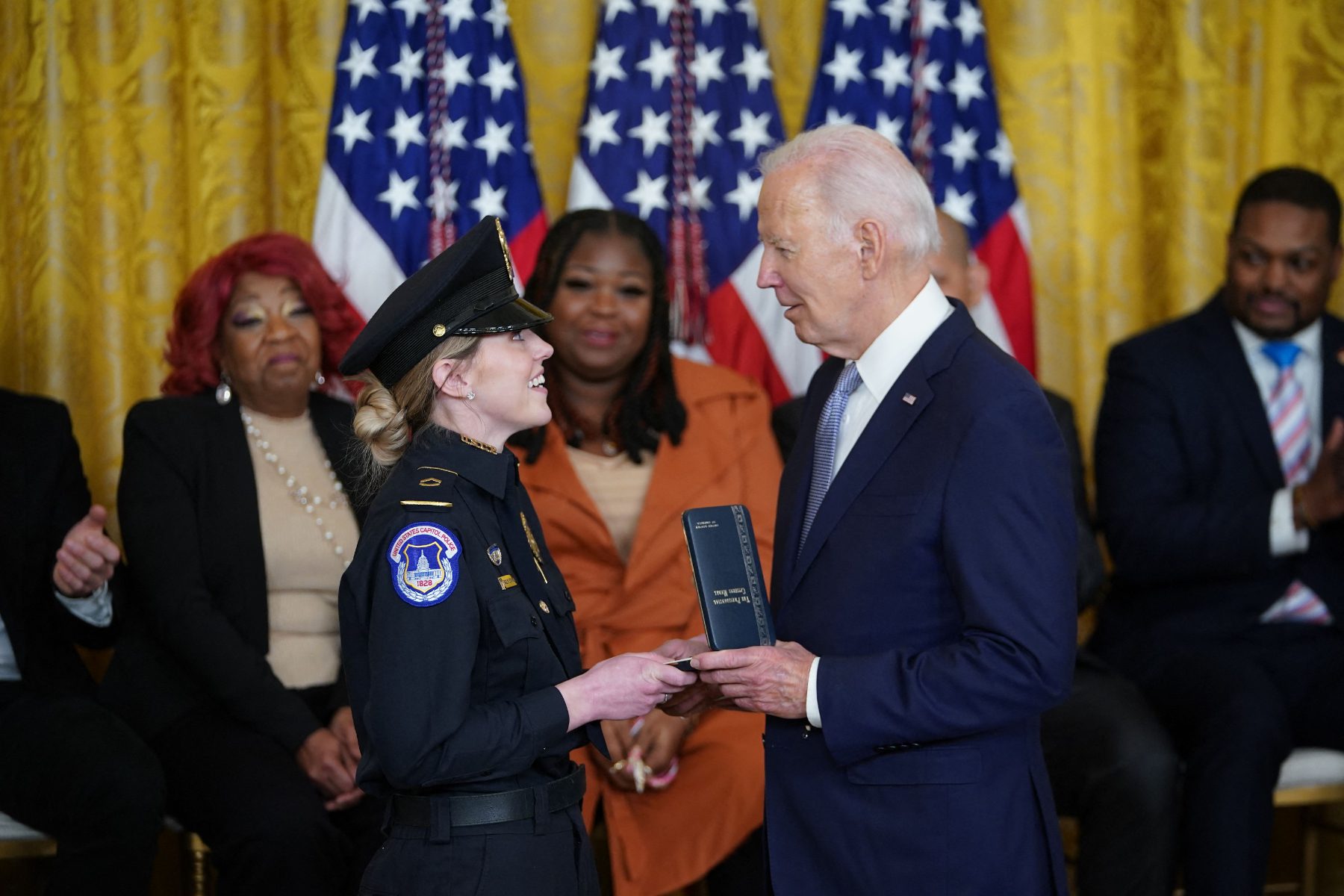 Officer Caroline Edwards, a six-year veteran of law enforcement, was the first Capitol Police officer injured by rioters, according to the Biden administration. On January 6, 2021, she had been assigned to the first responder unit, the first line of defense at the Capitol complex, and served as a member of the Civil Disturbance Unit, which was trained specifically to respond to mass demonstration events. In her testimony before House lawmakers on the first day of public hearings in June, Edwards described watching as a calm crowd outside the Capitol turned increasingly hostile and then violent. A mob, including many people identified as Proud Boys, overturned a bike rack onto her. She cracked her head on the steps outside the Capitol and suffered a brain injury but continued to try to protect the Capitol when she regained consciousness. She was later tear-gassed.
"It was something like I'd seen out of the movies — I couldn't believe my eyes," Edwards told the members of the House Select Committee on the January 6 Attack. "There were officers on the ground. They were bleeding. They were throwing up. I saw friends with blood all over their faces. I was slipping in people's blood. I was catching people as they fell. It was carnage; it was chaos."
---
Ruby Freeman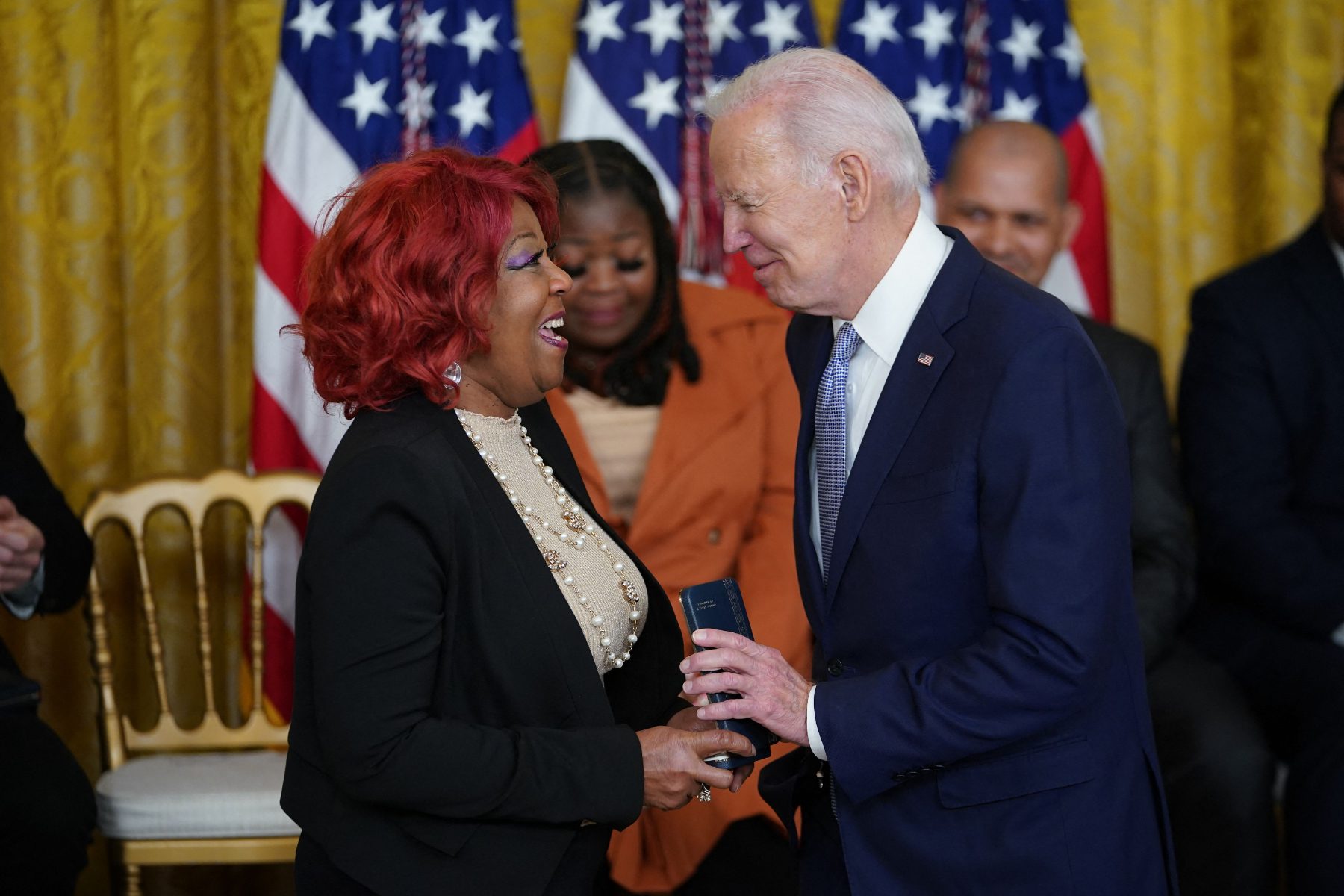 Ruby Freeman, along with her daughter Shaye Moss, served as an election worker in Fulton County, Georgia, during the 2020 election. After Trump singled her out by name and image in connection with his "Big Lie" voter fraud conspiracy, Freeman and her family faced sexualized threats, home break-ins and an attempted citizen's arrest. During the fourth public hearing held by the Select Committee to Investigate the January 6 Attack, lawmakers shared phone recordings of Trump mentioning Freeman by name more than a dozen times. The former president referred to her as a "professional vote scammer and hustler."
"There is nowhere I feel safe — nowhere." Freeman told lawmakers investigating the insurrection in recorded testimony that publicly aired in June. "Do you know how it feels to have the president of the United States target you?"
---
Shaye Moss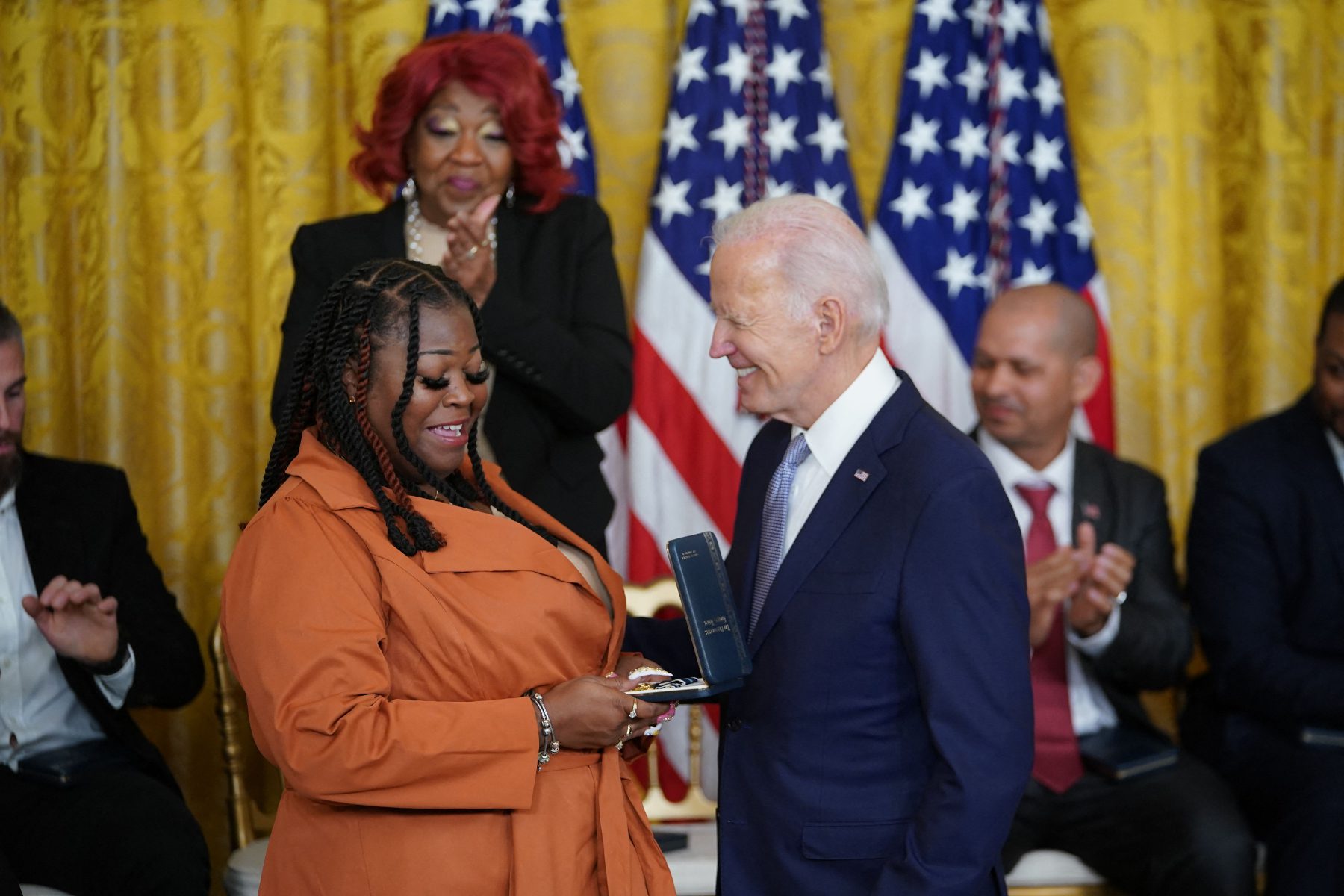 Shaye Moss testified alongside Freeman, her mother, before the House committee investigating the events surrounding January 6. After the 2020 election, Moss said she and other election workers faced intense harassment and threats from Trump supporters and those touting the "Big Lie" — an unfounded conspiracy that there was widespread voter fraud. She ultimately decided, after more than a decade of working as a poll worker, to quit.
"My life is upside down," Moss said in the pre-recorded testimony aired in June. "I no longer give out my business card. I don't want to transfer calls. I don't want anyone knowing my name. I don't want to go anywhere with my mom because she might yell my name out in the grocery aisle or something. I don't go to the grocery store at all. I haven't been anywhere."
Moss also received a 2022 John F. Kennedy Profile in Courage award.