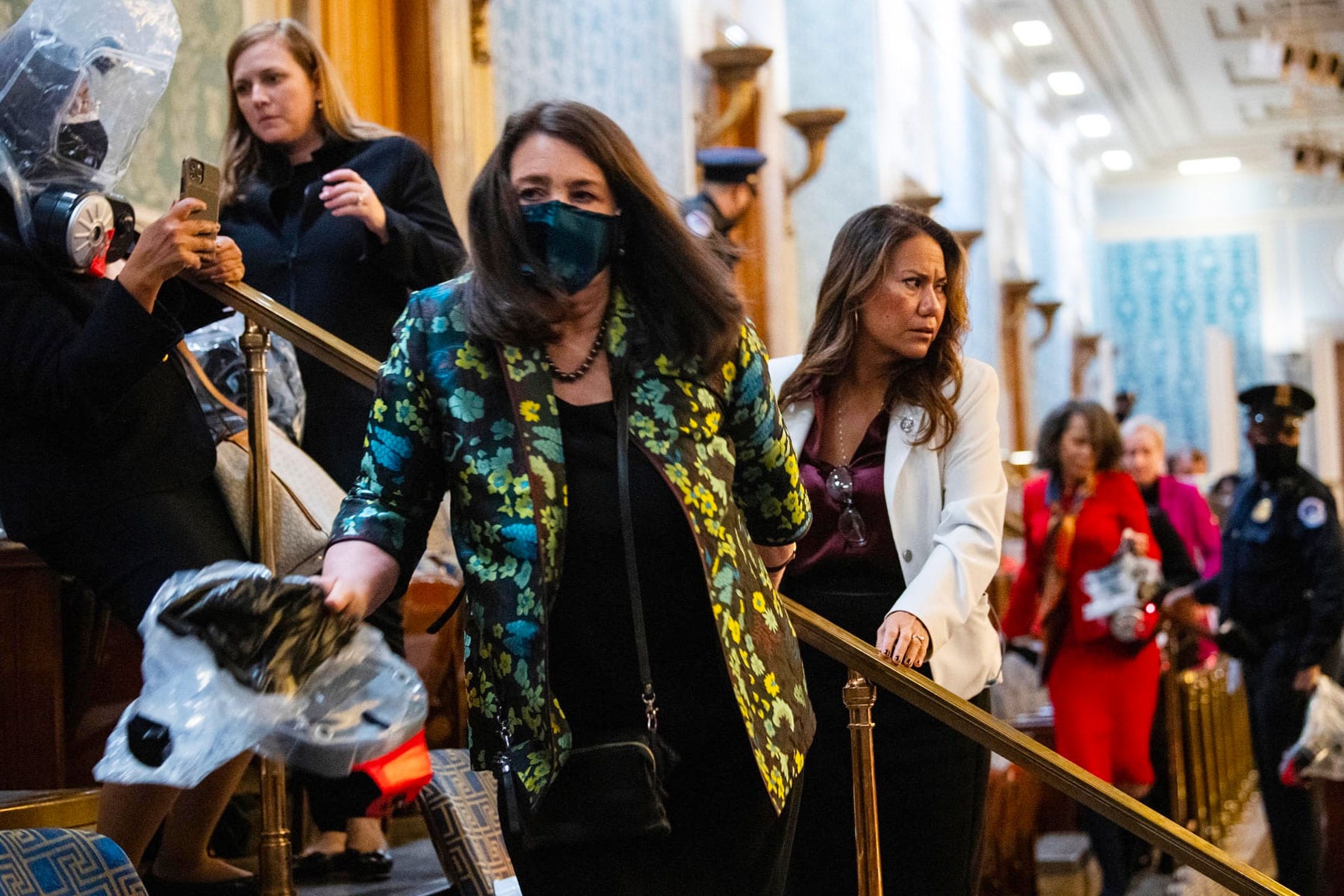 On January 6, a mob of Donald Trump's supporters stormed the U.S. Capitol and temporarily halted the certification of the legitimate results of the 2020 election. Hundreds of rioters entered the building while Congress was at work and fought with police, smashed windows and ransacked offices.
The 19th reached out to all 143 women in the 117th Congress to ask about their experiences that day. Twenty-three, all Democrats, shared their points of view, describing confusion, fear and trauma. We are publishing transcripts of their full accounts here. 
Interviews by Mariel Padilla
---
Rep. Suzanne Bonamici of Oregon: "Watching them physically harm the Capitol Police was just awful." Read more.
Rep. Cheri Bustos of Illinois: "What was I going to do if someone came storming in with automatic weapons firing?" Read more.
Rep. Judy Chu of California: "All of our lives were threatened and if any of these rioters caught us, it became so clear to me that they would have attacked, kidnapped or murdered us." Read more.
Rep. Rosa DeLauro of Connecticut: "I reached my husband and I said, 'I'm OK. Call the kids and tell them that I'm all right. They're going to get us out of here.'" Read more.
Rep. Veronica Escobar of Texas: "I could see their faces through the broken glass on the door, and I remember feeling very afraid for the police because I thought they were going to get shot in the head." Read more.
Rep. Lizzie Fletcher of Texas: "We're here, overrun, and no one is coming to help." Read more.
Rep. Lois Frankel of Florida: "This will go down in history as a really black mark and something I will not forget." Read more.
Rep. Sara Jacobs of California: "I heard some shots and someone told us to take our pins off. We had to climb over chairs." Read more.
Rep. Brenda Lawrence of Michigan: "Soon after, we heard banging on the door. It was vibrating, and I thought 'Oh my God. Am I going to die today? Is this it? Am I going to die today?'" Read more.
Rep. Barbara Lee of California: "Then we were told we may have to hit the floor because bullets may be coming in." Read more.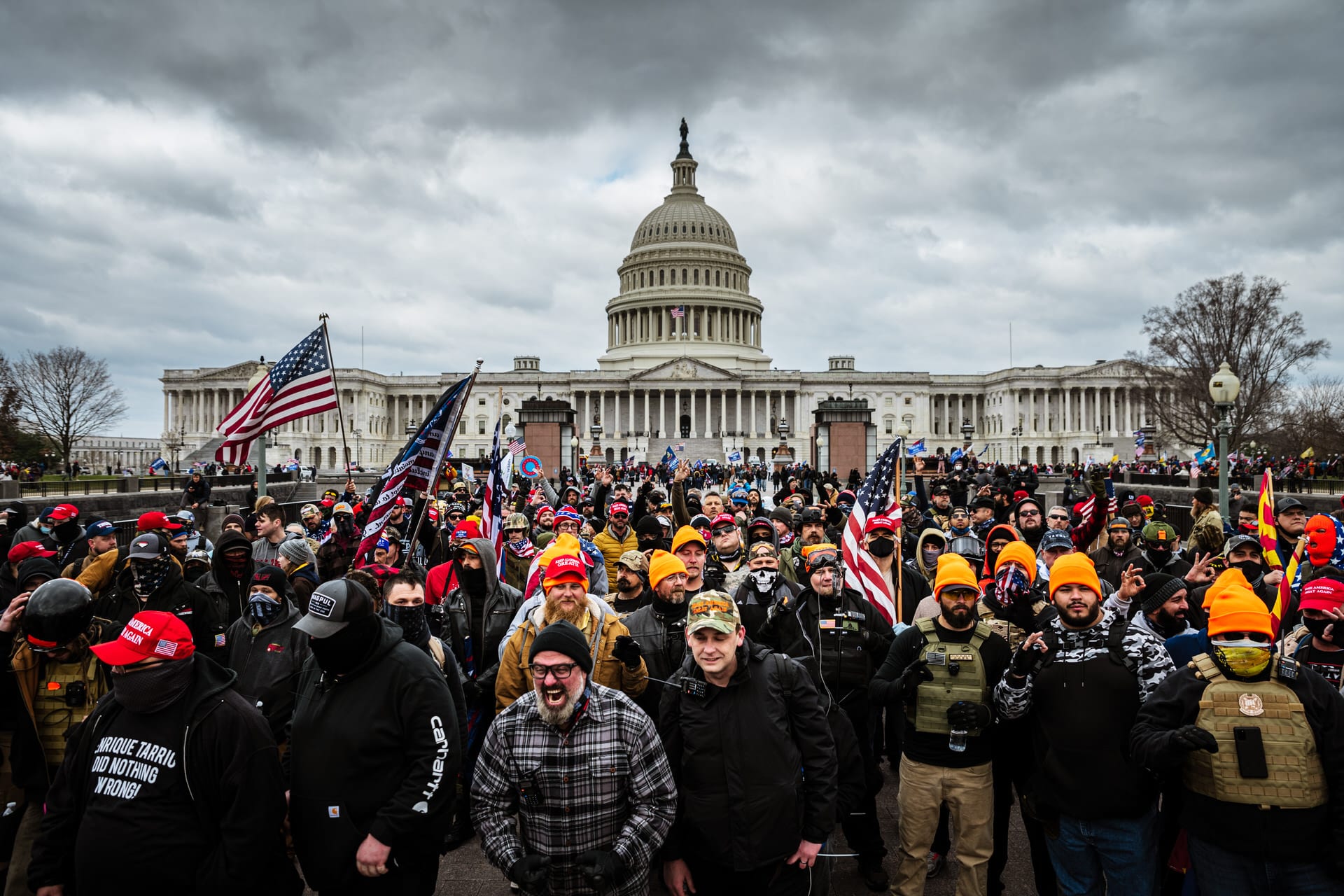 Rep. Susie Lee of Nevada: "I had to turn the TV off because it was triggering to hear that noise and hear how much danger we were really in. That's when I broke down. And now I have to ask myself, 'Am I even safe in my own district? In my own home?'" Read more.
Rep. Teresa Leger Fernandez of New Mexico: "When my son and I finally got home and were in a safe place, he looked at me and said, 'I just need to be by myself,' and I thought, 'My God, this kid just went through a traumatic event.'" Read more.
Rep. Carolyn Maloney of New York: "I felt horror, absolute horror, at the disruption of the peaceful transfer of power and disturbed that they had succeeded in disrupting our work." Read more.
Rep. Betty McCollum of Minnesota: "We never really planned for the worst case scenario: an attack on one of our buildings or on our Capitol." Read more.
Rep. Ann McLane Kuster of New Hampshire: "I thought that we were all going to die. I thought that it would be a mass casualty incident." Read more.
Rep. Marie Newman of Illinois: "I kept thinking the National Guard would show up in a jiffy, but they didn't." Read more.
Rep. Kathleen Rice of New York: "For about an hour, it sounded like there was a herd of elephants smashing through windows and making all this noise." Read more.
Rep. Mikie Sherrill of New Jersey: "At one point, I was on the ground and thought to call my husband to let him know I was OK." Read more.
Rep. Abigail Spanberger of Virginia: "Attempting to maintain some level of humor, I had told him, 'Don't worry, my hair's back in a ponytail,' which to me, means I'm ready to fight." Read more.
Rep. Jackie Speier of California: "I placed my cheek on the marble floor and thought, 'Oh my God, I have survived the jungles of Guyana and here I am, in my own country, in this tabernacle of democracy, and I may be losing my life.'" Read more.
Rep. Haley Stevens of Michigan: "Then I saw the broken windows and realized they were storming the building." Read more.
Rep. Norma Torres of California: "During this time, my son, who is a police officer, called me. I answered the phone and said, 'Sweetheart, I'm fine, and I'm running for my life. I cannot talk to you right now.'" Read more.
Rep. Frederica Wilson of Florida: "I was scared to come to the Capitol, because I've had Trump supporters call my home saying they were going to kill me and others have sent me a noose." Read more.