On the last day of May, Sylvia Skeeter walked into a small elections office in Moncks Corner, South Carolina — a town of about 8,000 people north of Charleston — and cast a ballot ahead of the state's Tuesday primary.
Skeeter recalled waiting more than an hour to vote in 2020 at the nearby school that served as her polling place, staying in line even as others gave up and left. Some openly expressed the need to get to work or to take care of family obligations.
Skeeter said she was prepared to wait this time, too. But there was no line. She was in and out of the office within minutes.
"It was pretty smooth," said the 63-year-old, who added, "Which was surprising."
Skeeter is one of more than 100,000 people who voted early in person during a two-week period before South Carolina's primary — the first time the state offered an Election Day-style voting option following legislation passed in May in the Republican-controlled legislature.
Women like Skeeter are among the people most likely to benefit from such an expanded voting option, which has become more available in recent years. In states with in-person early voting, 77 percent of women registered voters turned out in 2020, compared with 72 percent in states without it, according to a data analysis by Voting Rights Lab, a nonpartisan organization that tracks voting legislation and advocates for more voting access. And the longer the period of early voting, the more women turn out, according to the group.
A number of states, led by both Democrats and Republicans, have expanded or are considering expanding in-person early voting. Only a handful don't offer any early in-person options, and that number is likely to drop even further this year, according to the Movement Advancement Project (MAP), a nonprofit that tracks election legislation.
But it's complicated: Some legislatures are at the same time placing limits on the times and dates of in-person early voting. Others are restricting other forms of voting like vote-by-mail, largely as a consequence of debunked allegations of widespread voter fraud that spread in the wake of the 2020 election and are at the center of ongoing congressional hearings on the January 6 insurrection. The full impact of these expansions and restrictions on voter turnout are still unknown.
In Missouri, the Republican-controlled legislature last month passed a bill that would create a two-week in-person early voting period; it awaits the governor's signature. In Kentucky, lawmakers last year approved three days of in-person early voting. Connecticut voters will vote on a ballot referendum this November that would allow in-person early voting. This year, Delaware will have in-person early voting for at least 10 days before an election — the result of legislation signed in 2019.
The expansion of early in-person voting could be good news for women, who register to vote in the United States at higher rates than men — they cast about 10 million more ballots in recent elections, according to the Center for American Women and Politics. In 2020, 68 percent of registered women voters cast ballots, compared with 65 percent of men, according to Voting Rights Lab's analysis of U.S. Census data.
"It is important and meaningful that so many states across the political spectrum are changing their laws to offer early voting for the first time, and to expand and improve on existing systems," said Liz Avore, vice president for law and policy at Voting Rights Lab.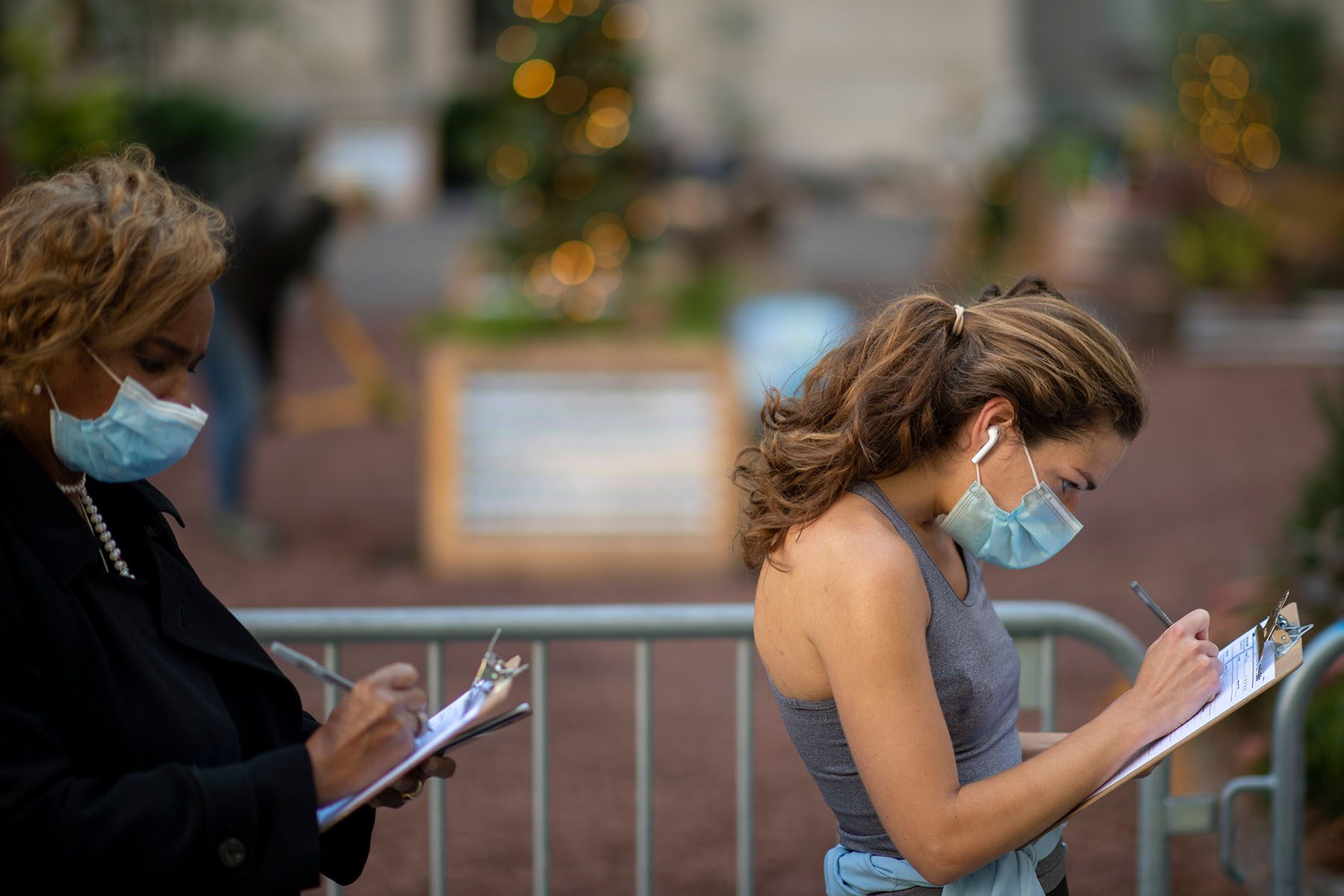 Since women are more likely to be caregivers or hourly workers, they often face more hurdles to voting if their options and hours to cast a ballot are limited.
"When you look at the intersectional barriers that people face, whether they're working class, students, working parents, single parents, and then obviously having the inflexible schedule that you usually have when you're working low-wage jobs, it can disproportionately impact women," said Christina Das with the Legal Defense Fund. "It makes all the sense that those people couldn't turn out on a traditional 12-hour Election Day."
Still, voting rights advocates say they're concerned with the new restrictions on vote-by-mail, a method that is also popular with women. Voting Rights Lab's analysis also shows women turned out in higher numbers in states that made it easy to vote by mail. Registered women voters turned out at a rate of 77 percent in states that mailed all voters a ballot or allowed people to vote by mail without an excuse. The rate was 71 percent in states that required an excuse to vote by mail or did not mail all voters a ballot. Voting Rights Lab says its analysis cannot determine direct causation.
In the lead-up to the 2020 election, many states expanded vote-by-mail and other forms of voting to accommodate public health needs at the height of the pandemic. The end result was record voter turnout, an increase in vote-by-mail, and the most secure election in U.S. history.
While vote-by-mail has long been popular with Republicans, some GOP legislators have now been calling for it to be less available while Democrat-led states have codified its use.
Voting Rights Lab estimates at least 13 states restricted vote-by-mail in 2021, and at least five states have approved restrictions this year. Those restrictions include shortening the period for voters to return a ballot and requiring new forms of identification. In Texas, a law passed in 2021 changed rules around the information that a voter must fill out to vote by mail. More than 12 percent, or more than 24,000 mail-in ballots, were rejected earlier this year.
"In 2020, despite the coronavirus pandemic, we saw record turnout in the election, and that was due in part to many states temporarily expanding these options to vote outside of Election Day and outside of the polling place — whether it was due to convenience or people wanting to avoid illness," said Brian Hinkle, senior voting policy researcher for MAP. "Since then we've seen a lot of that roll back to pre-pandemic levels and then roll back even further."
Missouri's bill that expands in-person early voting also banned the use of drop boxes, a receptacle that allows voters to securely return absentee ballots outside of regular election voting hours. The legislation also requires voters to have photo identification to vote.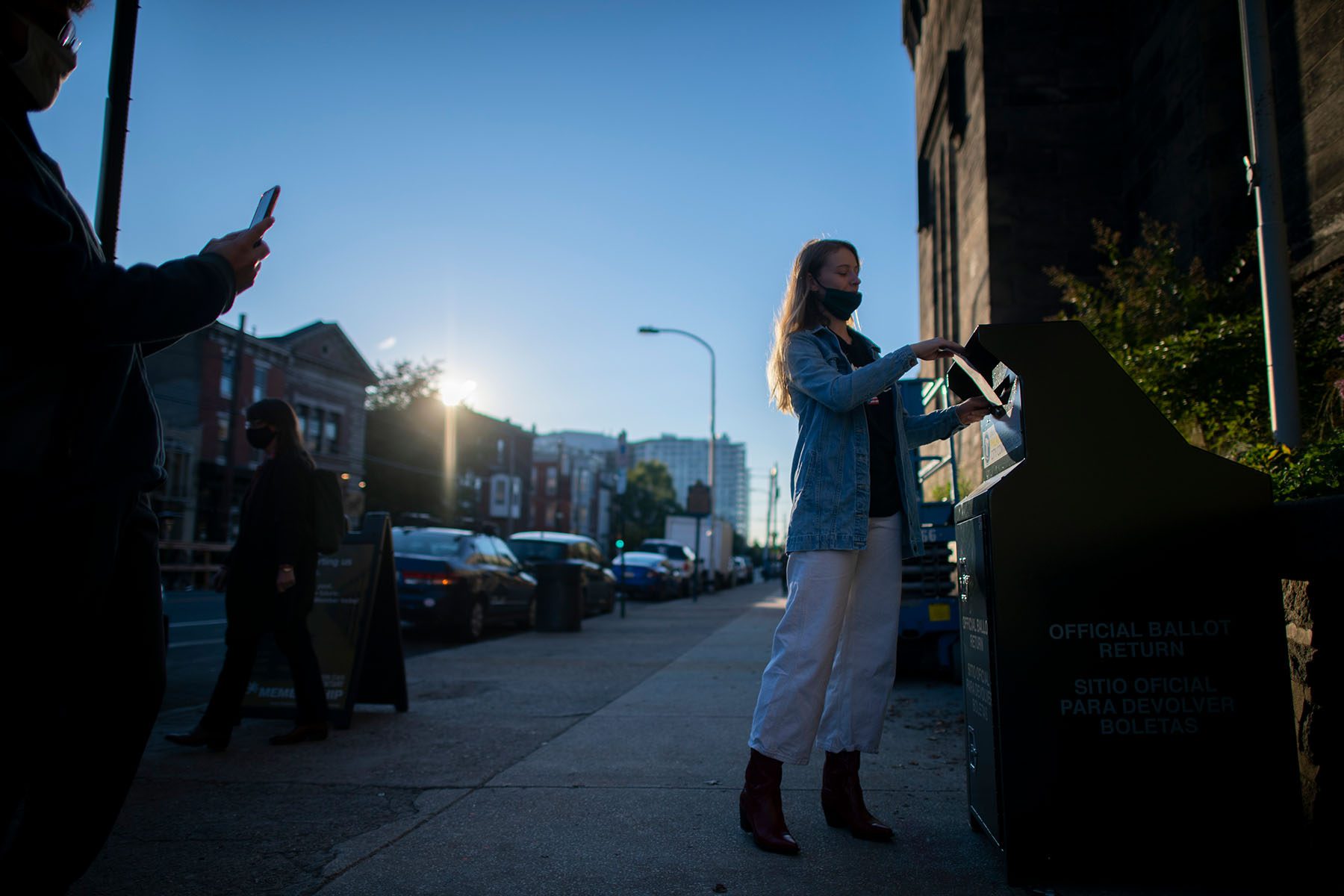 Valencia Richardson focuses on local-level election compliance issues for the nonprofit Campaign Legal Center. She said strict restrictions on voter identification raise logistical registration problems for women who are part of marginalized communities.
"It all comes down to: The more barriers you're putting up, the less likely a voter with limited time — which includes caregivers, which includes low-income voters — have the ability to surmount those barriers," she said.
And South Carolina's in-person early voting has its own limitations. It was available May 31 through June 10, but not June 4 and June 5 — the only weekend days in that period. Early voting hours were 8:30 a.m to 5 p.m., traditional work hours that advocates say can exclude low-wage workers. In November's general election, in-person early voting will include Saturdays and extend until 6 p.m.
Sylvia Albert is the national voting and elections director for Common Cause, an organization that works to expand voting. She recommended longer hours and weekends for in-person early voting.
"Hourly wage earners, single parents, caregivers — the reason that they wouldn't be able to go on the first Tuesday of November is because they work a 9-to-5 job that does not allow them flexibility. So early voting in those same hours on weekdays often will not benefit those people," she said. "That's why weekend hours are so important. That's why evening hours are so important. That's why it's essential to have options so that we can meet the voters where they are."
Albert also pointed out that the South Carolina law specifies that in-person early voting is prohibited on Sundays, a day that is popular for Black churchgoers who are encouraged to vote after services.
"The devil's in the details," she said. "So something that sounds good, actually might not end up providing access."
Das said states like South Carolina that are now touting in-person early voting should also offer more locations to vote. Some counties in the state maintained only one site for in-person early voting
"It's a big win, but there are logistical hurdles," she said.
Skeeter, a city government retiree, said she was able to vote early in-person during the available hours. But she noted that her sister, who works at a jail, was unable to take advantage. Skeeter said even with a recent day off in the middle of the work week, her sister had other responsibilities. She ultimately voted on Election Day.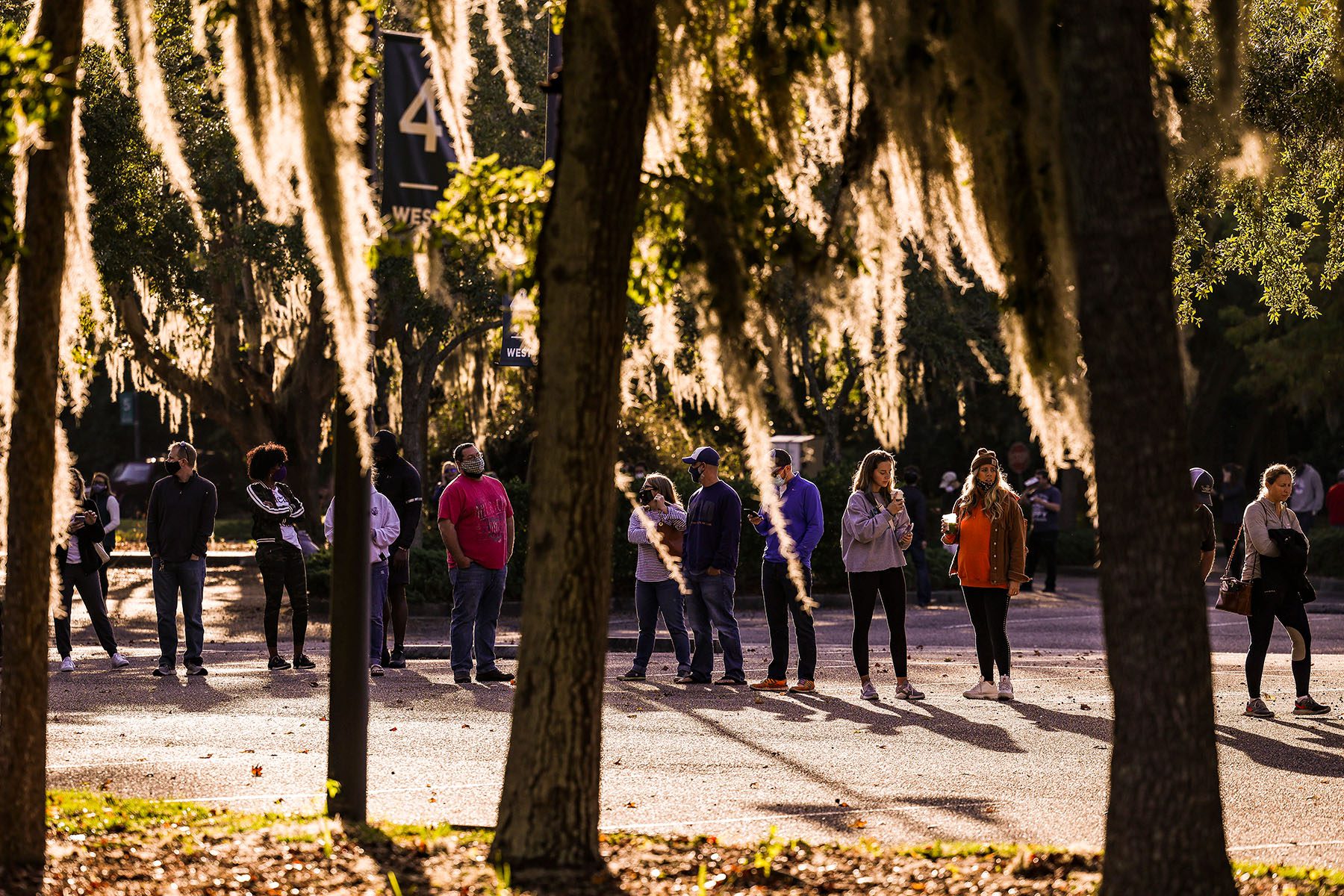 "On her day off, she has to try to do everything that she missed, doctor's appointments, whatever else has come up because she only gets so many days off and then she works 12-hour shifts," Skeeter said.
Skeeter, who also worked as a poll monitor on Tuesday, said she was pleased to see robust turnout in some of the polling places she visited this week. She has seen more messaging, both in radio and in church, for people to treat the primary as if it were a major election.
"I think people are starting to get it," she said. "Still, just from my own observation, I wish more of us got it and understood that it is important that you vote in the primaries as well."