Alessandra Biaggi has a message for her party: Democrats need more litmus tests.
"We have this whole idea in the Democratic Party that we're a big-tent party and everyone is welcome here. But I think it's time that we have litmus tests about what it means to be a Democrat," Biaggi said.
Biaggi, 36, has represented the Bronx and Westchester areas around New York City in the state Senate since her election in 2018, when she was one of a handful of progressive candidates who toppled longtime Democratic lawmakers known for working with Republicans in the statehouse. She has made combating sexual harassment and assault one of her top priorities in office, spearheading the passage of sweeping legislation — and being one of the first in her party to call for the ouster of former Gov. Andrew Cuomo, for whom she once worked.
Biaggi has now set her sights on the House of Representatives, opting to take on Rep. Sean Patrick Maloney, a longtime incumbent in the Hudson Valley area of the state who leads the Democratic Congressional Campaign Committee (DCCC), the party arm responsible for supporting House candidates. Biaggi has criticized the DCCC for supporting incumbents out of step with the party on key issues like abortion and gun control. She has also blasted Maloney's decision to run in the redrawn 17th District, which is currently represented by Democratic Rep. Mondaire Jones, one of the first two out gay Black men in Congress.
"There are some very clear lines: gun safety protections, as well as being for unions, protecting abortion. These are the litmus tests of what it means to be a Democrat," Biaggi said.
"If you don't stand for protecting abortion, then you're not a Democrat and you shouldn't be supported with Democratic dollars to be reelected," she added.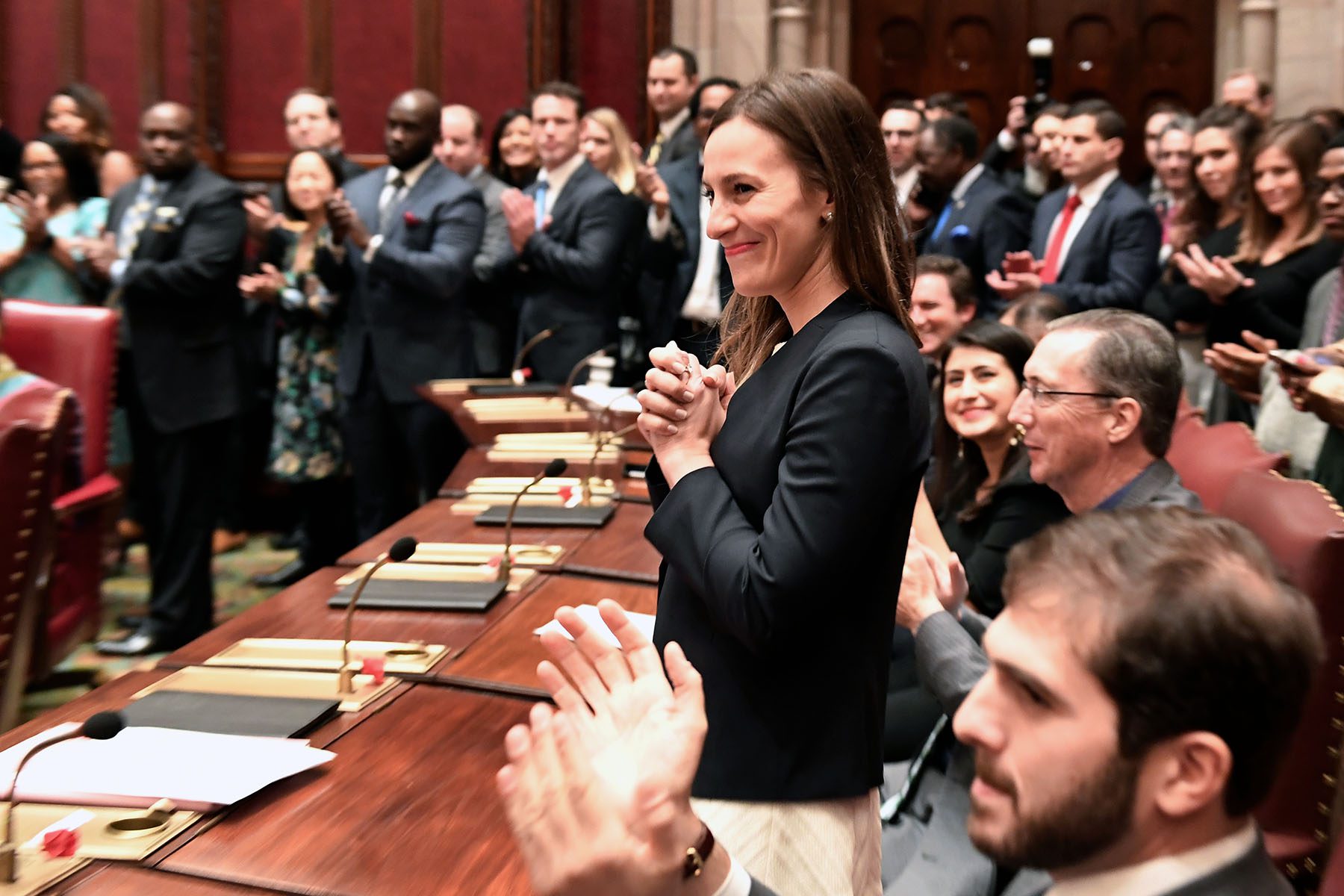 Biaggi was speaking to The 19th the day after the elementary school shooting in Uvalde, Texas, which left 19 children and two teachers dead. Votes were still being tallied in the primary runoff outside San Antonio between Rep. Henry Cuellar and challenger Jessica Cisneros. Cuellar is the last Democrat in the House who opposes abortion rights and the only one who recently had an  "A" rating from the National Rifle Association. He appears to have narrowly won and Cisneros has requested a recount.
Biaggi said one reason she is running for Congress generally, and in the 17th District specifically, is that party leaders and the DCCC have no business supporting candidates like Cuellar. Her remarks were a direct rebuttal of House Majority Whip Rep. Jim Clyburn of South Carolina's assertion ahead of the rematch that it was "sophomoric" for Democrats to have an abortion rights litmus test in what should be a "big-tent party." She also believes it was irresponsible for Maloney to leave his seat open in the competitive 18th District even after he warned that the new map could be an "extinction-level event" for New York Democrats come November.
In Biaggi's view, Maloney is the type of "establishment, corporatist" Democrat who has prioritized entrenched incumbents over the "young, new energy" in the party. Maloney's campaign did not make him available for an interview, but he has acknowledged he "could've handled things better" with Jones when switching districts but said he would "stack my commitment to the [House] majority and to the caucus up against any member's, period, full stop."
New York's redistricting process was more chaotic than most. The Covid-19 pandemic slowed the once-a-decade census, which then delayed states redrawing their congressional maps. New York's was just finalized in late May after a court threw out a map friendlier to Democrats. Both House incumbents and challengers quickly scrambled to decide where they should run ahead of the Aug. 23 primary in a game of musical chairs
Maloney's home in Cold Spring was in the new 17th District so he opted to run there, instead of the 18th, which he currently represents. Jones then said he will run in the 10th District, an open seat in New York City, where he does not live. In the new 12th District, longtime Democratic Reps. Jerrold Nadler and Carolyn Maloney will face each other after portions of their Upper East Side and Upper West Side districts were merged.
David Wasserman, a senior editor with the nonpartisan Cook Political Report, which analyzes congressional races, said New York will have at least five competitive House races in November. The 17th District could be a sixth. "If every state in the country had a similar map, we'd be talking about potentially 80 competitive House races [overall] instead of 40," he said.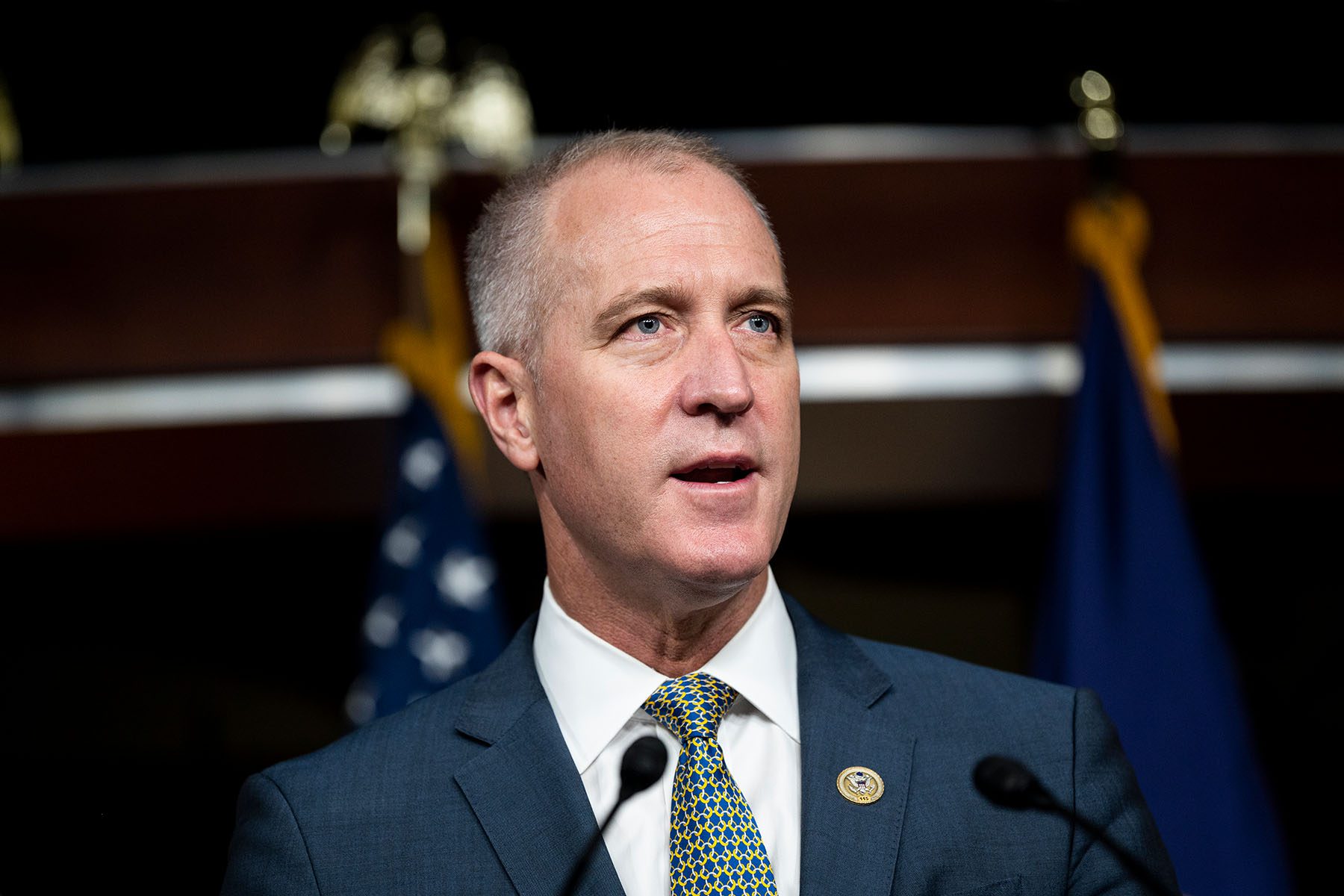 The Maloney-Biaggi primary in the 17th District could be more about style than substance. Maloney worked in the Clinton administration before becoming the first out gay person New York elected to Congress. Two unsuccessful attorney general bids in 2006 and 2018 raised his statewide profile. He's a member of centrist caucuses but also an original cosponsor of the "Green New Deal" climate and economic plan championed by the party's progressives.
Biaggi was the deputy director of national operations for Hillary Clinton's 2016 presidential campaign. She worked for Cuomo's administration advising on storm recovery and clemency. In 2018, she defeated Jeffrey Klein, then the No. 2 Democrat in the state Senate. It was a surprise upset — Klein had out-fundraised Biaggi 10 times over, yet she beat him by eight points. Biaggi went on to become known as a prolific legislation generator, introducing 80 bills over her first six months in office, 17 of which passed. In 2019, she was a cosponsor of a sweeping anti-sexual harassment and assault bill. She was one of the first Democrats in the state house to call for Cuomo's ouster when he became embroiled in a sexual harassment scandal, saying he was a "monster."
She first decided to run in New York's 3rd District until redistricting carved out Westchester and the Bronx. Her home was drawn into the 16th District, which is represented by first-term Rep. Jamaal Bowman, a Democratic socialist who defeated a 16-term incumbent Democrat. Biaggi then opted to run in the 17th District, where she plans to move, her campaign said.
As their primary kicks off, Maloney appears to enter the race with the upper hand. He already represents between a quarter to a third of voters who were drawn out of the 18th District and into the 17th District. He's a local, while Biaggi has not yet moved to the district. Maloney is racking up endorsements from local party figures. Biaggi did, however, receive a coveted endorsement this week from Rep. Alexandria Ocasio-Cortez, a fellow New Yorker and national progressive leader.
"This is not an activist district," Wasserman said. "Maloney has a very strong electoral track record in the 18th District and he has outperformed the top of the ticket, managed to withstand Republican-leaning cycles, and he has strong relationships with the county party organizations in New York, which are influential, that counts for something."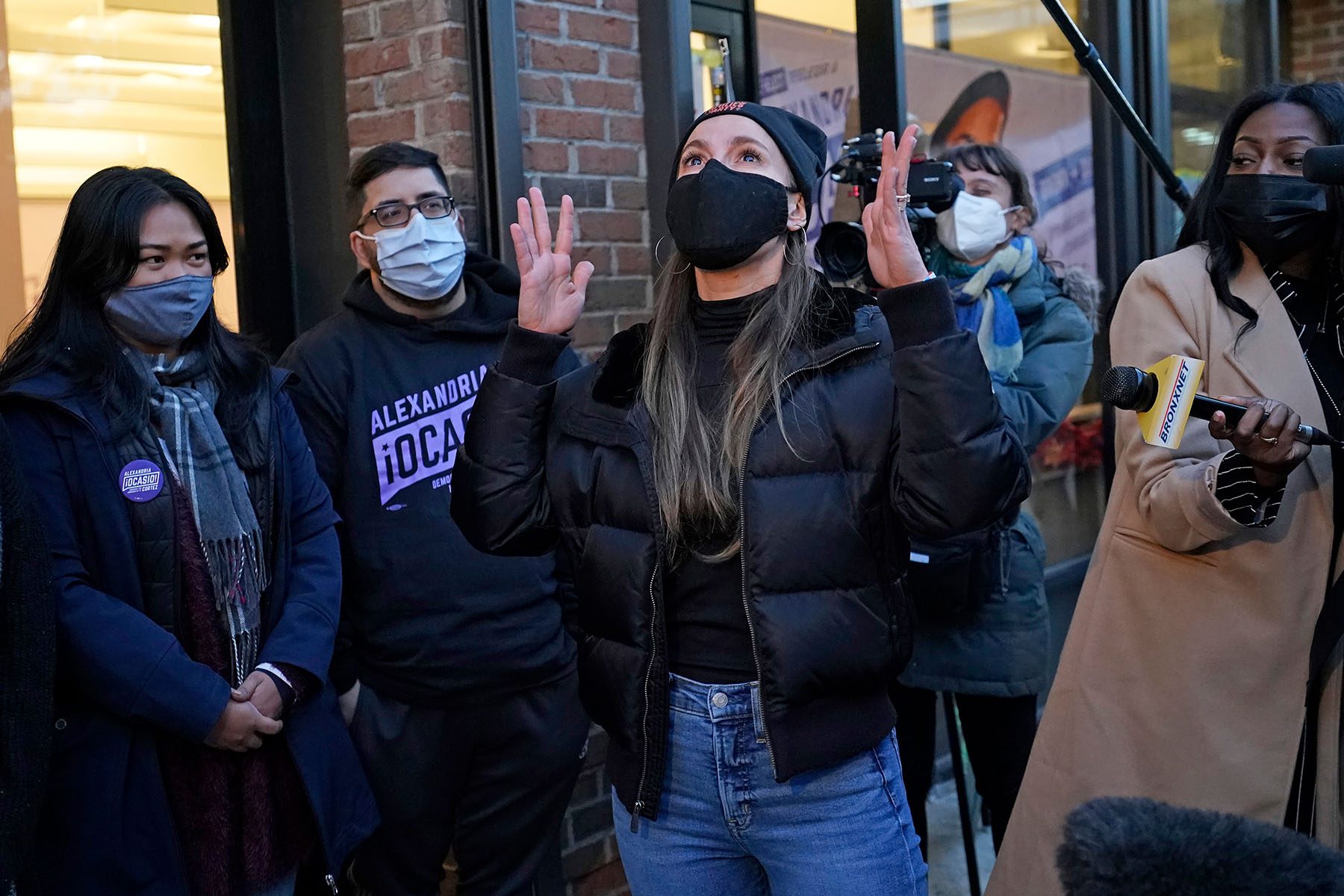 One is with Scott Reing, the departing chair of the Putnam County Democratic Committee. Reing said "a lot of the backlash, or the response, to [Maloney] running in the 17th never made sense to me given this is where his house is and he lives here."
"While I take nothing for granted, I do think Sean would have a much easier time winning [in November] than Biaggi. The area is so red, and so Trumpian, and so conservative. Any outsider is looked at as an outsider, she is going to be seen as an outsider," he explained. "I don't know that campaign time is best served disproving that because the facts are what they are."
Putnam County has more registered Republicans than Democrats. Cook Political Report rates the 17th District, as redrawn, as "leans Democratic" whereas the new 18th District is one of four in New York that are rated true "tossup" races.
Biaggi said bringing outside energy into the party is the point.
"'Sit down and wait your turn' energy is so old. The Democratic Party doesn't really have a deep bench to pull from, and that's a problem, because we're up against literal fascists," she said.
"I think we have to break tradition and we can do that through elections," she added.