This month, Pennsylvania, where I now live, and Georgia, my home state, held key primary contests that tested the value of former President Donald Trump's endorsements and the potency of his Big Lie, raising questions about the power of voter suppression laws spawned by those false claims of a rigged election.
Already, this primary season has seen record turnout, with mixed results for Trump-endorsed candidates. And even as we saw voters come out, the question remains of whether they can be confident that their votes will count.
I wanted to talk to political scientists, strategists and grassroots organizers about how these dynamics are already playing out in a midterm cycle with marquee matchups that are motivating voters, driving fundraising and drawing national media attention. Are there lessons to draw from these primaries that can be applied in November? 
Is democracy on the ballot in 2022?
---
Pennsylvania and Georgia were both crucial to Democrats' victories in the White House and Congress in 2020 — and central to the former president's false claims of a stolen election. In those states and others, Trump has backed candidates who supported the Big Lie and attempted to oust Republican incumbents who rejected it.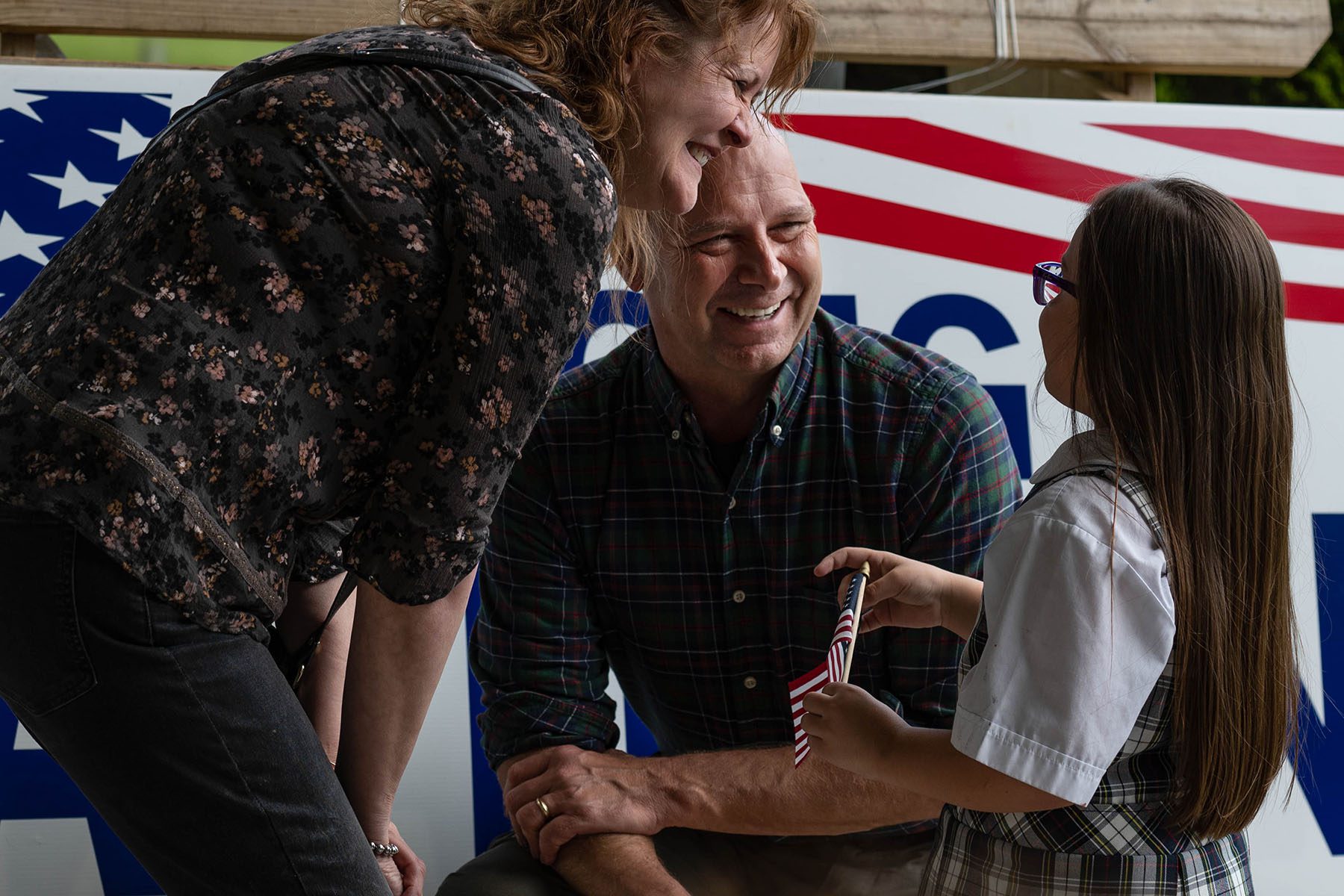 Trump's 11th-hour support of Pennsylvania state Sen. Doug Mastriano — who organized buses to go to the January 6, 2021, "Stop the Steal" rally and was photographed in front of the Capitol around the time of the insurrection — probably wasn't needed for his decisive victory in the Republican gubernatorial primary last week. But in the state's hotly contested Senate race, it may yet make a difference: A recount is underway, with Trump-endorsed Mehmet Oz, who questioned the 2020 results, leading David McCormick by fewer than 1,000 votes.
Republican candidates in races around the country — with or without Trump's blessing — have been willing to embrace Trumpism, and its accompanying philosophy of doubting an election they lose. It's an ominous signal for democracy headed into 2022 and beyond, said Democratic strategist Lis Smith.
"This is not about 2020; this is about what happens in the future," she said. "We need to be clear with voters about what electing these Republicans means and what it will mean for them. It's got to be a forward-looking message."
Meanwhile, Georgia's Republican primaries on Tuesday can be looked at as a defeat for Trump and the Big Lie. GOP voters resoundingly chose incumbent Gov. Brian Kemp — who repeatedly affirmed the state's 2020 election results as accurate, to Trump's ire — over former senator David Perdue, the former president's choice to oppose him. Incumbent Secretary of State Brad Raffensperger, who joined Kemp in rejecting the Big Lie and also became one of Trump's primary targets, also won his primary and avoided a runoff.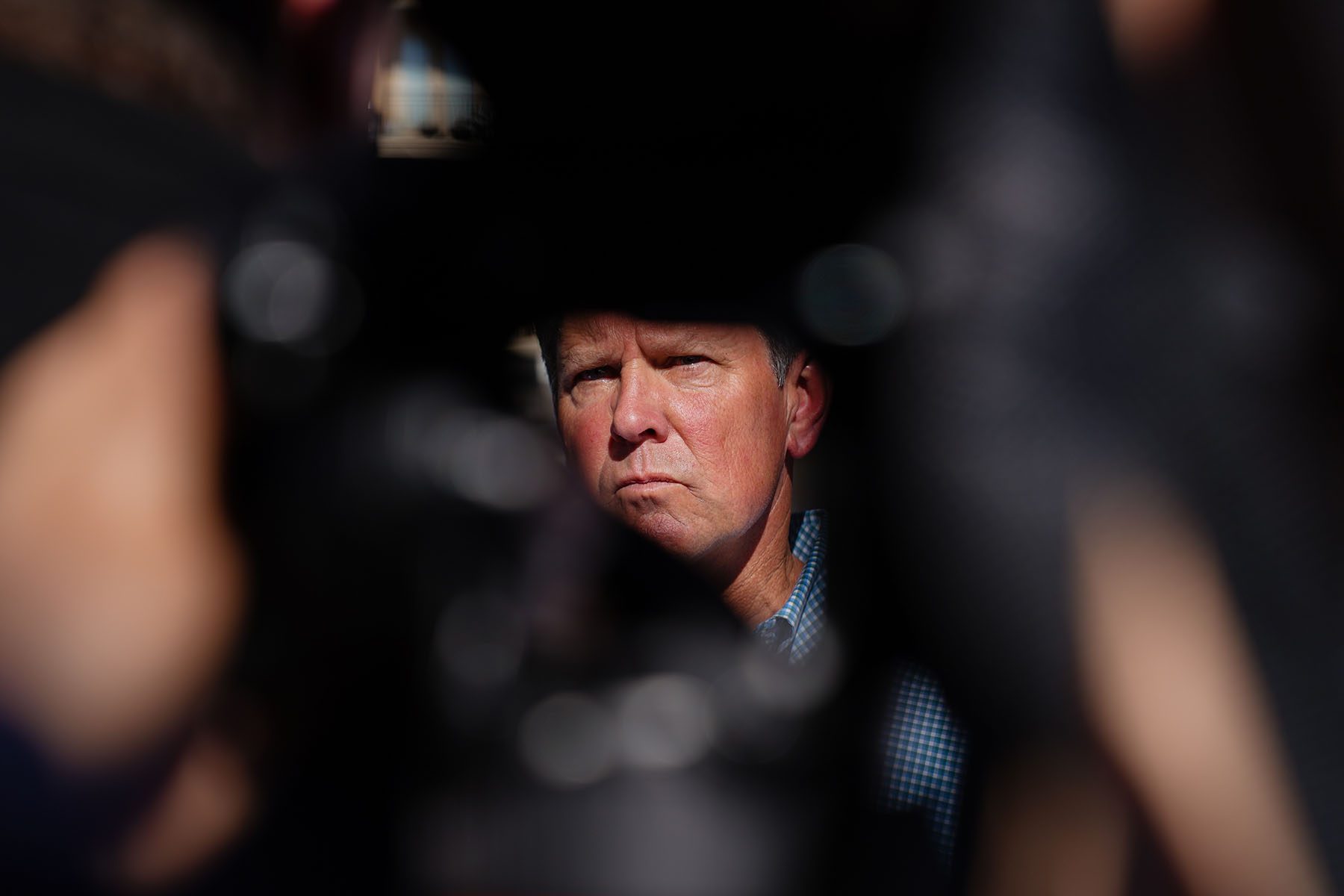 In one state, at least one election denier will be at the top of the ticket in November; in the other, the state's top GOP candidates defeated the Big Lie — even as they continued to push for changes to election laws, with consequences that aren't yet clear.
This week's contest in Georgia was the first since the GOP-controlled state legislature passed, and Kemp signed, a bill called the Election Integrity Act of 2021, which changes some of the rules around absentee voting, bans volunteers from passing out food and water to voters within 150 feet of a polling station, removes the secretary of state as chair of the state election board, and gives the board and state legislature the power to intervene in county elections.
Georgia saw record early turnout in this year's primary, something officials have pointed to as evidence that the new rules on elections did not suppress the vote. But it was driven largely by Republicans, who had the marquee matchups. Voting rights advocates say such laws are targeted at Black voters whose record turnout in 2020 helped elect President Joe Biden and Democratic Georgia Sens. Raphael Warnock and Jon Ossoff.
Emory University political science professor Andra Gillespie said the primary isn't likely to reveal much about the new law's impact on those voters because primary voters tend to be more savvy and less prone to error.
"In the general election, there are going to be more people involved who might be unfamiliar with voting and end up more likely to make mistakes like not putting numbers on absentee ballots, or voting out of precinct, or who have the hardship of lacking access to certain types of documents," she explained. "You'll have a more representative group of voters who will show up in November."
New Georgia Project executive director Nse Ufot told me that headed into the state's primary, volunteers knocked on 545,000 doors statewide from March 8 to Election Day, made thousands of phone calls and sent thousands more text messages. They've already registered 15,000 voters toward their 2022 goal of 55,000. On Tuesday, the group had 40 faith leaders monitoring polls and volunteers with water for voters — though they did not directly hand it, per the state's new voting law.
The organization is nonpartisan, working to expand ballot access for historically marginalized groups in the state — in Georgia, largely people of color, who tend to vote Democratic. Ufot said the strategy is to work now to mitigate potential voter suppression in November.
Democratic voters in Georgia are activated around the idea of democracy and will vote on it, Ufot said. "There's a clarity because of the work we've put in. We are battling for the future of Georgia."
Already, Democrats in Georgia and Pennsylvania are framing the general elections as showdowns over voting rights. Within hours of the Pennsylvania primary, Democratic gubernatorial nominee Josh Shapiro tweeted: "Our opponent attended the insurrection at our nation's Capitol … Now, he's the Republican Nominee for Governor of Pennsylvania. The stakes of this election are too high. We have to beat him in November." In a fundraising email this week, Georgia Democratic nominee Stacey Abrams warned: "Brian Kemp has shown he is not afraid to use his power to rig the rules to his advantage" — a nod to their 2018 showdown, when allegations loomed that then-secretary of state Kemp used his position to suppress Democratic voters.
Kemp has not denied legitimate election results as Mastriano has, but how elections are run will be a core issue in both states. And in Pennsylvania and other states where candidates who have embraced the Big Lie are on the ballot, the danger persists whether they win or lose.
David Becker, executive director of the Center for Election Innovation and Research, told reporters this week that he's concerned about "election deniers and the grifters that surround them.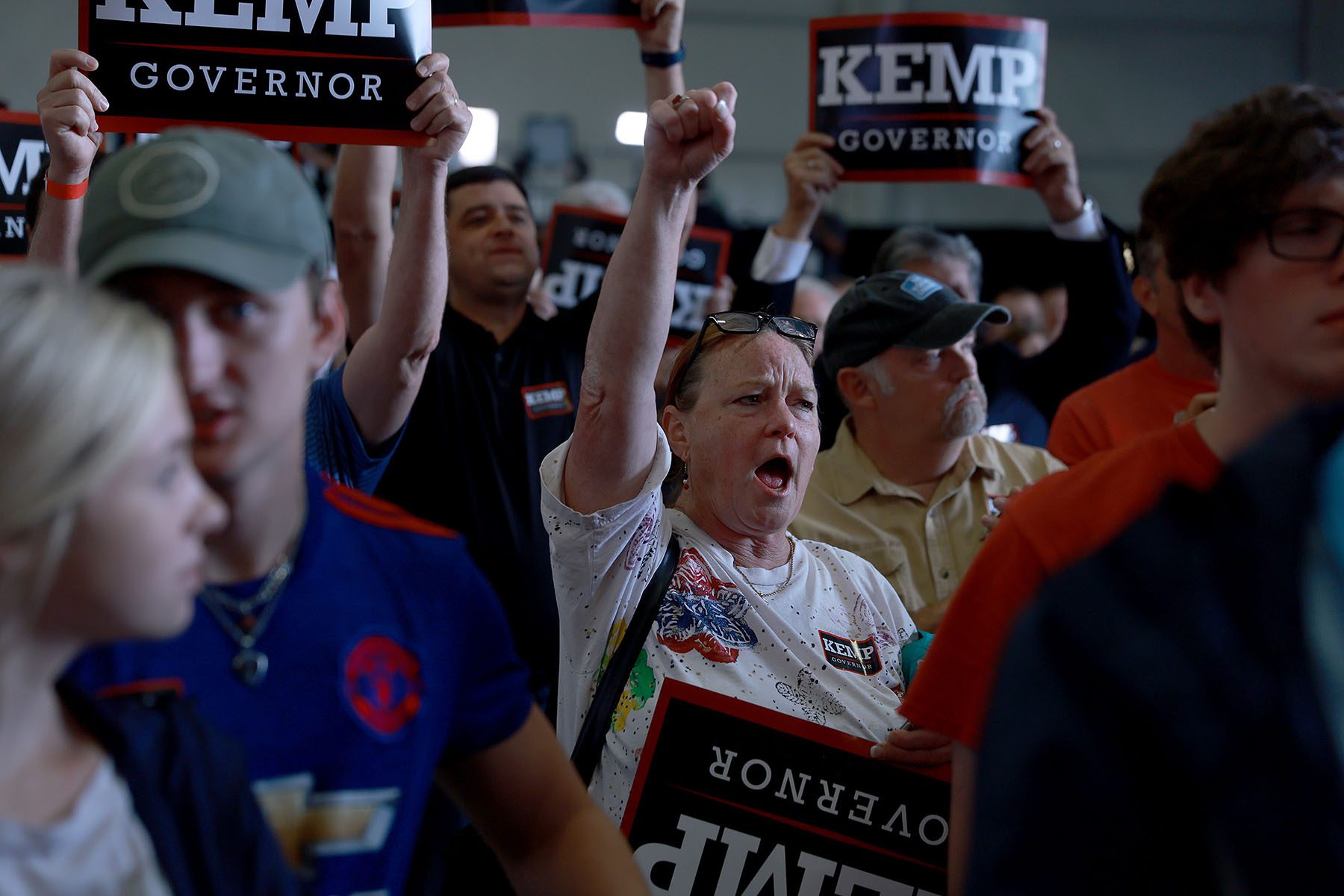 If they lose, he asked, "what are they going to do to undermine the integrity of some of these elections? And if election deniers win, what will they do to further undermine confidence and seed their supporters with the idea that there's no way they can lose — and if they do lose, that the election wasn't secure?"
"That's incredibly damaging," Becker said. "We shouldn't let the fact that primaries are going smoothly reduce our vigilance. The damage is still being done on an ongoing basis."