Two-thirds of Americans say they don't want the Supreme Court to reverse its decision that legalized abortion federally, and even larger majorities say they do not want opinions on personal liberties involving marriage and contraception overturned.
An exclusive The 19th/Momentive poll of more than 8,000 Americans revealed strongly held opinions on maintaining Supreme Court precedent on cases rooted in the 14th Amendment's guarantee of personal liberty.
In the poll, U.S. voters were asked about the following cases and whether they thought these rulings and the rights they guaranteed should stand:
Roe v. Wade, which in 1973 established the constitutional right to abortion
Loving v. Virginia, which in 1967 found laws banning interracial marriages violated the 14th Amendment
Obergefell v. Hodges, which in 2015 established the constitutional right to same-sex marriage
Griswold v. Connecticut, which in 1965 established a federal right to access contraception
Sixty-five percent of Americans, including 87 percent of Democrats and 41 percent of Republicans, would like to see the standard set by Roe maintained. That decision held that abortion was a constitutional right because of the right to privacy guaranteed by the 14th Amendment's due process clause. The right applied until a fetus could live independently outside the womb, roughly 22 to 25 weeks gestational age. Even higher percentages of Americans do not want to see rulings establishing the rights to interracial marriage, contraception and marriage equality — all based in the 14th Amendment — overturned.
"Roe comes from the same set of cases where the Supreme Court has interpreted the 14th Amendment for intimate relational rights," Rachel Rebouché, the interim dean of Temple University's Beasley School of Law and a scholar of reproductive health and family law, told The 19th. "If abortion has no history or tradition as being rooted as a 14th Amendment right, for many people this has now opened up the question about what about these other rigths and are they now subject to attack."
A third of Americans said they want the Supreme Court to overturn Roe v. Wade. Partisanship has more of an influence than gender when it comes to opinions on the case: 87 percent of Democratic women and 85 percent of Democratic men said they wanted to see Roe stand, compared with 45 percent of Republican women and 39 percent of Republican men. LGBTQ+ individuals voiced greater support for Roe; 79 percent want the decision to stand, compared with 64 percent of non-LGBTQ+ adults.
Eighty-three percent of Americans also said they do not want to see the Supreme Court completely overturn Griswold v. Connecticut, which guaranteed the right to contraception access for married couples. The partisan differences are small: 90 percent of Democrats, 80 percent of Republicans and 83 percent of independents say they do not want to see the ruling completely overturned.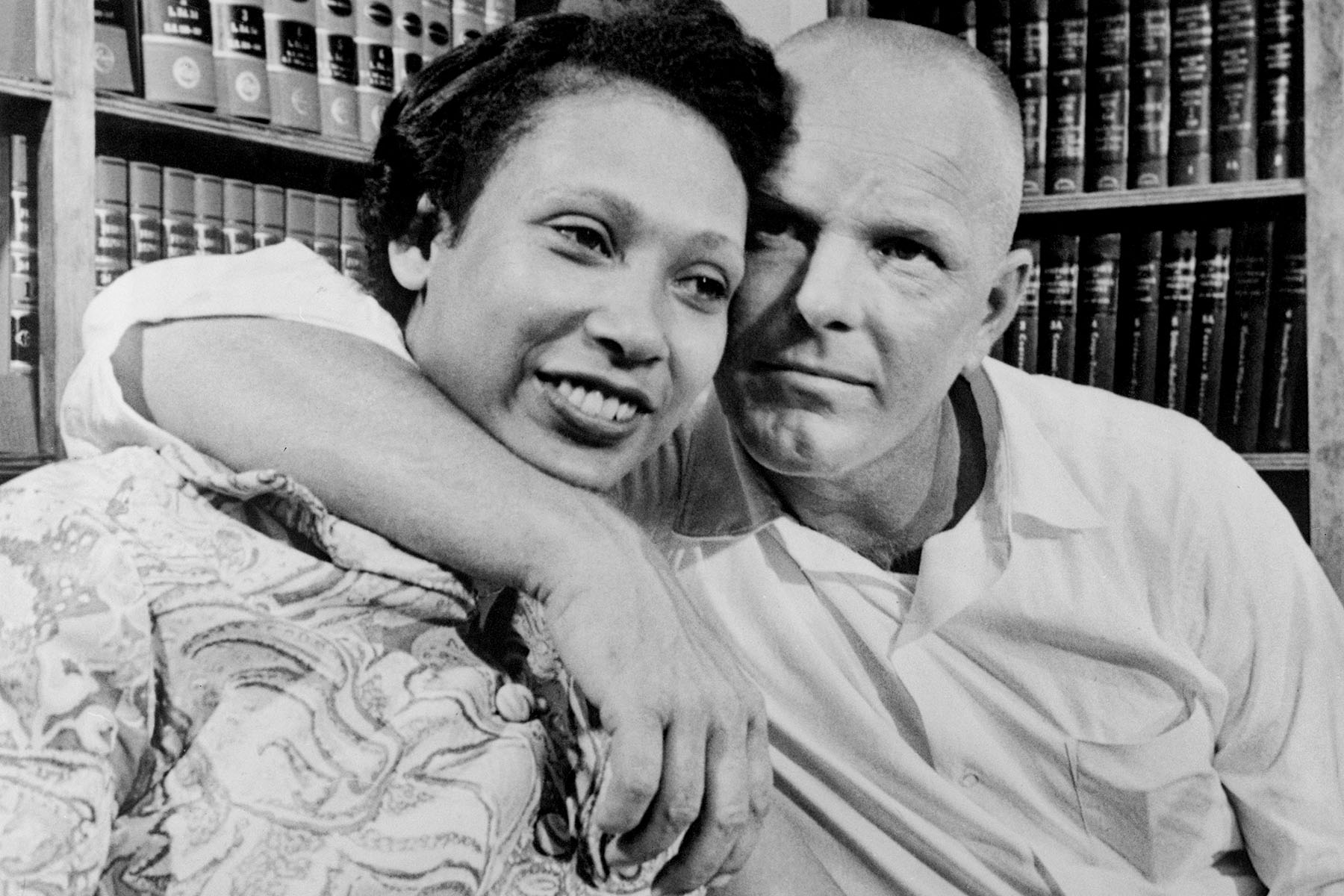 Seventy-eight percent of U.S. adults also said they do not want to see a complete overturn of Loving v. Virginia, which ended the federal ban on interracial marriage. That includes 84 percent of Democrats and 77 percent of Republicans.
"What we see from these results is that public opinion on all four of these issues is in favor of keeping the status quo," Laura Wronski, the director of research at Momentive, the makers of SurveyMonkey, told The 19th. "That's likely not enough to preserve the precedent in Roe, but people are now just starting to think about what else might come next."
Wronski said the overwhelming support for maintaining Supreme Court precedent in these four cases feels especially notable because of how rare it is to see strong majorities on any political issue in such a deeply partisan climate. "It's rare to see such widespread support for any major issue like this," she said.
Seventy percent of Americans said they do not want to see the Supreme Court completely overturn Obergefell v. Hodges, which established a constitutional right to marriage equality. Eighty-six percent of LGBTQ+ adults and 69 percent of non-LGBTQ+ adults expressed their support for the Obergefell decision. Again, party affiliation transcended gender in these opinions, with 86 percent of Democratic women and 83 percent of Democratic men wanting the decision for marriage equality to stand, compared with 58 percent of Republican women and 54 percent of Republican men.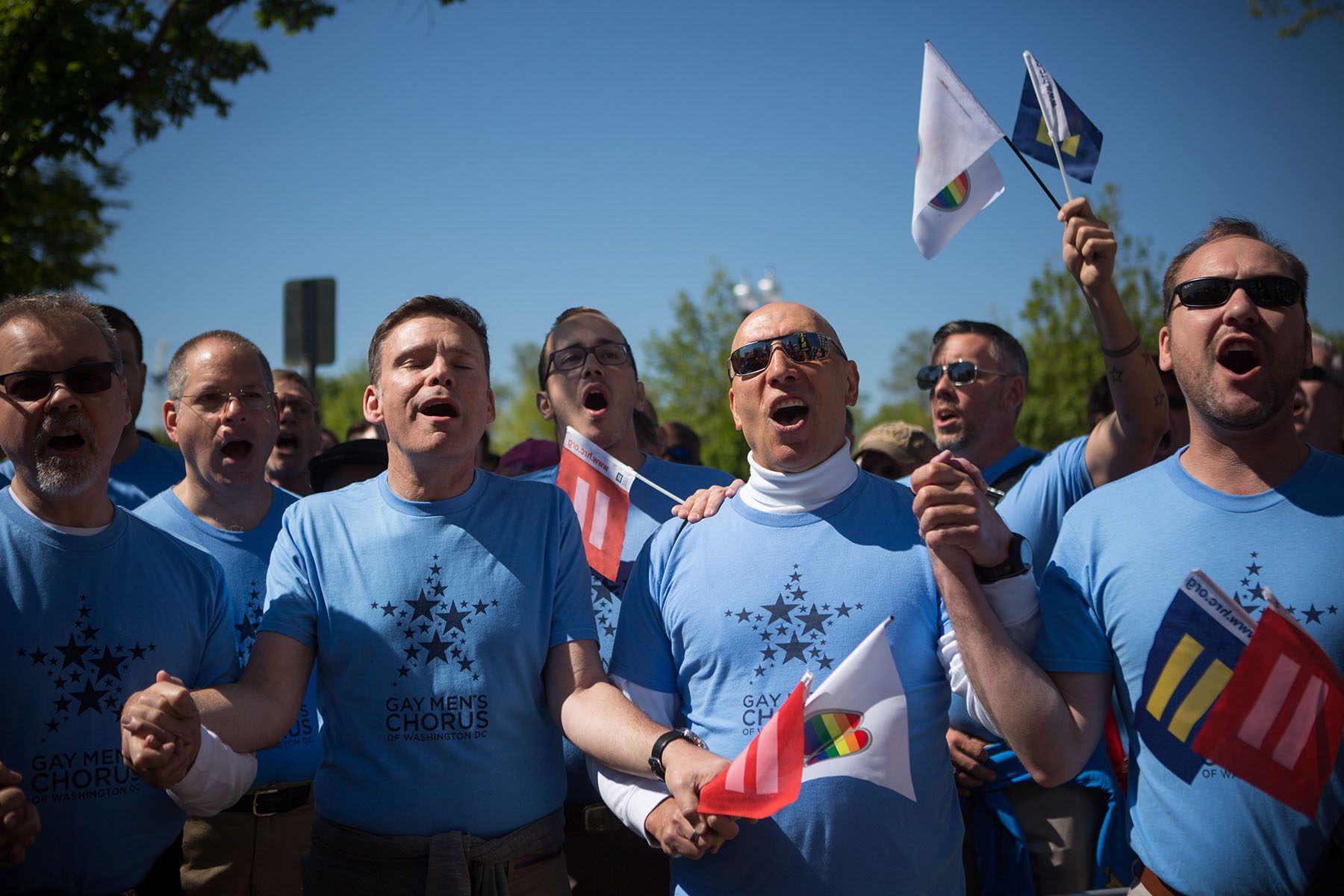 Of the four cases, Roe v. Wade had the weakest support among American adults at large, though a majority still did not want to see it completely overturned.
Rebouché said that while in the draft decision, first published by Politco, Justice Samuel Alito "took pains to distinguish abortion from marriage and contraception and the right to parent, it might be cold comfort" if a test case challenging any of these other 14th Amendment precedents is tried. "The lines are a little fuzzy on what counts and what doesn't when you open up the possibility on what rights we have thought of as protected by the 14th Amendment actually are now not."
The poll also asked whether Americans thought that Supreme Court justices put aside their own political beliefs to issue impartial decisions. Only 36 percent thought this was true, with men (40 percent) slightly more likely to believe it than women (32 percent). Likewise, 60 percent of people believed that the court ends up issuing partisan decisions, including 56 percent of men and 62 percent of women.
Americans' opinion of the Supreme Court also has shifted. In February, before the Dobbs draft leak, 47 percent of American adults said they had a generally unfavorable impression of the Supreme Court, compared with 55 percent today.
Rebouché said Alito's argument in the draft could open the door to challenges to the other Supreme Court rulings.
"If abortion is not deeply rooted in the history and traditions of the United States because it is not explicitly mentioned in the Constitution's text, the same could be said for contraception," she said. "The Constitution doesn't mention women or use the word reproduction once."
The poll was conducted online from May 9 to 16, with a national sample of 8,723 adults. The modeled error estimate is plus or minus 1.5 percentage points. 
Before you go: Stories like this one are only possible due to the support of our generous members. Join them today with a monthly donation of $5 or a gift of any amount. Your investment will help us reach our Fall Member Drive goal.
We're 50% of the way towards our $40,000 goal