As a part of our Fall Member Drive, we're sharing end-of-the-year reflections from some of The 19th's reporters.

Lydia Chebbine, The 19th's photo editor, has thoughtfully paired each reflection with a photo that represents the reporter's coverage or a story they reported on in 2021.

Your trust is important to us, and we believe that by welcoming the individual experiences of you, our readers, and our 19th team members, we can earn, cultivate and retain the trust it will take to continue to lead the way in the news industry.
---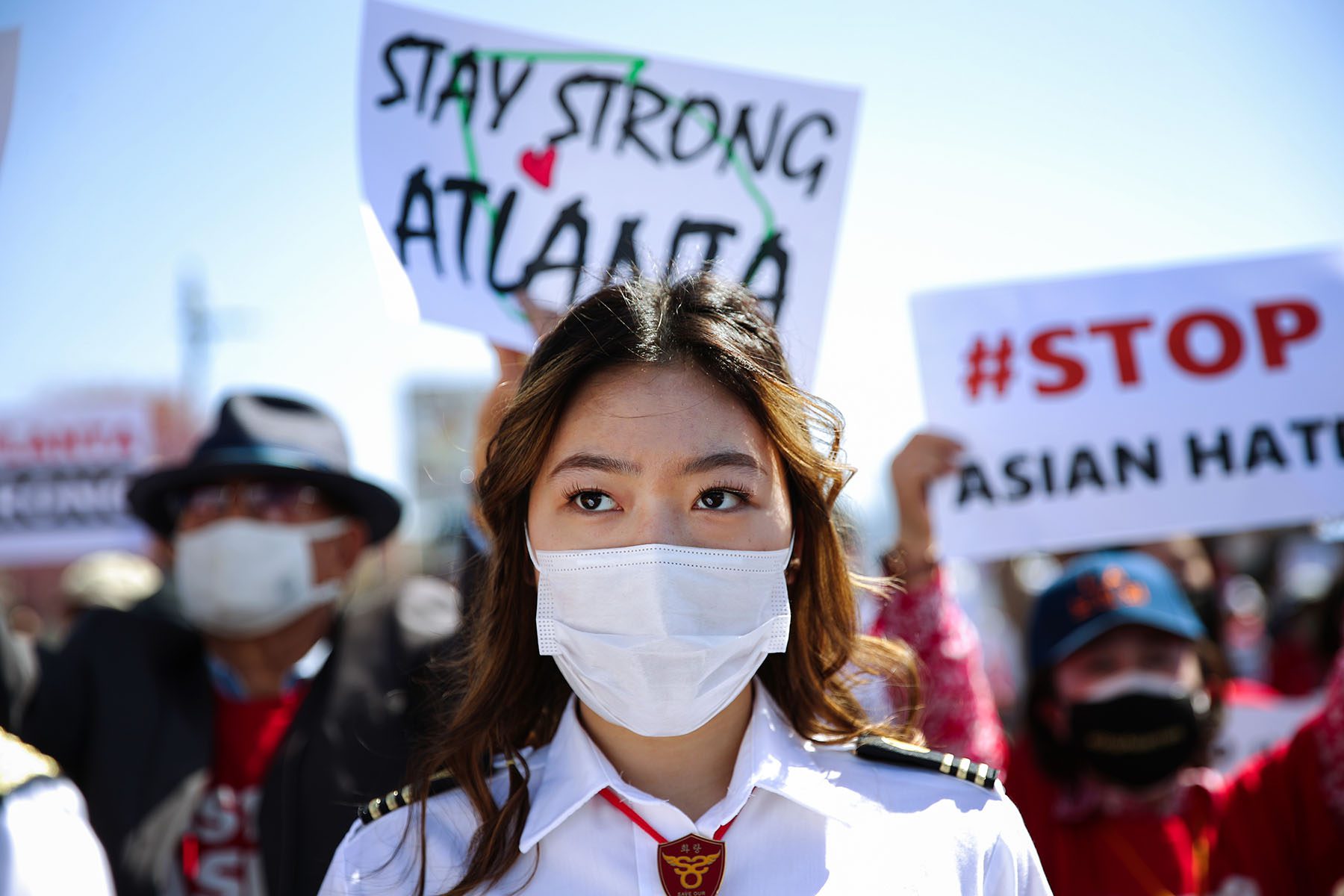 I stayed true to a promise I made earlier in the year: to bring more empathy to our journalism.
I talked with Texas families about anti-trans bills, and teachers and parents about Pride flag bans in schools. I heard from women and nonbinary firefighters about the risks and harassment they face, and intersex advocates about traumatizing surgeries. I interviewed award-winning women journalists who have survived sexual assault, and Asian American and Pacific Islander advocacy groups worried about violent attacks. In all of that reporting, I worked hard to put empathy first.
When you trust me enough to tell me about your life, your children's health, your job or what's happening in your community — I want you to know that I'm listening and that your story matters to me. Your story matters to us at The 19th.
I especially want our LGBTQ+ readers to know that, especially with my colleague Kate Sosin, I will keep reporting the stories that affect their lives. We'll dive further into the impacts of anti-trans legislation and its compounding effects around the country. Our coverage will continue to be a leading source for trans and LGBTQ+ people looking to understand the politics and policy that shapes our lives.
Thank you for supporting us.
---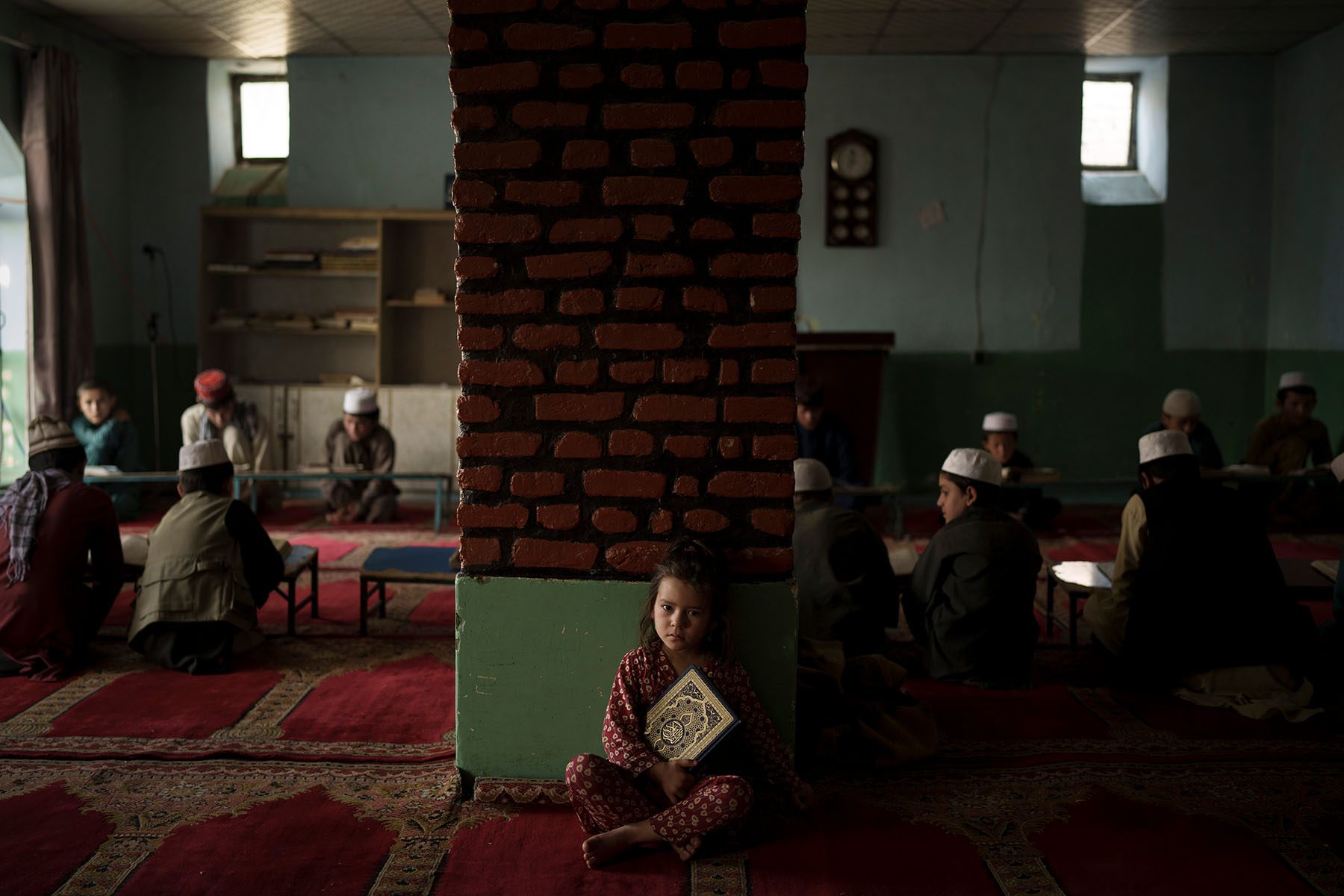 Weeks before the United States marked the 20th anniversary of the September 11 attacks, President Joe Biden declared the country's longest war was finally over. But what at first seemed like a celebratory moment was mired by the Taliban's rise to power and a chaotic evacuation.
I immediately focused on covering a population that is deeply impacted but too often censored or undercovered: women. Over the course of several months, I spoke to Afghan women attempting to escape, active U.S. military service members, veterans who had served in the decades-long conflict, lawmakers working to support Afghan girls, refugee resettlement workers and later refugees struggling to rebuild their lives in a new world.
Julie, an active soldier, told me about the trauma and grief that the end of the war brought: "I just see nothing but voids. All the things that didn't happen. I think about the Afghans. We didn't get them out. There's just one big void, and now it's defined 20 years of my life."
According to a recent survey of service members, Julie is not alone. The majority of people in the study said that their mental health was deteriorating — and since the recent withdrawal from Afghanistan, they experienced new or worse symptoms.
These service members' stories highlight the ways in which people's lives, especially those from marginalized backgrounds, have become collateral damage in conflicts they didn't start. In my reporting for The 19th, I have found that this is a recurring theme. I hope that our work at The 19th helps readers understand exactly how.
---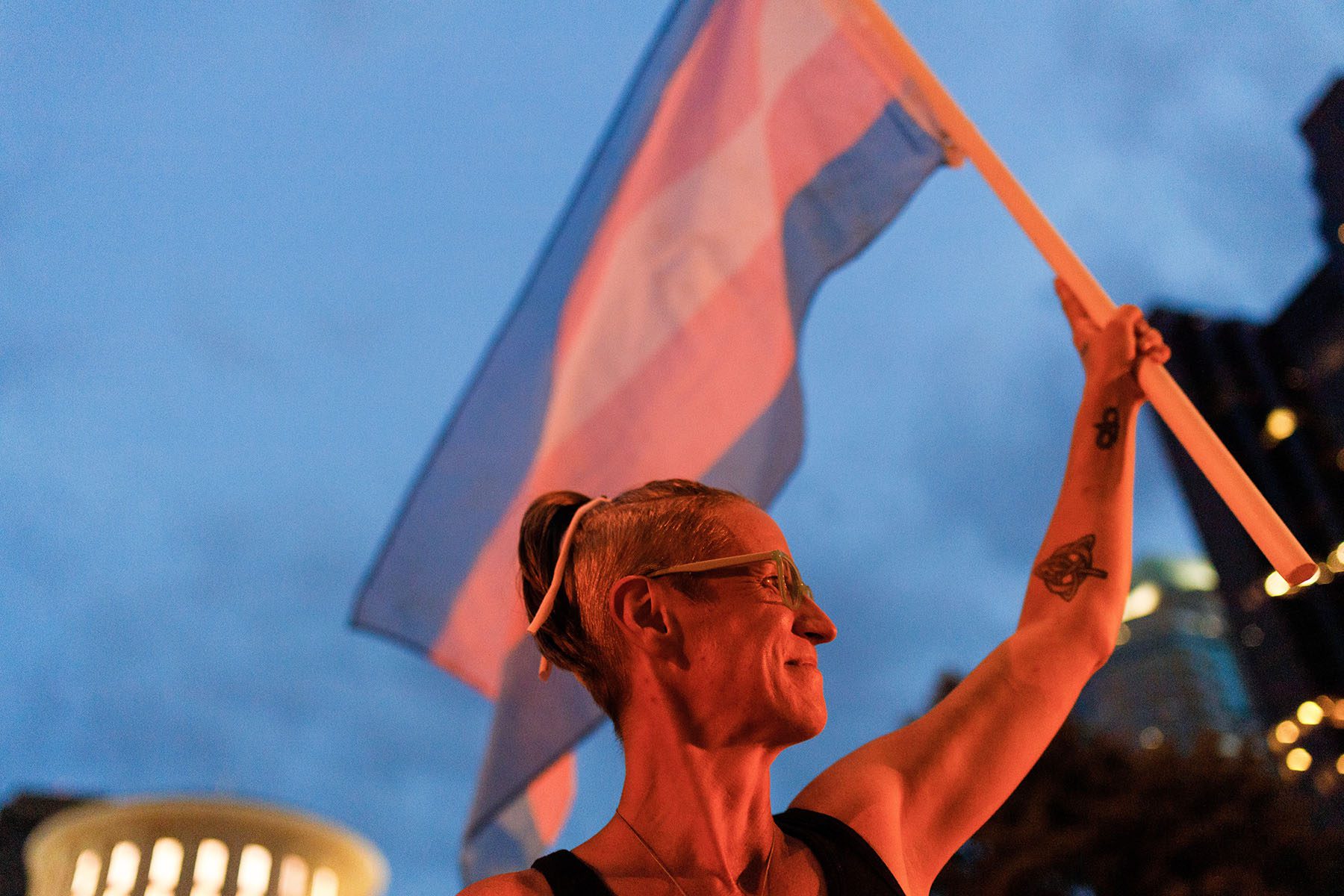 "Why can't you write anything upbeat?" my mom often asks me.
I do, I tell her — but not often. My mom wants the same thing my readers do: stories of transgender joy.
Trans news can feel bleaker by the year, and few outlets cover the urgent issues facing our communities. On many days, finding time for joy feels like a luxury, but it is one that is necessary, for trans perseverance and for accuracy in representing our lives.
Recently, my editor, Abby Johnston, encouraged my colleagues and me to think about writing for our readers, instead of writing about them. That prompted me to think about how trans people are usually covered — as if we don't read the news written about us. I thought about the ways that I want to push myself to be of better service to communities that I don't belong to — including people of color, women, people behind bars, immigrants and older adults.
Abby's point also led me to reflect on how The 19th has grown this year. When I joined this newsroom in 2020, we covered women and politics. Today, we talk more broadly about gender, politics and race. As a trans person, I recognize that my newsroom has grown in its mission to reflect not just who I am, but the communities that my work represents.
We also have more reporters of intersecting identities who are collaborating on and complicating the stories we can tell at The 19th. Also, I'm no longer the lone LGBTQ+ reporter. The joy of this work grows, as do the number of impactful stories we tell.
---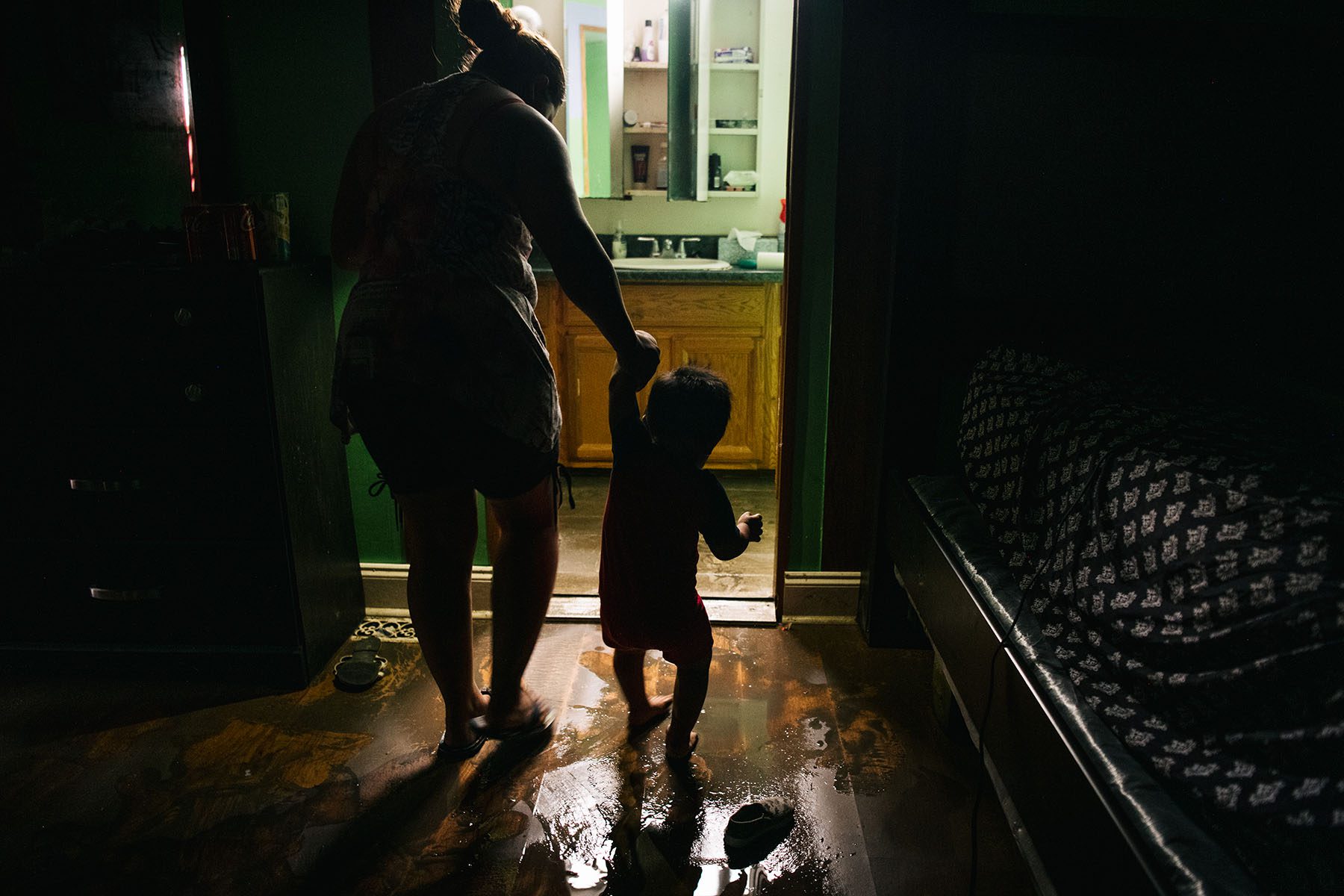 A growing number of people from underrepresented and historically marginalized communities are ascending to positions of power. Even with recent progress though, many in these groups — particularly people of color — remain overlooked when it comes to research, policymaking and mainstream advocacy.
The asterisk in our organization's logo serves as a reminder of our country's unfinished work toward addressing inequities. Since I started working for The 19th in June, my personal goal has been to explore what the asterisk means — and how my stories can give underrepresented voices a platform to advance conversations about equity.
Women are the fastest-growing sector of the incarcerated population, and a growing number of women are dying in jail facilities. My work has examined how the criminal legal system on the whole does not consider the specific factors that disproportionately affect women and drive these trends.
Similarly, environmental disasters tend to hit residents who are women, LGBTQ+ and people of color the hardest. Yet disaster preparedness efforts still struggle to center racial equity or account for increases of gender-based violence during these crises.
In my reporting, I will continue to develop and strengthen this approach. In the new year, I will be focusing more on important conversations about diversity and equity in our legal and judicial systems, especially as it relates to President Joe Biden's promise to become the first person to nominate a Black woman to the U.S. Supreme Court.
---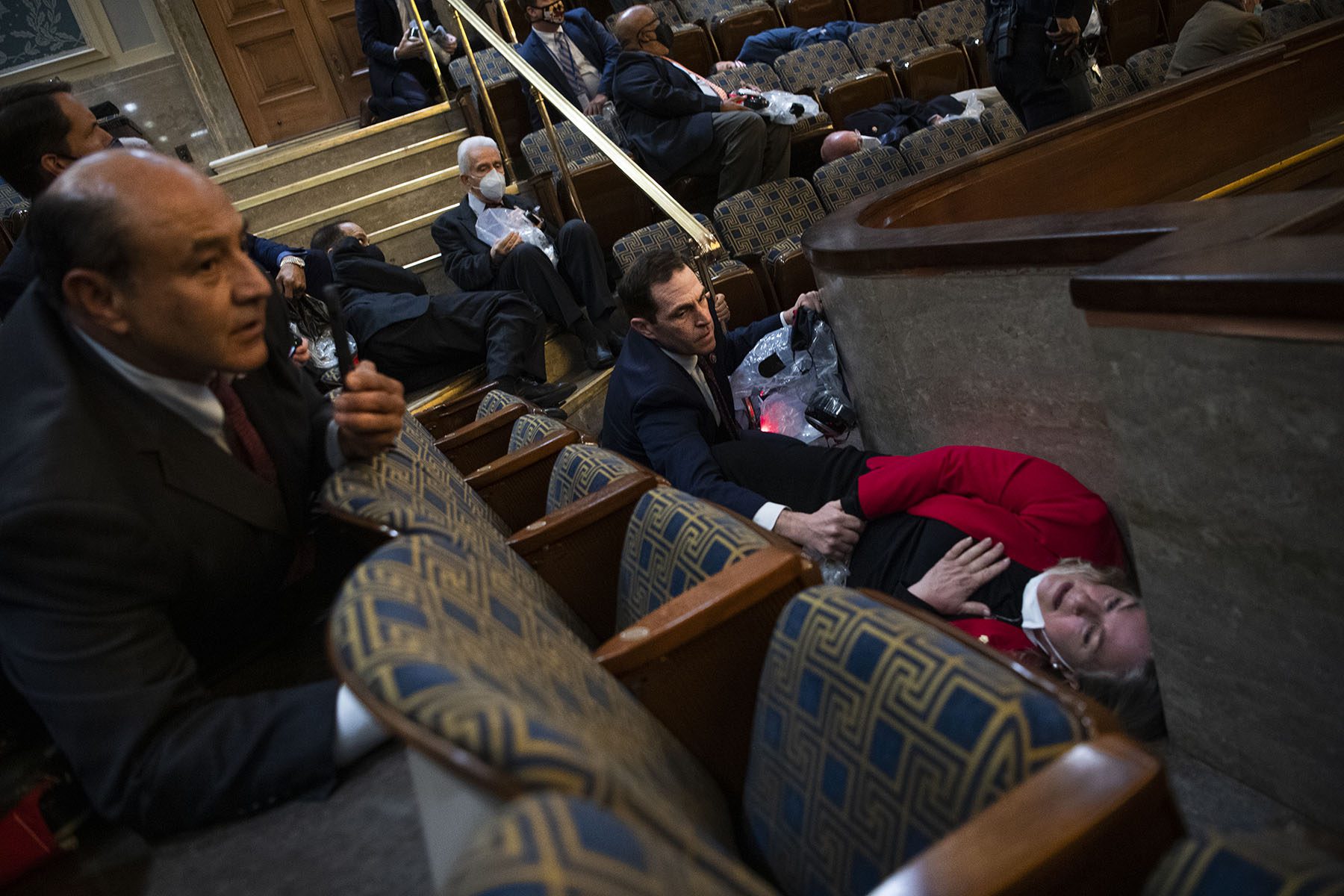 In some newsrooms, the impact that women and LGBTQ+ people have on politics is a story. When you cover Washington for The 19th, it's the story.
This year, I covered how U.S. Sen. Amy Klobuchar is fighting to pass voting rights legislation. In May, I wrote about how Sen. Kyrsten Sinema would be a lawmaker to watch during negotiations over major pieces of President Joe Biden's agenda. I examined Sen. Elizabeth Warren's effective use of soft power to influence the administration.
Sometimes, things got personal: Klobuchar shared how her breast cancer journey inspired legislation to encourage preventive care; U.S. Rep. Susan Wild described how experiencing the Capitol insurrection revived the trauma of her longtime partner's death by suicide — and helped cement her focus on mental health care.
Some of my favorite interviews were with lawmakers who crossed the political aisle to find common ground, like when U.S. Sen. Kirsten Gillibrand, a Democrat, and U.S. Sen. Joni Ernst, a Republican, bonded over shared workouts and family dinners — and then jointly pushed to change how the military handles cases of sexual assault. Similarly, U.S. Sen. Mazie Hirono, a Democrat, found an ally in U.S. Sen. Susan Collins, a Republican — and together they passed an anti-AAPI hate crimes bill.
The stories aren't always happy ones. Sometimes, it means showing how women and LGBTQ+ people endured a toxic working environment at the Lincoln Project. Or examining whether leaders at progressive advocacy groups like Time's Up and the Human Rights Campaign had lost their way by advising then-New York Gov. Andrew Cuomo just as he faced sexual harassment allegations.
I want to thank all of the people who opened up to me over the past year and trusted me to tell their stories. They matter to me, and they matter to The 19th. Next year, I look forward to continuing to spotlight women and LGBTQ+ people who are affecting political change.
---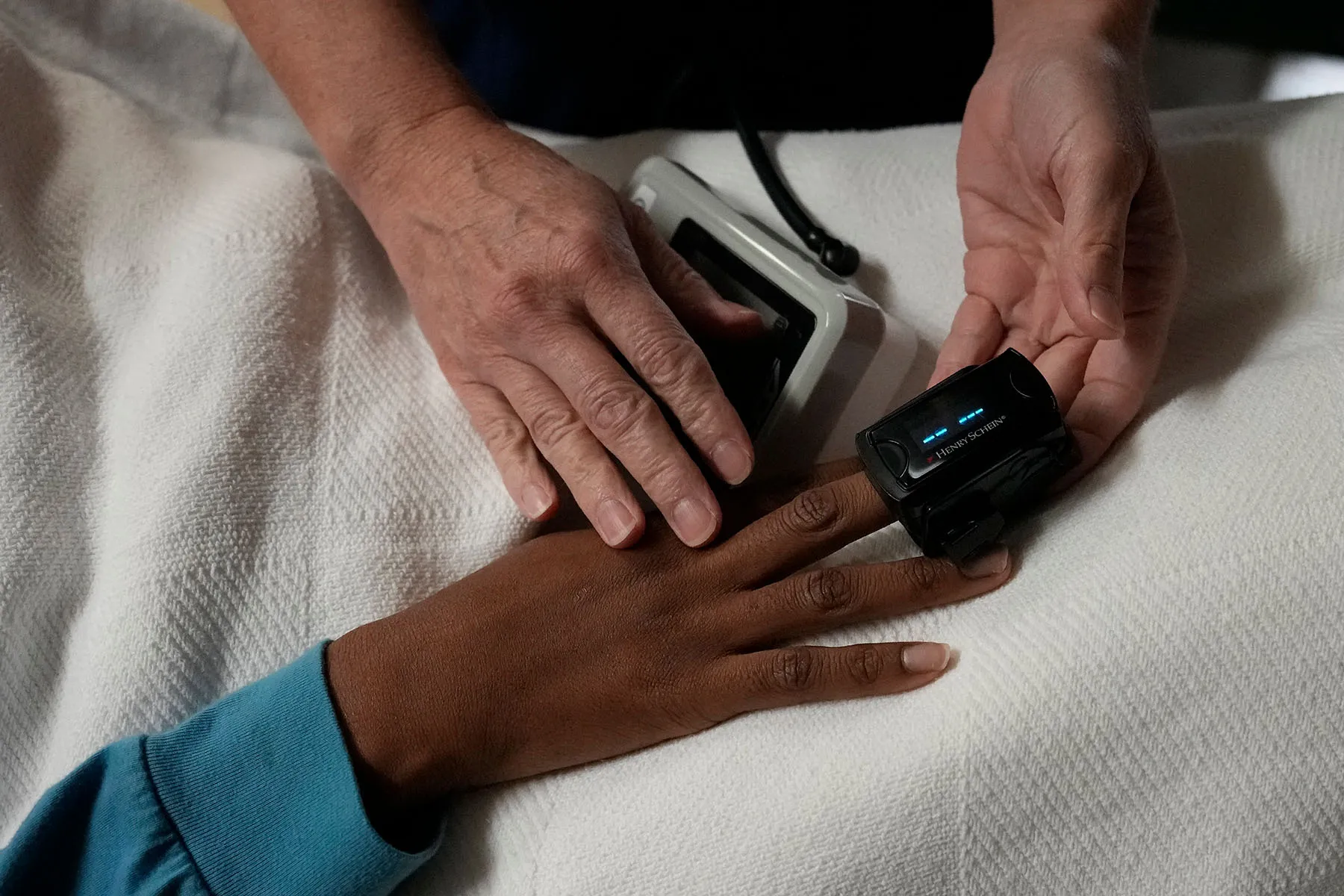 At the start of 2021, my editor and I (virtually) sat down to map out our coverage for the year. We anticipated that the fight over abortion access would be a major issue to cover. But I don't think either of us imagined just how seismic the story would become.
This past year has been one for the history books. Texas, the second-largest state in the country, banned all abortions after six weeks of pregnancy — early enough that many people don't even know they are pregnant. The Supreme Court has agreed to hear multiple abortion-related cases. Experts believe that one of them — a case examining a 15-week abortion ban from Mississippi law — could overturn Roe v. Wade, the 1973 case that enshrined the constitutional right to an abortion.
At The 19th, the weight of this moment, and the enormous emotions on all sides of this issue, aren't lost on us. I have sought to cover this story with the heft and humanity it deserves, and with the empathy our journalism consistently strives for.
That has meant traveling the country — from Texas to Mississippi and Kansas — to speak to the people most affected by these laws, an effort I'll continue throughout 2022.
Our work is already informing the national conversation around abortion. Stories from The 19th have been cited in briefs filed with the Supreme Court, as well as in testimonies before Congress. More importantly, it has reminded people — including you, our readers — just why this story matters.
---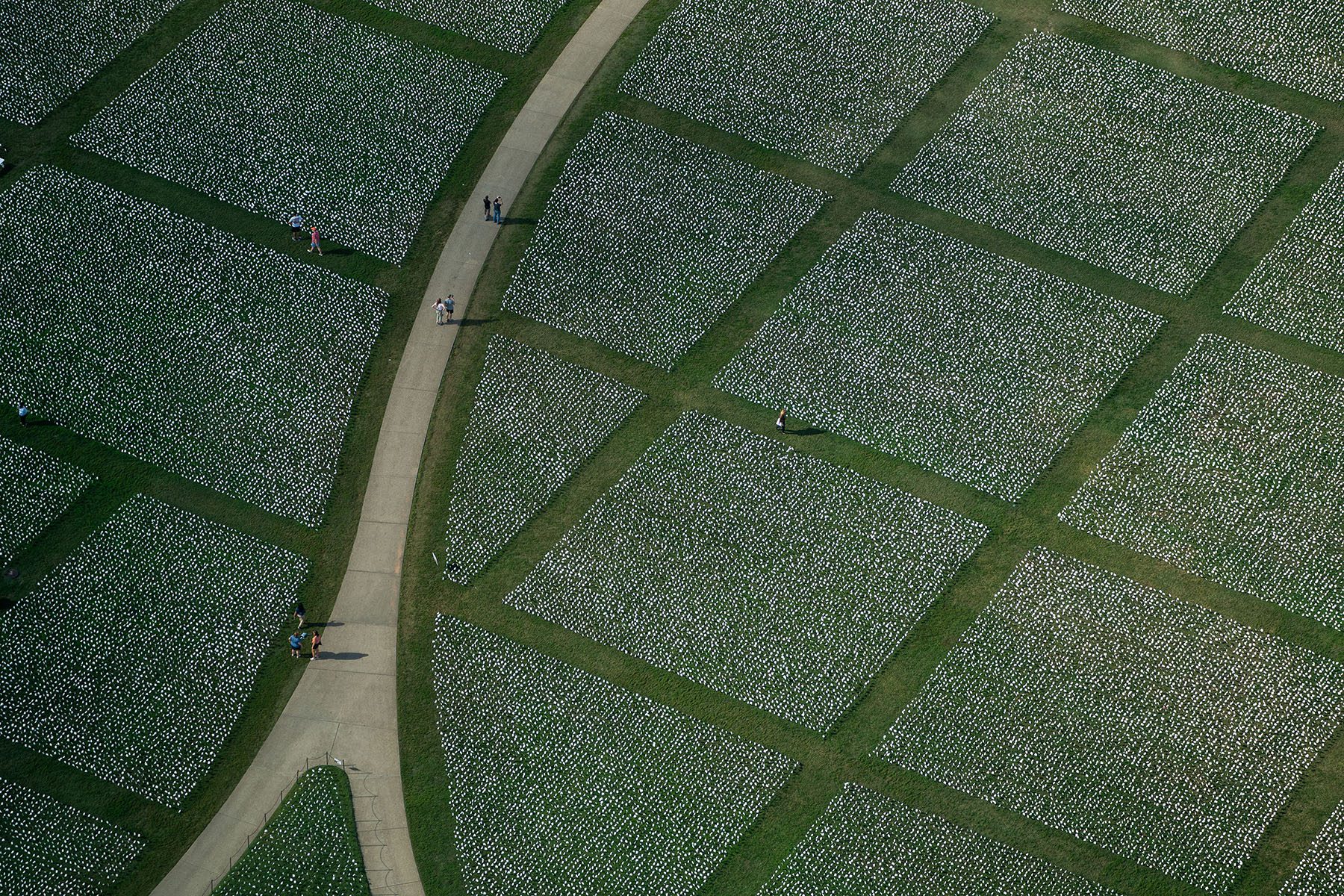 In reflecting on my work over the past year, a couple things came to mind: Our focus on the promise and passage of the expanded child tax credit, our continued analysis of the women's recession, and our detailed coverage of what could be the largest investments in child care, pre-K and paid leave in our history.
I thought about writing about one of those topics, and I certainly believe our reporting on them is among the proudest work of my entire career. We have brought nuance and detail and real-life examples to our coverage of stories of existential importance, to people who have long been ignored.
All of that work exists because The 19th exists — and so does one other story.
In March, I wrote a first-person essay about the death of my grandfather to COVID-19. It's a story that I wouldn't have felt empowered to write anywhere else. My colleagues here, with whom I feel bonded by a culture that makes us feel truly safe to talk about the hard things, encouraged me to take it on. At The 19th, our personal lives are not separate from who we are in our work lives — they enhance it. Our work makes us better, more compassionate reporters. Our lives make our work richer, inform our thinking, help us see what might be overlooked.
Reading back on Abuelo's story now, it feels like peering into a time capsule. All my emotions and challenges at the time are captured in as vivid detail as I could muster then, and I am so thankful for it. After the story came out, that's the response I got from our readers, too: gratitude. Thanks for writing about an experience so many of us have now lived through, or thanks for talking about the bits that are still hard to reconcile, such as why we, as a nation, found a way to go to restaurants, but not a way to visit sick patients safely. Or even just, thanks for doing it when others struggled to string together the words. (I struggled as well, for the record.)
There are so many different ways to serve our readers, and perhaps some of the other stories I wrote did that in bigger ways. I hope this one did it in a more intimate one.
My world has changed so much since earlier this year. The grief and feelings of loss did not stop with Abuelo. I suspect many of us know what that's been like, to feel buried under layers and layers of goodbyes. I've been dug out in part thanks to this community, which has encouraged me to write through the pain.
So perhaps this is not so much about how I served our readers, though I hope I did, but how The 19th — and The 19th community — served me. To write about the hard things is to connect us all. I am grateful to do that here, a place that is leading change in all the big and little ways.