More than a year after the Supreme Court overturned Roe v. Wade, abortion is almost completely outlawed in 15 states. Yet the number of abortions done in the United States – notoriously difficult to calculate — has by some estimates fallen by only about 2,900 procedures per month since Roe fell.
Reproductive health researchers say the ability to travel to other states has played a major role in people's continued ability to access abortions. Clinics in states such as Florida, Illinois, New Mexico, Kansas and Colorado — all close to states with near-total abortion bans — have reported major increases in the number of patients, with the majority often coming from out of state. In Florida, an estimate from the Society for Family Planning found that the number of abortions performed in-state increased by about 1,384 per month in the first nine months after Roe fell, a jump researchers and Florida clinicians alike attributed to more patients coming from out of state.
But in places with total bans, some abortion opponents are trying to find ways to limit residents' ability to leave their states to access abortion, relying on novel legal strategies and targeting those who assist pregnant people in traveling for care — moves controversial even within the anti-abortion movement.
"If you've banned abortion in your state and your goal is to have people in your state not be able to seek abortion anywhere, then obviously travel is what you're looking at," said Laurie Sobel, associate director for women's health policy with KFF, a nonpartisan health policy research group.
One example comes from a federal case out of Texas. Jonathan Mitchell, a lawyer known for helping craft the state's six-week abortion ban, in mid-September served the state's abortion funds with detailed discovery requests, a list of questions that the funds are ostensibly required to answer. The case concerns whether Texas' existing abortion laws — including the six-week ban, which also prohibits "aiding and abetting" people who seek abortions — could apply to organizations such as abortion funds that help people leave the state for care.
The discovery requests are unusual in the scope of detail they seek. A form submitted to the Lilith Fund, based in Austin, requests "every county in Texas" someone traveled through while leaving the state for an abortion, as well as "the identity of every person, other than the woman who aborted or who sought to abort her unborn child and her family members, who assisted or facilitated the abortion in any way."
Essentially, the requests represent an effort to find out how people are traveling out of state and who is supporting them. Mitchell declined to comment on the record for this piece, citing the pending case.
The state's abortion funds have asked the judge overseeing the case, Judge Robert Pitman, to issue an order protecting them from having to comply. Depending on how the judge rules, parties on either side of the lawsuit could appeal to the next federal court, the famously conservative U.S. Court of Appeals for the 5th Circuit.
No other attorneys in states with abortion bans have yet sought to emulate Mitchell's discovery request, though some may wait to see whether this kind of filing succeeds.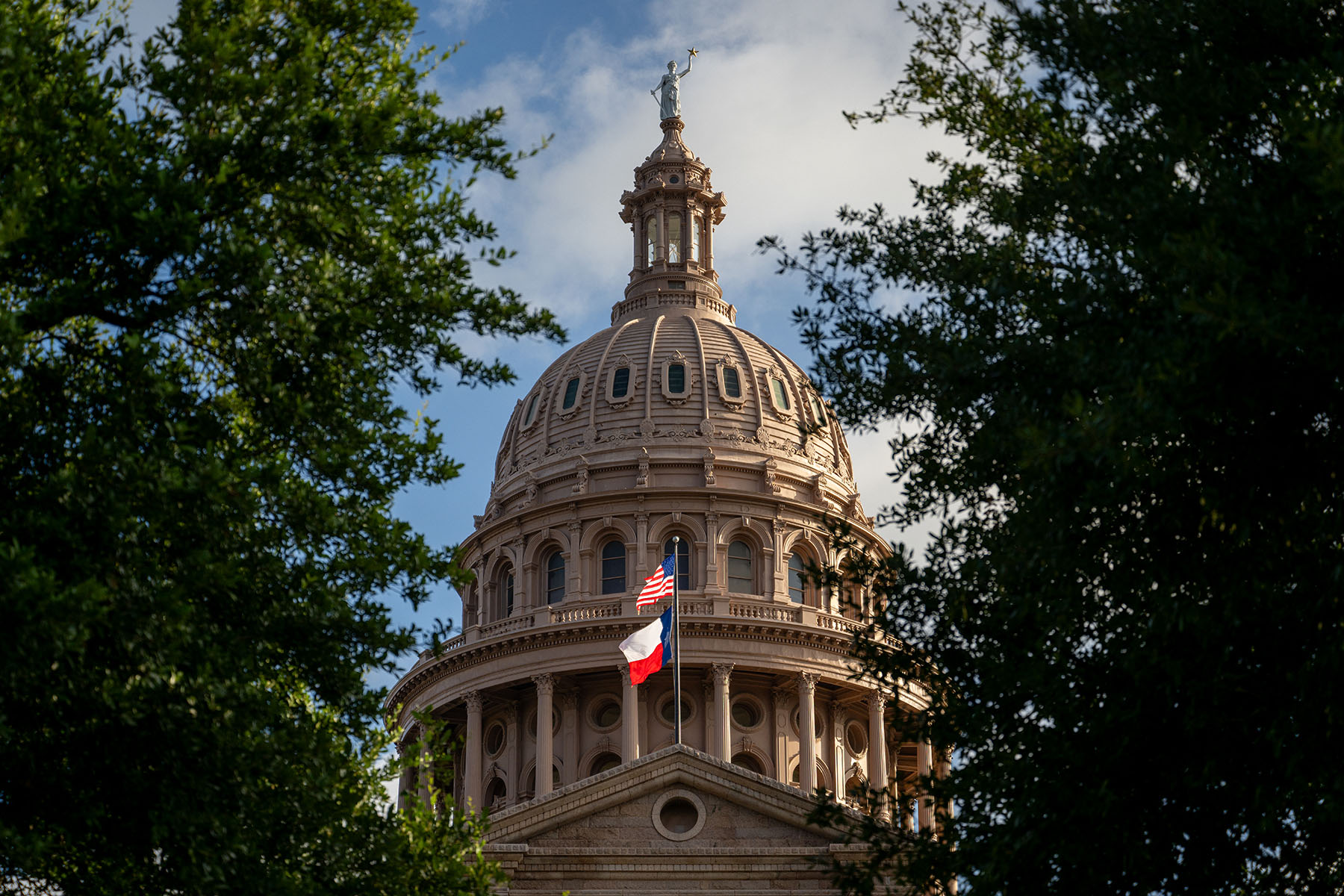 The effort comes on the heels of other attempts to weaken pregnant people's travel support networks. In August, Alabama's attorney general declared that his office had the power to prosecute people who helped residents leave the state for an abortion using criminal conspiracy laws. So far, he has not actually leveraged that authority, leaving the legal basis untested. And a handful of counties in Texas have passed ordinances that would outlaw using their roads to drive someone out of state for an abortion. These measures would largely be enforced by civil lawsuit rather than criminal punishment.
The impact of any of these efforts is unclear at best, argued David Cohen, a professor at Drexel University's Kline School of Law. Measures like the Texas road ordinances are even more difficult to enforce, he said; for one thing, it is unclear how people would find out why someone had traveled through a specific area and whether it was to help another person get an abortion.
"On the one hand, we have these statements and threats. On the other, we have very little actually getting done," Cohen said. "People deserve to know it's still legal and it's happening all the time. And these threats are empty so far."
Efforts to pass state laws curbing abortion-related travel — once a top priority for the anti-abortion movement — are largely floundering, and abortion opponents remain divided over whether and how to try to stop people from traveling for abortions. Some suggest that the risks of passing restrictions are too great: Laws overtly banning travel may not survive legal challenges, or they could prompt political backlash. Efforts like Mitchell's discovery requests or the Texas road ordinances have been put forth without the support or endorsement of major anti-abortion lobbying groups.
Part of the challenge is that laws restricting travel could face heightened constitutional scrutiny. Supreme Court Justice Brett Kavanaugh, who voted with the majority in 2022 to overturn Roe v. Wade, suggested at the time that he would oppose laws explicitly limiting a pregnant person's right to travel out of state for an abortion, calling such restrictions unconstitutional.
"There were a lot of conservatives who were hot to trot about this before Dobbs," said Mary Ziegler, an abortion law historian at the University of California, Davis. "There was an easing off in the pace of these changes."
But finding ways to restrict travel — including through state laws — is likely a long-term goal for abortion opponents, she said, even if it is one that many anti-abortion groups are not prioritizing any time soon.
"I don't think interest has changed," she added. "If anything, it's intensified."
Only in Idaho have state lawmakers successfully enacted anything that could affect people's right to seek an abortion out of state, enacting a law that would punish people who help minors leave the state to terminate a pregnancy without the consent of their parents. Similar restrictions already existed in other states, including Arizona and Missouri, though Idaho was the first to pass such a law after Roe's overturn.
"We could see other states potentially do something similar," said Katie Glenn, state lobbying director for the anti-abortion group Susan B. Anthony Pro-Life America. Most state legislatures have adjourned for the year, but her organization will be watching next year to see if those with abortion bans prioritize laws that restrict people's ability to help minors leave their states for care.
Even if the legal future of travel restrictions remains unclear, though, these efforts will likely cause a chilling effect for people who otherwise might have sought an abortion, decreasing the number of abortions further, Sobel said. Many people are already unsure about whether they can safely and legally travel out of state for care. Hearing about efforts to identify or punish those who help them could add another source of fear, even deterring people from leaving the state.
"It might be enough to scare many people into just not seeking care," she said.