The Florida Supreme Court could soon determine the future of abortion in the state, either sustaining a critical access point in the South or further eroding abortion rights in the region.
The case before it concerns Florida's 15-week abortion ban, which has been in effect since July. Abortion providers have challenged that law, citing a 1989 decision in which the state Supreme Court ruled unanimously that Florida's constitution — which guarantees a right to privacy — protected access to abortion.
The state's court is far more conservative than it was in 1989, a shift that political observers credit to Gov. Ron DeSantis. Many believe that a majority of the court's seven justices will not only uphold the current 15-week ban, but use the case to overturn that 1989 precedent. If the court finds the state does not protect the right to abortion, it could clear the way for an even stricter ban that would cut off access before many people know they are pregnant.
Earlier this spring, the Republican-run legislature passed a new law prohibiting most abortions after six weeks of pregnancy, which would only take effect if the court overturns Florida's abortion rights protection. Enforcement would kick in 30 days after a ruling. A six-week ban in Florida, the third-largest state in the country, would leave Virginia as the only state in the South with legal abortion after the first trimester of pregnancy.
The 19th spoke to experts across the state to illustrate how Florida's current abortion laws have affected access to care, and what impact this case could have in the Sunshine State and across the South.
How did Florida become such a critical access point for abortion?
Abortion is currently legal up to 15 weeks of pregnancy. The law, which took effect in 2022, represented a drastic change for the state, which had previously allowed the procedure up to 24 weeks of pregnancy.
Still, the 15-week ban is one of the South's most permissive laws, turning Florida into a destination for people seeking abortions across the region.
An analysis by the Society of Family Planning estimated that in the first nine months after Roe v. Wade fell, allowing strict state abortion bans to take effect, Florida recorded the largest increase in abortions of any state in the country: 12,460 abortions, or 1,384 more abortions every month. Researchers attributed the jump to people traveling from other places with stricter abortion bans.
Another estimate, from the state's Agency for Health Care Administration, found that in 2022, 6,708 people traveled to Florida from out of state for an abortion, a 38-percent increase from the previous year. Roe was overturned halfway through 2022.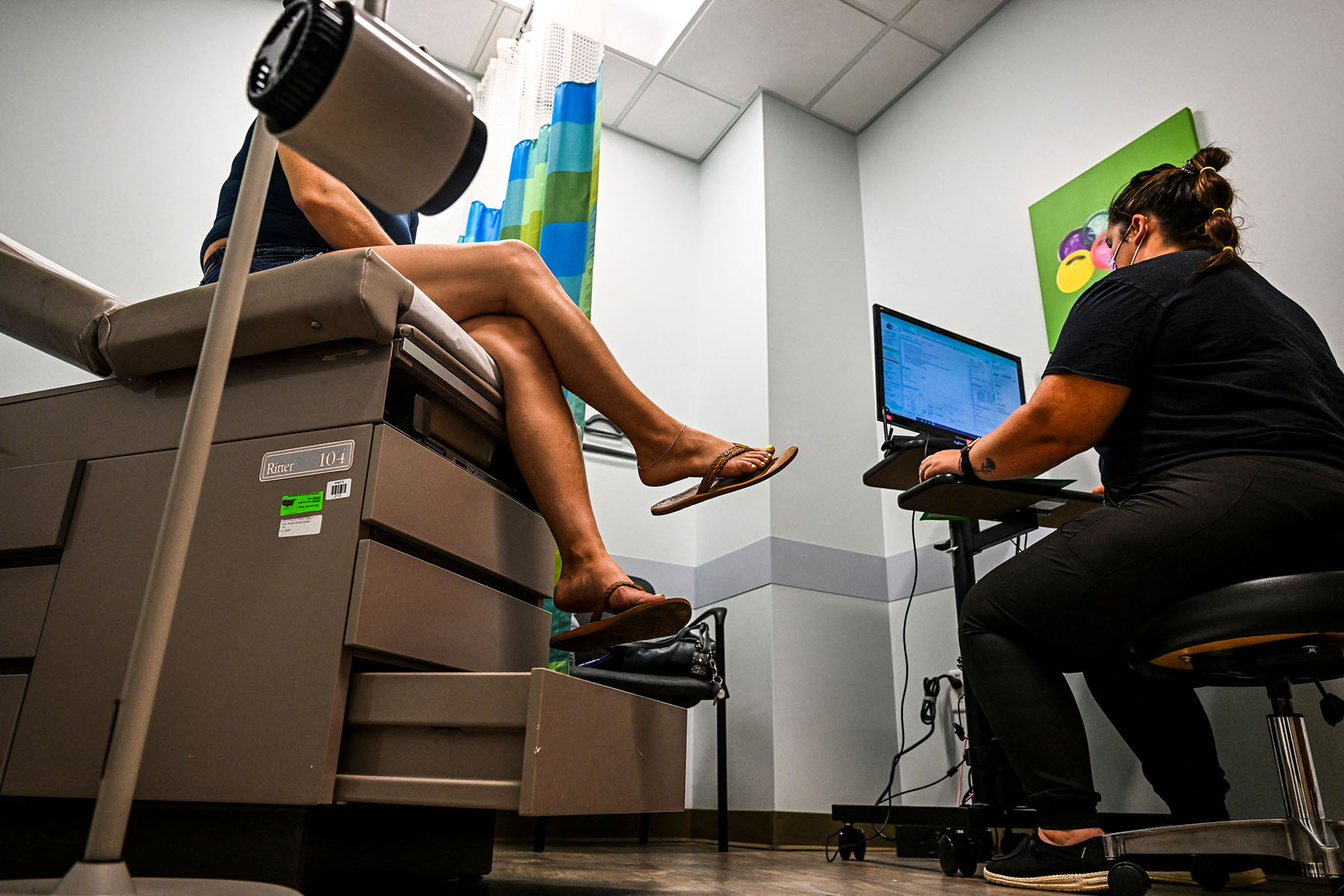 How accessible is abortion in Florida? Is it easy to get an abortion?
The influx in patients, coupled with Florida's own restrictions on abortion, has increased the wait time on the procedure. Just before implementing its 15-week ban, the state began to enforce a law requiring people seeking abortions make two visits to a clinic, 24 hours apart.
The increase in patients has made scheduling that second visit far more difficult, said Robyn Schickler, chief medical officer of Planned Parenthood Southwest Central Florida, which operates nine health clinics in the state, six of which provide abortion. It can take a week for someone to be seen even for the initial state-mandated visit, and clinics often don't have an available abortion appointment 24 hours later, she said. Patients frequently have to wait another week for their actual procedure, a delay that can push them later in pregnancy.
If those delays push them past week 12, their options for care could change. A medication abortion, which can be completed at home with a combination of two drugs known as mifepristone and misoprostol, is most effective in the first trimester. People past that point in pregnancy are eligible only for abortion via a minor surgical procedure. Procedures in the second trimester can also cost more than an abortion done earlier.
"There just aren't enough abortion providers for the number of people that need it," Schickler said.
Are many people in Florida able to get an abortion before 15 weeks? What happens to the people who can't?
Most abortions in the United States take place before 15 weeks, including in Florida. State data shows that in 2021, the last full year without a 15-week ban, about 94 percent of abortions in the state were performed within the first trimester, which ends after the 12th week of pregnancy.
But the share of second trimester abortions in the state has slowly grown, even with the 15-week ban in place. In 2022, about 8 percent of abortions in Florida were done in the second trimester; so far this year, about 10 percent of abortions have been. Abortion providers in the state say the increase is noticeable — and it reflects a trend clinicians have seen across the country: People have had to wait longer to schedule appointments and procedures, pushing them further into pregnancy.
In Florida, that means increasingly running up against the 15-week cutoff.
So far in 2023, 15 percent of people seeking support from the Florida Access Network, an abortion fund, have had to travel out of the state for care — a more expensive process, often requiring extra gas money, hotels or plane tickets. As a result, said Stephanie Loraine Pineiro, the fund's executive director, the fund is no longer able to support everyone who might have sought their help paying for an abortion.
"There's definitely an increased need for travel for folks," Pineiro said. "Historically, folks haven't needed to travel from Florida. Florida was a destination."
What impact would a six-week ban in Florida have?
If the state is able to enforce its six-week ban, fewer people would be able to get abortions in the state. Florida does not publish data showing how many people receive abortions before six weeks of pregnancy, but 2020 data from the Centers for Disease Control and Prevention found that 3 in 4 abortions in Florida happened at or before the 6-week mark.
That is a far larger share than in other states, though the figure has likely grown, with more people now seeking care later in pregnancy. Staff from Florida Access Network said that on average, people who reach out for help paying for an abortion are around 10 weeks pregnant.
Those who could not get abortions in Florida could leave the state for an appointment. Based on how people have responded in other states with strict abortion bans, Pieneiro said, some will likely try to induce abortions at home, potentially mail ordering medication abortion pills from international medical services such as the European Aid Access. Others will likely have to continue pregnancies they otherwise would have chosen to terminate. A six-week ban in Florida would also mean people from nearby states with abortion bans — such as Alabama, Mississippi, Louisiana, Tennessee and South Carolina — will have to travel farther north if they want to terminate a pregnancy.
The closest options to Florida for people seeking abortions after 15 weeks are now Virginia, Illinois and Washington, D.C. If the stricter ban takes effect, then Virginia, which allows abortions up until the third trimester, and North Carolina, which currently has a 12-week cutoff, will be the only places in the South with legal abortion later than six weeks.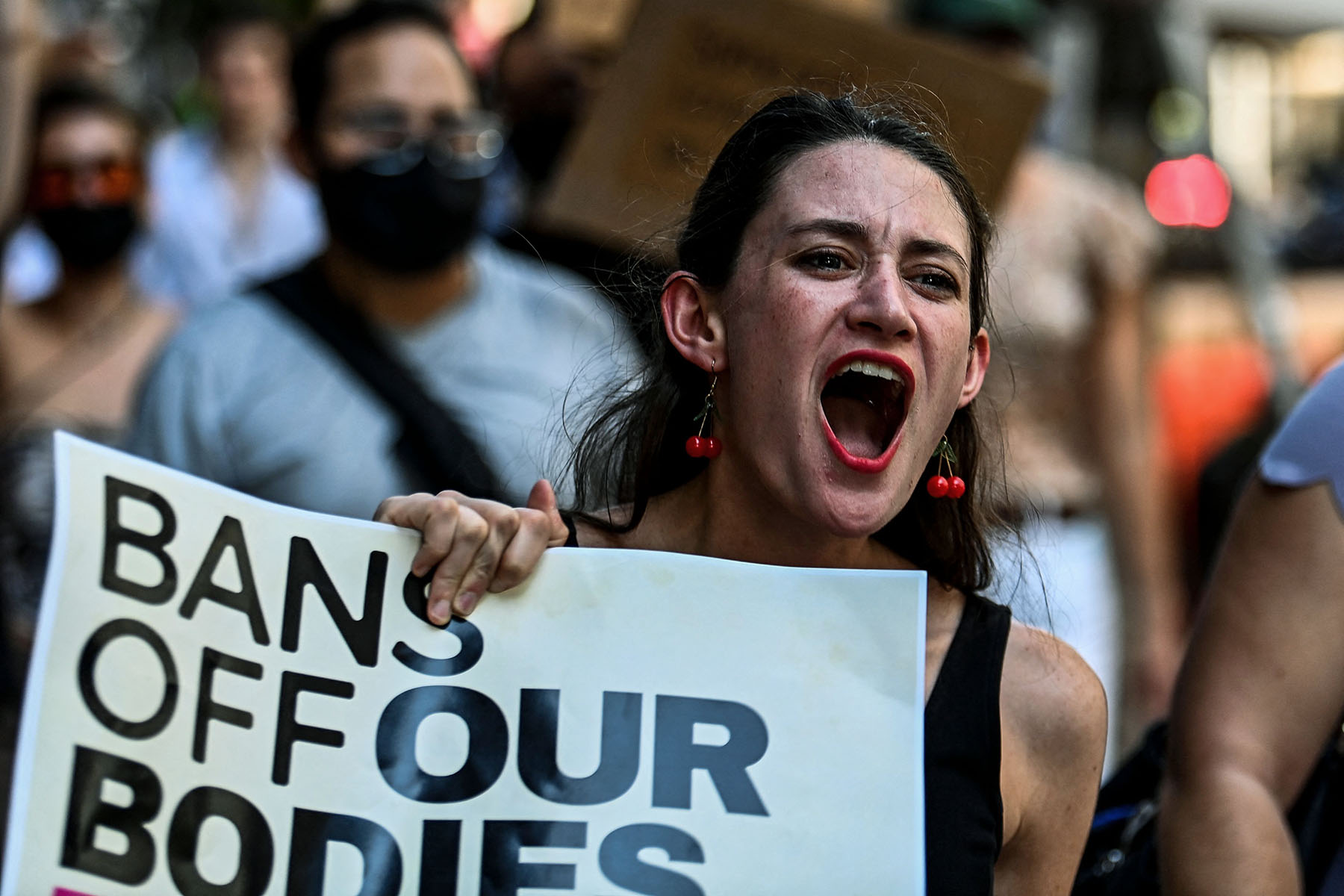 How might this case play out? What arguments are being made, and when will the court actually rule?
The court will hear arguments on September 8, and the hearing will be broadcast live online. A decision could come any time after.
If the court upholds the 15-week ban and holds that Florida's constitution does not protect abortion rights, the six-week ban will take effect 30 days later. The court could also uphold the 15-week ban without changing its interpretation of Florida's constitution. It could also strike down the current law, allowing abortions once again to be done until week 24 of pregnancy.
Arguments will likely focus on the meaning of Florida's privacy protection, which was added to the state constitution in 1980. The state's abortion clinics, represented in court by the American Civil Liberties Union, said the protection includes the right to terminate a pregnancy.
Florida, meanwhile, has argued in legal filings that the state's privacy protection does not include the right to "decisional autonomy" — a framework that affects abortion protections, but also whether the constitution guarantees other rights, such as the right to contraception.
"That's a broad argument that would have consequences for other rights," said Helene Barthélemy, a staff attorney with the ACLU of Florida.
Isn't Florida voting on abortion rights next year?
As they have done in many Republican-led states, Florida abortion rights organizers are pushing for the state's 2024 ballot to include a measure that would enshrine abortion rights in the state constitution. If it passes, that measure would overturn both the six-week and 15-week ban. It also could result in the undoing of Florida's mandatory 24-hour waiting period for people seeking abortions, though that question would likely be decided by the Florida courts, Barthélemy said.
That would result in changes largely aligned with Floridians' beliefs, said Michael Binder, a pollster at the University of North Florida. Public opinion data shows that the state's current law isn't popular among Floridians, he said. About two-thirds of the state's residents oppose the six-week prohibition.
Still, the ballot measure faces an uphill battle. Organizers will need to gather a million signatures by February, and the state Supreme Court will need to approve the proposal before it can go on the November ballot.
"That's one of the challenges of Florida that's different than, say, a California," Binder said. "The Florida Supreme Court regularly just throws out ballot measures based on sometimes questionable interpretations of just the description of the ballot measure."
If the abortion rights measure does make it to Florida's ballot in November 2024, its passage will require at least 60 percent approval.