*Correction appended.
Your trusted source for contextualizing justice news. Sign up for our daily newsletter.
Two days before the U.S. Department of Justice announced an investigation last month into the conditions at Fulton County Jail in Atlanta, 19-year-old Noni Battiste-Kosoko was found dead in her jail cell at another facility managed by the same county.
Her cause of death has not been publicly released, but the circumstances of her incarceration felt familiar to Atteeyah Hollie.
As an attorney and the deputy director for the Southern Center for Human Rights, Hollie has come across other cases of Black women and women of color held in jails pretrial for extended periods of time on low-level criminal charges. In Battiste-Kosoko's case, she was held for 52 days — from May 20, 2023, until her death July 11 — for missing a court appearance in connection with misdemeanor charges she received in February.
"It's just really tragic that it takes this to move people," Hollie told The 19th. "People are living in horrific jail conditions every day, and it's only by luck that they're not losing their lives because of these conditions. But it shouldn't have to come to that in order for us to take the serious action that these crises require."
For Atlanta-area advocates who have witnessed the Fulton County jail conditions, the DOJ investigation follows repeated instances of inhumane treatment for women and others in facilities throughout the county. It also highlights systemic concerns about women's experiences leading up to and during jail detention.
The DOJ investigation will focus on just one of the several facilities operated by Fulton County. Though the investigation does not include the particular unit where Battiste-Kosoko was detained, advocates said they hope it will lead to broader scrutiny about the county jail system as a whole.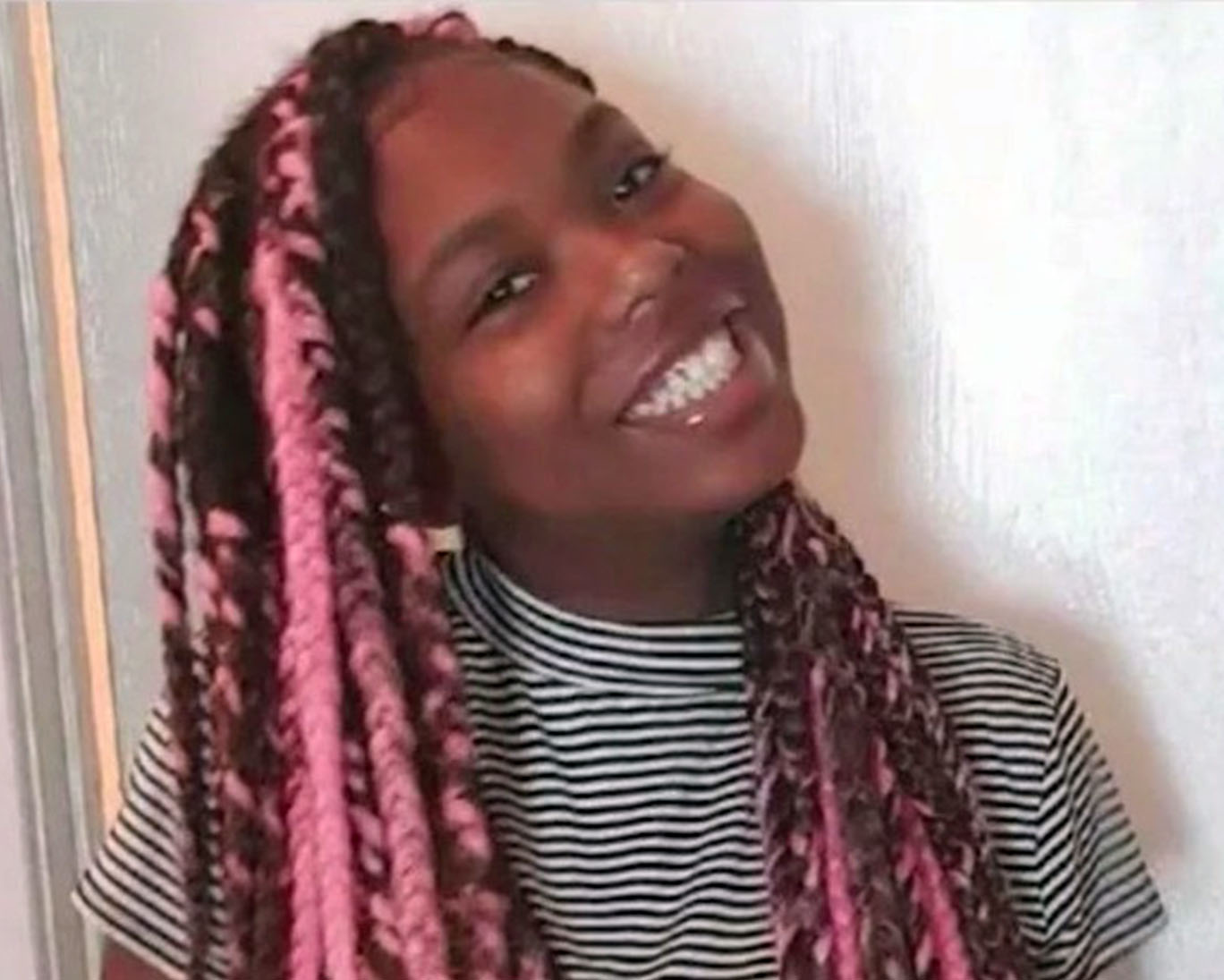 "We will examine living conditions in the Fulton County Jail, access to medical care and mental health care, use of excessive force by staff and conditions that may give rise to violence between people incarcerated at the facility," Kristen Clarke, assistant attorney general for the Civil Rights Division at the U.S. Justice Department, said July 13 when she announced the investigation.
Clarke continued that the probe will also examine whether the jail discriminates against incarcerated people with psychiatric disabilities.
Advocates who spoke with The 19th said federal intervention is long overdue. For years, Fulton County has struggled to manage a number of challenges, including overcrowding that prompted a push by county officials to expand the jail system. Fulton County commissioners approved a partnership with the city of Atlanta in August to lease a portion of the city jail for four years, despite pushback from a number of advocacy groups.
"Our jails and prisons don't work as far as rehabilitation," said Robyn Hasan, a formerly incarcerated woman and the executive director with Women on the Rise, an Atlanta-area organization on the front lines of demanding improvements to Fulton County jails. "If there's nothing being done to rehabilitate people, then when they come home there is going to be a repeated cycle of offenses."
Battiste-Kosoko was one of several hundred women under the county's oversight who were kept at the Atlanta City Detention Center as part of the new lease. Her death is not the only case to spark mounting criticism of Fulton County.
In September 2022, 35-year-old LaShawn Thompson was found dead in his cell in the psychiatric wing of Fulton County Jail. In April, the Southern Center for Human Rights wrote the DOJ a letter calling for an investigation.
Photos from the scene showed Thompson's filthy jail cell and his body covered in bed bugs and insects, igniting public outrage.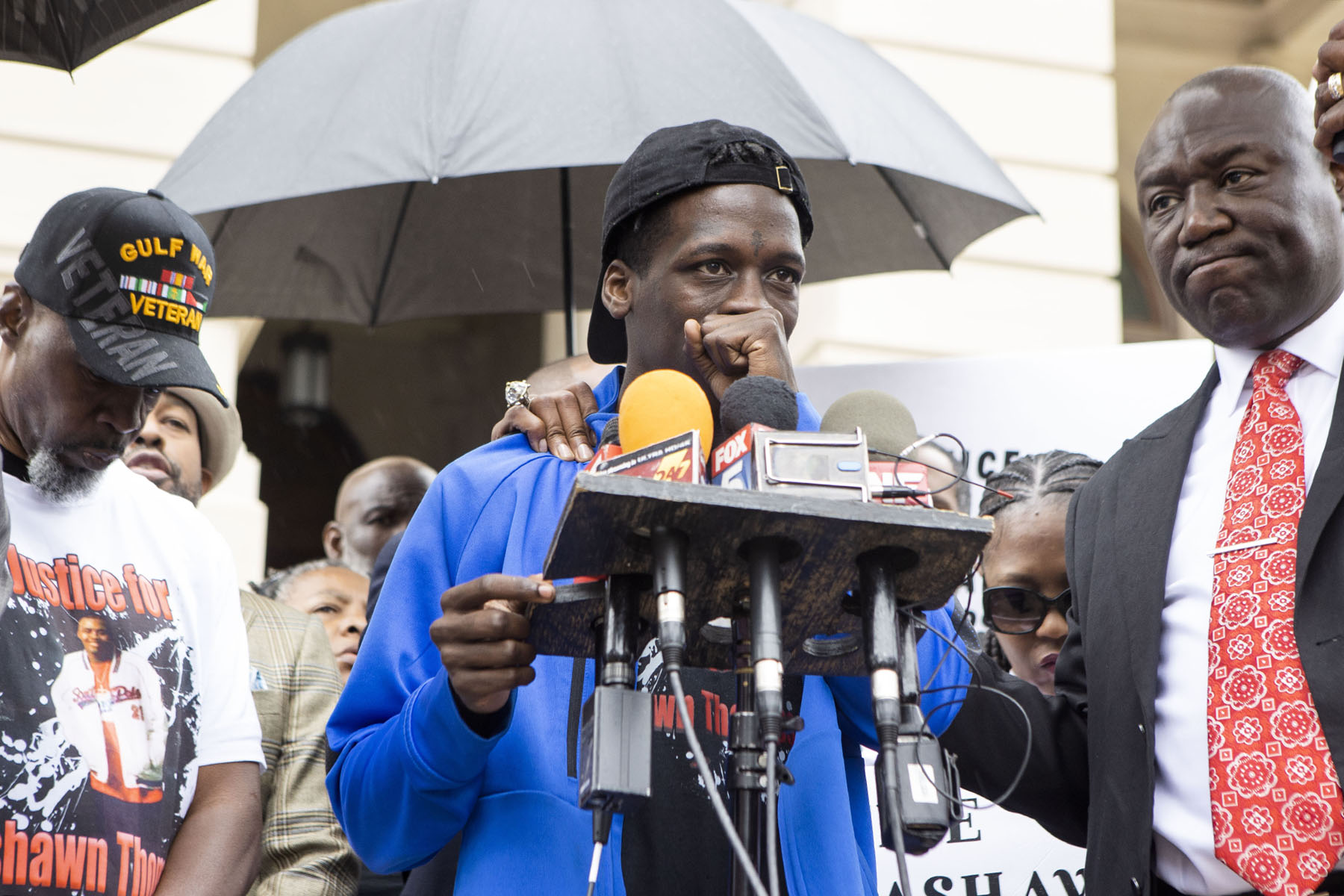 Hollie has witnessed similar conditions firsthand through her legal work. Five years ago she worked with a 49-year-old woman with a psychiatric disability who had been arrested for sleeping on a mosque property and refusing to leave. The woman, identified in a 2019 legal complaint as "A.M.," remained in the jail for seven months while awaiting a bed at Georgia Regional Hospital. Hollie recalled meeting with A.M. one day in her cell and finding A.M. with insects crawling on her body and food. Her cell also had a large puddle of water on the floor and an inoperable toilet and sink, according to the complaint.
The Southern Center for Human Rights represented two other women with psychiatric disabilities who sued members of the Fulton County Sheriff's Office due to "serious psychological harm, cruel and unusual conditions of confinement" and discrimination. The lawsuit asserted the county kept the women isolated in unsanitary conditions, which can intensify the symptoms of mental disability.
"The jail's response to women with psychiatric disabilities at the time of the lawsuit was to lock them away," Hollie said. "This was in large part because the county didn't know how to treat these women. These are folks who were trained as correctional officers. They weren't trained as mental health professionals."
Last year the Northern District of Georgia approved a class-action settlement in the lawsuit, but problems persist, Hollie said, noting new litigation claiming they violated the settlement.
When it comes to criminalization, and physical and mental needs inside carceral facilities, both Black women and men face challenges due to their race and gender.
Fulton County has not yet processed a request from The 19th for more specific gender and mental health data on its jail population. Finding data separated by both race and gender is difficult due to deficiencies in government tracking.
The jail incarceration rate for Black U.S. residents is 3.4 times the rate for White U.S. residents, according to a 2023 report from the Pew Charitable Trusts. This report did not separate Black men and women, but the majority of those incarcerated are men.
In 2021, the imprisonment rate for Black women (62 per 100,000) was 1.6 times the rate of imprisonment for White women (38 per 100,000), according to federal data. Latina women were imprisoned at 1.3 times the rate of White women (49 per 100,000 versus 38 per 100,000).
Women on the whole are also more likely than men to enter jail with disabilities, chronic diseases, substance use issues, mental health concerns, and experiences with physical or sexual abuse, experts said. Incarceration can worsen the health conditions they experience.
"Jails and prisons are not necessarily set up to address underlying conditions, but instead, treatment is triggered by somebody submitting a form that describes their symptoms and asks for a health care visit," said Andrea Armstrong, a professor with Loyola University New Orleans College of Law.
"What that means is that in many cases the treatment that's provided is often just to address the immediate and most pressing symptoms rather than developing a plan for health care over a longer period of time and managing chronic conditions," she added.
Hasan said that she has heard multiple complaints from formerly incarcerated women who said their health concerns were either ignored or they did not receive adequate treatment.
Battiste-Kosoko's cell mate reportedly told local news outlet Fox 5 Atlanta that her mental health was overlooked and it was clear that she needed help. A spokesperson for Battiste-Kosoko's family also confirmed to Fox 5 that she struggled with mental illness.
Without a report from the Fulton County Medical Examiner, the circumstances of Battiste-Kosoko death are still not publicly known; however, her arrest in May highlights another key disparity for women: pretrial detention.
Battiste-Kosoko was held in May and June without bond, but overall women are more likely than men to be unable to pay their bail as a result of systemic economic barriers and a lack of financial resources. This prolongs their time in jail for weeks and sometimes months, and has sparked a movement around the country to bail women out of jail.
"I really think these bailouts — and they've been happening year after year — have helped the everyday, average person in this country [question], 'Why do we have a money bail system?' 'Why is someone arrested and behind bars for two months simply for sleeping in a car?' Insha Rahman, vice president for advocacy and partnerships at Vera Institute of Justice, told the 19th in May.
A 2022 report by the American Civil Liberties Union found that nearly half of people in Fulton County facilities remained unindicted 90 days after being detained. It did not include figures for women specifically.
With the Justice Department investigation under way, Hasan of Women on the Rise said she hopes the federal pressure will put county leadership on alert and help them understand the realities facing incarcerated people.
"I think the leadership in there now is just not competent to deal with all of the things that are going on," Hasan said. "I want it to basically be an eye opener that things need to change here, and what's been happening for so many years is not working, and it's going to continue to get worse."
Correction: An earlier version of this article misstated the number of days Noni Battiste-Kosoko was detained before her death.