For Women's History Month, we're letting women tell their stories in their own words through thoughtful conversations. Subscribe to our daily newsletter.
The Indiana Reformatory Institution for Women and Girls was founded in 1873 as the first public prison for women in the United States. It was celebrated as a progressive effort led by two Quaker women to protect incarcerated women experiencing abuses inside the state's prison that confined men and women.
But this is not the full story. A new book, "Who Would Believe a Prisoner? Indiana Women's Carceral Institutions, 1848–1920," dives into the history of that facility, which also perpetrated violence against the women and girls confined there. The book is the result of a decade-long research project that began as a 2013 college course offered to incarcerated women at that very same prison, now known as the Indiana Women's Prison.
The researchers inside the prison had no access to the internet and had to request copies of historic records to be brought in by professors and outside volunteers. That required photocopying hundreds of pages that could be brought through prison security, as well as keeping track of all the notes of the nearly 30 scholars who contributed.
"This book was an enormous pain in the ass put together, because the authors were being kept in a cage," said Elizabeth Nelson, a co-editor for the book and an assistant professor of medical humanities and health studies at Indiana University–Purdue University Indianapolis.
Despite these challenges, the experiences of these incarcerated researchers empowered them to look at the history of the Indiana Women's Prison through a critical lens, and the project assisted with providing opportunities for those who have been released. Michelle Daniel Jones, another co-editor for the book who was incarcerated at the time the project began, is now a doctoral student at New York University with a concentration in critical prison studies.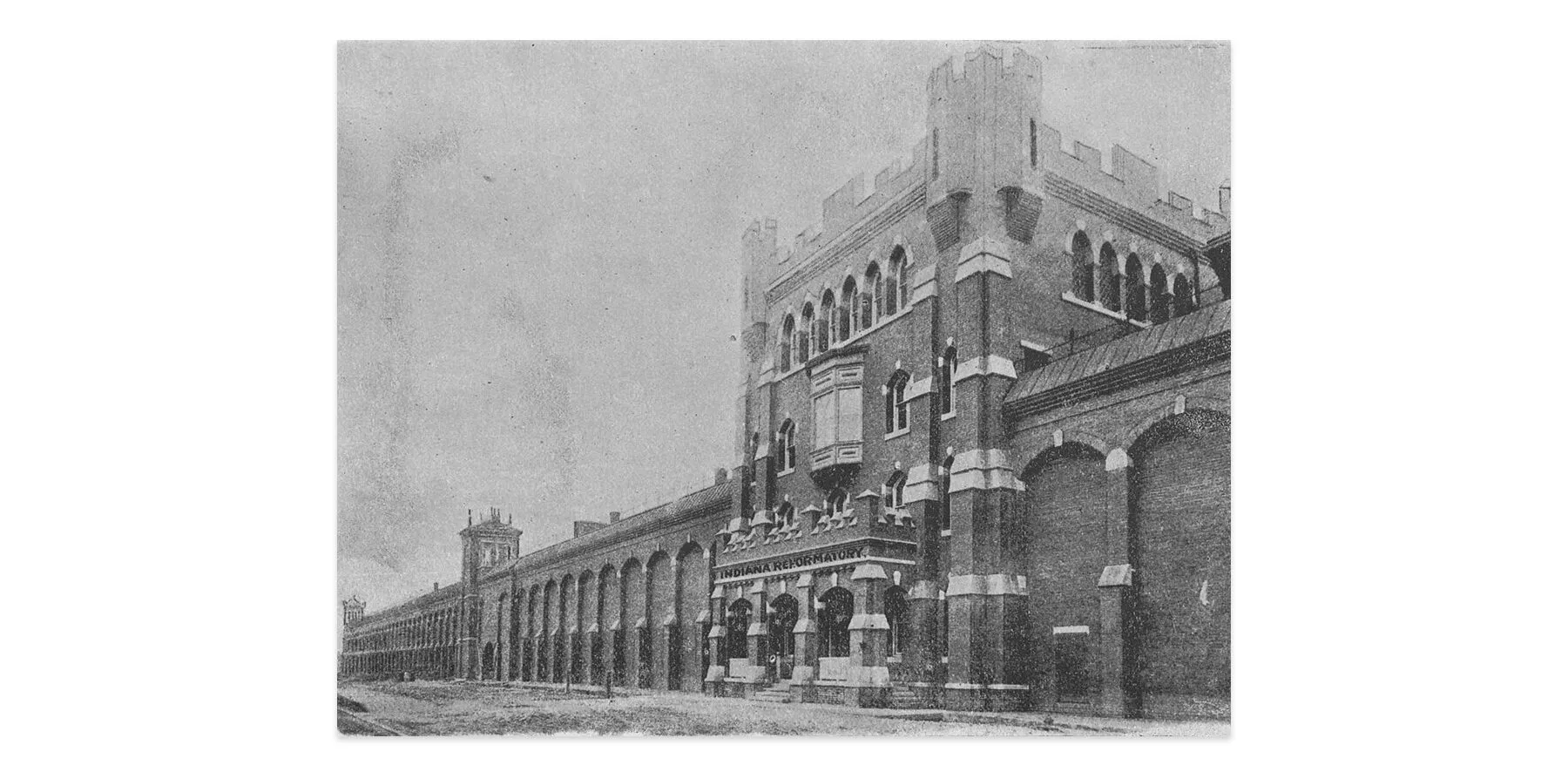 Co-editors Jones and Nelson noted the importance of elevating the work of all the scholars who contributed to the book: Cynthia Averitte, Kim Baldwin, D'Antonette Burns, Susan Byrd, Lara Campbell, Michelle Daniel Jones, Shelley Dillman, Lori Fussner, Gracie Guerreo, Leslie Hauk, Nicole Hayes, Jennifer Hays, Lisa Hochstetler, Sonya Hulfachor, Chelsea Johnson, Rheann Kelly, Christina Kovats, Cynthia Long, Azizi McNeil, Natalie Medley, Carissa Miller, Beanca Newgent, Selina Porter, Lori Record, Anastazia Schmid, Lisa Van, Molly Whitted, Michelle Williams and Kelsie Wilt.
The 19th spoke with Jones and Nelson about the findings of "Who Would Believe a Prisoner," and how they tie to women's incarceration today.
This interview has been edited for length and clarity.
Candice Norwood: Can you talk a bit about how this project started and how it evolved into the book?
Michelle Daniel Jones: We had a higher education and prison program through Martin University. Dr. Kelsey Kauffman suggested that one of the courses be a history project where they would spend a couple of semesters writing a pamphlet about the history of the prison in which we were incarcerated, because a lot of people did not know that the prison we were in was actually the first public prison for women in United States.
That seemed like an interesting history project, and would give students actual practical experience of doing research. So she brought in primary sources, secondary sources; she facilitated meta discussions to kind of synthesize what we were learning. Some people were studying the finances, some people were studying death and mental illness and pregnancies.
Once we started to scratch the surface of this, it wasn't a pamphlet type of project. There were still people massively interested in continuing with it.
Elizabeth Nelson: I came onto the project in 2018, and so the work was already under way. What I was so impressed with and wanted to get involved with was, as Michelle was saying, the kind of specialization of different topics related to not just the history of the women's prison, but also related institutions like the private religious-run homes, the homes for "friendless women," the house of the Good Shepherd.
This really put the book, not only in conversation with the history of prisons, the history of gender, but also these international conversations about Magdalene Laundries [Catholic-run penitentiaries], and mother-and-baby homes.
I wanted to ask about the title of the book, "Who Would Believe a Prisoner?" As I was reading, I could tell this question referenced the incarcerated women who testified in the 1800s about the abuses they experienced in prison. But I also wondered if the question applied to the authors of the book, who were doing academic work in a space that is dominated by men who have not experienced incarceration firsthand.
Jones: That's very wise. In the methodology we talk about this idea of double disqualification, and that is what we were dealing with as incarcerated scholars. We were being disqualified from doing this work as individuals by that academic peer community, and there's also the disqualification of the perspectives of the people that we were writing about.
The title of the book comes from the story of Eva Green, who was incarcerated in the Indiana State Prison in Jeffersonville. She was sexually assaulted and contracted syphilis from a hospital steward in the prison. She stood up for herself and took it to court when she could. She even got women to come from the prison to testify on her behalf.
The warden of the prison was the lawyer for the steward in the court hearing. So here Eva was, sitting with these sores on her body from syphilis, and at one point the warden says, "You can't believe that woman. I've caught her in a thousand lies." And that was the end of it; the steward walked away.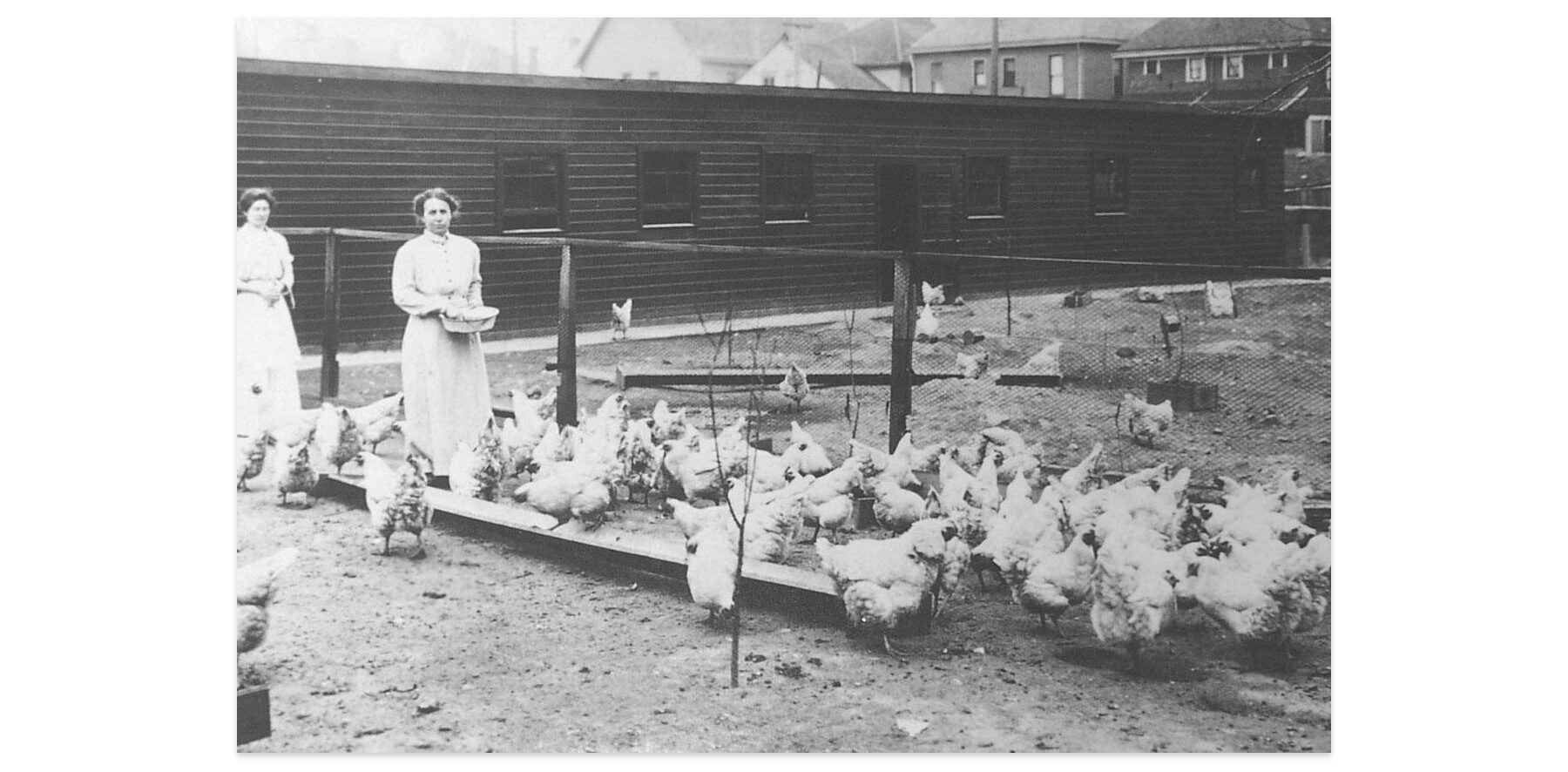 The mainstream narrative of the founding of the Indiana Reformatory Institution for Women and Girls is that two women, Quaker reformers in 1873, started this prison with the hope of rescuing incarcerated women from abuses inside the prison that held men and women. How does your research complicate that narrative?
Nelson: I think what really began to expand and deepen the scope of the research was finding evidence of violence, sexual violence, medical experimentation, you name it, within the prison's first decade. There were also similar patterns of violence and economic exploitation in other, private facilities that researchers traced.
I think among the researchers there was an alertness for and also a suspicion of the prison's glowing reports about itself. The researchers were not necessarily looking for dirt, but were highly suspicious. I think this speaks to some of the most important levels of critique that the book presents, which is that the violence at the very heart of the system of incarceration, and of women's incarceration, all goes right back to the very beginning. It also shows that we need to be suspicious of the stories that these institutions tell about themselves.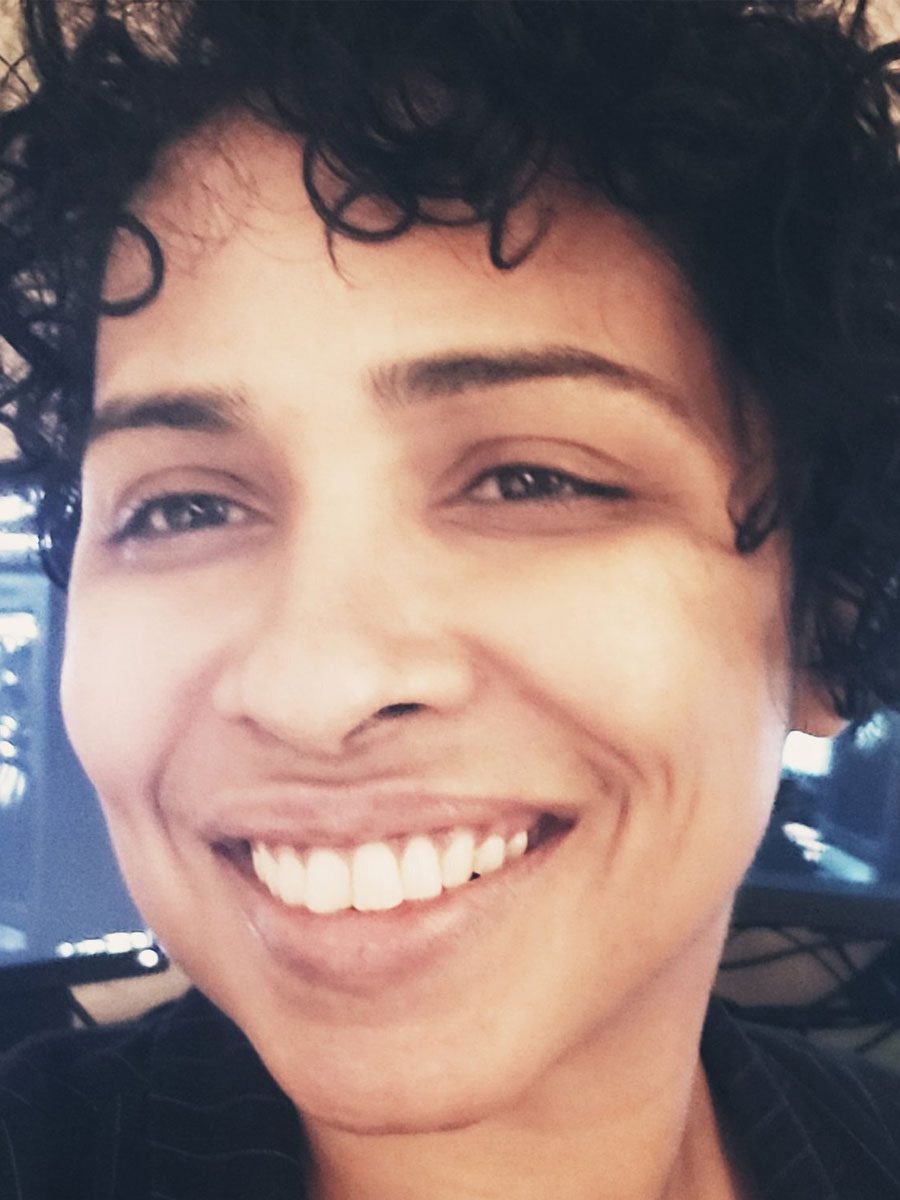 Jones: I absolutely agree with that. I think that is because we had a particular experience of incarceration ourselves where we saw things happen that were covered up, and things that happened to us as individuals. We set ourselves up to believe these women, because we were these women. Then from there we began to ask questions. A historian who has not been impacted by incarceration probably would have taken the archive at face value and not asked the type of questions that we did.
It took me a while to come up with the phrase of "privileging our experience of incarceration as a lens to understand the archive." I remember Anastazia Schmid, who's written a great deal for this book, was one of the most outspoken people with that point. I paid attention to Anastazia's thinking, like, "I know what's happening," "I can critique this," "I can ask questions of this because I had similar experiences myself in the county jail."
Was there anything you discovered in this research journey that surprised you?
Jones: When the reformatory actually opens there were no people incarcerated for sex offenses. So we asked, "Well, where are they?" We looked through archives for the county jail. They were not in the county jail. So we thought, "Well, if they are not in the county jail, they are not in the first prison, they are not in the home for friendless women, then where are they?"
That led us to find the Magdalene Laundries, and we learned that the laundries were operating as a prison for a woman convicted of sex offenses.
Nelson: I was surprised that the laundries existed on the scale that they did. I had heard discussions about them being in Ireland as institutions being set up for women who had a child out of wedlock or who were engaging in sexual activity outside of the bounds of marriage, that kind of thing. But I didn't know that these were institutions that existed all over the United States, Canada, Australia, everywhere. And I didn't know what a role they played in maintaining a certain vision of social order throughout the 19th century and deep into the 20th century.
There are versions of them today. They have a little bit of a different kind of framing, but there's similar kinds of institutions even to this moment.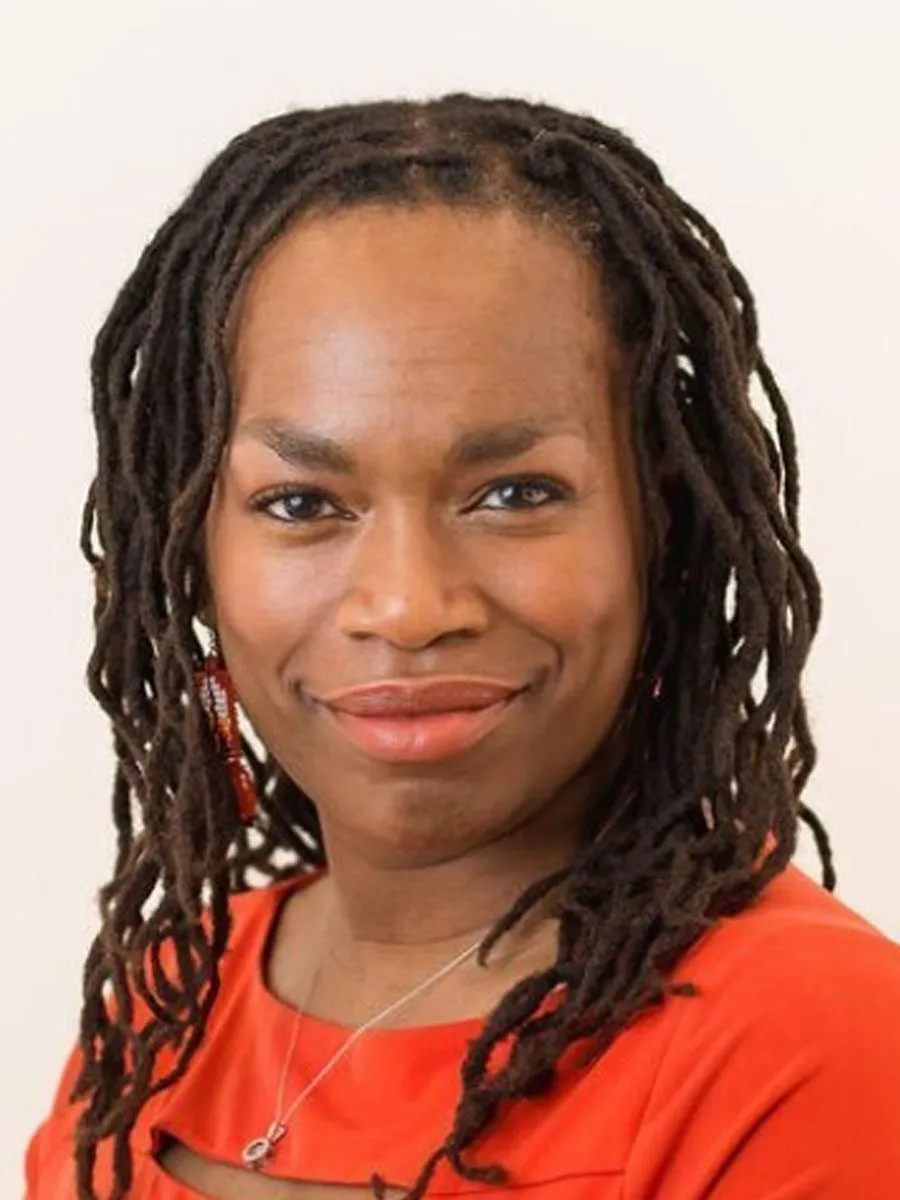 Jones: You would think that these carceral institutions kept people because they've done something wrong, that they have a case or a criminal history. What the Magdalene Laundries taught us is that women didn't have to commit a criminal offense to be locked up in an institution, unable to leave for the duration of their adult life. I had not heard of a carceral institution having that power.
And for mothers with babies or who were giving birth, these laundries would sometimes sell these newborns off to rich, affluent middle-class White families. It puts a whole other understanding of what a carceral institution will do to women and their rights to sexual reproduction.
What did you find in your research that you could trace directly to the experiences of women at the Indiana Women's Prison today, or something you could trace to how we treat incarcerated women in general?
Jones: The first thing that comes to the top of my head is the policing of sexuality and sexual orientation. The most heavily policed person in the women's prison in the state of Indiana is an African American gender-nonconforming human being. She is policed – and if their pronouns are they/them – then they are policed more than any other type of person. Period.
That was of interest to me, to look at these so-called "saviors," who decided to help these women get out of the Jeffersonville prison where they're being sexually assaulted. But then in the women's reformatory, they used violence to control the sexual expression and identity of these young women and girls. They beat down these individuals to create a pious human being.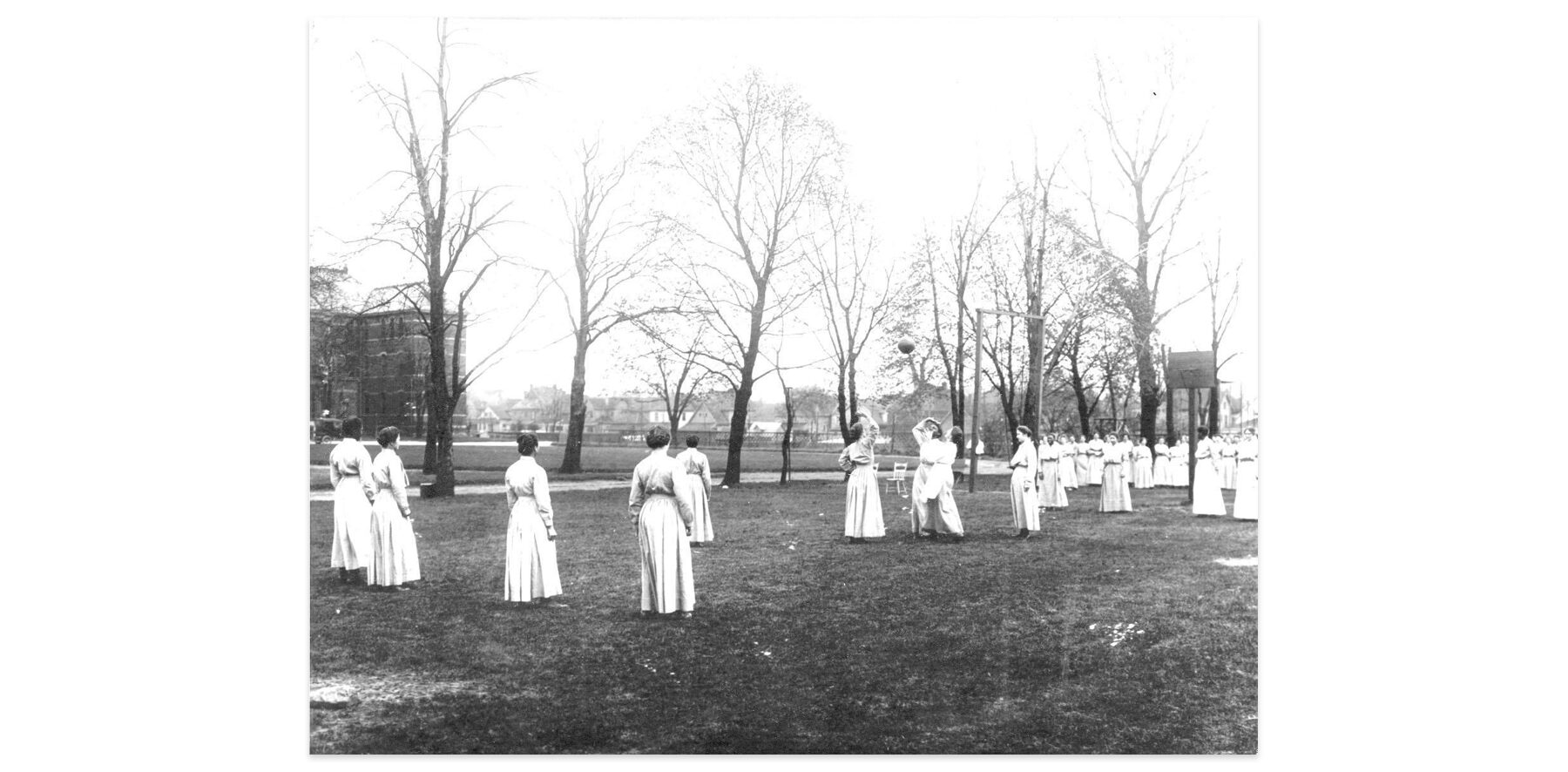 Nelson: I guess one of the big ones for me, and I touched on this earlier, is thinking about the difference between the official narratives of institutions, and those that can be gleaned from the direct testimony of people who have been incarcerated in the institutions.
But also thinking about – and this goes for a lot of critiques beyond prisons – how we approach our understanding of society in general, the function of institutions, what they say they are doing versus what they are actually doing. It's important to always center those who are most impacted. Go to them first if you really want to know what's going on.