The 19th is excited to announce a new partnership with Digital Women Leaders (DWL), a free mentorship program for women and non-binary people working in news aimed at addressing gender disparities in journalism leadership. DWL was created by Katie Hawkins-Gaar, co-founder of Poynter's Leadership Academy for Women in Media. Hawkins-Gaar will design a specific mentorship program for The 19th's fellows.
As part of the partnership, each of The 19th's five Frances Ellen Watkins Harper fellows will be paired with a mentor who specializes in the concentration the fellow is focused on: reporting, audience engagement or product. Fellows will have access to 1:1 mentorship for the second half of the fellowship and the months following the end of the program as they transition to work beyond The 19th.
"Digital Women Leaders has transformed the careers of some of the most accomplished women in U.S. journalism and I'm thrilled that our fellows will be able to tap into this incredible network even beyond their time with us," said Kari Cobham, The 19th's director of fellowships.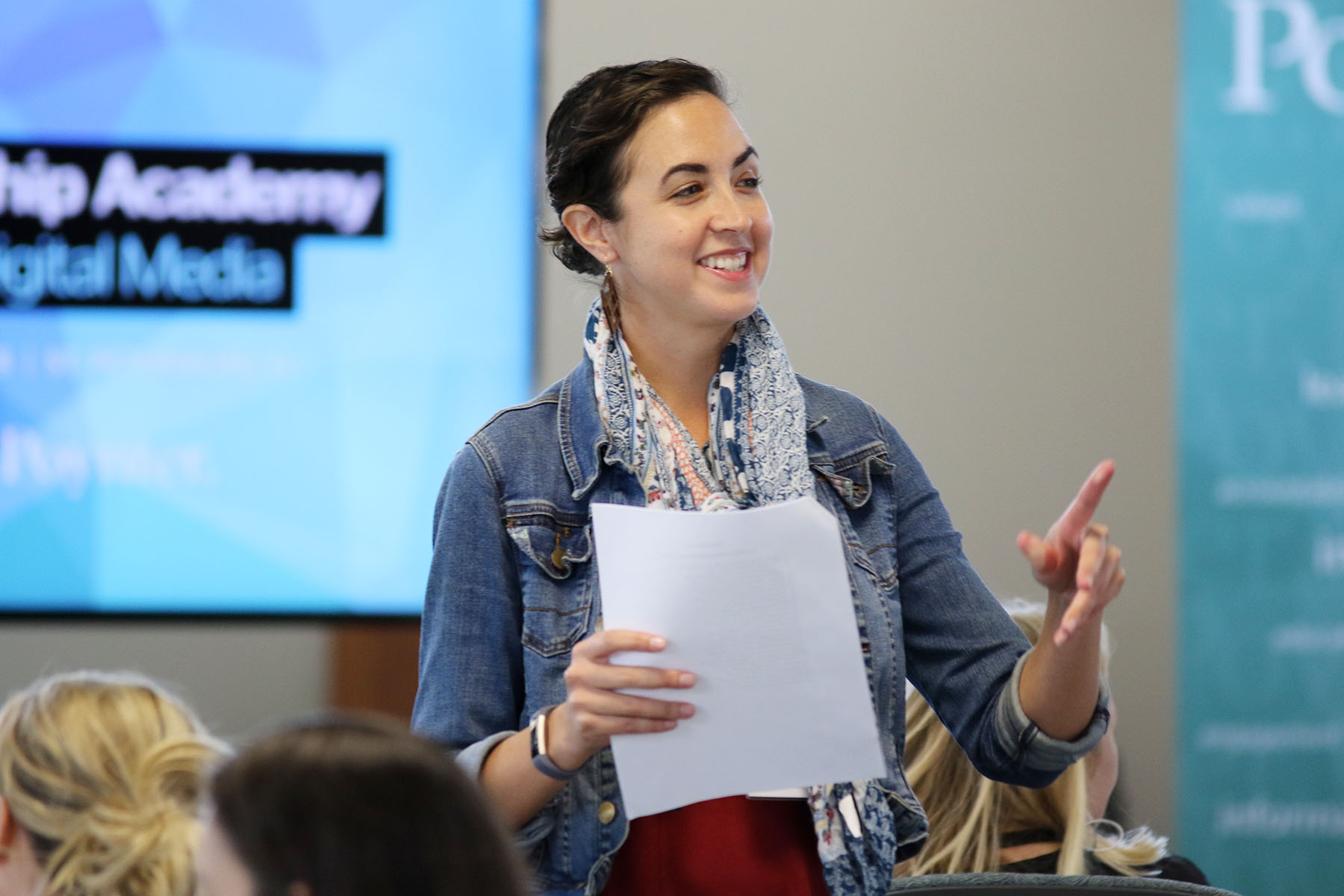 (Cobham was a participant and faculty at Poynter and the Online News Association's early Women's Leadership academies, which spawned DWL. She also serves as a volunteer mentor.)
Named after the "Mother of African-American journalism," The 19th's fellowship provides fellows with a remote, yearlong position reporting, engaging audiences, or working in product or technology with full-time salaries and benefits. Fellows must be recent graduates of Historically Black Colleges and Universities, mid-career alums or folks who attended for at least two years, but may not have graduated.
"There is a notable lack of mentorship and feedback throughout the news industry, often to the detriment of young journalists," Hawkins-Gaar said. "I am so pleased that The 19th is committed to creating a meaningful mentorship program for its fellows and I'm incredibly honored to help shape what that program looks like."
At The 19th, fellows also receive on-the-job training, development opportunities and career coaching to prepare fellows for their path after the fellowship. The 19th is now selecting its second cohort of fellows set to begin in October 2023.
The 2022-2023 19th News fellows
The 19th is proud to introduce the work from the first class of our groundbreaking Frances Ellen Watkins Harper Fellowship, which seeks to create meaningful pipelines for those historically excluded from U.S. newsrooms. Explore their work.