The PUMP Act, a bill designed to extend workplace protections to an additional 9 million nursing parents, goes into full effect on Friday.
Now, workers will be able to sue their employers if they are not compliant with the law, which requires businesses to provide a private space that's not a bathroom and adequate break time for workers to express breastmilk. The bill passed Congress with bipartisan support in December.
The PUMP Act will close loopholes and "unintentional" mistakes in a 2010 bill, the Break Time for Nursing Mothers Act, said Liz Morris, the deputy director of the Center for WorkLife Law, which helped draft the model legislation the PUMP Act is based on. Previously, protections only extended to hourly workers who qualified for overtime, but even then, it restricted any restitution workers could seek. If workers wanted to sue their employer, there was no legal mechanism to do so. Now, the majority of those covered has expanded to also include salaried workers, such as teachers and nurses, most of whom are women.
About 83 percent of parents start out breastfeeding their children, but without a national paid parental leave policy, the most time many workers get is 12 weeks of unpaid leave through the Family and Medical Leave Act. As many parents go back to work, breastfeeding rates drop: By the time kids are 3 months old, 69 percent are breastfeeding, falling to 56 percent at 6 months, according to 2019 data from the Centers for Disease Control and Prevention.
But the PUMP Act could help parents breastfeed for longer. Sascha Mayer, the cofounder and chief experience officer at Mamava, the company that invented the lactation pods now ubiquitous at many airports, stadiums and workplaces, said the law will go a long way toward creating visibility around breastfeeding and the needs of breastfeeding parents.
"When I was breastfeeding, that was one of the things that really struck me, that this fundamental thing that sustains human life had so little design around it and it was also so hidden," Mayer said. "It is a really powerful moment to make it official — the PUMP Act is this visibility to this super common thing and that's a key moment."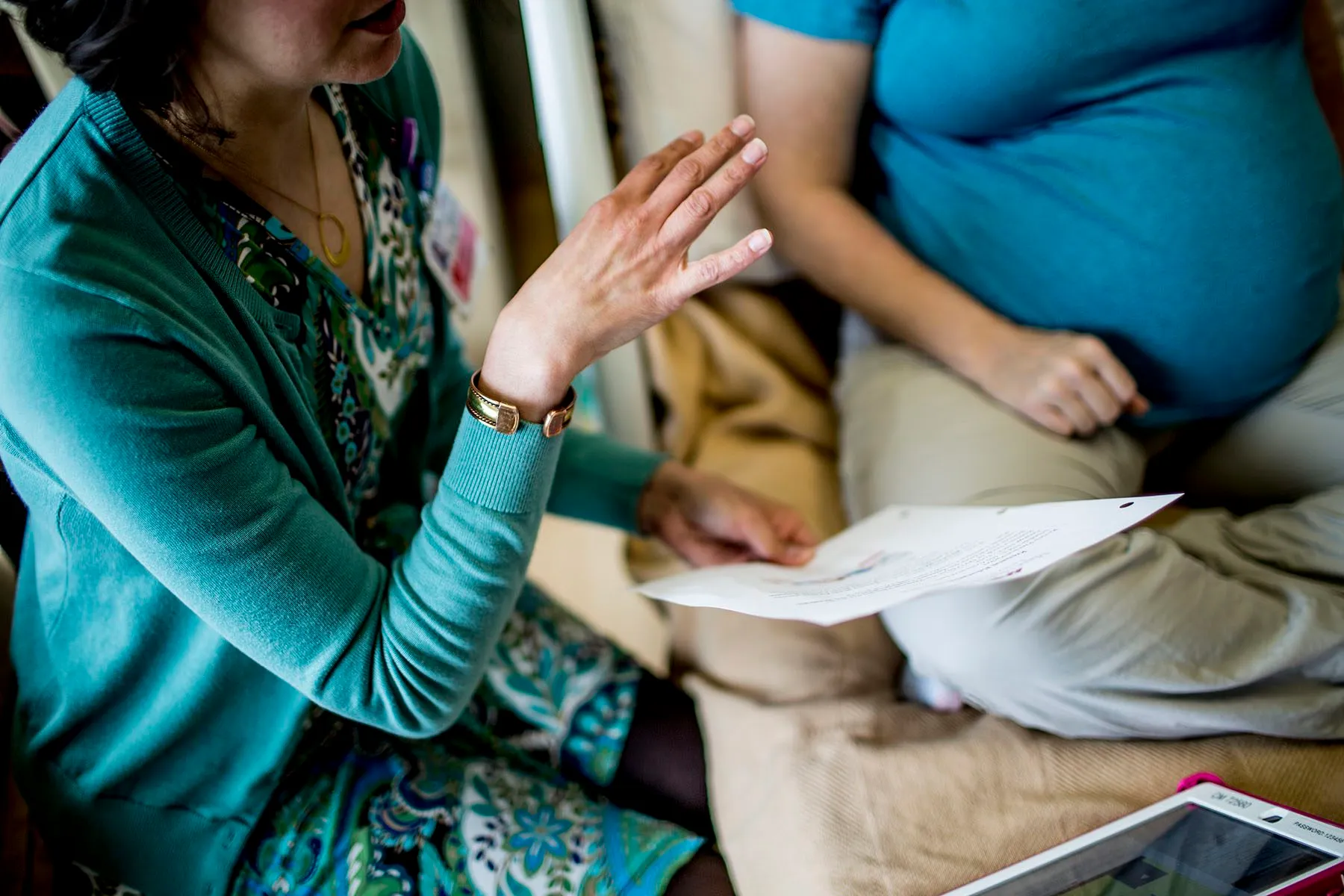 In the past several years, a formula shortage, a national push for expanded child care policies, and a mass exodus of women from the workforce have all drawn public awareness to just how little the United States has done to support caregivers at work. The PUMP Act is designed to build in the protections that many argue should have been there all along for parents who nurse, particularly mothers.
Now the country is realizing, Mayer said, that "it's very costly to have a society that doesn't support families. It's costly for employers, it's costly for the economy."
What is the PUMP Act?
The Providing Urgent Maternal Protections (PUMP) for Nursing Mothers Act is a bill passed by Congress on December 23 as part of a $1.7 trillion federal spending package. It passed the Senate with 92 votes in favor (Republican Sens. Rand Paul, John Cornyn, Mike Lee, Ron Johnson and Patrick Toomey voted against it.) In the House, the bill passed on a 276-149 vote.
The law broadens the number of workers who must be accommodated by their workplaces for lactation, including workers such as taxi and truck drivers and home care aides. It also clarifies how employees must be compensated if they pump while working and adds additional avenues for legal recourse.
The first part of the bill, the requirement to provide lactation break time and space, went into effect on December 29. The enforcement provision, which allows workers to sue their employers if they're in violation of the law, goes into effect Friday, April 28.
What stays the same from the previous law?
The Break Time for Nursing Mothers Act, signed in 2010 as part of the Affordable Care Act, requires that employers provide a private, non-bathroom space that is free from intrusion for workers to express breastmilk for up to one year. Employers have to provide reasonable break time for workers to pump — most people need two to three breaks in an eight-hour workday, and pumping can take 15 to 30 minutes a session.
Employers with 50 or fewer employees are exempt from providing accommodations if they can prove complying with the law would cause an "undue hardship" to their business, a standard that attorneys say is fairly difficult to meet. That exemption still applies under the PUMP Act.
Experts note that most workplaces will be able to find a way to accommodate workers — many have been doing it for 13 years under the Break Time for Nursing Mothers Act.
"It is possible to accommodate workers in all industries," Morris said. "The issue is often that the employer doesn't fully understand the needs of lactating workers and hasn't thought creatively about how to provide break time and space."
Who is covered by the PUMP Act now?
An estimated 9 million additional workers who are not eligible for overtime are now covered by the PUMP Act. That group is largely salaried workers who were initially left out. The PUMP Act also includes some hourly workers who were initially excluded, such as farmworkers, who don't qualify for overtime pay.
Who is still not covered?
Gig and contract workers are not covered by the PUMP Act. Neither are airline pilots and flight attendants, because the airline industry lobbied against the bill, arguing that it was a safety concern. Several airlines, including Alaska Airlines and Frontier, have their own policies that allow in-flight crew to pump. Airline employees who are not crew members are covered, however.
The law also does not apply to surrogate parents or parents who have experienced the loss of a child.
Additionally, the railway and motorcoach industry got an exemption that allows those employers an additional three years to implement the law. For employees who work on train crews, rail carrier employees who maintain the right of way or motorcoach workers, the law goes into effect on December 29, 2025.
Those employers are also not required to make accommodations that would require a significant expense, such as removing seats, adding additional crew members or making unscheduled stops.
The exemption for the railway and motorcoach industry also came about because of specific lobbying against the bill from that industry. In June, the PUMP Act failed to pass through unanimous consent in Congress. One of the opponents was Republican Sen. Cynthia Lummis, of Wyoming, who said the bill could hurt the transportation industry and further damage the supply chain.
Ultimately, the exception for the railway and motorcoach industry was worked into the final version.
If I'm not covered by the PUMP Act, can I get break time and space to pump through another law?
Potentially. The Pregnant Workers Fairness Act, which also passed in December and goes into effect on June 27, requires that employers make "reasonable accommodations" for conditions related to pregnancy, including lactation. An accommodation can be a change in work duties, schedule or work space.
Beyond time for pumping, accommodations could also look like time off for treatment if a worker develops mastitis, a painful infection related to breastfeeding, for example. If an employee cannot express enough milk using a pump, an employer may allow a caregiver to bring the baby to work for feedings.
What does the bill say about pumping and working at the same time?
The PUMP Act clarifies that employers need to count the time a worker spends pumping toward minimum wage and overtime pay if the worker is at least partially working during a pumping break.
What kinds of accommodations could employers make?
Accommodations could be as simple as a space with a curtain or partition that is private for a worker to pump. Spaces should be "shielded from view and free from intrusion," according to the legislation. That means away from windows, free from cameras, and employers can choose to also install a lock or put up a sign for privacy, though that is not required.
Optionally, the space can also have a hospital grade pump for workers to use, a power outlet to plug in a pump, a mirror, a sink, a microwave and some sort of refrigeration. It should be easy for the employee to access whenever they need to — not often used for other purposes — and near their workspace.
"Think of these spaces as being more like a kitchen — you are preparing food for a new human," said Mayer of Mamava during a webinar for employers, employees and HR professionals on the particulars of the law.
If the workplace is a clothing store, for example, an employer can set aside one changing room, or the worker can use a lactation pod available at the mall, like the ones Mamava offers. In agricultural settings, pop-up tents could be used.
"When people hear, 'Oh, you have to provide lactation space,' people think, 'Well, I don't have a room in my workplace and so it's not possible,' but there are so many creative solutions," Morris said.
How many lactation spaces do employers need to create?
The National Institute of Health recommends about one space per 100 employees, two per 250 employees or six lactation spaces per 1,000 employees. There has to be ample space so that a worker can access a lactation space any time they need it, even if there are other lactating workers at the same location.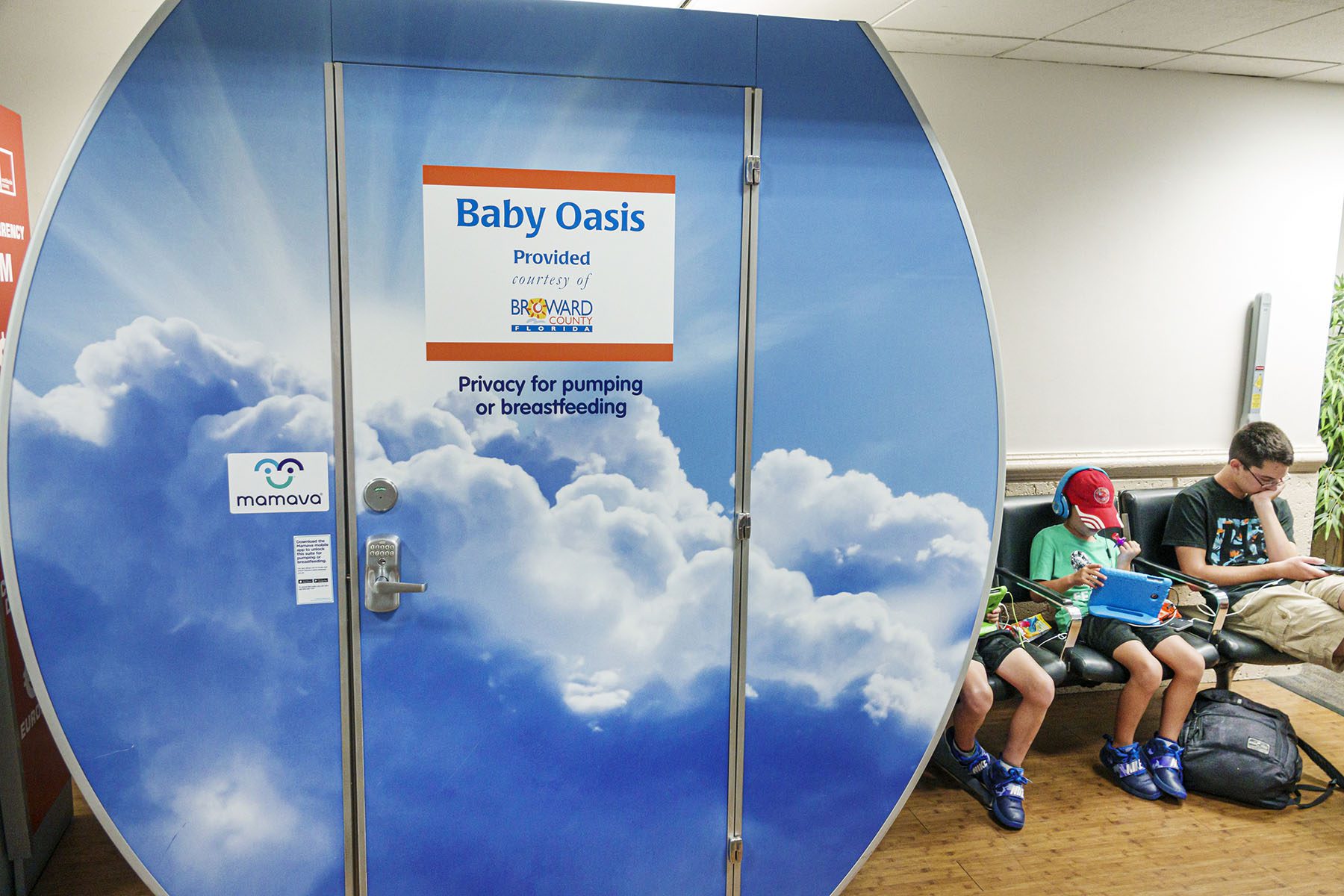 How does the Department of Labor determine whether an employer has 50 or fewer employees to qualify for an exemption?
The department will count all workers employed by a business covered under the Fair Labor Standards Act regardless of whether workers are spread out across different work sites. Full-time and part-time employees are counted toward the total.
Do workers have to use their existing break times to pump?
No. Separate break time needs to be provided, though workers can choose to use their existing break time if they wish.
Does the break time have to be paid?
Not necessarily, but if the employer already provides paid break times for other purposes, then break time to pump must also be paid.
Does the law cover off-site work trips?
Yes. It is the employer's responsibility, regardless of where the employee is located, to provide break time and a lactation space. If employees are on a work trip, the employer has to facilitate any conversation or arrangements to ensure that wherever workers are located, they will have the time and space to pump.
If employees are working remotely, employers must allow them to take breaks to pump or turn off cameras during virtual meetings.
What do I do if my employer is not complying with the law?
If an employer is not offering a space for pumping, workers need to first notify their employer that they are not in compliance. After 10 days, they can file a lawsuit. However, if the employer is not offering adequate break time, there is no requirement to notify the employer and a worker could file a lawsuit at any time.
Workers can also file a complaint with the Department of Labor by reaching out to the Wage and Hour Division online or by calling 1-866-487-9243. They can also file a complaint with their state labor enforcement agencies, or with the Equal Employment Opportunity Commission for violations of the Pregnant Workers Fairness Act after it goes into effect on June 27.
What remedies are available for workers who sue?
Under the PUMP Act, workers can be reinstated to their jobs, promoted, or awarded monetary damages in the form of lost wages, attorneys' fees and lawsuit costs, according to the Center for WorkLife Law.
How should I talk to my employer if I believe they are not in compliance?
A Better Balance, a work and family legal center, recommends talking to employers about pumping needs before the start of parental leave to give plenty of time to plan.
Prepare by asking other coworkers how they've pumped on the job and reading up on any internal policies around lactation. A good place to start is having a conversation with your manager who understands your work schedule best or to discuss it with HR when you discuss your parental leave.
It's good practice to be clear with employers about the kind of space and break time is likely needed, and be prepared to educate them about what pumping requires, including frequency and duration. A Better Balance also suggests explaining why lactation is important to both parent and baby.
Coming prepared with suggestions about how the space should be configured can be helpful in situations where the employer has not had to provide the accommodation previously.
"It is helpful to remind your boss that you are dedicated to doing a good job and that you believe taking pumping breaks will not affect your work performance," the center suggests.
Guides for talking to bosses about pumping are available in English and Spanish.
Do other laws go further than the PUMP Act?
Yes. Many states and municipalities have laws already on the books that build in more protections for workers. For example, some states only exempt employers with 25 workers or less instead of 50, while others require that the space include an electrical outlet or that the law protects other people, such as students in school settings.
In Vermont, workers are protected for three years after the birth of a child instead of one. In California, breastfeeding employees have to have access to refrigeration or a cooler provided by the employer.
The law with the most stringent protections takes precedent.
"The PUMP Act is really just the bare minimum," Mayer said.
Where can I get more information and support on the PUMP Act?
The Supporting Nursing Moms at Work website offers examples of accommodations businesses are already providing across the country.
A Better Balance and the Center for WorkLife Law have a confidential, free legal hotline that workers can call to get any answers to their questions about their protections under the law. Workers can email [email protected] or call 415-703-8276 for the Center for WorkLife Law or 1-833-NEED-ABB for A Better Balance.