Stuck at school during spring break in the early 1980s, dozens of Black college students picnicked in an Atlanta park. Fans of songs like Chic's "Le Freak" and Rick James' "Super Freak," they made sure to bring a boombox. Those hits inspired the name of what became a massive celebration: Freaknic, or "freak" and "picnic."
Freaknik — the spelling later changed — grew beyond a picnic into a citywide bash with concerts, Greek step shows, caravans of cars and partying in the streets. It attracted over 200,000 students and other attendees by the mid-1990s before fizzling at the turn of the millennium.
As Freaknik's popularity exploded, it drew criticism along racial lines. While White Atlantans complained that it led to gridlock and debauchery, Black residents argued that the students participating behaved no differently from White spring breakers in the South's beach cities. But by Freaknik's final years, a racially diverse group of Atlantans agreed that it was time to end the fest amid rising reports of crime, especially sexual violence.
Now, more than two decades later, Variety's exclusive April 6 announcement that Hulu has a documentary in the works called "Freaknik: The Wildest Party Never Told" has sparked a dialogue about the event's legacy. Freaknik stands out for uniting unprecedented numbers of Black students in revelry, giving them a sense of pride, community and solidarity, but it was not always a safe space for Black women.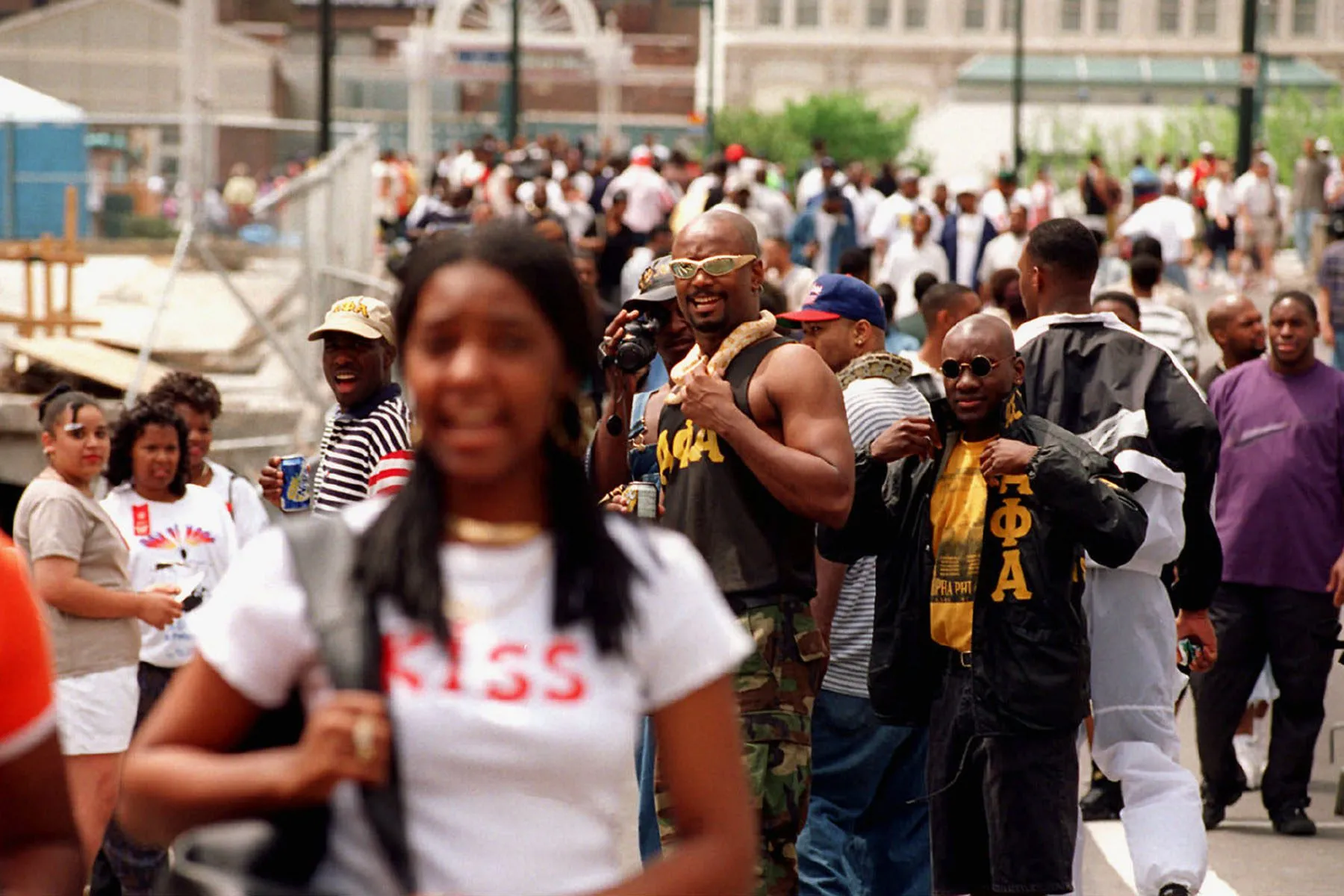 A Hulu press release about the film, the release date for which hasn't been announced, does not mention sexual assault but refers to the event's "rise and fall" and whether "the magic of Freaknik [can] be brought back 40 years" after it began. Legendary in Black America and Atlanta, the celebration is not necessarily well known outside those communities, as indicated by the documentary's subtitle, "the wildest party never told." But among the groups from which Freaknik originated, stories about it have been told and retold. The 19th's own Errin Haines co-published an oral history of Freaknik in 2015.
Now that a documentary on a major streaming service will potentially introduce millions of viewers to Freaknik, there's no consensus in Black communities about how it should approach the sexual violence that targeted Black women attendees. For many Black scholars, feminists and activists, however, it's not a topic the documentary should downplay.
"It's part of the history of the event, and we can't continue to hide from our most uncomfortable experiences," said Jamilah Lemieux, a writer, feminist and cultural commentator. "Black people are so image conscious, particularly when the image is going to be consumed in front of White people, so the idea that sexual assault took place at the hands of Black men becomes an embarrassment that we don't want to deal with. We don't want to confirm stereotypes about Black men being predators."
As times have changed, Lemieux said, Black women are more willing to discuss their experiences with sexual assault and demand accountability for men of all races who perpetrate such violence.
When Freaknik started in the early 1980s, sexual violence was not associated with the then-small and largely unknown event. It was simply a time for Atlanta's Black college students to connect, unwind and even fundraise. That history deserves to be remembered as much as Freaknik's later problematic years, say those familiar with its origins.
---
Sharon Toomer recalls the early days as the "beauty" of Freaknik. A 1986 Spelman College graduate, she co-founded the launch of this spring break event initially for students from the Atlanta University Center (AUC), a consortium of many of the city's historically Black colleges and universities (HBCUs).
Freaknik started with AUC students who moved to Georgia for their higher education. In the 1980s, these undergraduates participated in "state clubs" composed of students from shared regions. Toomer belonged to the D.C. Metro Club, which founded Freaknik.
"The club had an annual picnic for those students who weren't going home for spring break," she said. "A lot of people didn't go home for spring break or didn't go anywhere. A lot of us just didn't have that kind of financial flexibility. So we'd have an annual picnic for spring break, and, for that year, everything we did was centered around 'the freak,' which was a dance that we were doing."
The first Freaknik, Toomer said, was conceived of in 1982 and debuted in 1983. Early on, Freaknik had a charitable focus, with the D.C. Metro Club donating funds it raised from the picnic to local nonprofits. Women played a role in Freaknik from the beginning, as the D.C. Metro Club held its meetings on the campus of the all-women's Spelman College. No one suspected that men would eventually outnumber women at Freaknik, posing risks to women participants.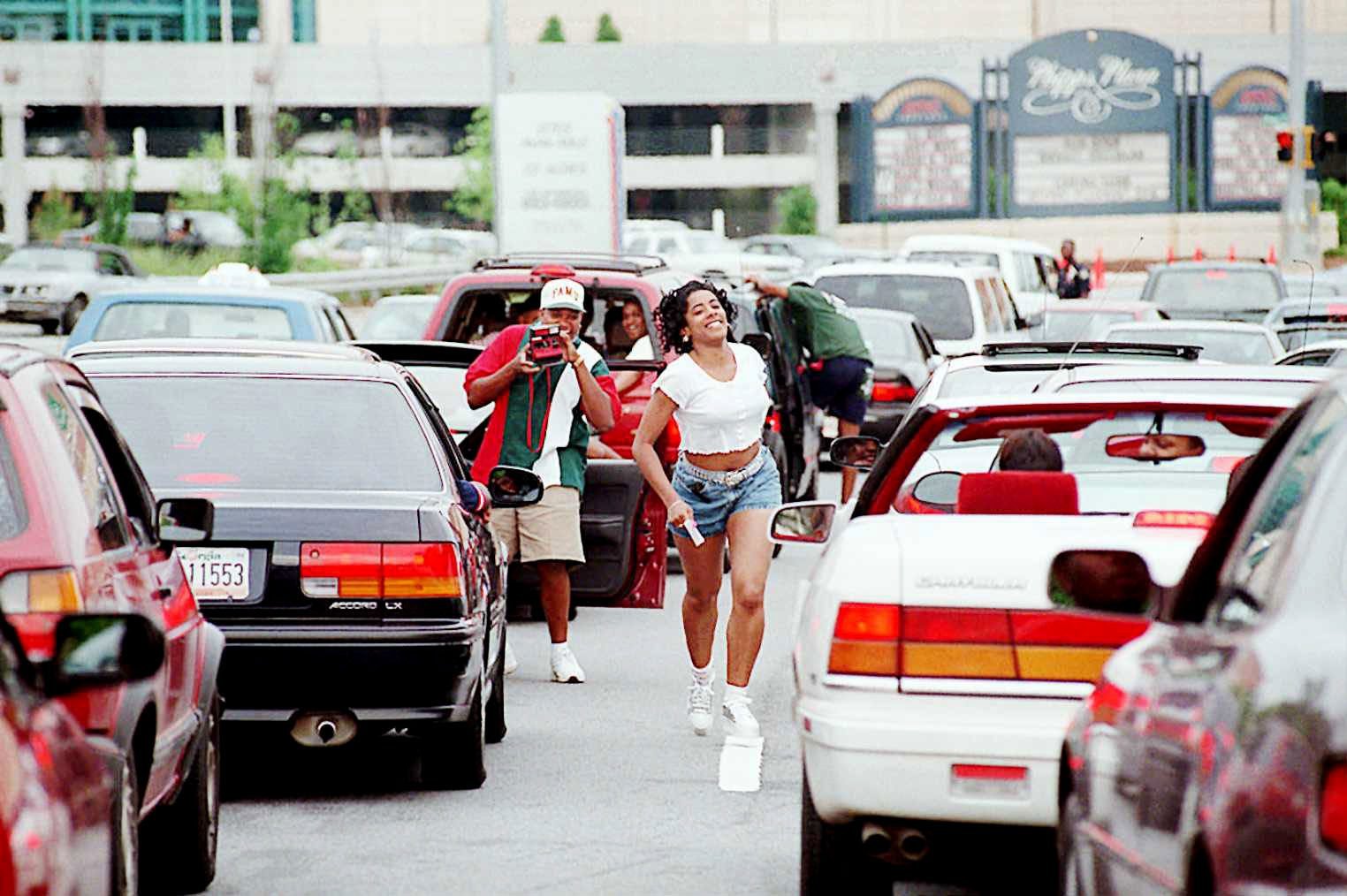 "I was able to go enjoy myself," Toomer said. "If I had too much to drink, I wasn't worried. Not to say [sexual assault] didn't happen, but that wasn't the prevailing issue that me and my friends came across when we were going to Freaknik in the '80s."
By Toomer's senior year, Freaknik attracted HBCU students throughout the South. As the 1980s ended, tens of thousands of students participated in Freaknik, which unfolded over multiple days, including the weekend.
​​"In the early days, Freaknik was at its most fun and celebratory," said Ansley Quiros, an associate professor of history at the University of North Alabama and an Atlanta native who has written about Freaknik. "When it started in the '80s, it was very sweet. But a lot is missed in the way that people talk about Freaknik if you miss what HBCUs mean to Atlanta and mean for the Black community … This is a tradition of academic excellence, a point of real cultural pride."
While White college students customarily spent spring break at beaches, Black Americans had long faced exclusion in such settings. During 1989's Labor Day weekend, for example, 100,000 Black undergrads flocked to Virginia Beach for Greekfest, a celebration of Black students in sororities and fraternities. But city officials called in the National Guard, leading to violent clashes. "What other nationality of American tourists are welcomed by snipers?" the outraged Virginia Beach NAACP president asked then.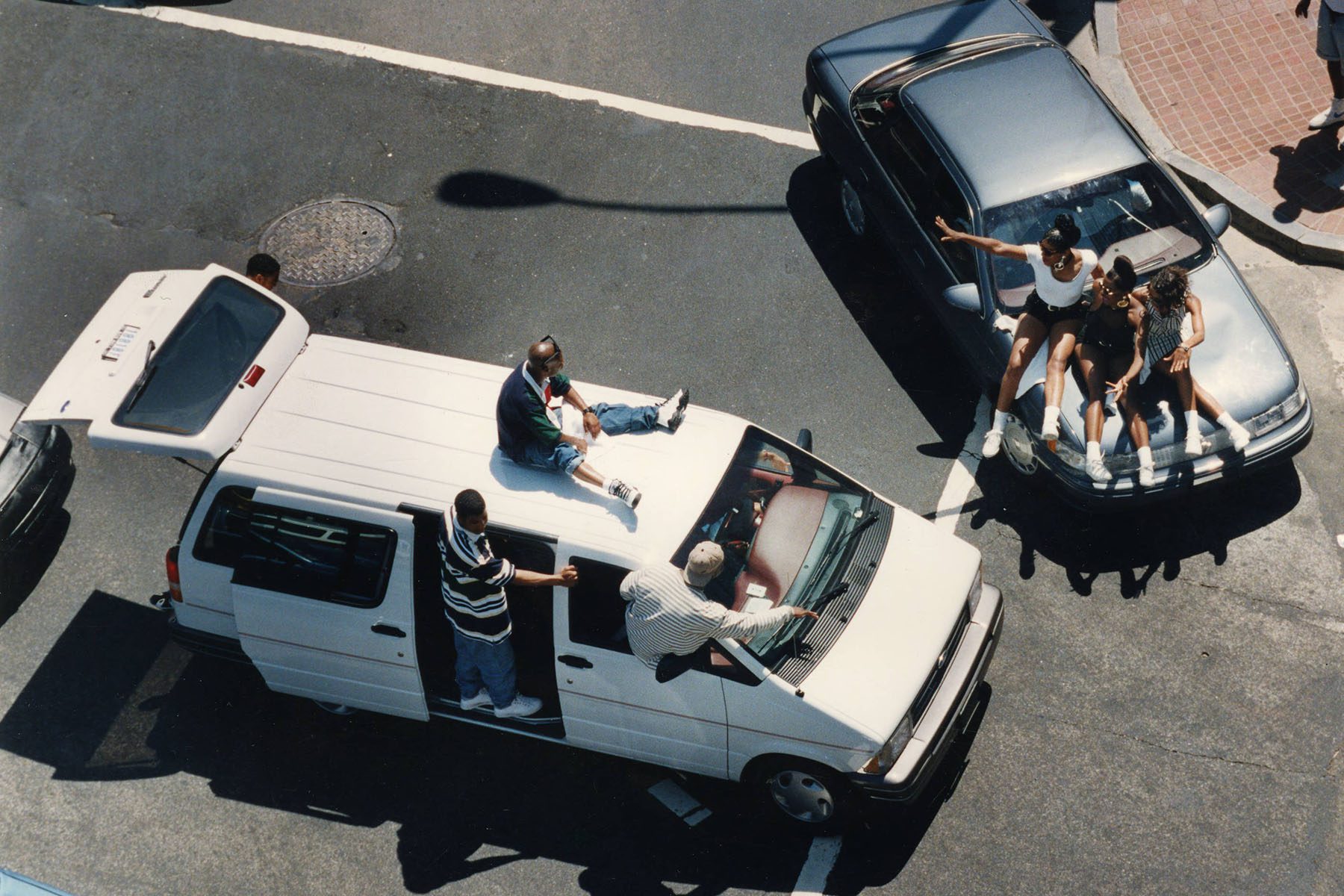 Black college students didn't travel to Freaknik solely because they felt unwanted elsewhere. With a large and influential Black population, Atlanta specifically added to Freaknik's appeal.
"It truly was the mecca for Black people," Toomer said. "It was not surprising to me that rather than go anywhere else, people chose to come to Atlanta and enjoy an event that was for and about us on a dedicated weekend where you knew when you showed up, you were going to meet new people and have a good time. You might find the love of your life."
By the late 1980s, Freaknik caught the attention of Hollywood, scoring shoutouts in Spike Lee's 1988 film "School Daze" and a 1989 episode of NBC's "A Different World." The publicity drew thousands to the celebration, but Freaknik remained unknown to much of America, even many Atlantans. That would change.
---
In the early 1990s, Freaknik grew so large that it created citywide gridlock. Hip-hop popularized the event, with artists, promoters and producers, such as Jermaine Dupri, using the celebration to expose college crowds to Southern rap.
Miami's Luther Campbell of 2 Live Crew introduced his fanbase to the festival by including shots of an airbrushed Freaknik sign and of Atlanta in his 1993 "Work It Out" video. Campbell and Dupri are two of the executive producers of Hulu's Freaknik documentary.
Amateur footage of Freaknik also beckoned students to the fest. In 1993, an estimated 100,000 people showed up, creating traffic standstills they waited out by dancing in the streets and exchanging phone numbers. Intersections were blocked, many residents were stuck in their homes and businesses struggled to operate. For Atlantans unfamiliar with Freaknik, the event proved unavoidable that year.
A contingent of mostly White business and homeowners emerged as Freaknik's fiercest critics. Some referred to the attendees as "Freaknikkers," evoking the N-word, Quiros said.
Black Atlanta Mayor Bill Campbell, in office until 2002, tried to appease Freaknik's Black supporters and White opponents.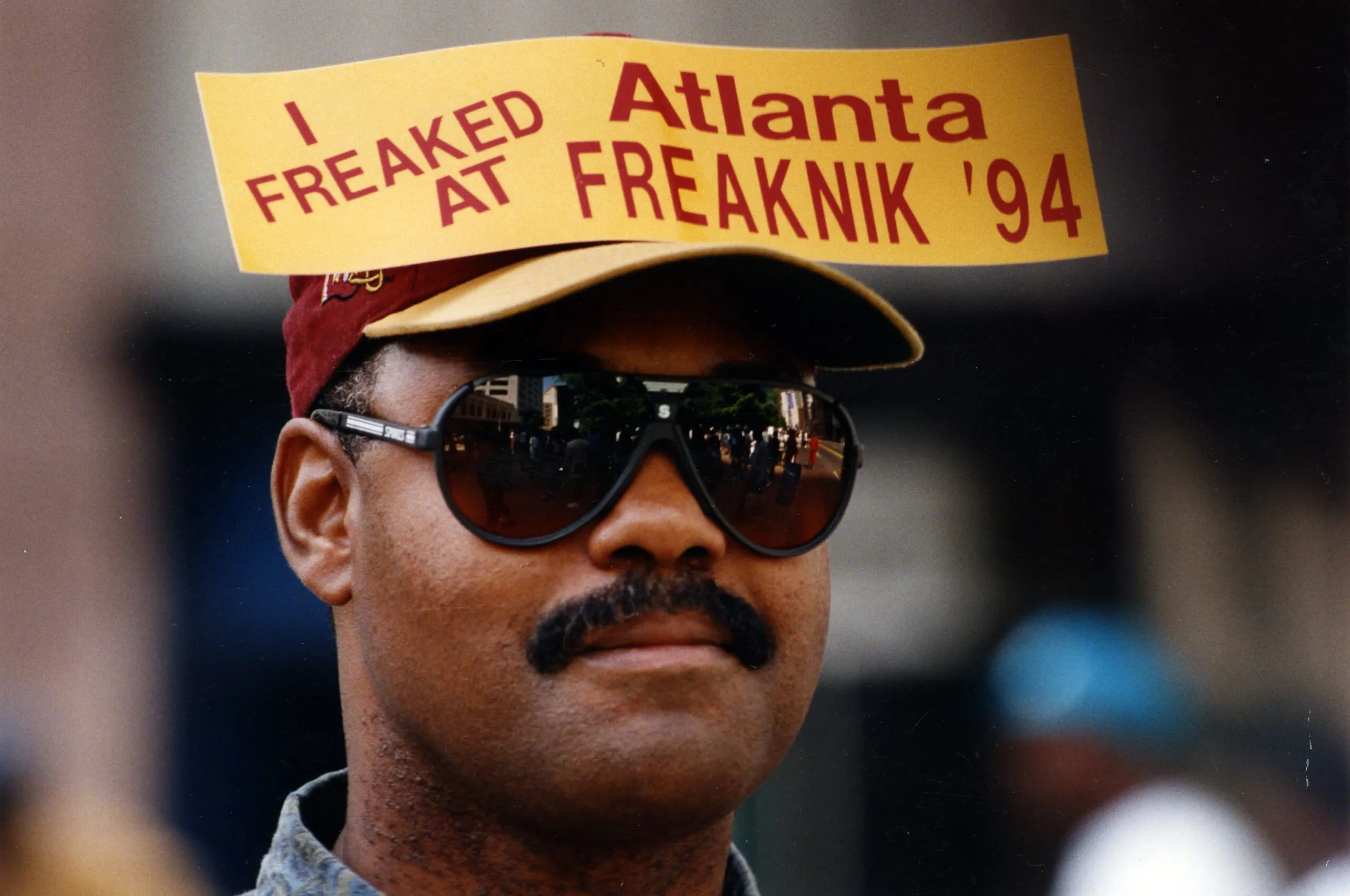 "The way that [Black] public figures are trying to balance allowing the students to have fun, promoting Atlanta as a center for not only Black universities but Black people — saying come to Atlanta — while also trying to avoid some racist stereotypes that exist in the city at the same time put them in a very interesting position," Quiros said.
In 1994, city leaders attempted to tame Freaknik by referring to it as the Atlanta Black College Spring Break Celebration, beefing up police and security and hosting sanctioned celebrations. But that year, the Freaknik crowd doubled to over 200,000.
Businesspersons prepared to take legal action if city officials didn't better manage or end it altogether. The city tripled the funds to police and clean up Freaknik. Officials also set up traffic barricades, and Atlanta Police Chief Beverly Harvard — the first Black woman in her role — pressed HBCU presidents to tell students to skip Freaknik.
The presidents of Spelman and Morehouse were concerned about the reputations of their institutions but hesitated to forbid students from going, Quiros said. She found archival documents of then-Spelman President Johnnetta Cole giving students behavior guidelines if they did attend, reminding them that they were "the best and the brightest."
An estimated 100,000 people turned out for Freaknik 1995. That year, sexual assault was singled out as a concern. Ten rapes were reported then, according to a 2004 research paper.
"I am sure that's an undercount," Quiros said. "I don't think that we had, at that time, the cultural [terminology] to call the gendered exploitation and violence what it was."
By the mid-1990s, Freaknik lost its college flavor. Older adults were spotted in the crowd, and White residents sued the city to prevent a Nation of Islam-associated Freaknik gathering in Grant Park, near their middle-class community. Quiros said that White, gay residents of Atlanta's Ansley Park community also opposed Freaknik.
"Atlanta had these huge gay parades throughout the '90s as well," Quiros said. "So it's interesting who gets to party and who doesn't, and what are the conversations around that?"
A newspaper poll found 69 percent of Black Atlantans believed Freaknik benefitted the city, and 62 percent of White residents disagreed. The National Guard was on hand during Freaknik 1996, but the event saw more reported misconduct, including public indecency, vandalism, gunfire, looting and sexual assault. That year, Grady Memorial Hospital treated four rape victims in the Friday through Monday before Freaknik and eight rape victims during the Friday through Monday afterward. During Freaknik, which took place April 19 to 22, Grady treated 20 rape victims.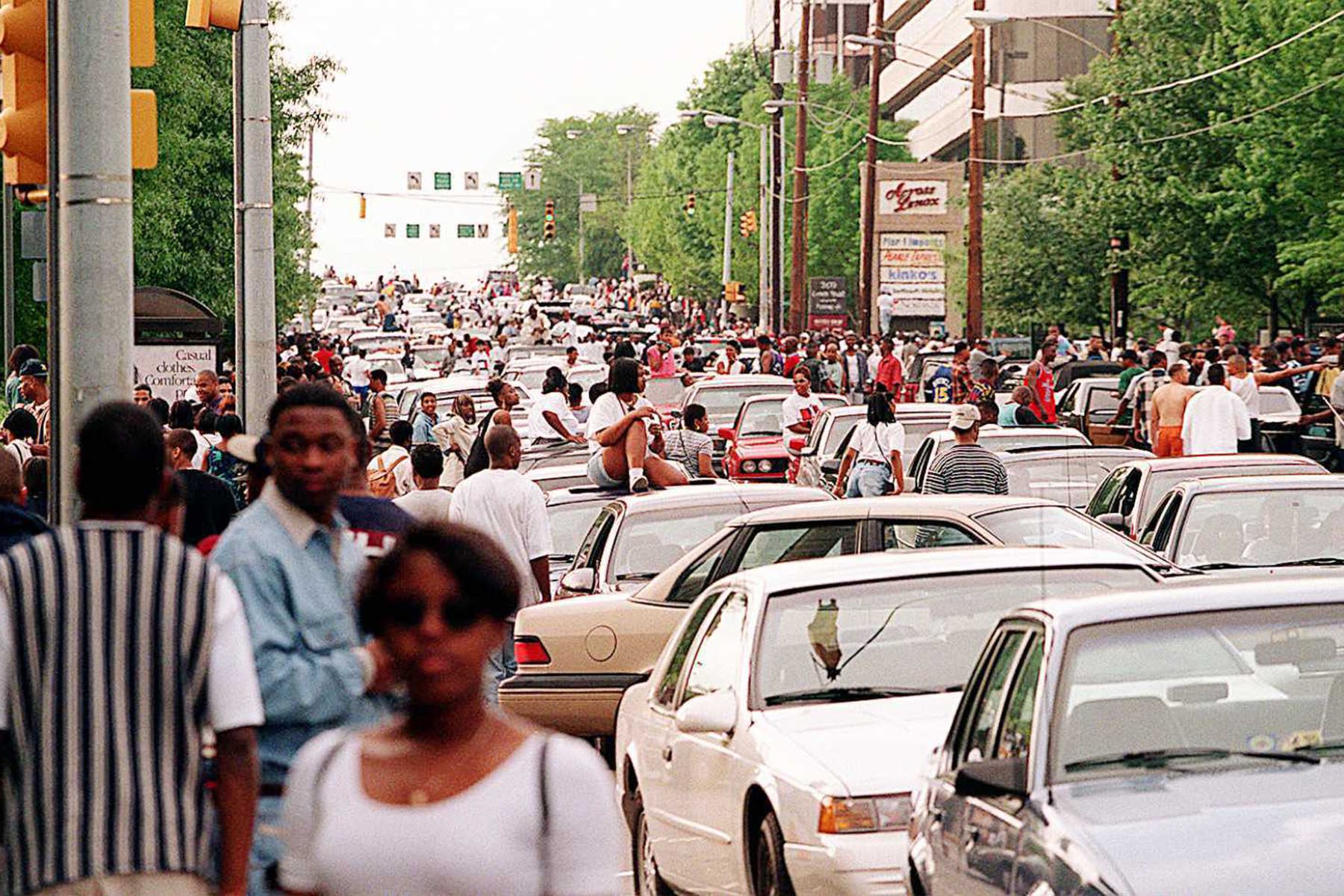 "When we think about sexual assault at spring break, it's not a Black issue; it's not an HBCU issue," said Kenyora Parham, executive director of advocacy group End Rape On Campus. "One in five college women will be survivors of sexual assault … So, it's not as if this issue starts with Freaknik. We've actually seen these destructive trends of increased sexual assault during these vacations transcend generations."
As an entrepreneur with a connection to Freaknik's origins, Toomer tried to get city officials to better manage Freaknik — amid concerns the celebration had grown too wild and unwieldy — with a Coca-Cola sponsorship, official website and party zones, but the leaders rejected most of those proposals.
"It was clear to me and the group that I had assembled that they were doing everything in their power to just make Freaknik not enjoyable," Toomer said. "The city was definitely a barrier."
She said the city mishandled Freaknik repeatedly even though smaller municipalities learned to mitigate traffic and other impacts of large gatherings.
Attendance at Freaknik 1997 dropped due to numerous anti-cruising ordinances and similar measures. "The strategy that the city had was just to make it an impossible event," Toomer said.
---
Reluctant to end the celebration himself, Mayor Campbell commissioned a racially mixed committee of business and civic leaders to study Freaknik in the late 1990s. That group ultimately recommended ending the event, citing sexual violence and other crimes as top concerns. In 1998, Freaknik footage from Atlanta station WSB-TV and MTV's "True Life" program showed throngs of men fondling and unclothing women, though the latter also showed the event's positive developments. Among them were fraternity brothers bonding and Black students from predominantly White institutions feeling a sense of belonging for the first time. The students MTV featured mostly deemphasized violence at the celebration, except for sexual assault.
During Freaknik 1998, four rapes, six sexual assaults and four shootings were reported, along with 481 arrests, according to the Associated Press. The following year, the event drew a fraction of its usual crowd, with a "Sister, Sister" Freaknik episode in February 1999 doing little to boost attendance. Fewer than 50,000 people participated in the event, which Police Chief Harvard noted had "hardly any women."
"A lot of women have been victims; they've been groped and attacked," Harvard said in 1999.
Although Harvard expressed concern about groping, some cops suggested scantily clad women invited these assaults. One officer ordered eight women to ditch their revealing attire for more conservative dress.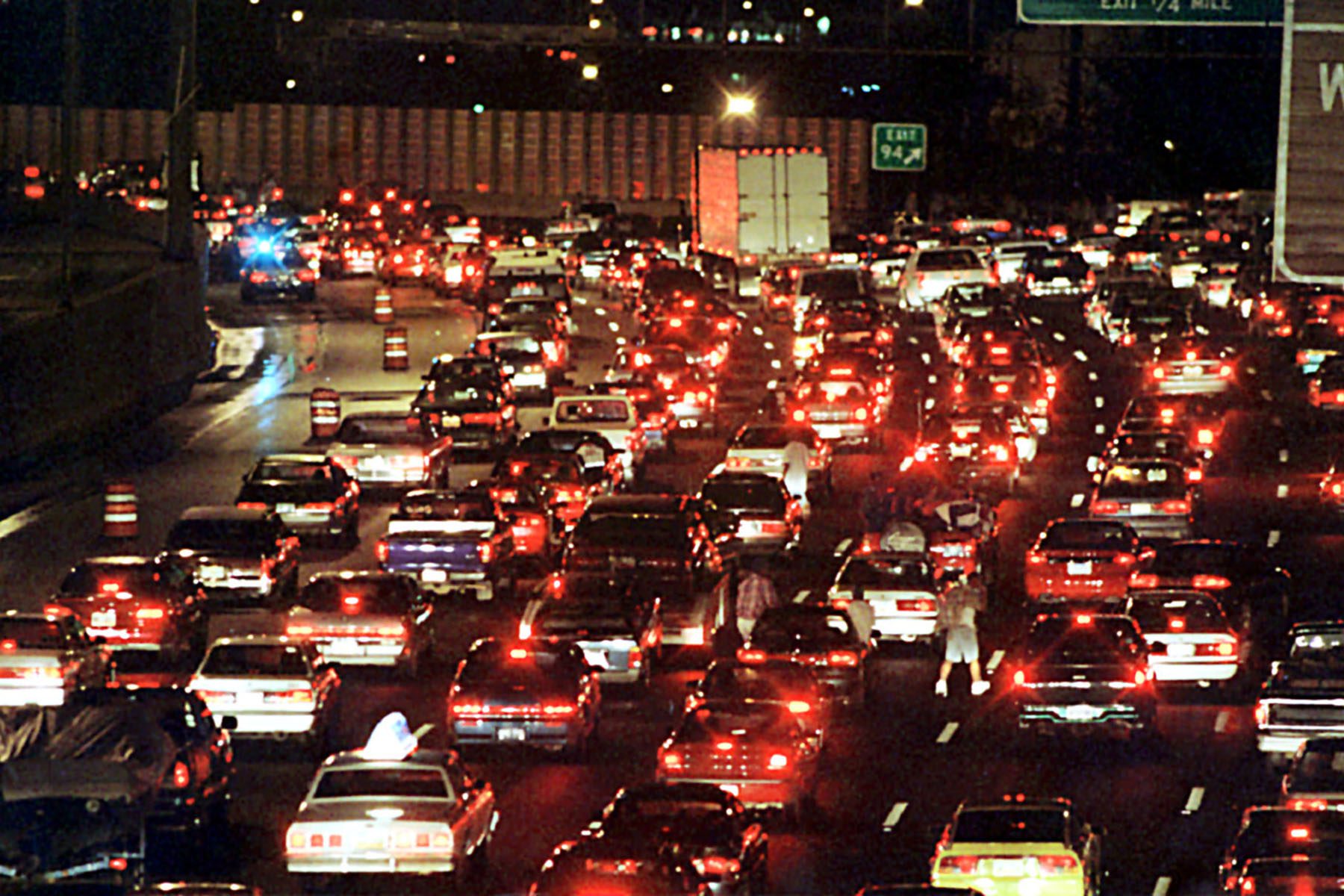 Local news reports also held Black women accountable "for their own victimization and minimized the seriousness of the violence," Marian Meyers, now a Georgia State University professor emeritus, noted in a 2004 paper. The press denied that "men actually raped or attacked women."
The dearth of women and a police crackdown on even minor infractions resulting in the arrest of 320 revelers, the ticketing of more than 800 and the towing of 400 cars during Freaknik 1999 effectively killed the tradition. There have been brief but unsuccessful attempts to revive it.
Today, women's treatment at Freaknik remains top of mind. In the 1990s, Lemieux said, Black women were too often thought of as "willing participants" in their sexual assaults. But in 2023, "I think that narrative is beginning to shift, that people are willing to recognize Black women as victims," she added.
If Hulu's Freaknik documentary does examine sexual violence, Parham said it's imperative that the filmmakers get consent from survivors featured in archival footage.
"Some women who were able to go to Freaknik may want to share their stories now, but some of them may not be ready to do that," she said. "My hope is that they're taking a respectful approach to this."
Although Parham acknowledged that sexual violence took place, she stressed that Freaknik didn't begin that way: "Its original intention was to be this beautiful experience around Blackness and solidarity."