We're telling the untold stories of women, women of color and LGBTQ+ people. Sign up for our daily newsletter.
Monica Brashears' debut novel, "House of Cotton," begins with 19-year-old Magnolia sitting in a church pew in Knoxville, Tennessee, at the funeral of Mama Brown, her Black grandmother who raised her. Magnolia hasn't seen her White biological mother, Cherry, in over four years, and her father died before she was born. With Mama Brown now gone, Magnolia has no family, no community, less than $20 in her bank account, a dead-end job working the night shift at a gas station and a predatory landlord who has made continual sexual advances.
Then a man named Cotton appears at the gas station, blood dripping from his hands, and gives Magnolia his card, asking her if she might be interested in a modeling job. Magnolia visits the address on the card only to find Cotton's business isn't a photography studio, but a funeral home.
His proposition? For Magnolia to perform the role of the missing and dead for the clients he works with in his side business as a medium, offering families a means of closure by reconnecting with lost loved ones. Pregnant and panicked over how she will afford an abortion, Magnolia accepts the job, eventually moving into the funeral home.
And that's when the ghost of Mama Brown turns up, begging Magnolia to choose a real path forward outside of playing dead White women. If not, she faces dismemberment in the afterlife by a ghost of her own, a Bible salesman who terrified her at church as a little girl.
In her Southern gothic novel about intergenerational trauma and navigating the world as a young Black woman in the South, Brashears uses the conventions of horror and fairy tales to create a world of dangerous possibilities as Magnolia reckons with how much of herself she will have to sacrifice to the dead in order to truly live.
Brashears spoke with The 19th about utilizing the conventions of fairy tales, horror and Gothic literatures to tell a specific story about Southern Black women's identity and pain in relation to their own bodies.
This conversation has been edited for length and clarity.
Jennifer Gerson: This is a novel that is all about intersections, especially gender, race and economic status. How did your specific genre let you talk about these intersections?
Monica Brashears: "House of Cotton" is concerned with what it means to survive in the South as a Black woman living below the poverty line. Some of those survival methods look a little like shapeshifting. How do we present ourselves in certain spaces? So that's why I wanted to explore gender and race within the idea of actual transformations, but also within the fairy tales that exist in the novel, too.
Throughout the novel we get these vignettes of classic fairy tales that Magnolia reimagined and placed herself within as a way to survive. Why did you use fairy tales in this way, and what do these fantastical stories tell us about the kind of things people practically need to live, like money, food and housing?
A lot of fairy tales have similar themes to that of "House of Cotton" and what Magnolia is facing in her life: Who gets the right to own land, these rags-to-riches narratives and how are women treated within these kinds of narratives. The answer is usually as possessions.
That's why Magnolia is usually written as an object within her own fairy tales. She is dehumanized in all of these various ways shown throughout the plot, and she faces that head-on in these embodiments of objects in stories she tells herself.
This is also a ghost story — Magnolia is literally being haunted. How did you think about that choice as a storytelling mechanism?
Ghosts, for me, have lots of different contexts that connect to various things. I grew up in Appalachia, and my mom told us so many Appalachian folktales that usually involve a ghost — and the ghost is usually a scorned woman.
From a craft perspective, I think ghosts are really interesting because they need something so desperately that they've come back from the dead to request it. Writing ghosts gives such a good vehicle for exploring the past and how the past is affecting the present, whether that's within a family unit or a national history.
This novel is also about abortion. What does it feel like to have this novel that writes so intentionally about the very real barriers to abortion so many people in America face, especially now?
It feels pretty suffocating the way that it seems that we just don't have a say over our bodies right now. It feels very cathartic to get to talk about it right now, too.
For Magnolia, who is already in the negative in her bank account, she knows that a pregnancy and bringing a child into the world would have been so detrimental to her future, to the way she is trying to process grief, to how she's been able to find any sense of stability in her life.
Writing about abortion so directly like this was the only way I saw this kind of story going. As someone who has not known if I would have the gas money to commute to college, I knew that Magnolia would be in a similar situation, especially somewhere Southern Baptists really have their grip in the surroundings.
I also wanted to use this as a way to talk about how abortion is talked about in the South. I can only imagine the various reactions that someone who goes through that experience may encounter and how they may feel that they simply have to have guilt because literally everyone around them is scolding them and threatening them with actual damnation. That's terrifying.
Religious trauma is a huge theme in the novel. How do you think about how Black women in the South are treated within religious systems?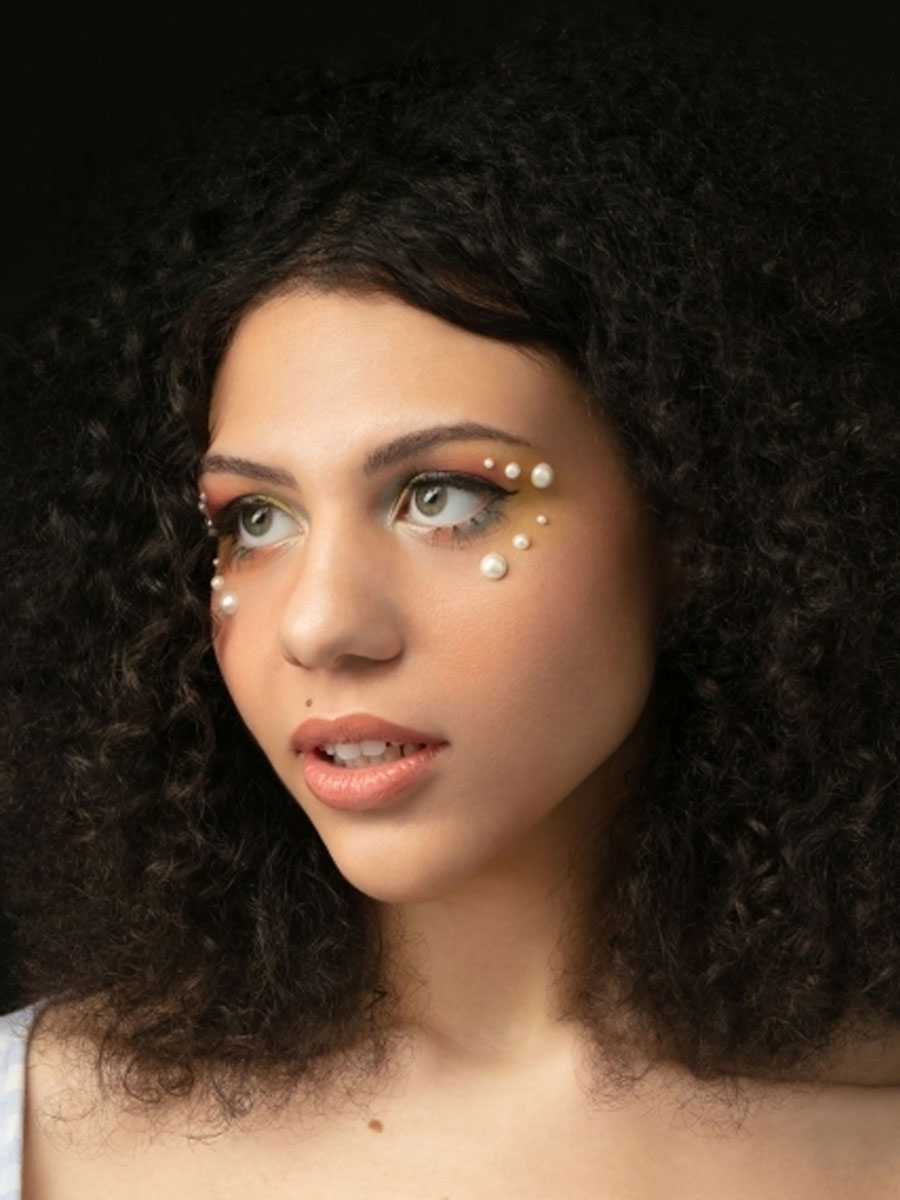 I knew that growing up in the church, even if Magnolia was only loosely associated with the church, there would be things like religious trauma for her to reckon with. That all had to be a part of this story.
With the church, there's a kind of beckoning. It's enticing to feel a part of a community, a part of something so grand. But the patriarchy is still very much in play in the Bible and is used as a way of stuffing people down and stamping them out in so many different ways. I think about the stories I heard growing up, things I experienced growing up — I knew I had to put what the church does to Black women into my debut novel.
The novel walks a tightrope of digging into some of the horrific things that happen in so many people's day-to-day lives as a result of their race, gender and class without it feeling exploitative. How did you think about writing about these situations and realities of the pain that so many people face?
I always believe in writing with a tender touch and keeping the presence of joy and love within my writing. I think that is crucial in navigating any difficult subject. To me the difference between trauma porn and an in-depth exploration of an experience is realizing the difference between, "This is a trendy topic" versus "This is actual lived experience."
I think we have to ask ourselves why these kinds of stories are told over and over again. It's likely for the reason that they continue to happen — which is why we have to talk about them.
This is a novel very much rooted in the present: Magnolia's use of Tinder is a major part of the plot, there's the article on Cotton and Eden's business in "Vice." What felt important to you about pointing to these signs of our current times in telling a story about surviving in the world as a Black woman?
Tinder is a terrible, terrible place, and I wanted Magnolia to exist in that terrible, terrible place and have that be a source of control for her. All of these references, I just wanted to keep it grounded in the present. They were my anchors, because I was worried that with the lyrical style of the writing and the naming of the characters, that this story would be viewed as a slave narrative or something existing within the past.
I wanted it to be very clear that these things are happening now. They are happening because of the past, of course — it's why Cotton is named Cotton — but they are still happening right now.
Who do you hope will read this novel and what do you hope they say about it?
I hope this book is accessible for most people and that they can either empathize with Magnolia or connect with her. And if they do connect with her, I hope they remember that tenderness is needed for all the versions of our past selves.
I really wrote this book for my younger self. This was the book I needed when I was 18 and 19. Growing up poor and Black and in a very small town in Tennessee, I didn't see myself in books until I was in grad school. That's when I first read Jesmyn Ward's "Sing, Unburied, Sing." When I read that, I got heart palpitations. It felt like I did have a place in the literary world and that maybe I could write a book.
---
Brashears' recommended reading
For more novels about southern Black women's journey of understanding their identity in relation to the world around them, here are a few recommendations from Brashears.
"Sing, Unburied, Sing" by Jesmyn Ward
"The lyricism and the tenderness within that family and the pain — it all just felt so real to me."
"Corregidora" by Gayl Jones
"It's just a beautiful text that plays with past and present and what softness can look like, and that we can achieve softness."
"Mama Day" by Gloria Naylor
"There is such a rich history present in this book among the characters and how they all interact with each other, and how that ties into the present."