In the intensely divided 118th Congress, the job of leading bipartisan efforts to keep the government funded will belong to four women lawmakers for the first time ever.
Democratic Sen. Patty Murray of Washington will become the second woman ever to lead the Senate Appropriations Committee; she'll work alongside Sen. Susan Collins of Maine, who will be the highest-ranking Republican on the panel.
In the lower chamber, Rep. Kay Granger of Texas will take the helm of the House Appropriations Committee, becoming the first Republican woman to hold the post. The panel's former chair, Rep. Rosa DeLauro of Connecticut, who was the second woman ever to chair the panel, will lead Democrats on the committee as the ranking member.
The leadership positions — known on Capitol Hill as the "four corners" — will be at the center of the most consequential disputes in a Congress where divided government means little policymaking is likely to happen outside of appropriations bills. Observers say the historic first marks an important milestone for veteran women in Congress. It also raises questions about whether this all-women slate will break through the gridlock and build consensus more effectively than their male predecessors, and how they will negotiate on issues that heavily impact women.
"In this Congress, funding the government is pretty much the biggest of the must-pass things," said Michele Swers, an expert on women in politics at Georgetown University.
Swers, who has long studied women in Congress, said her research shows that women lawmakers are more likely to spend political capital on issues that impact women and families, including abortion, health care policy and spending on social welfare programs.
In the 118th Congress, lawmakers will grapple with the aftermath of the Dobbs decision that ended a federal right to abortion, which is likely to play out in the appropriations process as abortion riders — policy directives tacked onto spending bills. That could include federal directives to limit or expand access to abortion medications, abortions for women in the military, and more.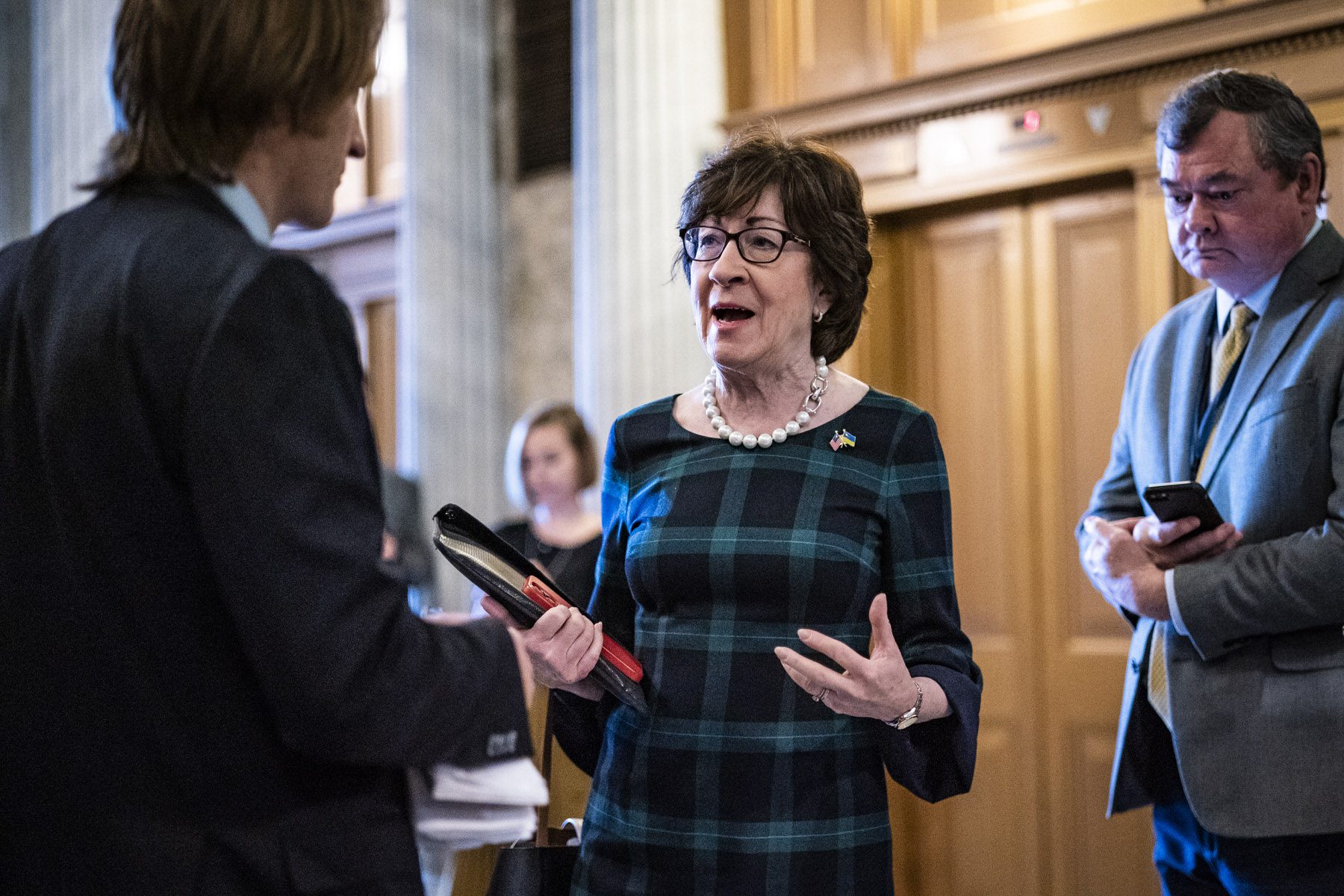 Murray, one of fiercest advocates for reproductive rights in Congress, is likely to wield her power to swiftly block efforts by Republicans to make inroads on their anti-abortion agenda through the appropriations process and work to find funding for programs that support women's health, child care and expanded access to birth control. Collins, a moderate Republican who supports codifying the abortion access protections of Roe v. Wade, may be more willing than other Republicans in the conference to accept liberal proposals on reproductive health.
"It's a historic moment for the United States Congress to have women in such powerful leadership positions," Collins said in a statement to The 19th.
"In my experience, women tend to bring a more collaborative approach to decision-making. I look forward to working with each of them" she said.
In her statement, Murray recalled a speech she delivered during her early days in the Senate about the importance of family and medical leave. A man in the Senate told her, "We don't tell stories on the floor of the Senate.""
I told him that's exactly why I came to Congress. And times have certainly changed," Murray said, adding that from her new role she will continue to advocate for American families.
"For the first time in history, four women will be leading the committees responsible for determining how our government spends money—and frankly, it should not have taken so long," she said. "This moment is a sign of the progress I've long fought for, and I am going to keep fighting to make more progress, get more women elected, more diverse voices at the leadership table, and ensure Congress looks more like America."
Murray's Democratic counterpart in the House, the longtime appropriator DeLauro, will also be a liberal wall on reproductive rights issues. She has in the past sought to eliminate the so-called Hyde amendment, which bans federal funding, including for Medicaid programs, from being used to cover abortions. She is also a leading advocate of the expanded child tax credit.
"Members that have this kind of seat at the table can put in some of their own priorities," Swers said. "They're also more likely to push those through as much as they can to the end."
Kelly Dittmar at Rutgers University's Center for American Women in Politics said the history of the all-woman slate of spending leaders illustrates the importance of "positional power" over sheer numbers of women in Congress. It "determines the degree to which they can have impact," Dittmar said.
She added: "One of the hurdles to women accumulating that power has been that they came later, in an institution where seniority matters."
In the House, the first woman to lead the appropriations panel was Democrat Rep. Nita Lowey of New York, who took the gavel in 2019. In the Senate, it was Democratic Sen. Barbara Mikulski of Maryland in 2013.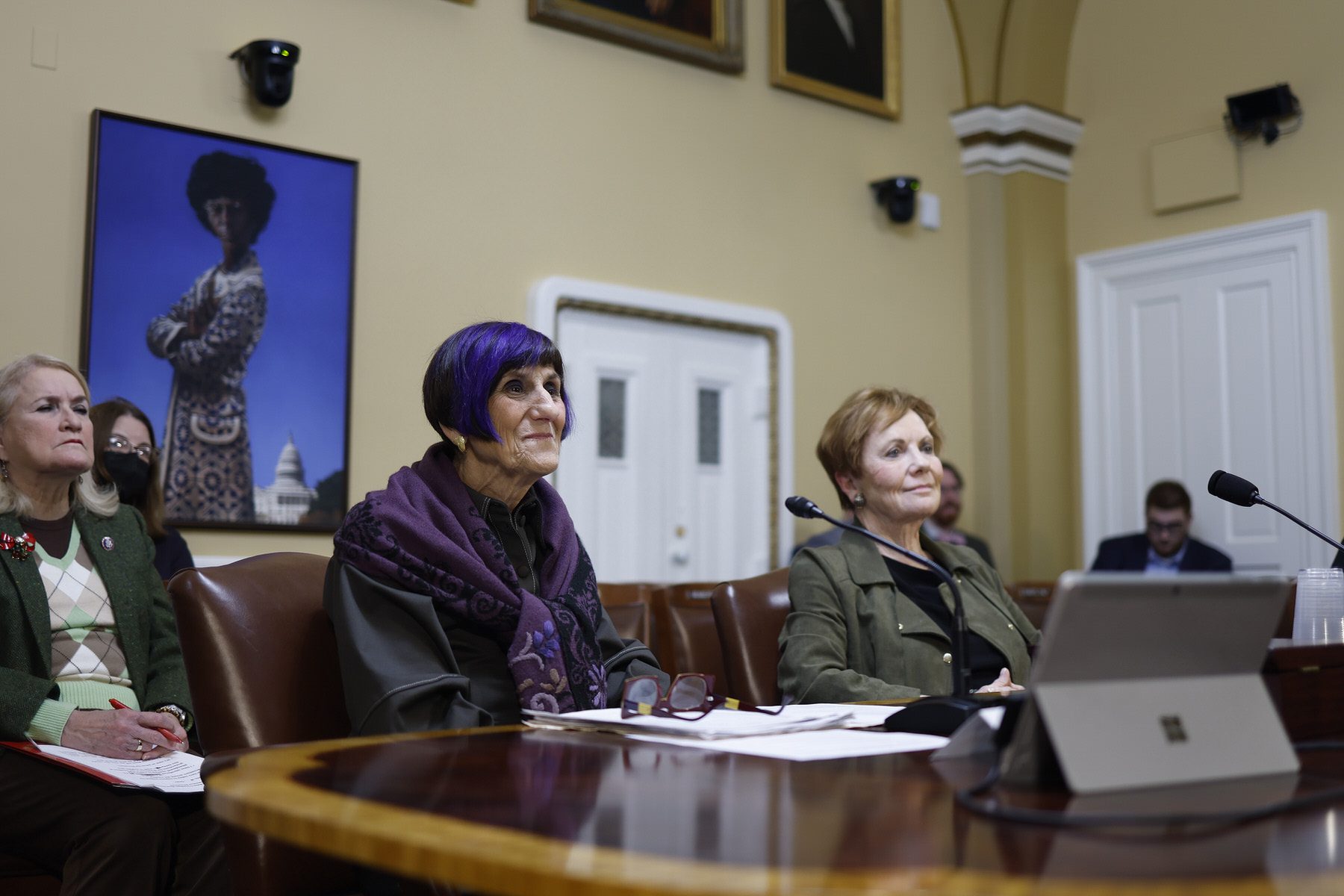 DeLauro praised the other women leading the committees and said she and Granger have "a mutual respect and a long history of bipartisan successes."
"All of us have a very clear sense of why we have been elected, and that is to be advocates for the people who elected us and to push the edge of the envelope to make this institution work in the way that it should," DeLauro said in an interview.
"This moment is historic. I'm always taken when people say that women need to have a seat at the table. Women are at the table in this instance," she said.
Granger, who will make history in her conference leading the appropriations committee, said in a statement that she was "humbled" to be the first Republican woman in the role. A longtime advocate of defense spending, Granger said the role of her committee will be to "reduce spending where we can and ensure that we prioritize resources on national security."
Granger's role will be complicated by the concessions Republican leaders made to secure the chamber's gavel for House Speaker Kevin McCarthy. That includes a promise to not raise the debt ceiling without major cuts to federal spending and to give more power to individual members over the appropriations process.
"The difficulty for Granger is that there's a lot of demand among the Republican caucus for cutting and for not making deals with Democrats. She faces difficult expectations," Swers said. She noted that early in Granger's congressional career, the lawmaker had supported some protections to abortion access. She has since applauded the repeal of Roe v. Wade and said last summer that Democrats' efforts to "repeal or weaken pro-life protections" are futile.
"It's a waste of time to attack provisions so strongly supported by our side of the aisle if our votes will eventually be needed to get bills to the president's desk," Granger said then in a statement.
Granger is swapping roles with DeLauro after Democrats lost control of the House in November's midterm elections. Republicans' new House majority means that — even with Granger's historic new role — the GOP's slate of panel leaders will be largely White men.
No people of color will chair House committees, and only three panels so far are set to be led by women lawmakers. In the last Congress, when Democrats held the majority, seven women led congressional panels. Democrats also selected six Black lawmakers, two Latinx lawmakers and one Asian-American lawmaker to lead panels.
"We are now at a point, especially on Democratic side of the aisle, where women have accumulated that seniority," Dittmar said. "I don't know on the GOP side how much of a concerted effort there has been."