The Democrats in the class of 2018, the largest House freshman class since the Watergate era, included the first Muslim women and Native American women ever elected to Congress, the first woman to represent Oklahoma, the first Black women to represent Massachusetts and Connecticut, four new out LGBTQ+ members, and the youngest woman elected to Congress. They had backgrounds in the military and national security, in medicine, in law and government, in organizing.
Of the 35 Democratic women first elected in 2018, 25 ran for and won reelection in 2020 and 2022. And as Democrats prepare to enter the House minority in January under new leaders, many of those women are now stepping up into increasingly powerful leadership positions and are poised to exert more influence than ever before on the future of their party.
"I am somewhat biased, but I do believe that the class of 2018 was a pretty extraordinary class," said Rep. Veronica Escobar, who was one of the first two Latinas elected to Congress from Texas that year.
Escobar — along with Reps. Joe Neguse of Colorado, Lauren Underwood of Illinois and Dean Phillips of Minnesota, all first elected in 2018 — will lead the Democratic Policy and Communications Committee (DPCC), House Democrats' main messaging and communications arm. Underwood is also the first Black woman elected by her colleagues to serve in House Democratic leadership since Rep. Shirley Chisholm in 1977.
"We've got to bring people together, and I think that will be a critical role for us," Escobar said of the DPCC leadership. "And I think, knowing Joe and Dean and Lauren as well as I do, we are all very good listeners — but we're also very hard workers."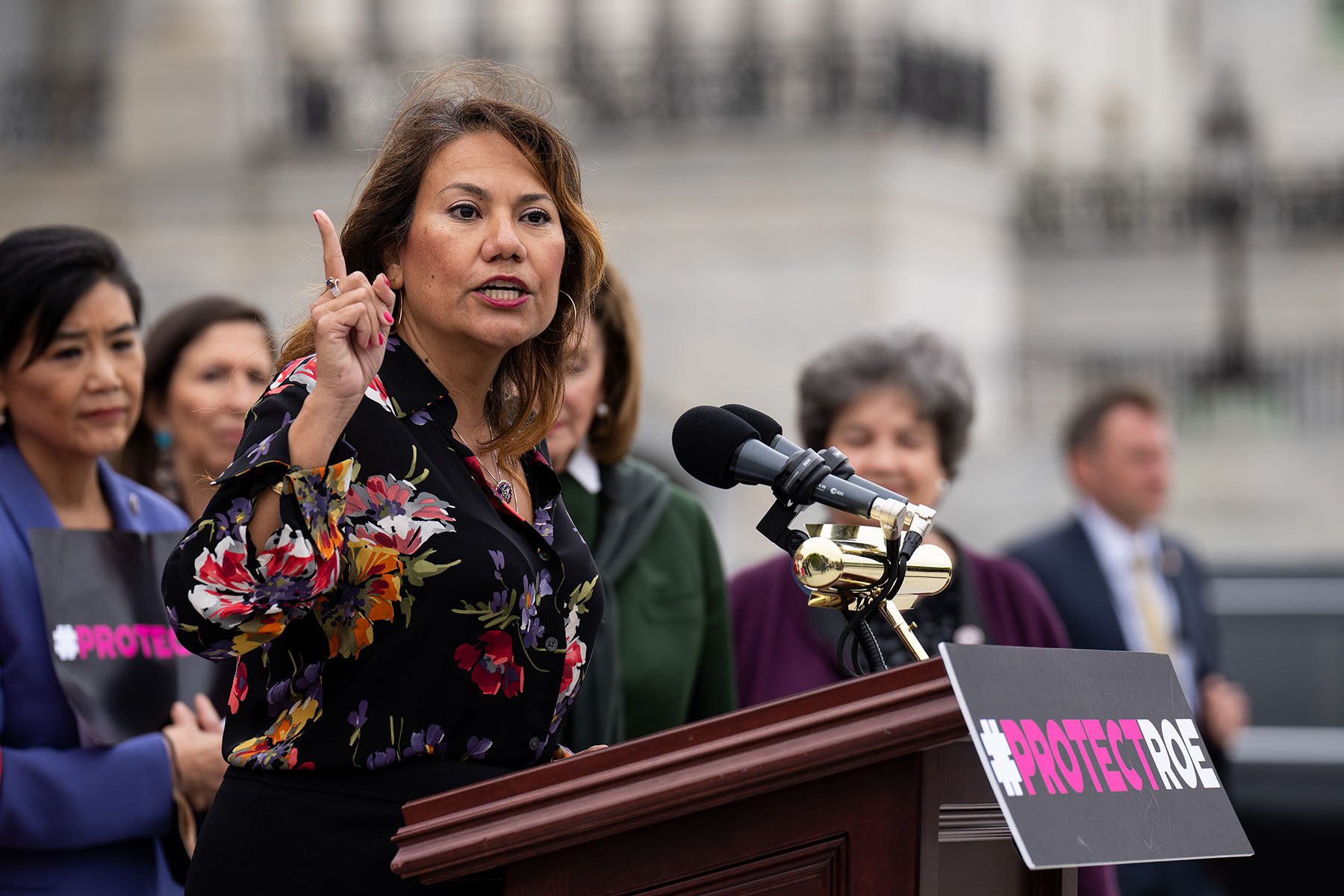 Rep. Sharice Davids of Kansas, one of the first two Native American women elected to Congress, was recently selected to serve on House Democratic Whip Katherine Clark's leadership team as a chief deputy whip.
And Rep. Abigail Spanberger of Virginia will step into a leadership role new to her and the caucus. Spanberger, who flipped a GOP seat in 2018 and has defended it in two subsequent close races, will represent the interests of caucus members from competitive districts.
Members from the class of 2018 are also serving in the leadership of key caucuses that shape policy, influence the party's priorities and messaging and serve as springboards for future leaders.
Rep. Ilhan Omar of Minnesota and Rep. Rashida Tlaib of Michigan, two members of the progressive "squad" and the first two Muslim women elected to Congress, now hold leadership positions in the increasingly influential Congressional Progressive Caucus. Rep. Lucy McBath of Georgia and Rep. Sylvia Garcia of Texas serve in leadership positions in the Congressional Black Caucus and Congressional Hispanic Caucus, respectively. And Rep. Ayanna Pressley of Massachusetts is vying to lead the Democratic Women's Caucus, which she hopes to transform into an influential force fighting attacks on reproductive rights and gender equity.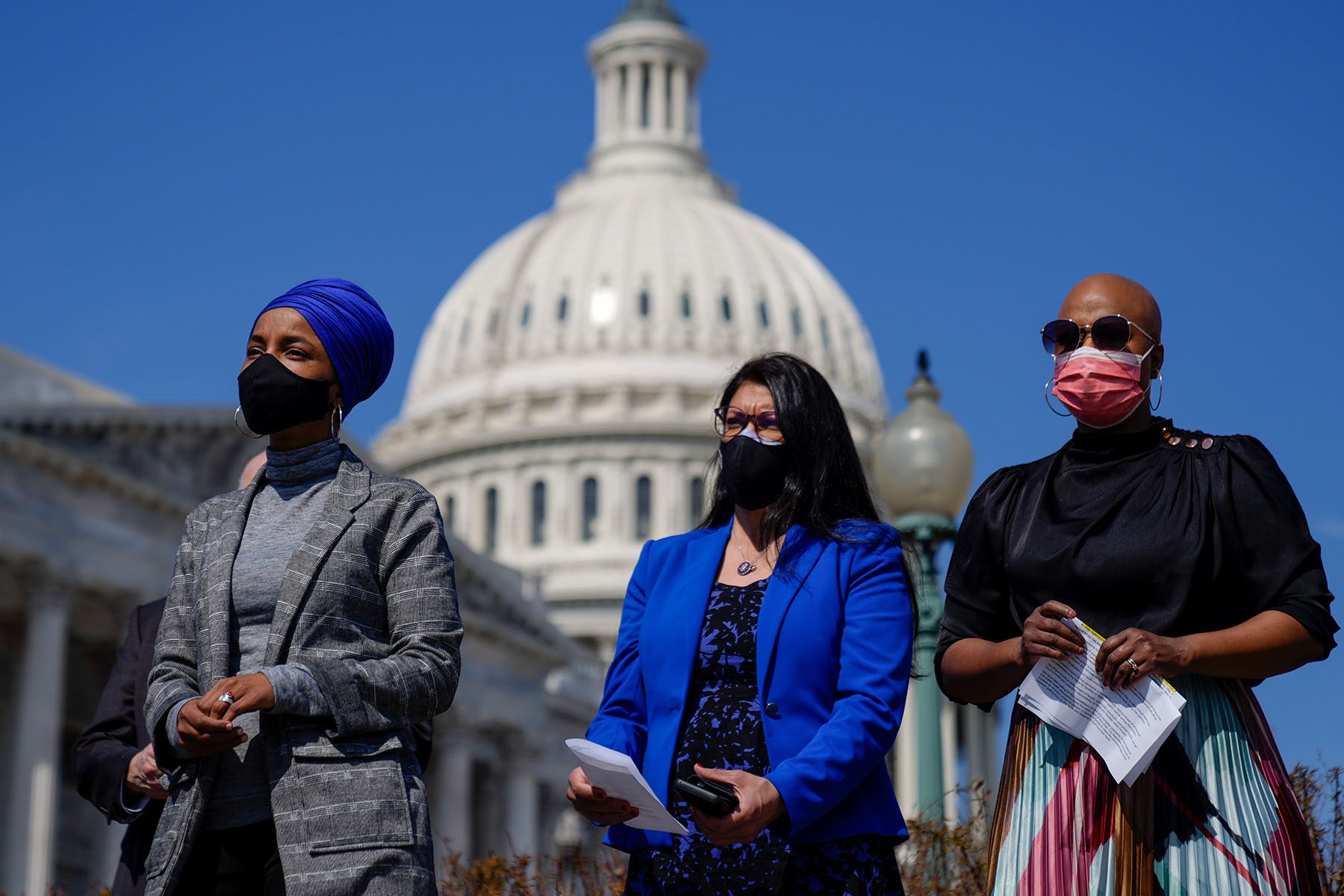 "Looking at that group today, many of us have been the ones who have run and won the tough races over the last four years, and we certainly deserve a spot at the table," Rep. Angie Craig of Minnesota, who will serve on the panel that determines committee assignments for Democrats in the next Congress, said in a statement to The 19th.
The class of 2018, like the "Watergate babies" of 1974, came to power in a "tumultuous" and "uncertain" time, Rep. Haley Stevens of Michigan told The 19th. They arrived in Washington halfway through the Trump administration, after two years marked by protests over his election and a surge in the #MeToo movement that exposed sexual misconduct and gender inequity. The newly elected members were driven by a desire to shake things up and challenge existing structures of power.
"The gusto that folks from the class of 2018 have, the fire in their belly to make a difference, has really played out in leadership races," Stevens said. "I couldn't be more pleased to see folks stepping up and achieving these leadership roles."
From the beginning, members of the class of 2018 haven't shied away from embracing national profiles, becoming de facto spokespeople for their ideological wings of the party, breaking from the party line, and challenging leadership and their colleagues alike.
Rep. Alexandria Ocasio-Cortez of New York, who knocked out an established member of Democratic leadership in 2018 and became a nationally known figure as a result, joined climate advocates protesting outside House Speaker Nancy Pelosi's office before she was even sworn in. It wasn't just Democrats from the progressive wing who were not fully embracing the party: Several members from swing districts ran and won while strategically distancing themselves from Pelosi and leadership in Washington.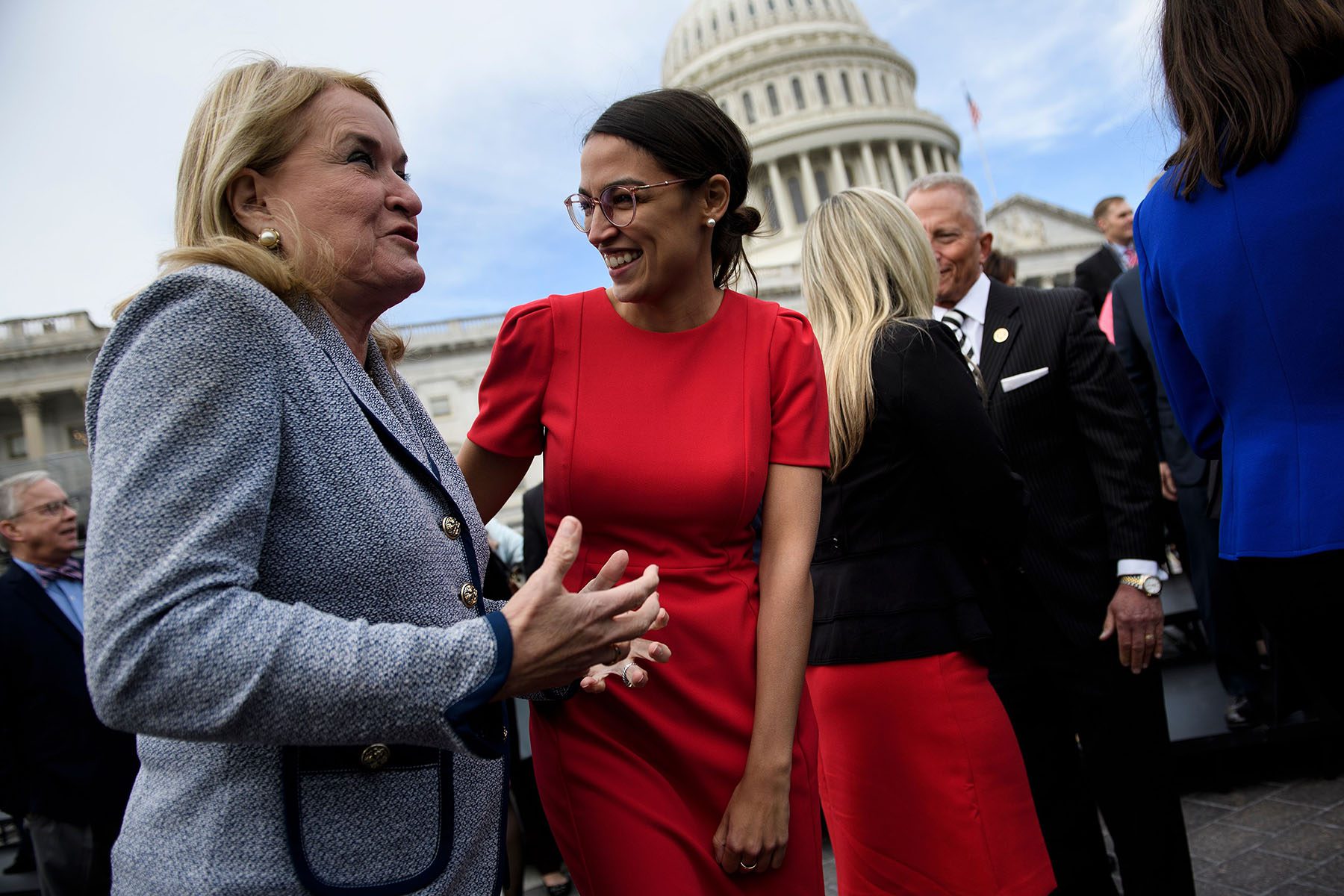 The Democratic women of 2018 continued to be voices for the progressive and more moderate wings of the party. In a spirited Democratic conference call after the 2020 election, Spanberger, a moderate from a battleground district, and Tlaib gave unvarnished assessments — and admonishments — to their colleagues after their party underperformed in the House, the Washington Post reported at the time.
Spanberger's message to her colleagues at that time will, in some ways, inform her new role. She has been one of the more outspoken opponents of the "defund the police" movement and said in an interview that, particularly in closely contested districts, Democrats need to message about big progressive victories with practical implications for people facing hardship who may not be immediately inclined to cheer for Democrats.
People in her party have to talk about their work "using language that's expansive enough, that it's accessible to people," Spanberger said.
"There may be a roomful of people where, if you say, you know, 'health care is a human right,' people might clap. In my district, there's plenty of people who will say, 'What are you talking about? Things are expensive.'"
Spanberger said she is looking forward to taking what members in swing districts are hearing on the ground and conveying those priorities to the rest of the caucus. Spanberger said she had no plans for a role in leadership until the position was created last month. "If you'd asked me six months ago, I would have told you, I am delighted to chair the [House Subcommittee on Conservation and Forestry]," she said, a nod to her post in the previous Congress.
While House Democrats have their fair share of internal conflict and tension, like their Republican counterparts, Stevens said that the diversity of geography and experience represented in the class of 2018 makes its members adept at identifying ways to collaborate and find common ground with colleagues on the other side of the aisle.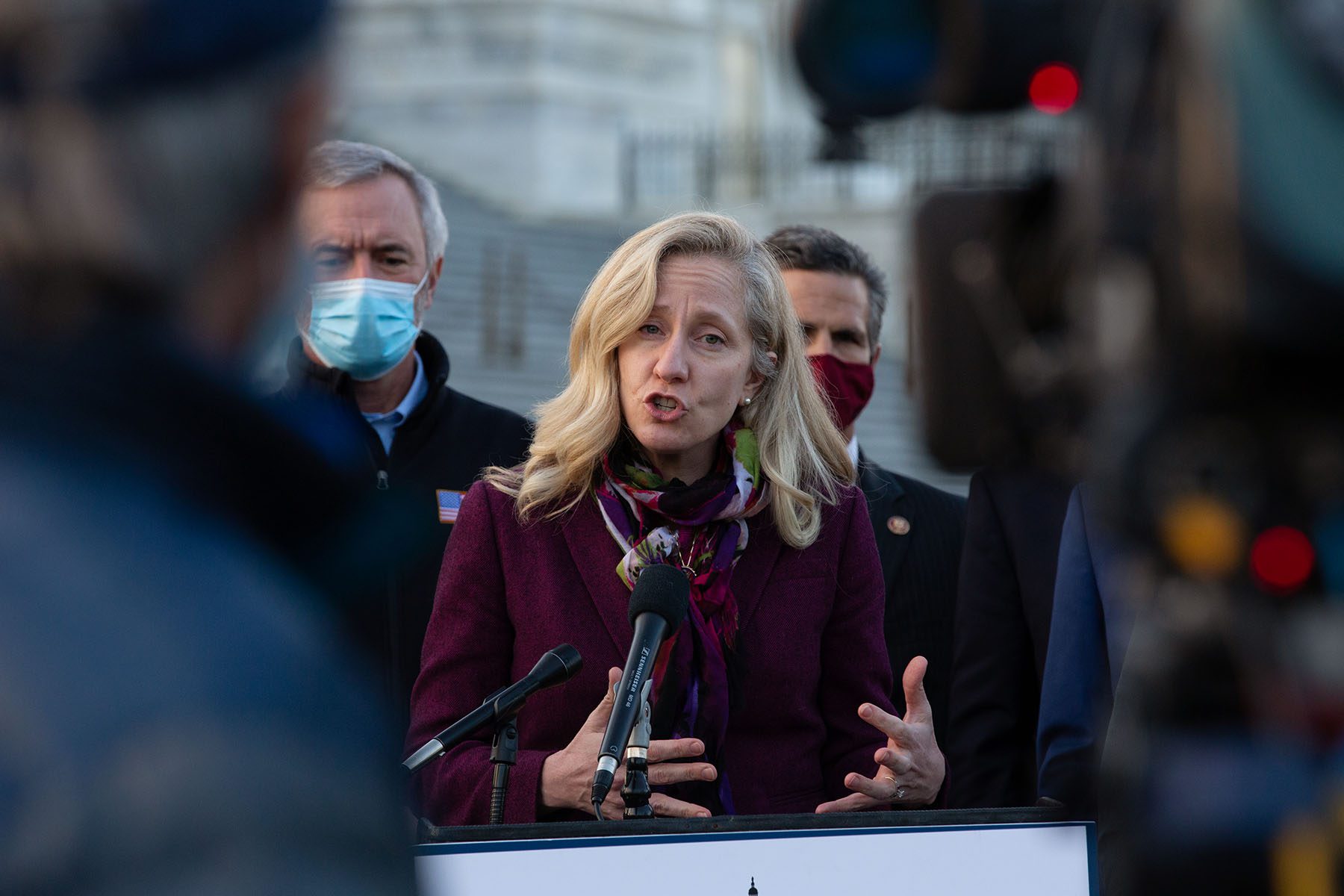 Stevens and other members elected in 2018, including Reps. Chrissy Houlahan of Pennsylvania and Colin Allred of Texas, are part of a bipartisan task force focused on passing a paid family leave program through Congress. The United States remains the only industrialized nation without guaranteed paid family leave at the federal level after efforts to advance the policy stalled out under both the Trump and Biden administrations.
"We just had our kickoff meeting and I'm very optimistic that we're going to be able to work on this issue and make a difference," Stevens said.
Davids, who represents a competitive district in Kansas, also notes that bipartisanship will be a major priority for her going into the next Congress.
"I will continue showing up for Kansans in any way I can, and am proud of the diverse group of women, many of whom I was elected alongside in 2018, who are leading the way in passing commonsense legislation to improve the everyday lives of folks across our country," Davids said in a statement to The 19th.
Jennifer Lawless, a congressional expert at the University of Virginia, said that the diversity of the new leaders in the House Democratic caucus reflects the diversity of the party's base and the candidates it fields.
"Given that leadership comes with seniority, as these women are elected in 2018 begin to accrue that seniority, it's no surprise that they're stepping into positions within the caucus that reflect that," she said. "So it would be more alarming to me, if given the diversification of the Democratic caucus in the last several election cycles, we weren't seeing diversification among leadership."
The women of the class of 2018 are taking on leadership roles amid a major changing of the guard within the Democratic Party.
"It's a torch-passing moment, and it's been like that since I got to Congress," Stevens said.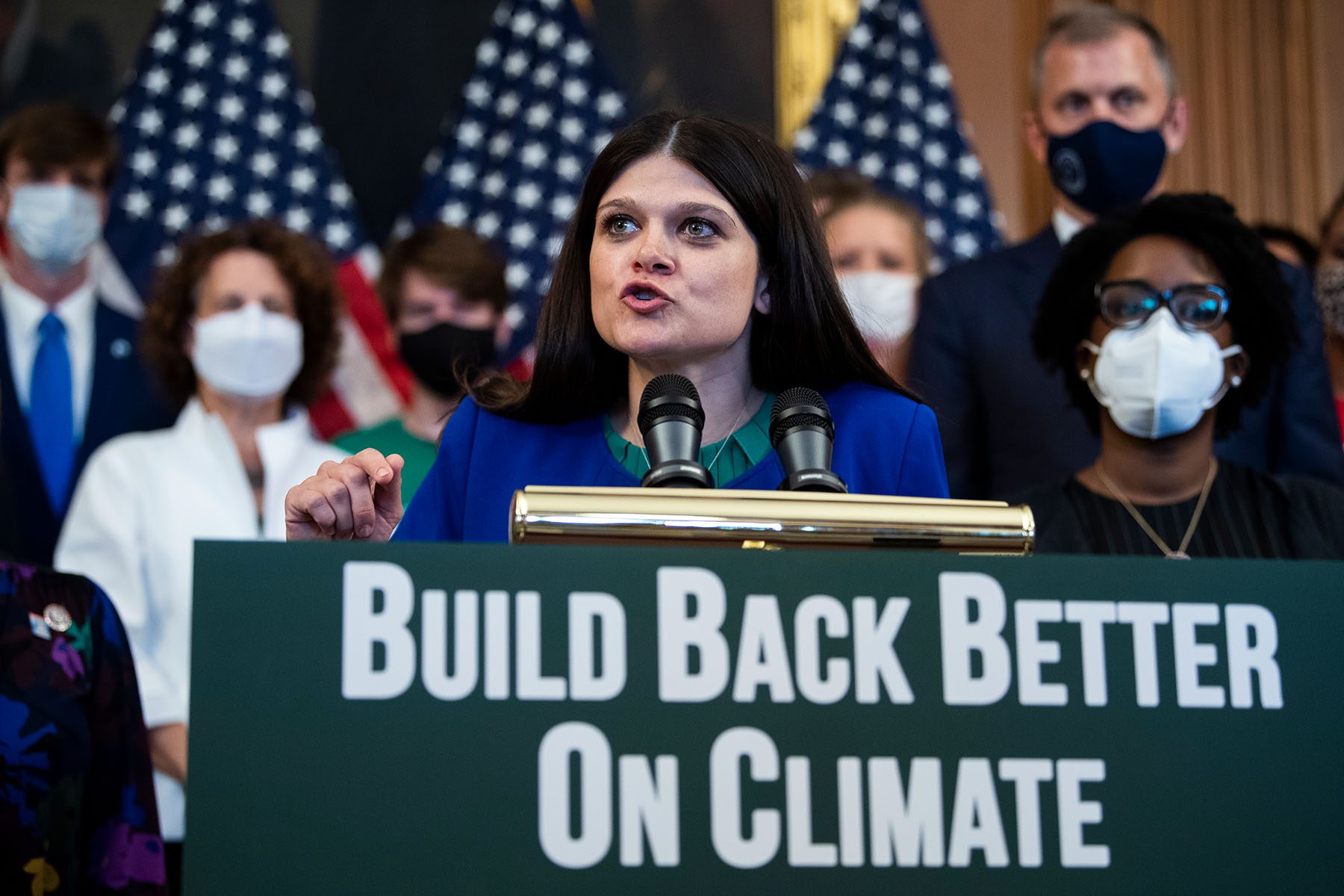 Their wins helped get the speaker's gavel back for Pelosi, the first and only woman to hold that position. Pelosi spent much of her career advancing other women in Democratic politics. She publicly announced in November that she plans to remain serving in Congress but step down from House leadership, formally passing the baton to a younger and more diverse generation of leaders.
"When I came to the Congress in 1987, there were 12 Democratic women. Now there are over 90, and we want more," Pelosi said, to resounding applause, in her November speech announcing her decision.
Escobar said that while it was "bittersweet" to see Pelosi step aside, she believes she will remain a guiding voice and presence for the caucus. Pelosi, according to Escobar, jokingly assured members in a closed-door Steering and Policy Committee meeting that she wouldn't be "like the mother-in-law in the kitchen" micromanaging the new leadership. "I know she would be there in a heartbeat if any of us needed advice or counsel," Escobar said.
Escobar argued that while Democrats lost control of the House, the results of the 2022 midterms show that voters rewarded candidates who stood for democracy and good governance over extremism. "The American people wanted adults in the room," she said.
Looking forward, she also emphasized the need for Democrats to invest early and strategically in communities of color like those in her home state, Texas — and for Democratic leadership to reflect America.
"I cannot wait to see the photo of House Democratic leadership versus the photo of Republican leadership and how reflective of the beautiful, brilliant diversity of America we are," she said.