For more than seven years, Cathy Morgan has volunteered to help people in Texas register to vote. This year, for the first time, she feared ending up in trouble for it.
A new voting law, enacted last year by the Republican-controlled Texas legislature, includes a provision that effectively prohibits public officials or election officials from soliciting mail-in ballot applications. Morgan believes her title as an appointed volunteer deputy registrar — work that typically involves knocking on doors and holding information booths — makes the law applicable to her and could now be illegal and trigger a state jail felony charge. The penalties include imprisonment and a fine of up to $10,000.
Morgan, a retired math teacher in the Austin area, sued the state through a joint lawsuit with a key election official in Harris County and the nonprofit Brennan Center for Justice, arguing the law violated her constitutional rights.
"I didn't want to sit back and do nothing," she said. "I'm 76. It's time to just say, no. This is wrong. This is not who we are as a country. This is not who we are as citizens of this country. People should be allowed every opportunity to legally vote."
Morgan is among the many women — elected officials, volunteers, policymakers, advocates — who are responsible for the administration and execution of elections in Texas. Women have also been leading voices in sounding the alarm about the voting law and its effects: the potential criminalization of officials helping people to vote, confusion over new vote-by-mail rules, and the reversal of practices that made it easier for many women to cast a ballot.
Two years after the pandemic prompted efforts to make it easier for people to vote, several states are entering the midterms with new restrictive voting laws. According to the Brennan Center, at least 19 states passed 34 laws in 2021 that the group defines as "restricting access to voting." In Texas, along with the provision on mail-in ballot applications, the election law,  Senate Bill 1, also added new ID rules for mail-in voting and banned 24-hour polling places and drive-thru voting.
Many of the laws were enacted after former President Donald Trump made false claims about a stolen election amid widespread voter fraud, for which there is no evidence.
The laws vary in scope and when they go into effect. But Texas, with its first-in-the-nation primary, could be an early indicator of potential problems in states where Republican lawmakers fast-tracked new voting rules that will be in play this year. Already, reports of rejected applications and ballots for mail-in voting have voting advocates on high alert that more trouble is looming in the general election. Several lawsuits have been filed challenging the law, and recent court decisions are only bringing more confusion for election officials.
Harris County, the state's most populous and home to Houston, did more than any other county in the state in 2020 to make it easier to vote, creating 24-hour voting and drive-thru voting, which preliminary data showed women were more likely to utilize. The new law banned the options.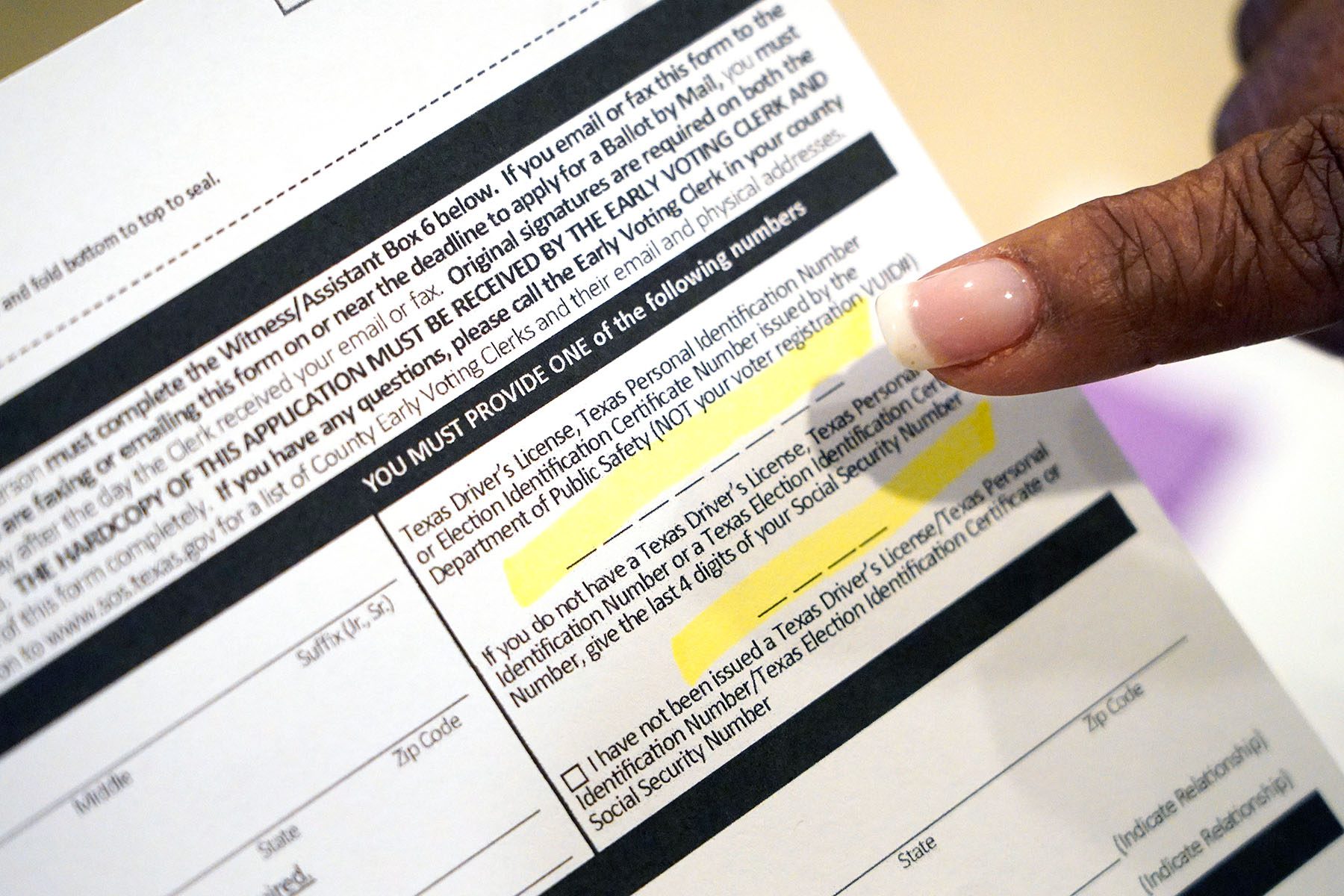 Harris County Judge Lina Hidalgo — whose job involves overseeing county matters including voting accessibility, not the courtroom role the title usually indicates — blamed the bulk of the rejections on the law. The law requires people who vote by mail to include either a driver's license number or partial Social Security number in their application and ballot paperwork. The identification information must match election records — but there's no indication for voters which number they used when they registered to vote. The ID number must match on both the application for a ballot and the envelope used to return a ballot.
As of Saturday, nearly 30 percent of more than 37,000 mail-in ballots in Harris County have been flagged for correction, according to local election officials. They say the bulk were flagged because of the law's new ID requirements.
Harris County election officials rejected just 0.2 percent of ballots during the 2018 primary.
"We understood that the bill would not only kind of cast a veil of criminality over voting, but that it would also establish so many technical traps that it would suppress the vote," Hidalgo said. "And now it kind of feels like we have the receipts."
Republican Gov. Greg Abbott has repeatedly defended the law. A spokesperson for his office, who initially blamed local election officials for early reports of high ballot application rejections, said the Texas secretary of state's office has been appearing at town halls and sharing resources to ensure election workers and voters have the information they need.
"The bottom line is that through SB 1, all valid mail ballots will be counted in Texas and our elections will be further safeguarded," Abbott said in a statement.
Sen. Bryan Hughes, a Republican who authored SB 1, did not return several requests for comment.
Texas already has some of the most stringent rules for voting. Separate from the limited vote-by-mail eligibility, it does not have online voter registration, unlike most states. Voters must also be registered to vote 30 days ahead of the election.
"When we talk about new restrictive laws being passed in Texas to make it harder to vote, those laws are being scaffolded onto a system that already makes it exceedingly difficult to vote," said Tommy Buser-Clancy, senior staff attorney at the ACLU of Texas.
The state has long limited who can vote by mail, but one group that has often relied on such ballots is those over 65.
When Carol Alvarado visited elderly residents at a Texas nursing home on Valentine's Day, the Houston-area state senator reminded the group that it was also the first day of early voting in the state and that new rules were in place.
Alvarado, who last year led a 15-hour filibuster in an effort to stop the bill's passage, said it wasn't long before confused expressions spread across the room.
Some residents said they were unaware of any changes because they have unreliable internet access. Others said they were simply perplexed about the revamped rules. Some spoke only Spanish and said they had received little information in their primary language.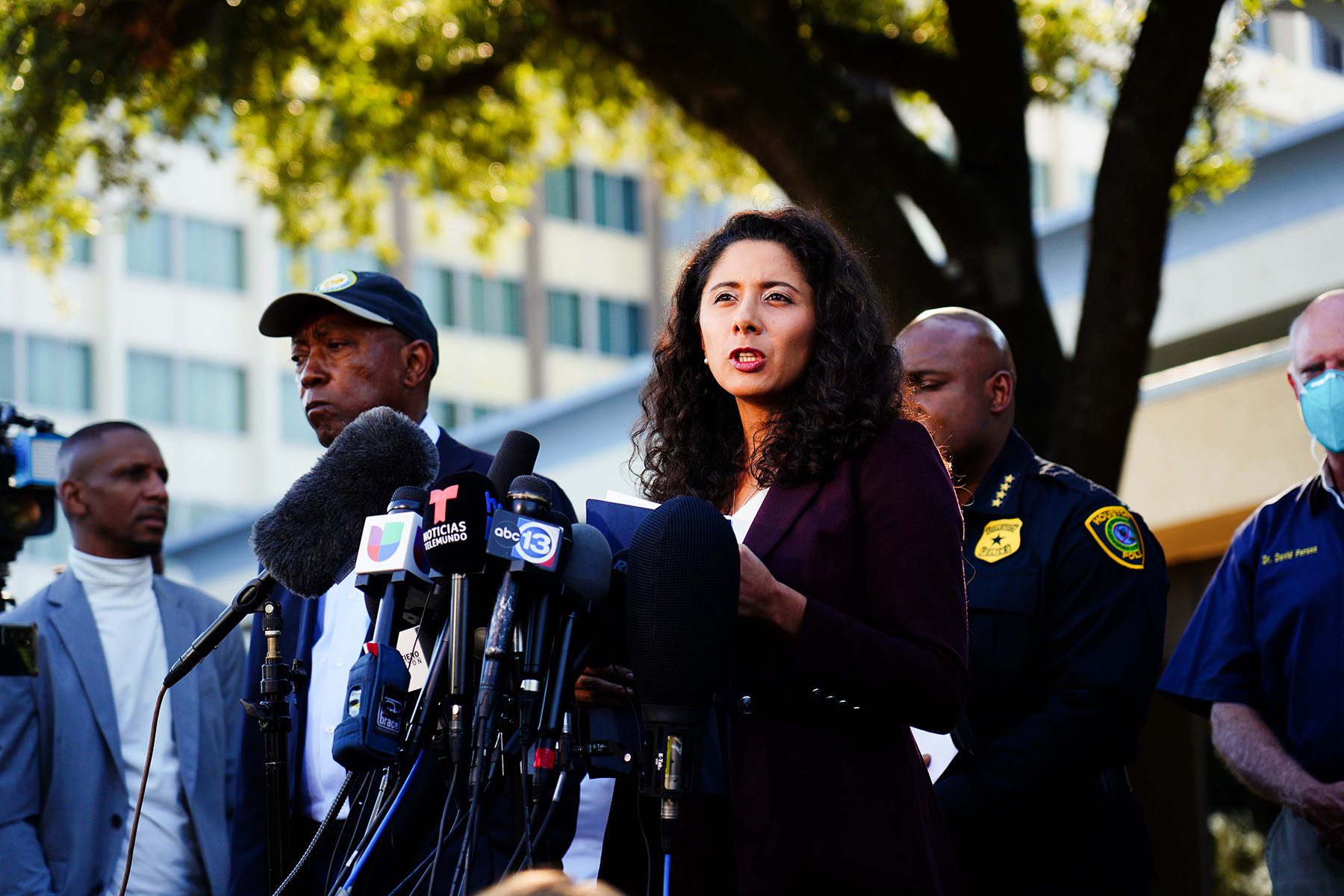 Alvarado said she helped answer questions that day but left feeling worried about the effects of the law on voter turnout in the state primary.
"I'm very concerned about what the outcome is going to be, and how many people we will lose because of this," said Alvarado, a Democrat.
Sean Morales-Doyle, director of voting rights and elections at the Brennan Center for Justice, said voter restrictions in 2022 are not as blatant as they were 60 years ago.
"It functions differently. It is about many small — sometimes what seem to be small — burdens interacting with one another," he said. "It's about piling restrictions on top of restrictions."
The Brennan Center's public tally shows that states are continuing to consider more voting limits this year. As of mid-January, lawmakers in at least 27 states have introduced, pre-filed or carried over 250 bills with what the group describes as restrictive provisions.
The center represents Morgan, the volunteer deputy registrar, in her lawsuit alongside Harris County Elections Administrator Isabel Longoria. Longoria declined an interview request. The suit already led to a brief change in the rules: On February 11, a federal judge temporarily blocked the provision over soliciting mail-in ballot applications for a handful of Texas counties.
But an injunction is no longer in effect after Texas Attorney General Ken Paxton, a Republican facing multiple primary challenges this year, filed an appeal to the 5th U.S. Circuit Court of Appeals. An additional court date over the lawsuit is scheduled for March. The deadline for voters to request a mail-in ballot application ended on February 18, but Morgan noted there are other elections in Texas this year that are separate from the primary and general election.
"It really has been a frustration for me," Morgan said. "I know of people in my neighborhood who don't remember that you have to apply every year for an application for vote-by-mail."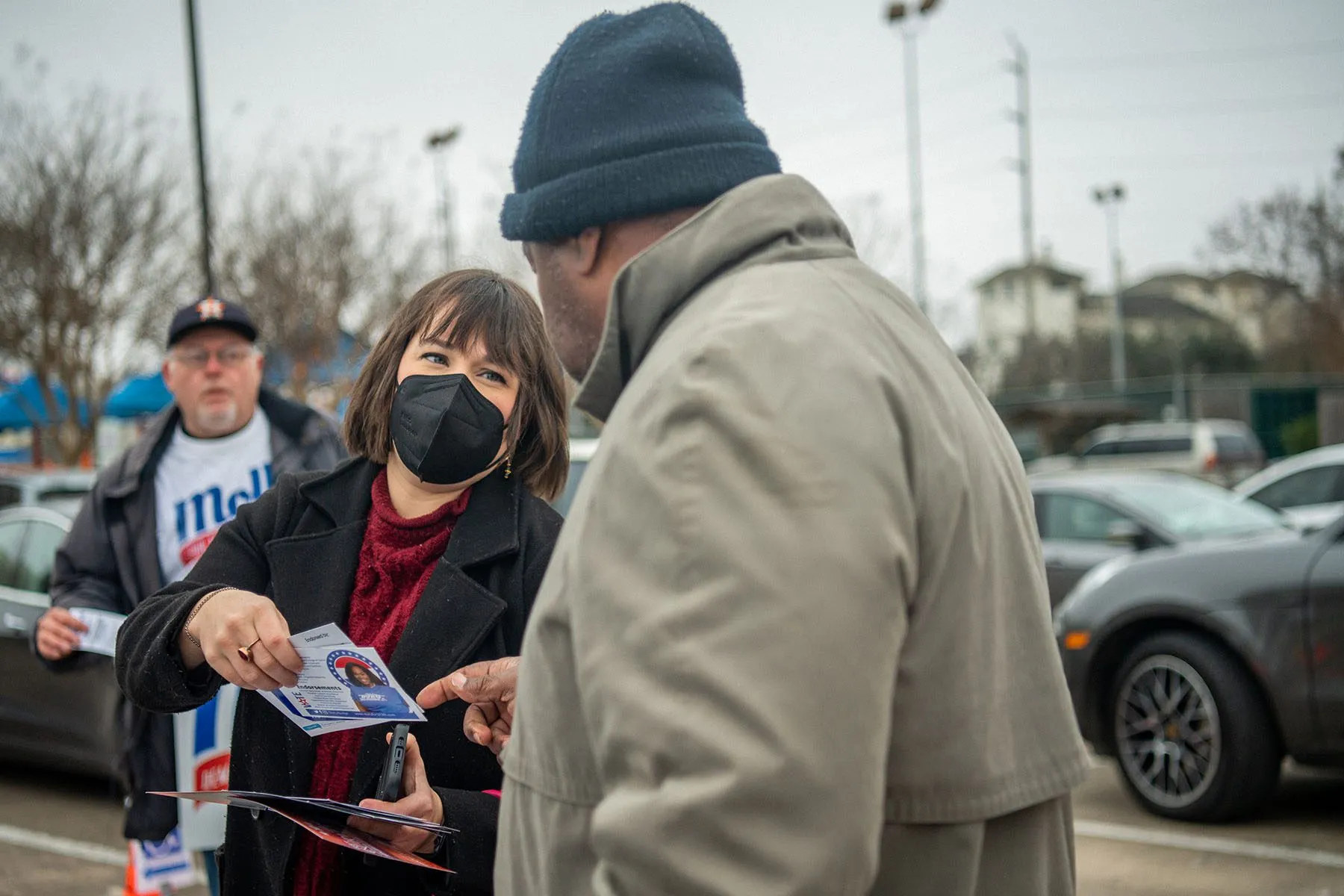 Secretary of State John Scott, appointed by Abbott in October, has tried to respond to criticism about the mail-in ballot and application rejections in part by releasing a video with a step-by-step process for filling out paperwork. The video was posted just days before the February 18 deadline to request a mail-in application. Scott's office did not respond to multiple requests for comment.
At a virtual town hall, Scott acknowledged the reported problems and recommended that voters put both additional ID information just in case.
"In fairness, it's a first go-around for everybody …," Scott said at the event. "We're all getting on the horse at the same time, and quite frankly, it's bucking a lot."
Claudia Yoli Ferla is executive director of MOVE Texas Action Fund, a nonprofit organization that works to engage young voters. Her group was among more than two dozen civil rights organizations that sent a letter to Scott on the first day of early voting with a list of concerns about how his office had prepared for the primary. She said the law had created "chaos" for voters and had the potential to disproportionately affect women and trans, nonbinary and gender nonconforming people, who are most likely to change their names.
"All of this deterrence is the point of Senate Bill 1," she told The 19th.
A Rice University survey of voting data released in May 2021 shows women were more likely to use drive-thru voting in Harris County during the 2020 election. That finding is true even when taking into account that women are the plurality of the electorate, according to the authors.
Hidalgo added that those preliminary results match up with her experience in talking to poll workers at drive-thru sites. Many of the people in line were elderly or had young children in the backseat, they told her.