*Correction appended.
When Annette Taddeo ran for an open Florida Senate seat in 2017, the Democrat said party leaders privately called her with a clear message about her chances in the special election.
"They said, 'We don't want you to run. We don't think you can win,'" she recalled to The 19th.
Taddeo, the founder and CEO of a translation services company, had never won public office and by that point had made unsuccessful bids for Congress and lieutenant governor. But she believed her new campaign would bring together a powerful coalition of voters in the Miami-area district. She was right: Taddeo ultimately defeated a Republican state representative, becoming the first Latina Democrat ever to be elected to the chamber. She won reelection in 2018.
Now Taddeo is running for Florida governor, part of a record number of Latinas running for the top statewide executive seat in 2022. It's the culmination of years of work to build a pipeline of Latinas who can have greater representation at higher levels of elected office.
"Public service for me, it's a vocation," Taddeo said about her decision. "It's a calling."
Six Latinas are on major-party primary ballots this year, a number that still could grow. Only one, Michelle Lujan Grisham of New Mexico, is an incumbent. Many of the others are in crowded primaries, running against candidates with major fundraising power. But, like Taddeo, many feel they've been underestimated before, running and winning without robust party support. And, experts say, even if they don't win their party's nomination, the Latina candidates are shaping the conversations in those races.
"The bench is loaded," said Anna Sampaio, a professor at Santa Clara University who studies Latina and Latino politics. "There is a wealth of Latinas who are ready and primed to run."
In previous election cycles, three or four Latina candidates have run for governor. The Center for American Women and Politics tracks major-party candidates, and according to its tally, in addition to Colombia-born Taddeo, the other Latina gubernatorial candidates include:
At least one other gubernatorial candidate in Texas — Delilah Barrios — is running as part of the Green Party. She describes herself as Latina and Indigenous.
Stephanie Lopez, program director for LatinasRepresent, an initiative of the nonpartisan National Hispanic Leadership Agenda, said many Latina candidates are still fighting off outdated assumptions about their electability.
"There are these classist, racist and sexist ideas of who can and should be a leader in this country," she said. "And women of color have the additional burden of tackling those three issues head on. I think the media does play a significant role in the narratives that are created around these particular individuals."
Taddeo faces a crowded primary that includes Nikki Fried, Florida's commissioner of agriculture and the only statewide elected Democrat, and Rep. Charlie Crist. Taddeo was Crist's running mate when he made an unsuccessful gubernatorial bid in 2014.
Taddeo believes her wins in a district that is shifting toward the Republican Party means a Democratic gubernatorial candidate needs to be able to bring together a wide range of voters if there's a chance of defeating Republican Gov. Ron DeSantis. Fundraising data released in December showed DeSantis outraised all his Democratic competitors combined. As of January, he had more than $77 million to spend.
"We have no chance of winning if we don't get back that Hispanic vote, specifically throughout the state but also in Miami Dade," she said, referencing the county she helps represent.
Latinx voters are not monolithic, and each candidate is campaigning on a range of issues pertinent to their states. While five out of the six Latinas running for governor in a major party primary are Democrats, Republican women are also building a pipeline that may take a few election cycles to reach similar bids for governor. In Texas, several Republican Latinas are running for local office and exploring congressional runs.
Christina Bejarano is a professor at Texas Woman's University who has written about the political power of women of color. She believes women of color, including Latinas, bring unique strengths as candidates because of their grassroots involvement within underrepresented communities. They bring out more diverse voters, highlight undercovered issues and work to bring other candidates of color up the ladder.
"They're doing that because the political parties are not taking up those efforts as much," she said. "They're kind of filling in the gaps."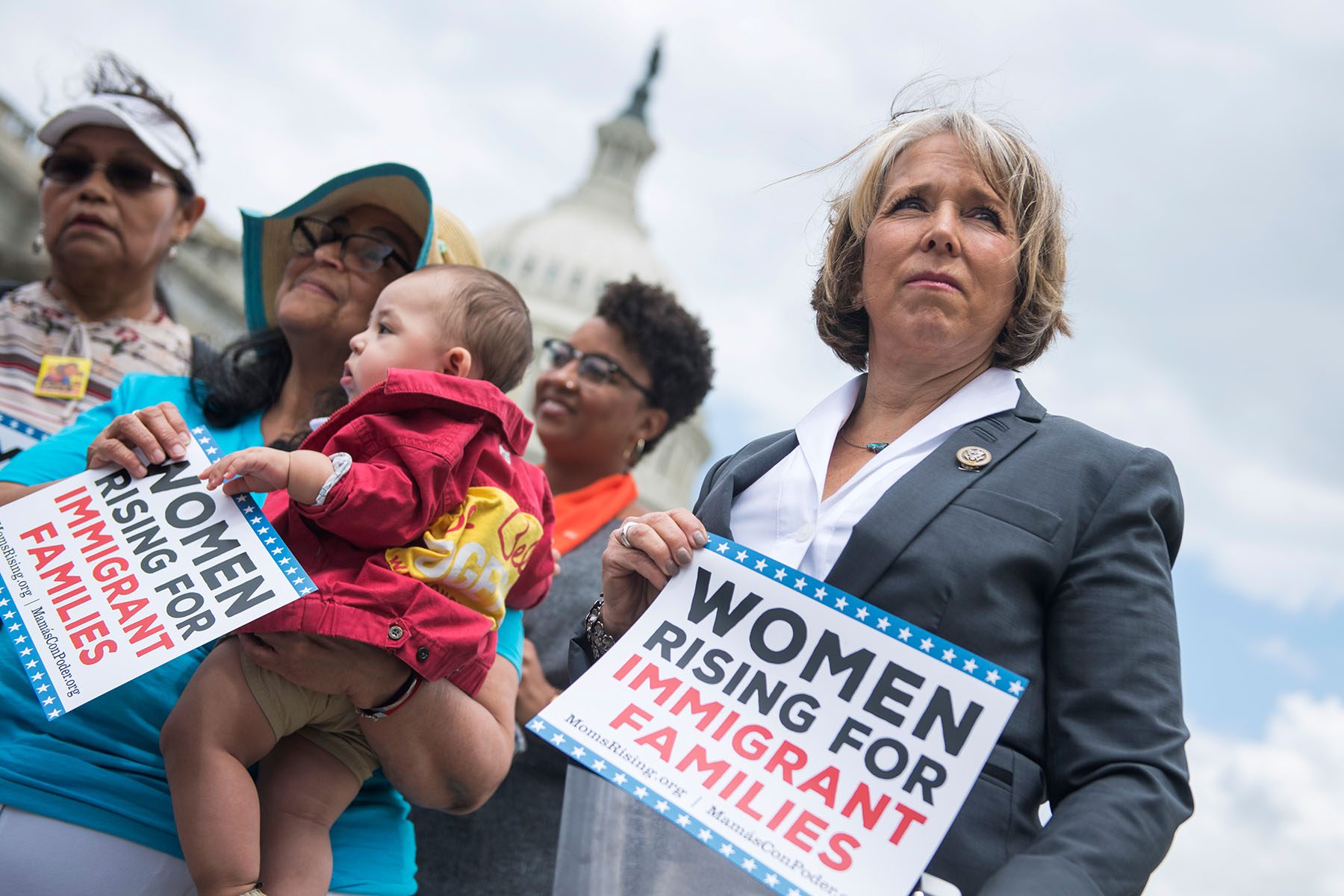 At least a thousand men have been governor throughout American history; only 45 women have. New Mexico has elected the only two Latina governors, Lujan Grisham and, before her, Republican Susan Martinez. South Carolina's Nikki Haley, a Republican, is the only other woman of color ever elected governor. There have never been more than nine women governors at any one point and never more than two women of color governors at the same time. Three Latinas — two Democrats and one Republican — currently serve as lieutenant governors.
No Black woman or Indigenous woman has ever been elected governor. Several Black women are running for governor this year, most prominently Stacey Abrams in Georgia, who has already raised more than $9 million to support her candidacy but may face the incumbent Republican in November.
Lopez noted that Latinx Americans accounted for about half of the United States' population growth from 2010 to 2019 and now represent more than 18 percent of the country's population. But Latinx politicians represent less than 2 percent of all elected officials. Latinas make up 2.6 percent of Congress and 1.7 percent of state legislators, according to separate data from LatinasRepresent.
"We're looking at a huge gap and huge disparity between the population of the country and the number of elected officials of that same demographic," Lopez said. "In order to have a thriving and healthy democracy, we believe that it should be reflective of the communities that make up that country."
Texas holds the year's first major primaries, and Diaz is running in a race that includes Beto O'Rourke, a former Democratic congressman who lost bids for U.S. Senate and president but is a prolific fundraiser. O'Rourke raised $1.3 million in the first days of 2022 — but incumbent Republican Gov. Greg Abbott reported raising $1.4 million. Abbott has more than $60 million to spend on his race.
Diaz, who raised less than $4,000 in the first weeks of the year, told NBC Latino in December: "If we are going to wait until we have the money we are never going to run."
Bejarano of Texas Women's University said the act of being a Latina candidate for governor should not be underestimated. Diaz's campaign has several potential positive outcomes, including mobilizing some voters who might otherwise not get involved in the political process.
"Even though she knows it's going to be a tough challenge for her, she's still thinking that she can get attention to her issues and to the Latino community," Bejarano said. "So I think it's important to think about how we can get more support for candidates like her, but it's also important to think about what she might be able to accomplish even if she doesn't win the primary."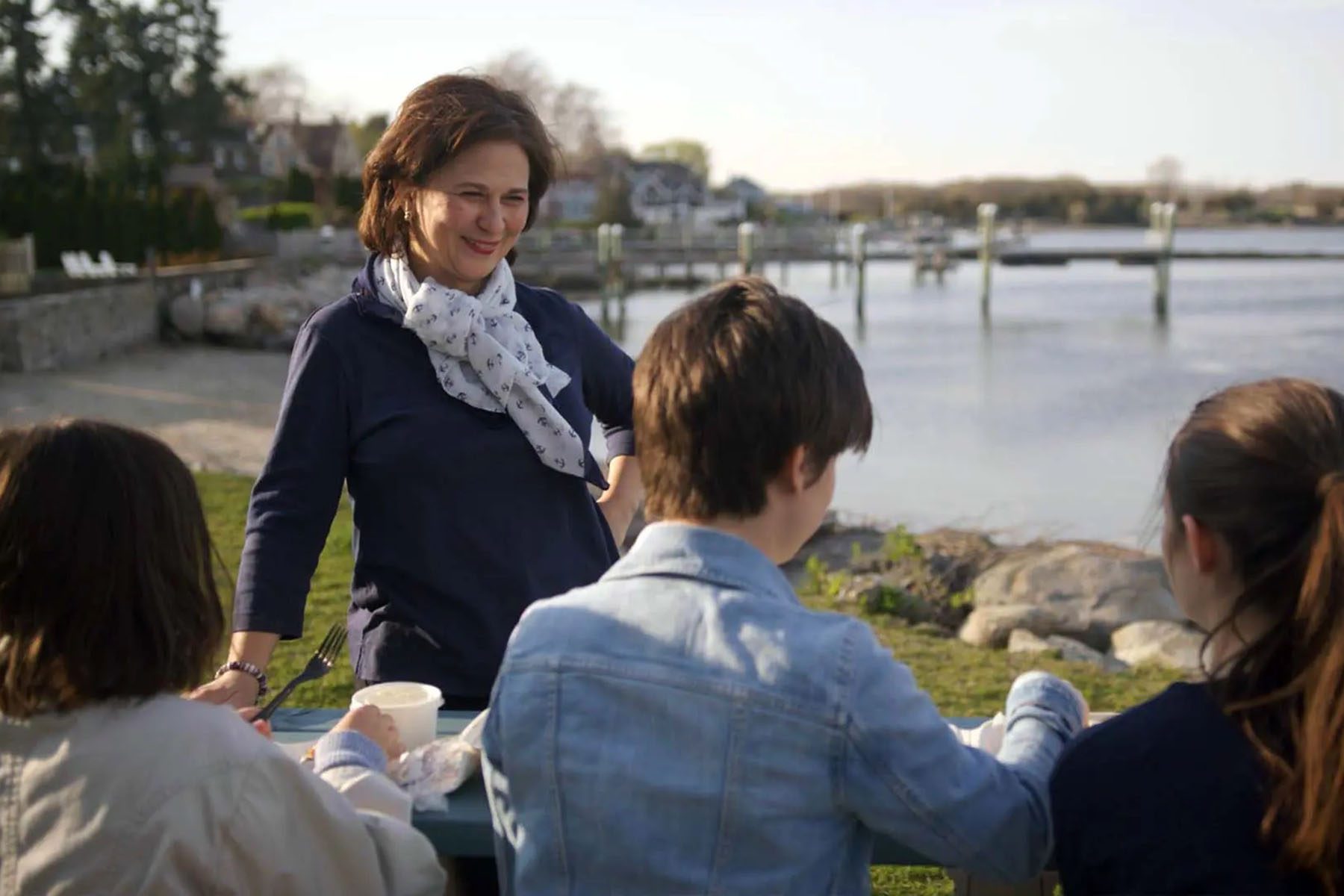 In Rhode Island, Secretary of State Gorbea is challenging Daniel McKee, who moved from lieutenant governor to governor after the previous Democratic governor, Gina Raimondo, stepped down to join President Joe Biden's Cabinet. Gorbea in 2014 became the first Latina elected to statewide office in New England.
"When I got elected in 2014, it was a big upset, and I went on and did my job for the last seven and a half years. I've been working at turning what was really a filing cabinet of government into a hub of information," she said.
Gorbea said that she was outspent in that race and that it was reflected in how she was sometimes covered as a candidate.
"Rhode Island is a small state, so it's a little bit different," she said. "… There's a fair amount of retail politics that you have to do to get elected statewide. But you still have to be on TV. And the media consistently underestimated my candidacy. And it was because they were focused on the money."
The latest fundraising numbers show McKee raised over $177,000 in the final three months of the year and has nearly $1 million on hand. Gorbea raised more than $161,000 in the same period and has more than $769,000 to spend. Both were outraised by first-time candidate Helena Foulkes, a former CVS executive, who raised nearly $1 million. She has about $830,000 in the bank and gave her campaign a $100,000 loan.
Women of color are less likely to rely on self-financing than non-Hispanic White women, according to research on the challenges to gubernatorial funding for women.
Nathalie Rayes is president and CEO of the Latino Victory Fund, which has endorsed Democratic Latinas running for several statewide seats across the country, including Lujan Grisham, Gorbea and Taddeo. Rayes said she often receives calls from prospective Latina candidates who are considering whether they can run a competitive bid. It's why Rayes believes early primary support is so critical.
"It's important to have organizations like ours say, 'We're there to validate your campaign, to ensure that we're bringing the resources necessary — the networks necessary — to get you to the finish line,'" she said.
Bejarano said that without enough support in the primaries, Latinas' full political power can't be captured.
"It's going to take some time for the parties and other facets of the political infrastructure to pay attention to what's going on, and to help support these women of color who are wanting to run for office," she said.
Sampaio said she is excited about the 2022 election cycle and what it could mean for the record number of Latina gubernatorial candidates.
"They're not all competitive, but jeez. In my lifetime, that's never happened before. We've got a Latina on the Supreme Court. We've got Latinas in the U.S. Senate. We've got a growing Latina base in the U.S. Congress. We've got more Latinas than I ever thought imaginable in my lifetime in these national offices. And just the fact that that's growing tells me it's going to continue to grow. To what capacity or to what end, I don't know," she said.
Taddeo noted her 2017 win — for the legislative seat that she was discouraged from seeking — helped put her on the path toward running for statewide office now. In recent weeks she has been traveling the state in an RV as part of a campaign commitment to visit the state's 67 counties. Taddeo is prohibited from fundraising while the legislature is in session — a roadblock, but one that she said is not insurmountable.
"Florida has a propensity for preferring the underdog," she added.
Correction: An earlier version of this article misstated who the Latino Victory Fund had endorsed.