Michele Donnelly is a snowboarding fan. But when she watches the Winter Olympics this year, she'll be focused on more than just the halfpipe: The Canadian researcher will also have an eye toward how she can measure the inclusion — and exclusion — of women athletes at the Games.
Donnelly has worked with a handful of researchers to study gender equality at the world's foremost sports competition since the 2012 Summer Olympics, when media coverage during the London Games emphasized how Olympic officials were promoting gender equality.
"We were left really kind of wondering, what is actually happening?" Donnelly said. " … So really wanting to ask in terms of participation, where are we in terms of gender equality? And not just kind of accepting at face value this very celebratory sense of, 'We're there!'"
The International Olympic Committee (IOC), the governing organization that oversees the Olympics, has committed publicly to gender equality at the Games. The IOC says Beijing is the most "gender-balanced Olympic Winter Games to date," with women at a record 45 percent in terms of athletes. That follows the Summer Games in Tokyo, which officials said reached 48 percent participation from women.
But Donnelly, who teaches sport management at Brock University in Ontario, believes the metrics have room for improvement. So for every Games, she starts another spreadsheet to map out the subtle and not-so-subtle ways that gender differences emerge in competition. (An IOC working group has responded to some of those criticisms in a list of recommendations.)
"One of the reasons that I do study the Olympics — and study the Olympics from such a critical perspective — is because I'm such a fan," she said. "I think there's so much potential there, and I am the target audience … like tear-jerker stories about these athletes and what they've overcome to be there. So I love watching the Games, as problematic as I think they are, for so many reasons."
The first days of competition have already showcased the intersection of gender and sport. Five ski jumpers — all women — were disqualified from a debut mixed-gender competition because of technical compliance rules over their uniforms. Ski jumping for women only became an Olympic sport in 2014, and at least one athlete said the sport's governing body had "destroyed women's ski jumping" with the disqualifications.
Donnelly called the women's disqualifications "so very Olympic" because ski jumping has such wide-ranging specifications for its uniforms. (Women ski jumpers' clothing previously required extra material that some believed accentuated their curves.)
Donnelly spoke The 19th about the nuance of her work, and what she's looking at for this year's Winter Games in Beijing.
This interview has been edited for length and clarity.
You specialize in conducting gender audits of the Summer and Winter Olympics. What exactly is a gender audit, and what does that entail for you?
It's about looking at the Games with a broad understanding of gender equality. So looking not just at the number of women and men athletes who attend the Games, but also the number of events for women and the number of events for men. So thinking about the number of medals available to men and women, and then going beyond the numbers.
I'm also looking at the ways that there are differences in the ways that men and women compete, whether that's in terms of rules set, or uniforms, differences in equipment, sometimes differences in the length of races or the length of the pool, that kind of thing. I'm really digging in that way to look at those gendered differences that send very specific messages. They reinforce some kind of dominant understanding of gender: Where there are differences in race lengths, women always race over a shorter distance. When there are differences in equipment, women are always using smaller, lighter, lower kinds of equipment. So taking the broader perspective of gender equality to understand it beyond numerical equality, to actually look at the conditions of participation.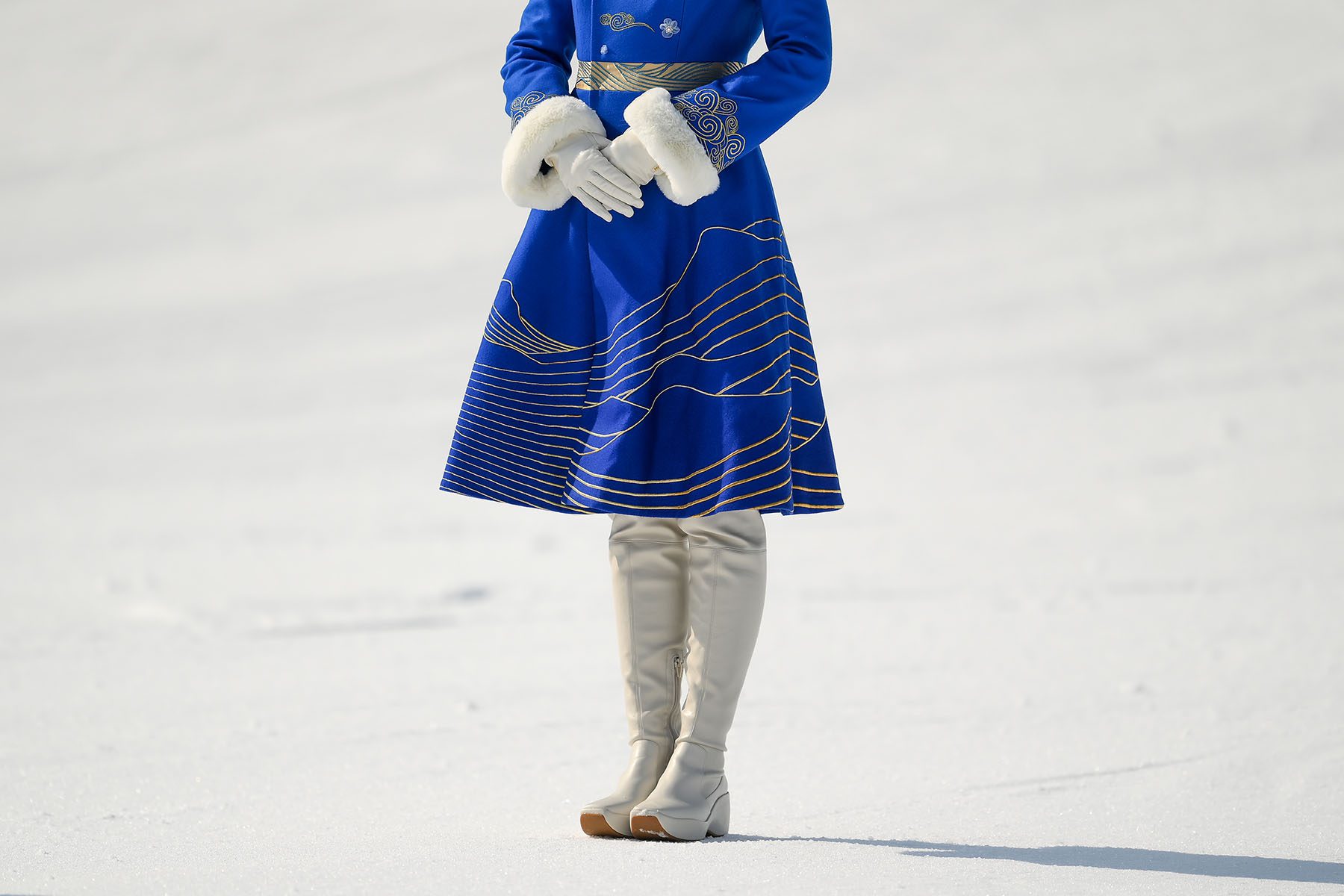 The IOC has committed publicly to gender equality at the Games. And given what you've just said, what context is critical to understanding the IOC's commitment and the metrics it has used to measure success?
It's really important to understand that the IOC has said very specifically as part of its strategic roadmap document — Agenda 2020 — that one of these 20 plus recommendations for the Olympic Games is to foster gender equality at the Olympics. And the recommendations or the suggestions for how to achieve that are about increasing the number of opportunities for women at the Games and within the Olympic movement more broadly. The second one is to add more mixed-gender events to the Games.
So one of the frustrations as a researcher is that the IOC … never defines gender equality. So we're left kind of wondering and looking for evidence of how the IOC is defining gender equality. The evidence in place really suggests a completely quantitative kind of numerical understanding of gender equality. So it really is limited to number of events for men and women, number of women and men athletes at the Games, and there is not really any attention to those conditions of participation that really continue to be in a lot of sports — not all sports — very gender differentiated in key ways.
What have you concluded as a researcher about gender equality at the Games?
There has been improvement in terms of the numbers. If we look exclusively at the number of events for women and the number of women athletes at the Games, we see closer to 50 percent women athletes. So more women athletes, more events for women.
But the larger context of that, which the IOC does not tend to advertise, has been reducing events for men — even sometimes events for women — to add these mixed-gender events. So the numbers kind of indicate some progress in terms of numerical equality, but I have concerns about trying to achieve gender equality while removing opportunities for men, in order to add opportunities for women rather than actually simply creating additional opportunities for women as athletes.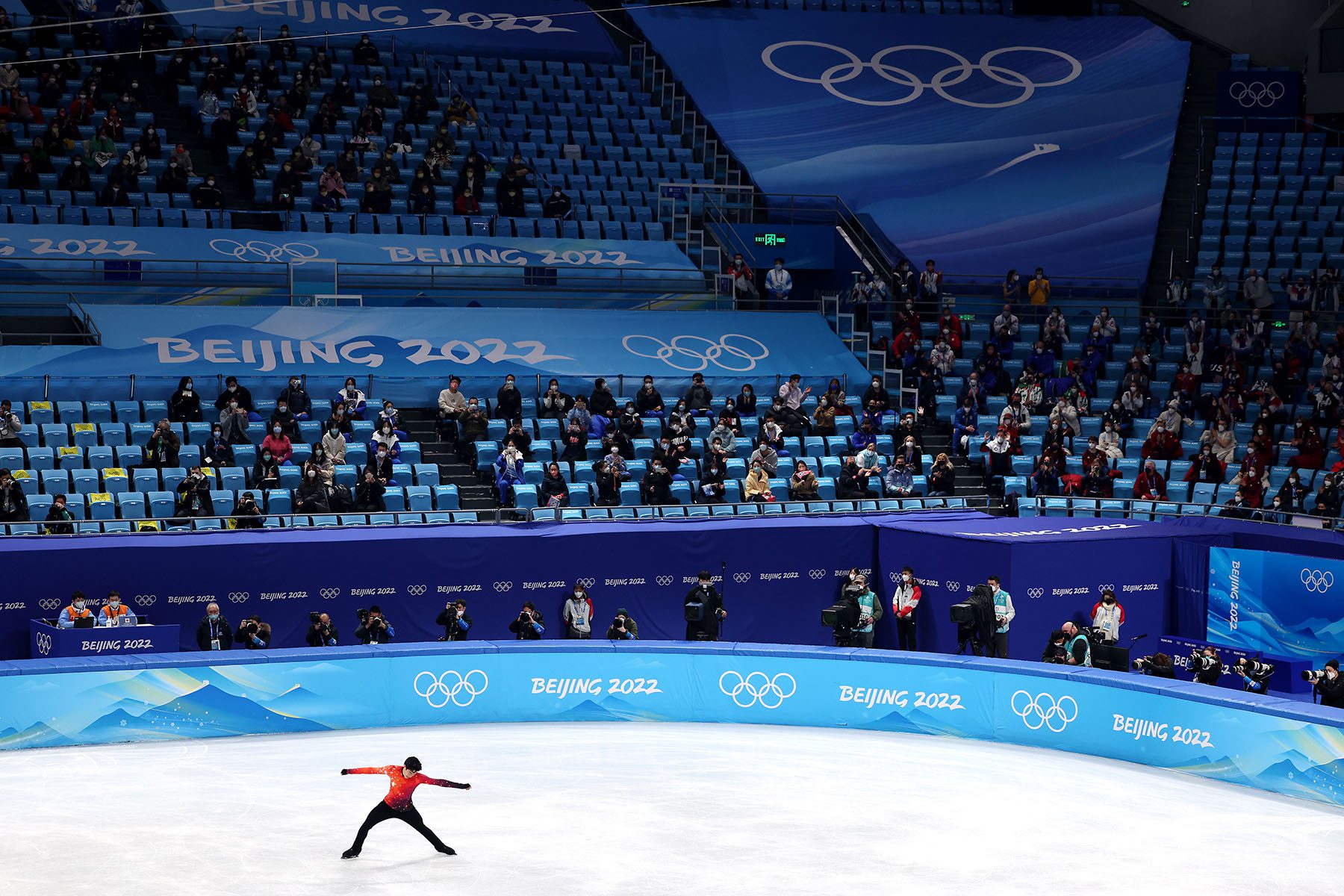 Several sports have added or expanded women's events at the Winter Games in recent years. I'm thinking about bobsledding and this new one-person monobob event this year that's exclusive to women. And then I'm thinking about the fact that there's sports like the Nordic combined — the combination of ski jumping and cross country skiing — that remains the only Winter Games sport in which women can't compete. I'm curious about what those conflicting realities highlight about the conversation around gender equality at the Games?
One of the things that they really highlight is the IOC's commitment to gender equality and its messaging to the international sport federations, particularly, who are the primary decision makers about what events will be at the Games and how many athletes will be in each event. The messaging to those international federations is you need to be moving toward gender equality.
The IOC hasn't set this as a requirement for international sport federations. They haven't said, "By 2026 or 2028, you must have a gender equal sport program or events program at the Games." It's all under the language of recommendation. What that has done then is left the international federations to decide what that means.
The International Ski Federation is responsible for Nordic combined. They've made some moves in other places to have the same number of men and women competing in, for example, freestyle ski events. But they have maintained Nordic combined as the only sport now across both the Summer and Winter Games that is a men-only sport.
What we see pretty consistently across the international federation decision-making is removal of men's events, reduction of quotas for men athletes, in order to add women's events or places for women athletes. And that's really problematic. It's problematic because it's not gender equality to kind of take from one to add to the other.
It also suggests that achieving gender equality is something that will happen at the detriment of one group and to the advantage of another. And so if, for example, the International Shooting Federation is saying we're removing these three men's events and adding mixed-gender events, and we're doing that because the IOC has this commitment to gender equality, you now have a whole bunch of men shooters, their families, their supporters who see gender equality as a negative, as something that has worked against them. I think that's such a limiting and unfortunate way to approach gender equality, where this is something that we should all be able to recognize, as a matter of human rights — something that we should have achieved by 2022.
More nonbinary people are competing at the Games. How has that impacted how you study or write about gender equality at the Games?
The organization of the Olympic Games — and most competitive sport — requires that athletes compete in either the men's category or the women's category. The women's category is policed using gender/sex testing policies that have changed over time, but typically focus on who is 'woman enough' to compete in the women's category. This includes excluding women for naturally occurring high levels of testosterone or androgens. There is no equivalent policing of the men's category, even though we know there are athletes who have a biological or physiological advantage over their competitors.
Nonbinary athletes, then, have to choose where they fit in terms of those binary categories. The issues related to nonbinary, trans, and other gender nonconforming athletes' experiences in sport, and at the Games, are myriad. And they are all caused by the rigid structure of the Games as events for men and events for women.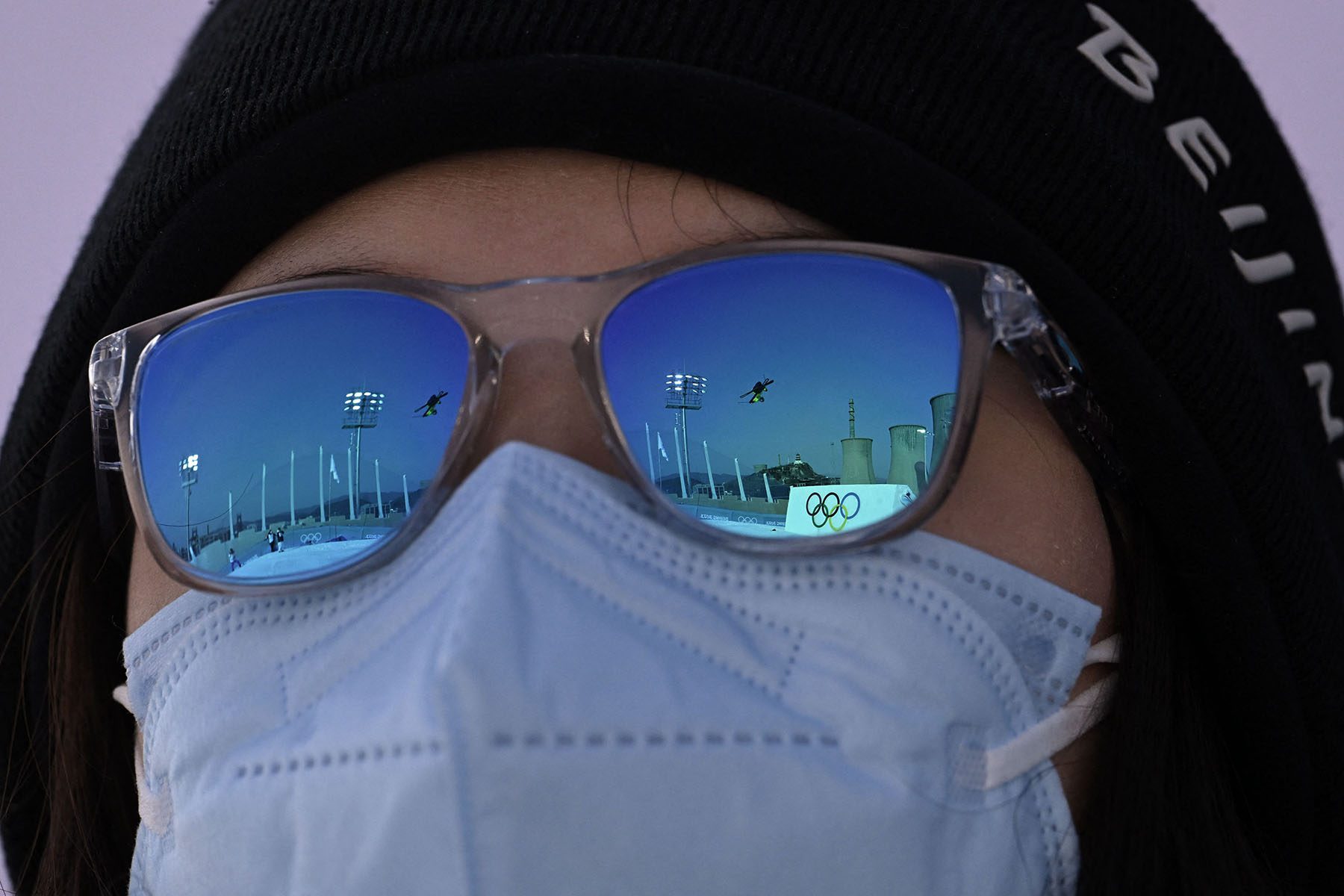 Are there other rules in terms of uniforms, language, scoring or anything else that reflects some of the additional work that needs to be done around gender equality?
Most definitely. So this will be the first Winter Olympic Games where women competing in skiing and skating … those events will be competing in women's events, not ladies' events. It took until the last couple of years for those two international federations to officially change their nomenclature.
Interestingly, if you look at the rules set for most Olympic sports, with some exceptions, I'd say the majority of them are still written using almost exclusively masculine pronouns. And then there's a note at the beginning that says, wherever you see masculine pronouns, assume that this also applies to women athletes. So women athletes are competing in these sports where the rules set doesn't even acknowledge their presence.
That's sort of the behind-the-scenes stuff. In terms of what we see, as viewers, there are still some distinctions in terms of uniforms. That's less the case at the Winter Olympic Games. In a lot of the sports, we see athletes in almost identical uniforms. The exception to that on the Winter Olympic program is figure skating, particularly where there are very clear gendered expectations for what men and women will wear in figure skating. So there's that element of it. In terms of uniforms the differences are certainly more glaring at the Summer Games — volleyball, beach volleyball, particularly, are the two that get held up.
In scoring, you have a number of judged or subjectively kind of scored events at both the Winter and Summer Games. At the Winter Games, it's everything from figure skating … but also the freestyle events and skiing and snowboarding. When you look at the scoring guidelines for judges, women tend to be awarded higher points for performing the same skills that men are awarded lower point values for. So there's a built-in expectation of relative skill levels.
There's also a multiplier in the figure skating scoring where the men's score is multiplied by a higher number than the women's. So there actually is no way to directly compare men's and women's scores, which … I would argue those differences are intentional. Part of their intention is kind of reproducing our ideas about gender: dominant ideas about gender and what women athletes are capable of relative to what men athletes are capable of. But I think they're also intentional in the sense of not being able to directly compare men's and women's performances. Because then you're never able to kind of say, clearly, this woman would have won the men's short program if she had competed. 
I'm curious how that ties into the expansion of mixed-gender events or just the fact that there's more sports that are allowing participation by men and women? How does that align with this conversation?
One of these strategies that the IOC has promoted since Agenda 2020 for fostering gender equality at the Olympic Games is adding mixed-gender events. At the Winter Olympics, it's mixed doubles curling. It is a mixed-gender relay in biathlon, a mixed-gender relay in luge. And then this year there are some new mixed-gender team events in skiing. The mixed-gender ski jump event has been contested already.
I have not found any evidence about how these mixed-gender events actually contribute to gender equality at the Games. And in fact, there are a few different ways in which they actually seem to reinforce the status quo — assumptions about differences between men's and women's performance, where men's performances are always seen as greater than.
For example, in the mixed-gender relay in biathlon, the two women on the mixed-gender relay team ski over a shorter distance than the two men — the same distances that are already established for men and women in biathlon. So even though you have men and women now competing as one team, you're reinforcing this idea that women can only ski a shorter distance than the men who are their teammates.
Then you have these new team events. So this is probably the second time that the figure skating team event is being held where you have a mixed-gender team. But actually, the competition looks exactly like it does in the single gender events. All of the women single skaters, they skate, just like they do in their single gender competition. And then all of the men's singles skaters state, and then the ice dance, and then the pairs. The scores are added together, and one team wins. That would be the same in ski jumping. So you're not actually seeing, in those cases, a mixed gender competition. You're seeing something that looks just like what we're all used to and scores are being added together, at the end we find out which national team had the highest scores. I don't know how that contributes to gender equality, even in a numerical sense.
This is where some of the IOC's more creative accounting comes in. So the IOC has for a lot of years, and coming right up to some of their most recent women and sport publications, has counted mixed-gender events only as women's events. It's sort of a disingenuous way to count these events that very clearly, through their name, as mixed-gender events, are offering opportunities for both men and women athletes. (Donnelly also shared IOC documentation that shows the governing body has more recently separated women's events and mixed gender events in its counting.)
So I have a lot of questions about how mixed-gender events are actually contributing to gender equality. Interestingly athletes seem to pretty consistently talk about enjoying these events and enjoying having the opportunity to compete in mixed-gender events, which is great. But we do hear a lot of commentary and a lot of speculation about how teams are strategically placing their men and women athletes, with this sense that there's a need to make up for the "deficit" of women's performance.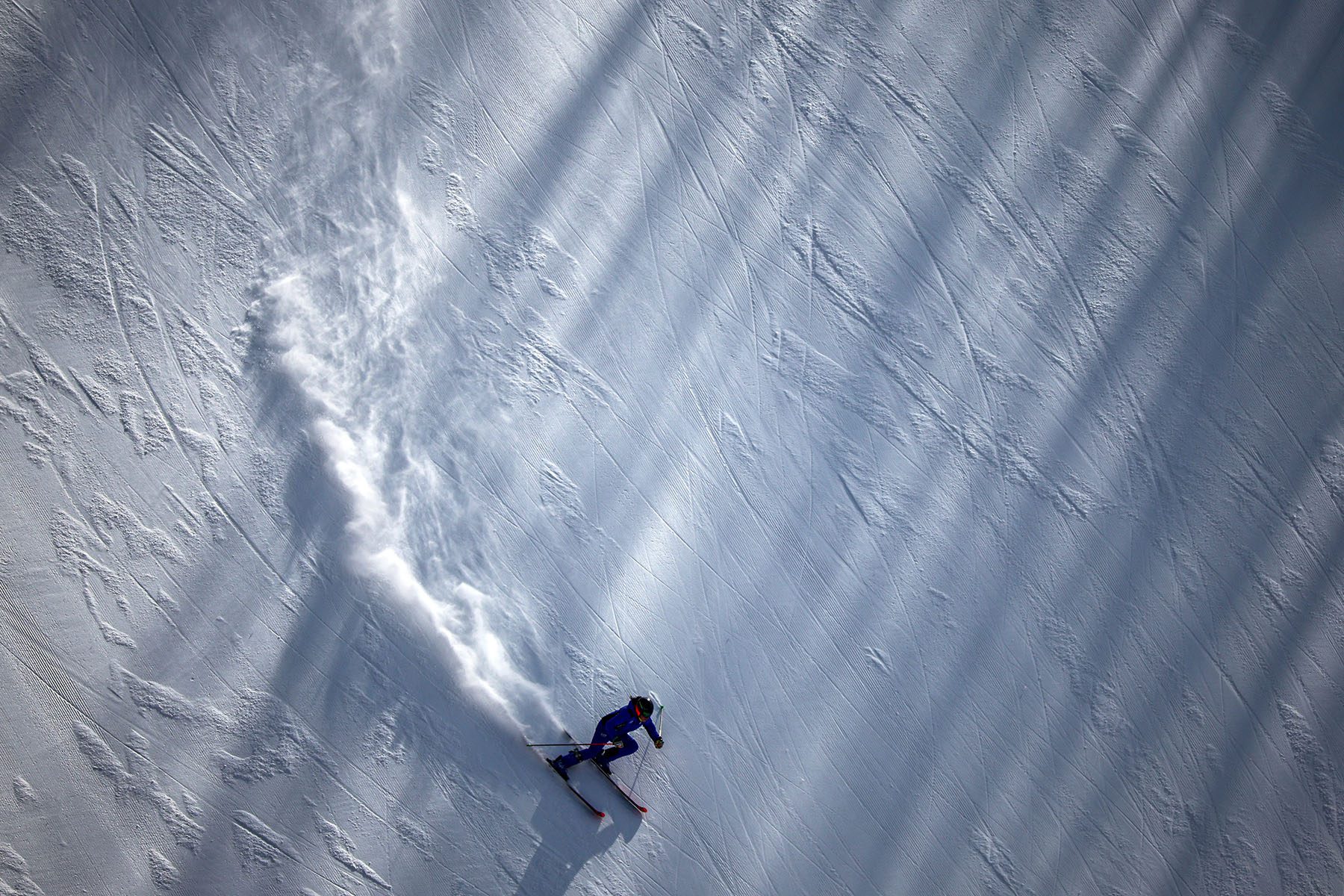 You've obviously just highlighted a wide range of dynamics that are playing out at the Games. I want to understand if you feel there's a takeaway for people to understand about that?
There are absolutely sports in which men and women compete over the same distances, using the same equipment and using the same rules set. That internal contradiction on the Olympic program — where you have sports that are gender equal and then these sports with gender differences — really calls into question the purpose, the need, for what justifies those gender differences in the sports that continue to have them. The Olympic program itself highlights the issues by having those contradictions between sports. There is equality in some sports. So why isn't there more equality? What then is the justification for having really gender-based differences in other events?
Do you hope that your work is making a difference?
I do hope so. It has been interesting. One of the reasons that these reports are published under Creative Commons licensing is so that they are publicly available. That's a really intentional decision in the way that the reports are made available and not simply published in academic journals and kind of behind the paywall that that entails.
We did hear that the woman canoeists who were advocating for a place at the Olympic Games included the London 2012 report in their body of evidence that they were putting together to use to lobby the [International Canoe Federation] as well as the IOC for a place at the Games. And I hear from a lot of colleagues who use the reports as part of courses and as part of teaching. So I think they're particularly valuable in that way.
I think at their core, keeping the conversation happening about participation in terms of numbers, and conditions, is really crucial. Because if we turn our attention away, if we focus exclusively on what's happening in terms of gender, in sport, governance and leadership, then we sort of act like we don't need to have the conversation about participation anymore, because we've achieved gender equality. And we haven't achieved gender equality. Alongside those other really important conversations, we need to keep talking about participation.