Women voters will be key for Democrats to maintain control of Congress next year. To succeed, the party will need to harness President Joe Biden's support among women and show how lawmakers are working to address their concerns about the economy, according to a liberal group that conducted polling and focus groups.
New research shared with The 19th by liberal super PAC American Bridge 21st Century offers a glimpse into the priorities for women voters in four critical battleground states for the 2022 midterm elections and highlights where the Democratic Party's messaging may fall short.
The women listed economic recovery as a top concern and expressed support for a number of Democratic priorities that include giving Medicare the ability to negotiate drug prices, investing in infrastructure, improving job training programs and giving loans to small businesses.
But the survey showed a disconnect between the women's perception of the president and Democrats in Congress. While 57 percent of the women viewed Biden favorably, 49 percent had a favorable opinion of Senate Democrats.
"Biden does not come across as progressive and mired in politics as much as the Democrats overall. They don't seem on the same page with cohesive plans [and] policies," a White woman in Pennsylvania told researchers.
"I think Joe Biden and some Democrats differ in their views on working across the political aisle," said a Black woman in Georgia, according to the group. "I think Joe Biden has been consistently optimistic about gaining [bipartisan] support, and that it is possible. However, I think some Democrats feel that it is impossible."
American Bridge, in partnership with the polling firm ALG Research, conducted the online survey of 2,000 registered women voters in May. It included voters in Arizona, Georgia, Pennsylvania and Wisconsin. The American Bridge data also included several focus groups held in June and July with women who expressed positive views about Biden but could vote for Republicans or forgo voting entirely in the midterms. 
The largest number of women saw boosting the economy, lowering health care costs and addressing migration at the U.S.-Mexico border as "extremely important" issues. But just 24 percent of them said the same about addressing challenges for working families with young children, an issue at the center of Biden's American Families Plan.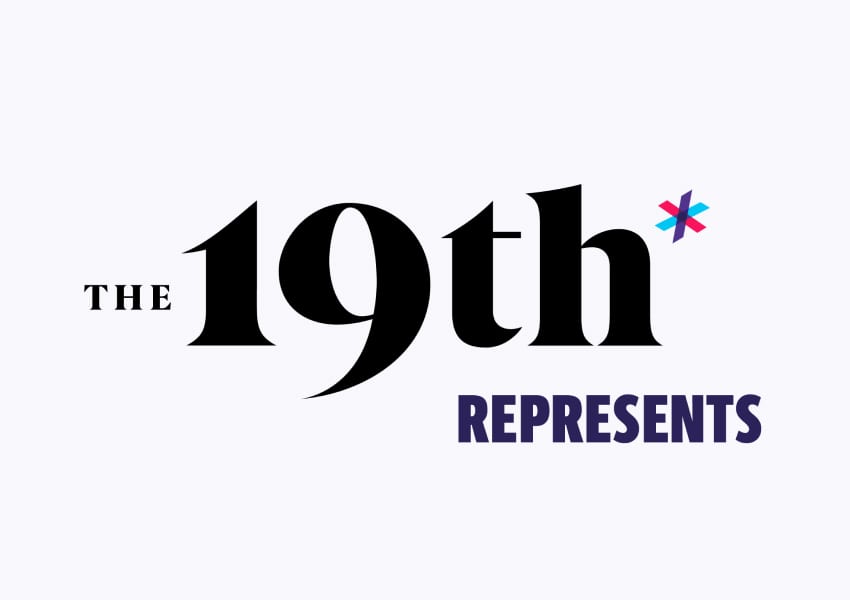 Join us this August for our free #19thRepresents summit with virtual conversations on representation in democracy, sports, business, culture and voting.
In focus groups, the women spoke broadly about the COVID-19 financial assistance provided by the American Rescue Plan as well as the increased child tax credit that started helping some of the nation's poorest families this month. But they did not have a detailed understanding of the legislation or Biden's proposals focused on infrastructure, said Molly Murphy, a partner with ALG who conducted the research.
"They would talk about how the economy is doing, that it's not where it needs to be," Murphy said. "But when asking them what they had heard or seen, their awareness is pretty low." Additionally, 49 percent of the women reported paying less attention to politics since Biden took office.
American Bridge's president, Jessica Floyd, said the results highlight areas where the Democratic Party and advocates can do more to connect the economic concerns for women in these states to the policies championed by Democrats in Congress and the Biden administration. The American Families Plan, for example, while focused on expanding support for education and families with children, is also viewed by the administration as an important way to boost the economy.
Forty-three percent of the women said they trusted Democrats more than Republicans to lower health care costs, and 18 percent trusted Republicans more. The women had split views on whether Democrats or Republican would create jobs and help the economy recover.
Heading into the midterms, the stakes will be high for Democrats in Congress. The party of the president tends to lose congressional seats during midterm elections, and Democrats currently hold narrow majorities in the House and Senate. Independent voters in American Bridge's focus groups said that they see Biden as more focused on bipartisanship and indicated that lawmakers are too consumed with playing politics.
Democratic lawmakers will look to build on Biden's success with women voters, particularly those of color. Black women carried Biden to victory over former President Donald Trump, with Biden earning 90 percent of their support. Biden also won a larger share of women voters generally and independent voters than Hillary Clinton did in the 2016 presidential election.
In the battleground states surveyed by American Bridge, that support for Biden appears to be holding. The economy will likely remain a key factor for women nationwide, who have been disproportionately affected by job losses and lack of childcare options during the pandemic.
American Bridge recommends that the Democratic Party's messaging make explicit connections between Biden and Democratic leaders broadly and educate voters about the economic recovery proposals that are less well known.
As part of American Bridge's effort to fill the gaps for battleground voters, the group will launch $4 million in ads targeted to voters in Pennsylvania, Arizona and Georgia, expanding on a previously announced $100 million campaign for Democrats ahead of the midterms and a seven-figure ad buy in Virginia ahead of the state's gubernatorial election in November.
The new ads tout benefits of the American Rescue Plan's support for small businesses and child tax credit for families.