As Senate Democrats hammer out the final details of a $3.5 trillion package this week that is expected to include many of President Joe Biden's proposals aimed at helping women and families, advocates for additional investments in child care are determined that lawmakers seize what they see as a once-in-a-generation opportunity for systemic change.
A coalition of nonprofit, advocacy and business groups are planning a week of action in Washington to keep lawmakers' focus on overhauling an already-broken child care system that broke down further during a global pandemic that caused the worst economic slump for women in American history, they said.
There will be meetings with senators, representatives and their staffs, roundtable discussions, letter-writing campaigns and phone banking that will begin this week, then continue into August as lawmakers return to their home states.
"Our job is to make sure they understand why child care is so important and why child care has to be a top priority, so we can get as significant an investment as we possibly can," said Charles Joughin with the First Five Years Fund, which advocates for federal funding for early childhood education.
"The good news is, I think there's a real understanding … that being said, child care and early learning is an issue that hasn't been in the political spotlight in a way that others have for a lot longer and in a lot more visible way," he added.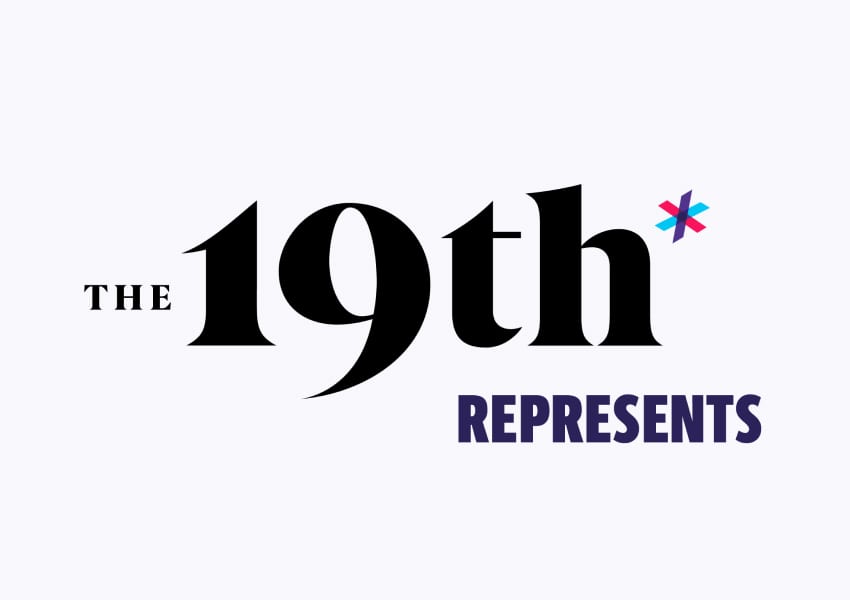 Join us this August for our free #19thRepresents summit with virtual conversations on representation in democracy, sports, business, culture and voting.
A mid-week vote is expected on a $579 billion bipartisan infrastructure deal, and Sen. Chuck Schumer, the Democratic majority leader, said that he wants the parameters of the second package, a vehicle for child care, climate and other such "human infrastructure" to be agreed on by the vote on the bipartisan measure.
A top priority, advocates agreed, is making permanent an expanded child tax credit that was included in the $1.9 trillion COVID-19 relief package that Congress approved in February. For the first time, the credit is available to the lowest-income families. As funds started going out to an estimated 88 percent of families last week, moms told The 19th that it would allow them to pay for everything from child care to mental health services. But the relief package only authorized the expanded credit for one year.
Other provisions that Biden proposed in his American Families Plan being tracked by the groups are income-based child care payments, universal early childhood education, a minimum hourly wage and training for child care providers, along with paid leave to care for children and other family members.
Stephanie Cutter, a former deputy campaign manager for President Barack Obama who is now with Building Back Together, an independent nonprofit that launched earlier this year to support Biden's policy agenda, said their polling shows that "the more people learn about what's in the build back better agenda, the more support grows."
A poll of registered voters conducted for Building Back Together between June 25 and July 1 in 11 political battleground states showed that 58 percent of voters provided with a description of Biden's American Families Plan supported it versus 36 percent that opposed it. Among voters with children living at home, 74 percent supported it.
Democrats are planning to pass the second package along a party-line vote in the evenly split, 100-seat Senate using a process known as budget reconciliation, which allows them to bypass a procedural hurdle known as the filibuster that typically requires the support of 60 senators to advance most legislation. All eyes are on moderate Democratic senators like Joe Manchin of West Virginia and Kyrsten Sinema of Arizona as the framework comes into focus, with Vice President Kamala Harris on deck as a tiebreaker and the vote expected sometime this summer.
Child Care Aware of America's Anne Hedgepeth said the message they will be delivering to Congress this week as lawmakers set funding levels for caregiving proposals, along with climate and immigration priorities, is that "a big, bold investment is needed."
"If negotiations go on, if cuts happen decreasing the amount of funds for child care and early learning, it would be fewer families, fewer programs and fewer communities that we can reach," she said.
Child Care Aware of America is looking at this week as a "kickoff" when they can "demystify and answer any questions or concerns [lawmakers] may have." There will be one-on-one conversations and trainings, followed by on-the-ground conversations, roundtables and other events throughout the August congressional recess, Hedgepeth said.
Nina Perez, the national director of early learning at Moms Rising, agreed that the action on Capitol Hill this week is a starting point for the group's members, who will be sending 140,000 postcards to senators asking them to extend the expanded child tax credit and writing letters to the editor aimed at reaching lawmakers in their districts.
"The reality is, parents continue to struggle," Perez said. "This is not the time for Band-Aids."