Texas state Rep. Erin Zwiener on Thursday evening held a town hall for her constituents back at home to explain why she, along with 55 of her Democratic colleagues, had left the state to come to Washington: they believe a Republican voting bill slated for a vote in the statehouse this week is a threat to democracy.
"We have a duty to protect that freedom and we are best able to protect that freedom by being here, putting it all on the line, and helping give our United States senators the courage to move forward on legislation that protects everyone's freedom to vote," Zwiener said.
The trip is not, Zwiener emphasized, a "joy ride," or an "all expenses paid charter jet and vacation," as Republican U.S. Sen. John Cornyn of Texas suggested earlier this week. Zwiener said she is working "the longest days I've ever worked as a legislator" and is looking into how to return her lawmaker $221 per diem for the time she is not in Texas.
The Democrats came to Washington under threat of arrest after Republican Gov. Greg Abbott called a 30-day special session to begin this week to tackle bills that stalled when Democrats walked out in May. The legislative agenda includes a restrictive voting measure, new prohibitions on abortion and one that would bar transgender students from being on sports teams that match their gender identity. Republicans held marathon hearings over the weekend, and votes were set for early this week. The Texas Senate is in session.
House Democrats, out of options because they are in the minority, decided to leave the state so their chamber did not have the required number of people for what's known as a quorum. They packed their bags and showed up for a flight without knowing where they were going. The destination was Washington, Zwiener explained, because "this isn't just a Texas issue."
"Breaking quorum was an extremely difficult decision and I did not make it lightly and it's not something any of my colleagues took lightly either — it's not an easy thing to do, it's something that comes at a personal cost to each of us, but we did it because we have a duty to defend the freedom to vote," Zwiener said.
"We strategically left the state of Texas en masse, and are taking our fight to Washington, D.C., because there is an ongoing conversation here about voting rights nationwide," she added.
Abbott has said once the House Democrats who left Texas return to the state they will be arrested and brought to the Capitol. Republicans have slammed the walkout as a stunt that is costing taxpayers money.
The Texas lawmakers — all of them members of the House Democratic Caucus and many of them members of the Mexican-American Legislative Caucus, the Black Caucus, the Women's Health Caucus, the LGBTQ Caucus, or a combination therein — arrived in Washington at a time when Democrats are at an impasse over how to move forward to protect voters as Republican state legislatures across the country are moving to implement new restrictions.
As of June 21, 17 states had enacted 28 new laws that restrict voting access, according to the progressive nonprofit Brennan Center for Justice.
A sweeping bill in the U.S. Congress that would preempt some of the state laws and implement a variety of measures aimed at improving voting access failed in the Senate last month and does not have the support to move forward. The Senate will hold its first field hearing on the subject on Monday in Georgia, which was one of the first states to pass new voting restrictions this year.
In a meeting with Sen. Kirsten Gillibrand on Wednesday, the Texas lawmakers opened with a message: "We're passing the baton to you."
Vice President Kamala Harris, whose White House portfolio includes voting rights, has acknowledged that if Senate Democrats cannot find the votes to change what is known as the legislative filibuster, which essentially means bills need 60 votes to progress in the evenly split, 100-seat Senate, voting-rights advocates may need to refocus their efforts on on-the-ground organizing.
When Harris met with the Texas lawmakers on Tuesday, she compared them to the abolitionist Frederick Douglass, saying "defending the right of the American people to vote is as American as apple pie." On Friday afternoon, Harris met with members of the Black Women's Roundtable, the National Council of Negro Women and other women leaders to discuss voting rights. Rep. Joyce Beatty, the head of the Congressional Black Caucus, was arrested in a Thursday protest as Black women called on the Senate to act on voting rights.
"I know what you have done comes with great sacrifice, both personal and political," Harris told the Texas lawmakers.
Zwiener, who is traveling with her 3-year-old daughter because the lawmakers do not know how long they will be gone, told her constituents in the town hall that their first week in the nation's capital has been a "special kind of whirlwind."
In addition to Harris, members of their group have met with Sens. Joe Manchin, Raphael Warnock, Amy Klobuchar, Jeff Merkley, Elizabeth Warren, Chuck Schumer, Richard Blumenthal, Cory Booker, Alex Padilla and Gillibrand. When the U.S. House returns to Washington next week, they will meet with more lawmakers in that chamber. The Texas legislators were in hotel rooms their caucuses paid for this week but do not know how long they can afford to stay there.
Gillibrand asked them about their preceding meetings, including one with Majority Leader Schumer, and laid out best courses of action to get audiences with additional senators and what questions to ask when they did. One senator still on their list is Kyrsten Sinema of Arizona, who, along with Manchin, is one of the most vocal opponents to changing the filibuster.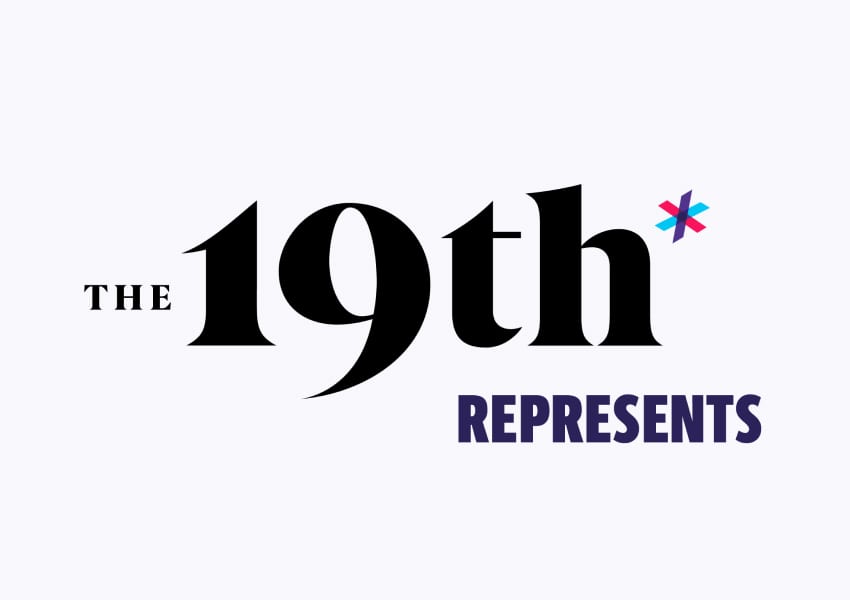 Join us this August for our free #19thRepresents summit with virtual conversations on representation in democracy, sports, business, culture and voting.

Texas Rep. Donna Howard, chair of the Women's Health Caucus, said if it proves impossible to eliminate the filibuster to in order to move the sweeping bill — known as H.R. 1, S. 1 or the For the People Act — through the Senate, they believe the best course of action would be to restore the "preclearance" provisions of the 1965 Voting Rights Act that required areas with a history of voter discrimination to preclear any changes with the Justice Department. The Supreme Court struck down the provision in 2013 and further weakened the statute in a ruling earlier this month.
The lawmakers also asked Gillibrand whether there could be a filibuster "carve out" for voting rights specifically, much like Schumer and now Senate Minority Leader Mitch McConnell did for the confirmation of federal judges and Supreme Court justices, respectively. Gillibrand agreed it would be a "good first step."
But Manchin told reporters the next day, after his own meeting with the Texas lawmakers, to "forget the filibuster," including a carve out. His opposition alone is enough to prevent filibuster changes. On Friday, Manchin was set to headline a big-ticket fundraiser in Texas for his re-election campaign and leadership PAC hosted by GOP donors, the Texas Tribune reported.
When it was her turn to speak, Texas Rep. Ina Minjarez told Gillibrand that "we've done what we can, we've taken bold action."
"And now we are asking you all to do what you can in your positions," Minjarez said, noting that Texas has two Republican senators "who don't listen to us."
"Save our state, save our country," Minjarez said.