When former Fox News anchor Gretchen Carlson met with her lawyers in 2016 to discuss suing then-CEO Roger Ailes for sexual harassment, they initially told her she was out of luck.
Carlson, like millions of workers in America, had "no idea of the ramifications" of a standard employment contract she signed with the network that mandated such claims be handled in private arbitration and not in court.
"When my lawyers told me 'You have a forced arbitration clause, that means you don't have a case' … I said 'what in the hell are you talking about?'" Carlson told The 19th.
"It was one of the darkest days in my life," she added.
Carlson will join a bipartisan group of lawmakers in the U.S. House and Senate on Wednesday as they announce a revamped version of a bill that would end the legal tactic known as mandatory, or forced, arbitration in cases where workers, consumers and even nursing home residents, are bringing claims related to sexual harassment and assault.
Democratic Reps. Cheri Bustos and Pramila Jayapal and Sens. Kirsten Gillibrand and Dick Durbin, with Republican Rep. Morgan Griffith and Sen. Lindsey Graham, will be announcing the revised Ending Forced Arbitration of Sexual Assault and Sexual Harassment Act, a bill the lawmakers have sought to pass since 2017, when the #MeToo movement shed light on the widespread use of mandatory arbitration clauses.
Forced arbitration clauses are bits of legalese buried in the fine print of millions of contracts. Most workers and consumers, and an increasing number of medical patients, are unaware they have given up their right to sue over sexual assault and harassment claims by signing routine paperwork to start a new job, become a patient in a medical practice or rent a vacation apartment.
Carlson ended up suing Ailes personally under New York civil rights law. More women came forward with similar allegations against Ailes. In September 2016, parent company 21st Century Fox paid Carlson a $20 million settlement and made a public apology. Ailes left the company with a $40 million exit package. The ordeal was dramatized in the 2019 film 'Bombshell.'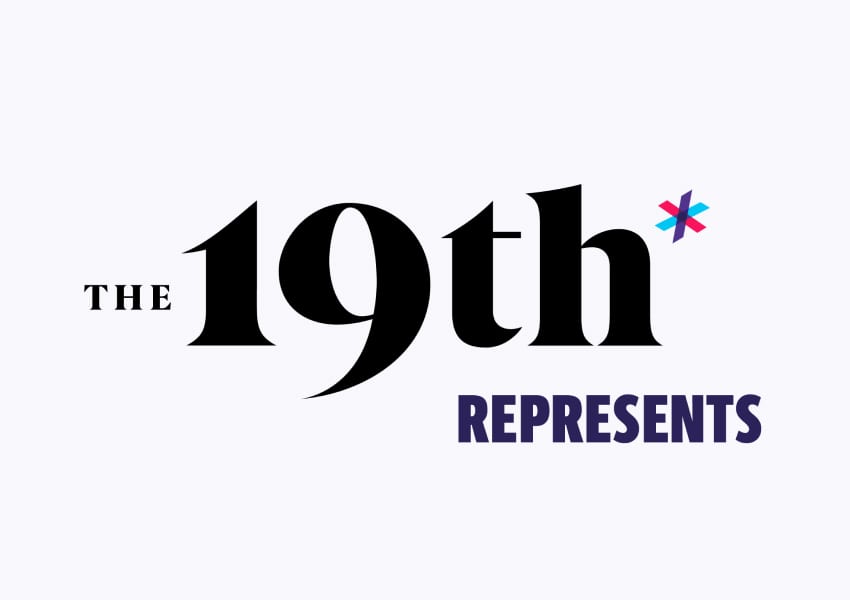 Join us this August for our free #19thRepresents summit with virtual conversations on representation in democracy, sports, business, culture and voting.
Just last month, Fox News agreed to pay a $1 million settlement to the New York City Commission on Human Rights, which had found a "culture of pervasive sexual harassment and retaliation at the network." The terms mandate that for four years, Fox News cannot enforce mandatory arbitration clauses for any alleged violations of the state's human rights law. The commission called forced arbitration "the most significant barrier to determining whether a workplace has a pervasive culture of sexual harassment."
For Carlson, ending forced arbitration for sexual harassment and assault claims became a "passion project" because she knew there are "millions of people who don't have the same platform" to push back. In 2017 she began working with Congress on the legislation to end the practice. In 2019, she and another Fox alum launched the nonprofit Lift Our Voices, which also advocates to prohibit nondisclosure agreements (NDAs) that prevent making sexual harassment and assault allegations public.
"I'm doing this work so they don't have to face the same injustices," she said of other workers without the resources to take on the system.
The Federal Arbitration Act is a 100-year-old law that was initially designed to be a cost effective way for business entities to resolve disputes. A series of Supreme Court decisions beginning in the 1990s expanded its scope. In 1992, just 2 percent of U.S. workers were subject to mandatory arbitration clauses. By 2018, more than 56 percent were, or roughly 60 million workers, according to the Economic Policy Institute.
"The goal, at the time, was to help two companies resolve disputes between themselves, it wasn't meant to be used against employees," Gillibrand, a former corporate attorney, said in an interview.
When sexual assault and harassment claims are handled by private arbitrators and not judges and juries, it can hurt workers and consumers in a variety of ways. For starters, instead of receiving a jury of their peers, claims are heard by arbitrators who are "mostly male and overwhelmingly White," according to the American Association for Justice (AAJ), a trial lawyers group that found the two largest arbitration providers are 88 percent White and 77 percent men. Employers often get to choose the arbitrator. The terms of the clauses often prevent claimants from publicly discussing the matter, meaning workers and consumers are unable to band together to create systemic change. Women and people of color are also disproportionately subject to mandatory arbitration in the workplace, AAJ found. The organization supports the bill being announced on Wednesday.
Bustos, who has represented her Illinois district since 2013, said she knew she had to use her position in Congress to try to end the use of such clauses for sexual assault and harassment allegations after she read a 2017 story in the Washington Post about a group of women whose harassment and discrimination claims against Sterling Jewelers had been diverted into private arbitration — and they were unable to discuss them for years as a result.
"I get to the bottom of the story and I go 'Oh my God, I've got to do something about this,'" Bustos said in an interview.
"This is the little part in a contract that you sign, in most cases when you're a brand-new employee, and you're signing all the paperwork when you go down to H.R., you really don't know what you're signing, but when it comes to sexual harassment, you're signing your rights away," she said.
Another case that drew Bustos' attention was an 87-year-old nun with dementia who was raped in her Alabama nursing home. Her family was unable to sue the facility for negligence due to a mandatory arbitration agreement. At the time TIME Magazine published the story in late 2017, advocates for the elderly estimated that 90 percent of large nursing-home chains included such clauses in their residential treatment contracts.
Bustos started working on legislation. Gillibrand was her counterpart in the Senate. Graham quickly signed on, as did Durbin. The two men are currently the top Republican and Democrat on the Judiciary Committee, respectively, meaning they have the power to hold a hearing on the bill, move it through the panel and get it onto the Senate floor for a vote. It is a rare point of bipartisan agreement on a contentious issue with wide-ranging implications.
Bustos said Graham made the case to the business community that mandatory arbitration clauses for sexual harassment and assault were bad for business. "Having a Republican like Lindsey Graham … sent a strong, strong message," she said.
In meetings with corporate leaders, Graham urged them to end the practice. Microsoft, which said it had not used private arbitration to settle sexual harassment or assault claims, was in late 2017 the first Fortune 100 company to endorse the legislation. Graham made what Microsoft President Brad Smith called a "compelling appeal."
Graham told The 19th in a statement that "When it comes to sexual assault and harassment, I believe these types of agreements have a chilling effect and should be banned."
Some companies voluntarily stopped using forced arbitration for sexual assault and harassment claims amid the nationwide #MeToo reckoning about corporate responsibility and sexual harassment.
In 2018, Uber announced that its employees, drivers and riders would no longer have to use arbitration to settle sexual harassment or assault claims. The same year, Google stopped using mandatory arbitration for sexual harassment and assault claims amid employee uproar over the practice. In 2019, the technology company stopped using forced arbitration altogether for employment disputes. In 2020, Wells Fargo said it would stop enforcing the arbitration clauses in cases of sexual assault and harassment. Airbnb stopped using the clauses for employees in 2018 but continues to include them in the terms of service offered to hosts and guests.
Carlson, who is joining the lawmakers for a press conference on Wednesday to announce the latest iteration of the proposed law, said ending forced arbitration for sexual assault and harassment claims has become her life's work.
"I've said to my children, and to my family, this will be my personal greatest achievement in life. It will be a victory for American workers and I am incredibly optimistic this is going to be the law of the land," she said.
Disclosure: Gretchen Carlson has been a financial supporter of The 19th.