In August of last year, the National Science Foundation (NSF) released a damning report about the pervasive culture of sexual harassment and assault on research stations located in one of the world's most remote and isolating places for field work, Antarctica.
The fieldwork conducted by the approximately 700 scientists there helps researchers understand earth's past climates, informing what our future climate might look like as global warming leads to rising sea levels and melting of ice sheets.
But for decades women, who, like their male counterparts saw the opportunity to do field work there as a way to further their academic scholarship, were subjected to a constant barrage of threatening and demeaning behavior. As one respondent said in the report: "Every woman I knew down there had an assault or harassment experience that had occurred on ice."
The report was just the latest reminder of a problem that has plagued fieldwork: In field sites across the country researchers for years have reported facing gender-based harassment and sexual assault, and what they say can be an unwelcoming and hostile environment.
Now, women in the geosciences have decided to do something about it. They've developed a new set of training and standards they hope will make the work safer and stem the bleeding of talent from the sciences.
---
Fieldwork can look like venturing into the Alaskan tundra to collect rock samples or to volcano observatories for monitoring work. Long hours in the field are crucial for scientists and researchers to collect novel data that they can analyze and draw conclusions to publish. Published academic papers lead to grants, career opportunities and tenured faculty positions.
But since their inception, research institutions have done a poor job of making fieldwork accessible to people who aren't White men. Up until the 1960s and 1970s, many universities barred women from doing this type of research. Now that the geosciences are growing more diverse, women and LGBTQ+ people are finding the work environment to be rife with negative and uncomfortable experiences that can lead to harassment.
That's in part because, unlike in an office or school setting, research groups are having to navigate the risks that can come with working as a team in a new and sometimes harsh environment.
"It's not like we're all just sitting at computers and tapping away. We're in cold and windy places. We are having to share tents with people we don't know. We are having to use the bathroom in environments that we're not used to," said Alice Hill, a hydrologist, who completed her Ph.D. at the University of Colorado, Boulder.
She realized that scientists needed a different set of skills to make fieldwork a safer place than the ones they typically flexed to gather data.
Like others who've worked in the field, Hill had seen the barrage of media reports over the years detailing harassment and discrimination, even before the release of the Antarctica report. "It became clear that those situations, those stories aren't rare," she said. "And that was kind of the tip of the iceberg. …That's really what started to generate this idea of like, there's actually a lot of work that needs to be done in STEM field science around what that culture looks like."
She decided to develop a training based on her experience as an outdoor instructor with the National Outdoor Leadership School (NOLS), which aims to teach outdoor skills in a comfortable environment.
"NOLS pays a lot of attention to setting group culture up in a way that creates safe environments because it's a school, and in order for people to learn, you need to be really deliberate about creating comfortable spaces for everyone," she said. In scientific work on the other hand, "people don't come to field camps with the same expectation that people will be different, people's needs will be different in remote field spaces. …And the overarching goal in field science is almost always to get the data, not to learn and grow."
The training, first held in person before the pandemic, has since evolved into an online training called FieldSafe. It teaches everything from basic physical safety when out in the elements, to how to make decisions as a group and empower individual team members, as well as how to deal with conflict. It also guides participants in how to create a code of conduct before they ever set foot on a site.
"Most field environments are relatively high pressure," said Kristy Tiampo, director of the Earth Science and Observation Center at the University of Colorado, Boulder, who helped create the program. "Then you couple that with an unfamiliar environment, one that is not at the office or your home, or even just campus life … and there are a lot of stresses that come into play that most people don't deal with on a normal basis and don't have tools to handle properly."
Tiampo previously worked as a construction engineer and has seen how good leadership can change a toxic workplace dynamic. "My general experience is that back then, in the mid-80s, women were unusual on the job site. What made a huge difference, always, was if the people in charge — again in those days all men — ran an atmosphere of respect and good behavior, then there were very few problems," she said. "Of course, the inverse is true."
FieldSafe has linked up with AdvanceGeo Partnership, an initiative housed at Carleton College, that aims to make the geosciences more inclusive, to offer a bystander intervention course as part of its training.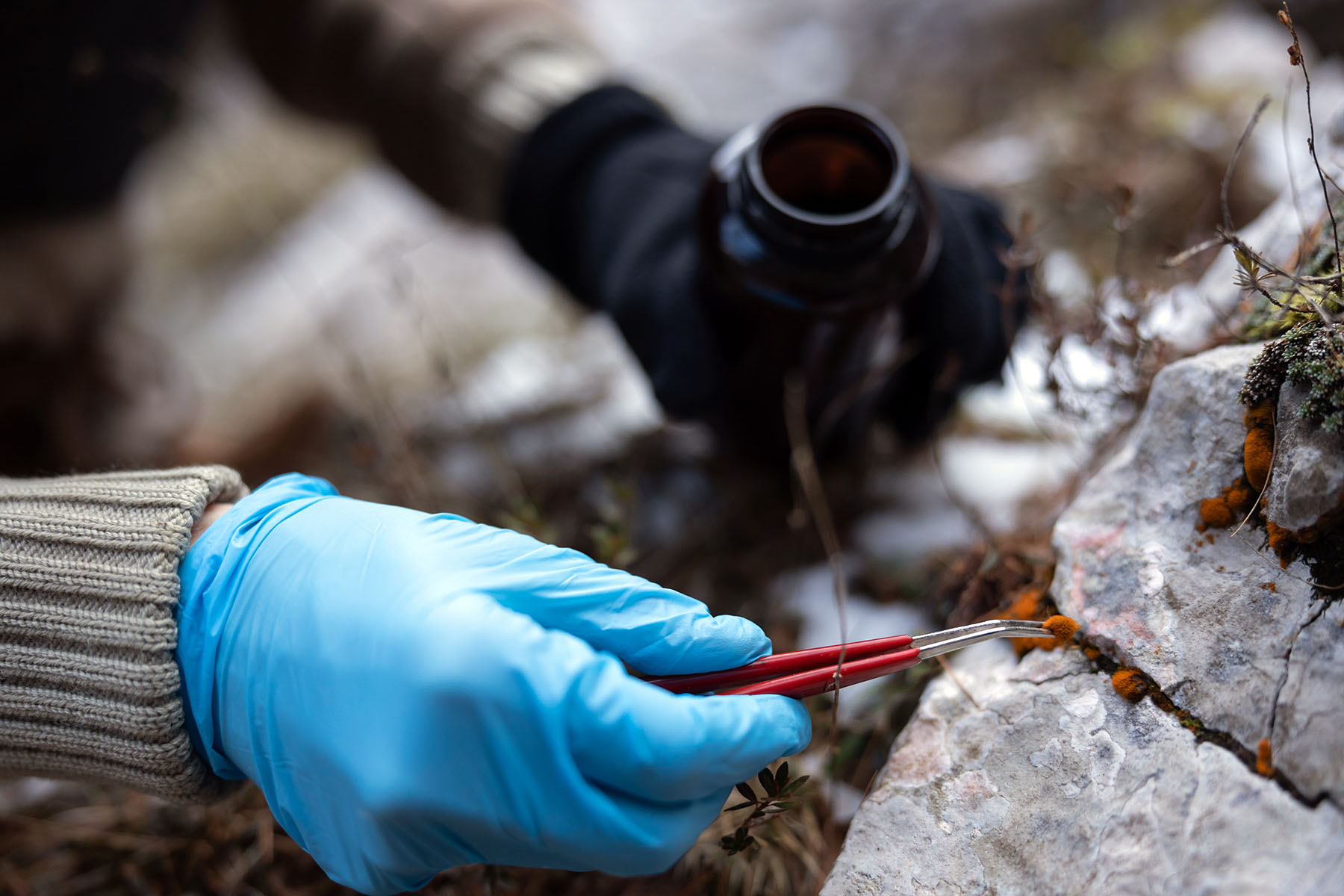 The course teaches how to step in and prevent an escalation when a team member is experiencing harassment. "What I love about bystander intervention is it's not just one thing. You can distract, you can delegate, you can document," said Blair Schneider, who works with AdvanceGeo. "They have these different options because it won't be safe for example for students who directly call out their adviser, (because) retaliation is a real risk."
This hierarchical structure between advisers and students is also usually gendered, with White men more likely to hold positions of power over younger and increasingly diverse students.
"I was an Air Force brat. And there's a stat that we give that academia hierarchical structures are only second to the military," Schneider said. "There are very clear power roles and you can't violate those," she said. "If you look at a student and adviser, right now that adviser has control over not just tuition, but their health insurance, letters of recommendation, their network."
A lot has changed for the better in geosciences, according to The Geological Society of America — 45 percent of geoscience Ph.D.s now go to women. But women fill just 27 percent of university faculty positions. For women of color, those numbers are much lower, accounting for just 1.5 percent of geoscience degrees and less than 1 percent of geoscience faculty positions. There is not enough data on nonbinary people.
Making fieldwork safer and more inclusive of women and LGBTQ+ people could be one way to tackle what researchers call the "leaky pipeline," or the dwindling numbers of women and LGBTQ+ people as they move up the ranks of academia.
Research has found that harassment in the workplace, which extends from university campuses to fieldwork, continues to be a major issue.
One 2023 paper that surveyed over 2,000 people in the geosciences found that 14 percent of respondents experienced sexual harassment at least once in the 12 months before the survey was administered. Almost a quarter of those who experienced sexual harassment identified as disabled. In terms of gender-based harassment, nonbinary respondents were more than twice as likely to experience it compared with women. And a third of those who faced sexual harassment were LGBTQ+. Of those who reported gender-based harassment, 6 percent were men.
A 2014 survey that looked specifically at fieldwork environments found that over 70 percent of women and 40 percent of men had experienced sexual harassment. And, in research published in 2020, half of LGBTQ+ respondents surveyed said they felt unsafe doing fieldwork.
The research also found that people were missing out on important work opportunities to avoid harassment, or other negative interactions and microaggressions.
"People are skipping events because they are scared for their own safety," said Schneider, who was one of the paper's authors. "Fieldwork is such a key component of what we do if you are a scientist … and there are some people who truly can't go out. They don't feel safe and when they do go out, something happens."
While it is still too early to tell how much of an impact these types of training will have on the fieldwork environment, evaluations point to promising results. For the bystander training, people have reported higher levels of "self efficacy around being able to intervene and being able to recognize when something is happening," she said.
A systematic review of bystander intervention programs, a training that has been applied to multiple workplaces including the construction industry, found evidence that these types of programs are successful in helping people understand their own responsibility and awareness over how to prevent incidents like sexual assault.
The FieldSafe program has also conducted evaluations, receiving mostly positive feedback from participants. Anne Gold, who is the principal investigator of the project, said they've learned that the training is more effective when an entire research team participates versus when an individual does the training and brings it back to their team.
Gold and others are working on turning the program into a massive online open course, known as a MOOC. With a NSF grant they were awarded to move into this next phase, they'll also be able to fund research focused on the effectiveness of the program.
The group will conduct surveys to evaluate how participants respond to different scenarios before and after the course. They'll also be interviewing people to understand how they applied their learnings in the field months down the road.
Training like FieldSafe could become more necessary thanks to changes in NSF policies aimed at addressing fieldwork conditions. In January, NSF announced that proposals for funding must now include, among other conditions, a plan for safe and inclusive fieldwork.
It's part of the work NSF has been doing in recent years to make its own programs, like the one in Antarctica, safer for women.
"In recent years there have been some studies and reports that have not painted their field environments in very good light and as a result they've realized they have to do something," Tiampo said. "I congratulate them on it."
In an emailed statement, the NSF said it is committed to creating a safe and inclusive research environment for all. "The agency continues to address harassment and assault through research support, policy guidance, and sharing best practices."
For Hill, FieldSafe is about ensuring that the next generation of scientists can have the same type of rewarding and enriching experiences she did when she was conducting her own research.
"If we can at least level the playing field so that everyone is dealing with all that hard science stuff, but not also having to deal with like … the microaggressions that continue to wear away at those emotional energy stores, then that's going to at least be a fairer place for everyone to start."