Your trusted source for contextualizing the news. Sign up for our daily newsletter.
Mark Barden describes his then-7-year-old son Daniel as having had a "profound sense of compassion. He literally looked out for everybody. He wanted to make sure everyone was okay." When the family would take walks together, Daniel would pick up worms he saw on the sidewalk and move them to safety, tucking them between the blades of grass to try to keep them out of harm's way. It was actions like these that earned him his family nickname, "The Caretaker of All Living Things."
Daniel was one of the 26 people who were killed during the mass shooting at Sandy Hook Elementary in Newtown, Connecticut, in December 2012. He would have turned 18 today.
"We miss him every single day and we think about what he would be doing now and what he would look like now that his last year of high school would be starting now," Barden told The 19th. "I just have to bury my head in this work and continue to focus on bringing that message and that kindness to all the other little worms out there so they don't burn in the sun."
Barden is the co-founder and CEO of the Sandy Hook Promise Action Fund, a gun-violence prevention group created by people who lost loved ones in the shooting. The organization combines education and training programs for youth and adults on how to best recognize, intervene and get help for individuals who may be socially isolated and at risk of hurting themselves or others while also advocating for bipartisan school and gun safety legislation. Today, the group released a new gun violence prevention PSA, featuring comedians Billy Eichner, Wanda Sykes, and Margaret Cho.
Just last week, the Biden administration announced the formation of the first-ever Office of Gun Violence Prevention; guns are now the number one killer of children under the age of 18 in the United States, and gun-related deaths are at an all-time high in the country. In the decade that has followed the mass shooting at Sandy Hook elementary, more and more Americans are not only paying attention to the issue of gun violence in America, but advocating for change.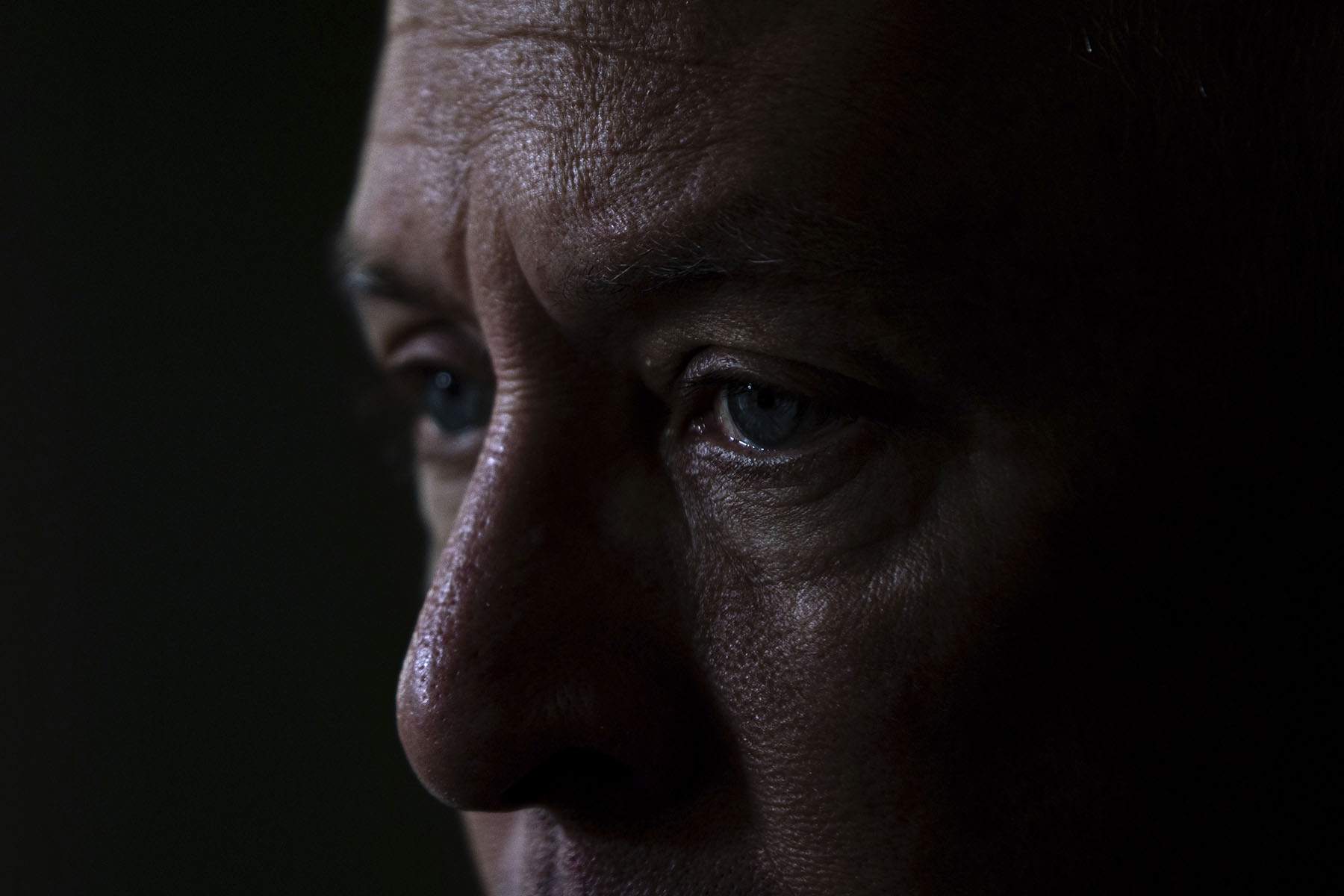 This work has often been led by women who have seen both the continued rise in mass shootings and gun violence deaths, as well as the lack of swift federal action in response to these figures, and turned to advocating for change in their own home communities. It was the shooting at Sandy Hook elementary that spurred the creation of Moms Demand Action, which has since grown in the past decade to become one of the largest and most influential gun safety advocacy groups in the United States. Following President Biden's announcement of the new Office of Gun Violence Prevention — which will be led by two women, Vice President Kamala Harris and longtime Biden policy advisor Stefanie Feldman — Moms Demand Action heralded the news as a long-awaited answer to their advocacy.
Women voters have continued to express their concerns about the toll gun violence continues to play in America. Recent polling by The 19th/SurveyMonkey found that 71 percent of Americans say they worry about gun violence in their community — including 78 percent of American women, compared to 63 percent of American men. And 85 percent of American women said they are in favor of a federal law banning anyone convicted of a violent crime from purchasing a gun.
Recent research from the Pew Research Center found that women are more likely than men to be in favor of stricter gun laws, 64 percent to 51 percent. Furthermore, this research also found that 32 percent of all parents report being very or extremely worried about the possibility of a shooting at their child's school.
But as Barden pointed out, solutions are at hand and change is possible; the mothers who remain concerned each day about their children's safety do not have to assume that nothing can be done.
Barden's work with the Sandy Hook Promise Action Fund has been very intentionally and deliberately crafted to avoid "naming and shaming in public" legislators who don't vote on something that the organization believes they should have. This choice, he said, comes rooted in the belief that almost everyone could be a potential partner for another legislative initiative down the road, and is part of the organization's titular commitment of progress.
"If they say they don't want to talk about the importance of universal background checks and they don't want to get near that for whatever reason and they say, 'No this is about access to quality mental health care' then we'll say, 'Okay, fine — let's work together on that.'"
Barden said that holding advocacy for both accessible mental health care services and common sense gun safety regulations through legislative action has been critical to his organization's mission. "We don't want to be the inhibitor of getting things done and saving lives at the end of the day. I like to frame the conversation with, 'What do we all agree on?' We can universally agree that we all want to protect our children. We can universally agree on things that make our communities safer," he said.
When it comes to the most effective ways of taking action on gun safety, Barden stressed two things. First, he pointed to the results the organization has seen from their "Say Something" and "Start With Hello" programs in schools and the documented results these programs have had in preventing school shootings and youth suicide. Second, he emphasized the way in which people who self-identify as "responsible gun owners" are overwhelmingly in favor of measures like safe storage of firearms, universal background checks, and extreme risk laws — all legislative measures that "do not interfere with rights but actually protect gun owners' rights — and also save lives by avoiding tragedy." By not divorcing mental health resources from legislative initiatives, Barden said, more work can be done to find common ground that yields real results.
Not that results are always easy to come by.
Barden said he was "shocked" when he first began this work in the aftermath of his son's murder and learned about the loopholes that exist when it comes to background checks. "I just figured that's something not enough people know about and once they know about it, everyone will be on board with closing that loophole," he said — especially when he learned about polling that indicated that 90 percent of Americans were in favor of universal background checks and closing the gun show loopholes regardless of political affiliation. But when the bipartisan federal background check bill failed to pass the Senate in 2013, it "was a wake-up call and a kind of inflection point for the organization as a whole" that despite the popularity of common-sense gun safety measures, "there's something else at play….That's when we learned that this isn't a fair playing field and that there is power and money and influence also in the mix."
Feldman acknowledged those challenges at the federal level and told The 19th in an interview on Friday that the new White House office hoped to partner with groups to help pass more gun safety measures in cities and states. She highlighted the work that parents and women, especially, are doing.
"There are a lot of women-led and LGBTQI+-led gun violence prevention organizations which we are excited to partner with," she said.
The 19th/SurveyMonkey polling found that 55 percent of Republicans and 91 percent of Democrats report worrying at least a little about gun violence in their community. 84 percent of Republicans and 91 percent of Democrats said they support a federal law to bar those convicted of violent crimes from purchasing a gun.
The failure of the bipartisan federal background check bill in 2013 is when Barden said he learned to shift gears slightly to include in the work ensuring that people know that if they feel like their legislators are not voting in their best interest, then it is their right and responsibility to vote them out — and that in the absence of rapid legislative action, the group would need to find programmatic ways to reduce gun violence in the absence of immediate political action.
To Barden, the need for resources and trainings that foster a sense of connectivity and belonging while also educating students and educators about warning signs for those who are in a mental health crisis must be talked about in the same breath as legislative action — not only because it is politically convenient, but also because it reflects the reality so many Americans are feeling at home.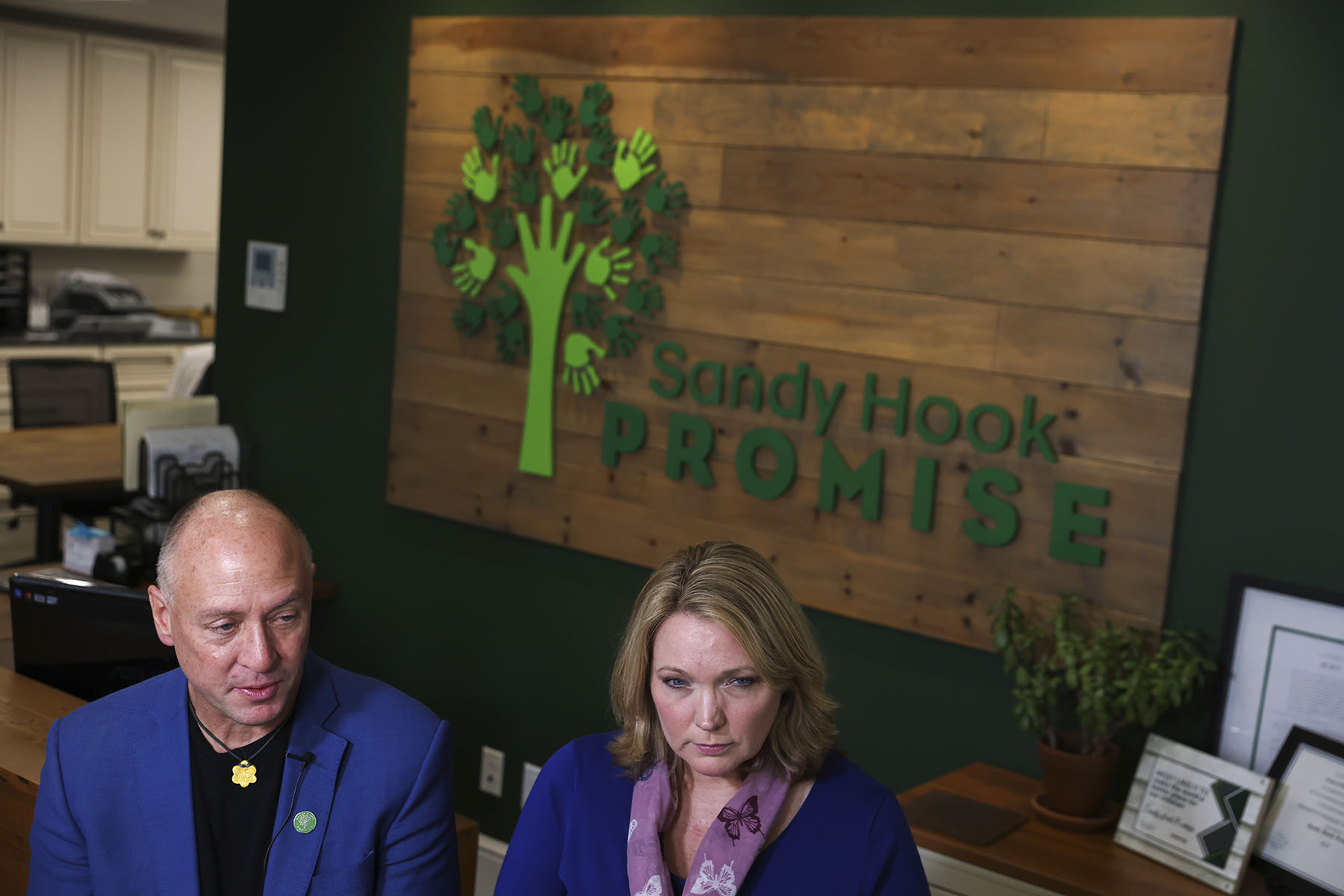 He described the current news cycle as a "daily drumbeat of tragedy — not only the mass shootings, but the constant devastation that's wreaking havoc in our communities, especially communities of colors that are not getting the support and the national attention. What's happening in these communities is not being reported on and it's happening every day and families are losing loved ones every day and their losses are just as profound as mine."
Barden also emphasized the power of social media as a way to foster a sense of belonging and community, an important tool that should not be written off and vilified but needs to be seen as a critical measure in helping students learn about how to build a school culture that is connected and compassionate, where students know that these tools are critical for helping to look out for one another's safety and well-being.
Barden cited a "Say Something" training Sandy Hook Promise did at an Ohio school in 2015. That evening after the training, Barden was contacted by the guidance counselor at the school who said an eighth grade student had approached her after the training and said she saw something in her own social media that she had not thought twice about before the Sandy Hook Promise training, but now thought differently about. Because of the training, she thought to tell the guidance counselor who then looked into the post and student in question — and as a result discovered that a student in the school was planning "a terrible mass casualty event with plans in place and access to weapons, ready to go." Law enforcement was able to intervene and stop a credible threat from happening. "I look back on this little town in Ohio that no one knows the name of because a horrible, historic tragedy did not happen there."
Barden says through Sandy Hook Promise's "Say Something" trainings, they have confirmation from law enforcement that 15 credible school shootings and over 500 suicides have been averted.
It's results like these that he knows resonate with other parents — and that he believes parents will be seeking in this upcoming election cycle. "We know the number one priority for parents is to know that their children are safe when they send them out the door, put them on the school bus, send them to school. They need to know they're safe," Barden said. "I made a promise to my Daniel in 2012 to protect my surviving children James and Natalie by doing everything I can to prevent that from happening again and to ensure that they are safe and that one day they have kids, families across the country can send their students to school and know that they're safe."
He believes that change is afoot, too. "I also see more voters who are informing themselves on the issues and are wanting to know what the people that are running for office represent — and if they are going to actually do things to ensure the safety of their children, their schools, and the families of America. It's their responsibility to make sure that they elect people who will do that."