Your trusted source for contextualizing abortion news. Sign up for our daily newsletter.
A new Texas law will allow exceptions to its near-total abortion ban with two specific types of pregnancies. But doctors in the state say it largely won't change access to abortion, even in cases where the law appears to now permit care.
The law, which takes effect September 1, allows abortions for people with ectopic pregnancies — a nonviable pregnancy in which the embryo implants outside the uterus — or who are diagnosed with preterm premature rupture of the membranes (PPROM), in which someone's water breaks before the fetus can survive outside of the womb. Both conditions are life-threatening unless treated by an abortion and make live births impossible.
In the year since Roe v. Wade was overturned, allowing states to ban abortion, stories have emerged across the country of pregnant patients sustaining irreversible health complications because they have been unable to receive an abortion. Even when laws have ostensible exceptions to save a pregnant person's life, health care practitioners have said they aren't sure if they legally can provide abortions until the patient is near death.
Texas, Idaho and Tennessee — all of which have near-total bans on abortion — have passed new laws creating some health-related exceptions. In Idaho and Tennessee, abortions are now legal in the case of ectopic or molar pregnancies, when eggs are fertilized atypically, creating a non-cancerous tumor inside the uterus that cannot develop into a healthy fetus.
The new laws reflect the voter backlash to strict abortion bans, even in conservative states. But all remain narrow in scope,  a product in part of intense lobbying by anti-abortion organizations to keep the procedure outlawed.
Texas' law is the only one to include PPROM, which affects 2 to 4 percent of pregnancies. But it has stipulations that could make it more difficult for physicians to use. Unlike Idaho or Tennessee's new medical exceptions, the Texas law says doctors who provide abortions under these circumstances could still be arrested or prosecuted by the state. If taken to court, doctors would have to prove the care they gave was specifically to treat one of these two conditions, known as an affirmative defense — a framework critics describe as "guilty until proven innocent."
"Telling a physician, 'Don't worry, we'll arrest you, but you can use this law as a defense in court' doesn't make me feel better at night at all," said Ghazaleh Moayedi, an OB-GYN in Dallas.
Simply the threat of legal proceedings — and the unpredictability of a jury trial — can deter people from providing care, multiple physicians told The 19th
"When I encounter that medical situation — and it's not if, it's when, because I see several cases of [PPROM] a year, I will be uncomfortable. I will worry, " said Richard Todd Ivey, an OB-GYN in Houston. "With an affirmative defense, I'd still be named and still have to have an attorney and still have to go to court."
He believes many physicians share that concern. "Things don't always go in the legal realm like you think they should," he said.
In other states, the affirmative defense structure has already limited physicians' sense of security in providing abortions, even in cases where terminating a pregnancy would be the medical standard of care.
When Idaho and Tennessee first implemented their state abortion bans last summer, both said physicians would have to prove in court that any abortions they had provided was to keep the patient from dying. That legal structure deterred doctors from providing vital care, physicians from both states told The 19th.
Some physicians in Texas think the law could still provide some relief. Sandra Williams, the Houston-based president of the Texas Association of Emergency Physicians, said that the new law would make her more comfortable when it comes to caring for patients with PPROM or an ectopic pregnancy, though it wouldn't address how she or her colleagues care for pregnant patients with other dangerous health conditions or complications.
PPROM and ectopic pregnancy are only two of the many medical concerns pregnant patients may face.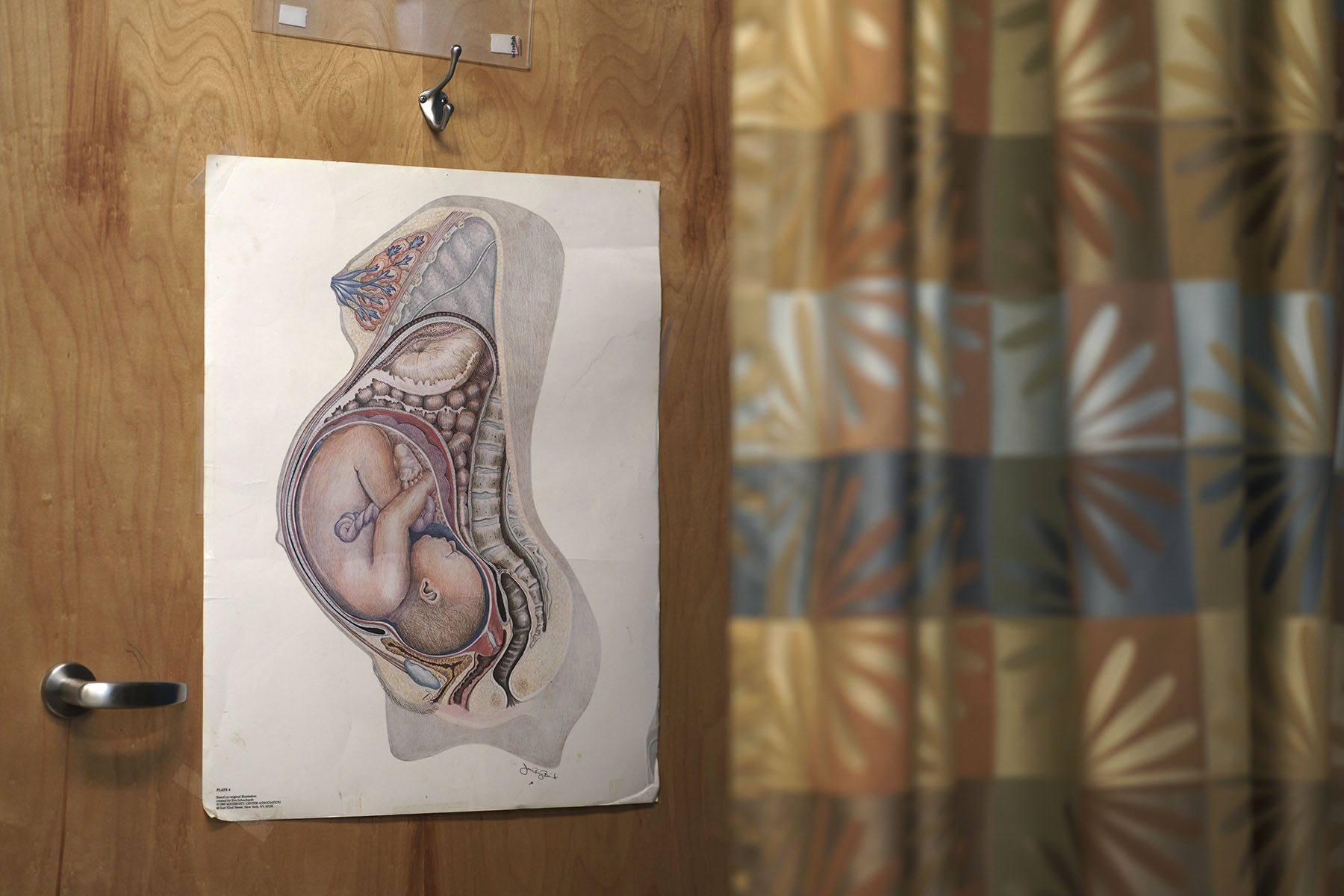 People with severe congenital heart disease sometimes cannot safely sustain pregnancies. Pregnant people with cardiomyopathy, a condition that affects how well the heart pumps blood, have a substantially higher risk of cardiac failure. Mental health conditions account for a significant share of pregnancy-related deaths but are not addressed by the law. Neither is hypertensive disorder, which can also be life-threatening for pregnant people.
The new laws also do not cover cases in which physicians discover anomalies in pregnancy that mean a fetus has virtually no chance of survival — even though in some of those cases, continuing the pregnancy can increase the risk of medical complications for the pregnant person.
Multiple doctors also pointed to the difficulty of treating pregnant patients with cancer.
Ivey, the Houston doctor, has already cared for patients with advanced cancer who required chemotherapy that was incompatible with pregnancy. Without abortion as a legal option, patients often are eligible for only less aggressive forms of treatment and, in some cases, cannot receive appropriate care at all.
"These are the kinds of cases we deal with — sick people that are not clearly carved out or not clearly allowed," he said.
Cases of rape and incest also are not covered by the new law, Ivey noted, an omission with dramatic medical implications. One patient he saw, he said, was 11 years old and pregnant as a result of incest. Pregnant people younger than age 20 have a higher risk of death. 
After intense criticism from physicians in their states, both Idaho and Tennessee changed their laws this past spring to eliminate the affirmative defense structure, though abortion remains almost entirely outlawed in both states. The two states also changed their abortion laws to allow the procedure in the case of ectopic pregnancy. But so far, the impact of that exception has been marginal, doctors said, with physicians continuing to refer people to other states for virtually all abortions.
"These exceptions are medically unusable," said Loren Colson, a Boise-based family physician who specializes in reproductive health. "These narrow carveouts aren't making anyone feel more comfortable."
Even in cases of ectopic pregnancy, he said, doctors remain nervous that providing care could bring legal risks. In addition to its abortion ban, Idaho still has a law allowing private citizens to sue anyone who provides an abortion after six weeks of pregnancy, a statute inspired by one that Texas passed in 2021.
"Even for our OB colleagues who would feel very comfortable handling certain ectopics normally, there's a lot of fear around the laws and criminalization and fear they could still be prosecuted," he said. "The chilling effect is real. If there's a chance we could go to prison over our medical decision, we just won't do it — which will result in harm."
Tennessee's new law has had similarly minimal impact, said Sarah Osmundson, a maternal-fetal medicine specialist in Nashville, whose job entails caring for people with high-risk pregnancies. She also worries about the range of medical conditions that could complicate someone's pregnancy outcomes but that aren't covered by the new medical exceptions.
"This law is still not letting us use our good-faith medical judgment to decide whether someone's life is threatened, and that leaves us very vulnerable," Osmundson said. "For me, I don't think anything has changed in terms of what I do. I feel like we're all very vulnerable to the whims of the state legislature or the attorney general in the state."
From her experience with Tennessee's old law, Osmundson voiced doubt that Texas' affirmative defense structure would allow many physicians to provide abortion, even for patients with ectopic pregnancies or PPROM.
"Any case where you have an affirmative defense, it seems sort of laughable it provides us with any reassurance of things, because we are completely at the whims of a prosecutor," she said.
It's also possible that some of these states' legal changes have come too late to mitigate at least some of the effects of their strict abortion bans. In Idaho, the majority of the state's maternal-fetal medicine specialists have already relocated to practice in places where abortion remains protected.
"Even if you fell under those exceptions and were wanting to seek an abortion in Idaho, there's basically no one left to do it," Colson said.
OB-GYNs in Texas have already started to leave the state, and data from the American Association of Medical Colleges suggests that fewer medical students are applying to residencies there. Osmundson fears that fewer OB-GYN and maternal fetal medicine specialists will look at jobs in Tennessee, a state where most rural hospitals already don't offer obstetric care.
"We won't be able to recruit and attract the highest-quality people," she said. "There are so many OB-GYNs and maternal fetal medicine doctors who believe strongly in abortion as health care. If they feel their moral integrity is compromised by practicing in a state like this, then we are limiting our pool of candidates."