Your trusted source for contextualizing politics news ahead of Election 2024. Sign up for our daily newsletter.
Trans girls playing in girls sports, Nikki Haley has said for months on the campaign trail, is "the women's issue of our time." In Iowa, on the first day of his presidential campaign last week, Mike Pence said he would support a national ban on "radical gender ideology" and gender-affirming health care for transgender kids.
Florida Gov. Ron DeSantis has promised to take his Florida policies national; those include a slate of laws that restrict how schools can talk about gender and sexuality, including pronouns. The current leader of the Republican presidential field, former President Donald Trump, released a campaign video that suggested his campaign was a war against trans identity.
In the Republican presidential primary, health care for young people who are transgender, as well as how schools receive them, has become a central issue, eliciting as much attention as inflation and public safety.
The issue is an activating one among the party's most ardent supporters, who see trans policy as part of a heated culture war over race and gender. Among most Americans, however, policies related to trans kids don't rank high on the list of priorities heading into the voting booth; a recent survey found a large majority may be fatigued by public discourse on the topic, and a low share personally know someone who is transgender.
For advocates of trans children and adults, the rhetoric and misinformation from the GOP field is adding to the chorus of hostility coming from more than a dozen statehouses that have enacted laws restricting the care parents and health care providers can offer trans children. The policies led the Human Rights Campaign, the nation's largest LGBTQ+ civil rights organization, to call a "State of Emergency" for LGBTQ+ Americans.
Ari Drennen, the LGBTQ+ program director for Media Matters, a progressive nonprofit that studies the media, said Republican candidates are playing to a base of voters who have been "radicalized" on the issue by conservative news outlets like Fox News and the Daily Wire. Beneath the surface is a yearslong and well-funded campaign by Christian and socially conservative groups to target LGBTQ+ rights, specifically tapping parents and the concept of parental rights.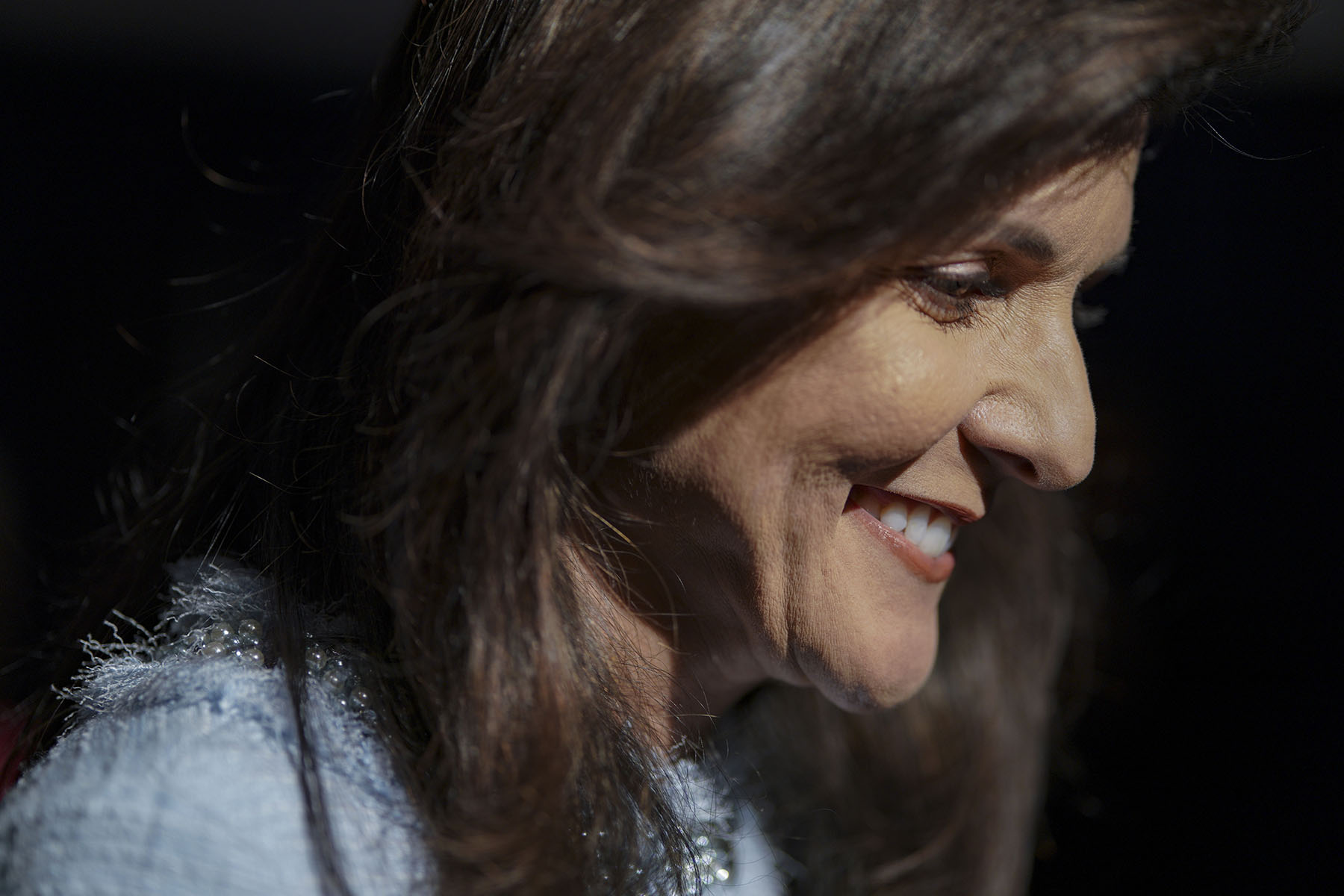 Many Americans say they don't know someone who is transgender or nonbinary, which Drennen argues has created a vulnerability to misinformation, fear and hostile messages. An estimated 1.6 percent of U.S. adults identify as trans or nonbinary, according to the Pew Research Center. Estimates of how many Americans know someone who is trans or nonbinary vary: Pew found that among the general public, 44 percent say they personally know someone who is trans and 20 percent know someone who is nonbinary. A recent survey from the nonprofit PRRI put the figure lower, saying 36 percent of Americans know someone who identifies as trans or nonbinary.
"That lack of knowledge creates a lot of space for disinformation to take hold," Drennen said. "Most of these people are registering quite strong opinions on who trans people are and how we deserve to live our lives and they often have never met a single one of us that they know."
The share of Republicans who say social acceptance of trans people has gone "too far" has risen steadily since 2020, a Washington Post analysis found. Across the board, the most prominent Republicans are tapping into those strong opinions with stump speeches that mention health care and school policies related to trans children, or general rhetoric about gender roles and sexual identity. Advocates for trans children and adults say they are doing so with misinformation and potentially harmful hostile rhetoric.
The fervor with which those comments have been received by Republican rally goers seems to have surprised at least one candidate.
"It's amazing how strongly people feel about that," Trump said during a speech over the weekend at the North Carolina state Republican convention. "I talk about cutting taxes, people go like that," he said, mimicking lethargic applause. "I talk about transgender, everybody goes crazy. Five years ago, you didn't know what the hell it was."
Trump said in January, within weeks of launching his third presidential bid, that if reelected, he would punish doctors who provide gender-affirming health care to people under 18 and use the power of federal agencies and law enforcement to stop such care. He said his administration would ban any federal agencies from promoting "the concept of sex and gender transition at any age," including adults, and push public schools to teach students about the traditional roles of mothers and fathers.
DeSantis, viewed as Trump's strongest challenger, has been leaning on the policies he passed in Florida related to trans children. "In Florida, we banned teachers from forcing students to choose pronouns," DeSantis said during his first official rally in Clive, Iowa, to applause last month. DeSantis also pointed to a ban on gender-affirming care for trans children.
A federal judge temporarily blocked portions of the new Florida law that bans transgender minors from receiving puberty blockers, arguing that "gender identity is real" and that the ban ignores risk to the patient. The injunction only applies to the three children named in the lawsuit.
Republicans have found some success animating their base on this issue by tapping into universal anxiety among parents about their children in post-pandemic America, said David Stacy, the government affairs director of the Human Rights Campaign. "People are feeling a lot less certainty about their school and their community and the challenges that kids are facing," Stacy said. "If you say kids are threatened, parents want to protect their kids."
During a recent town hall on CNN, Pence said he would support a federal ban on gender-affirming medical care for people under the age of 18, arguing that they are too young to make firm decisions about their identity and care.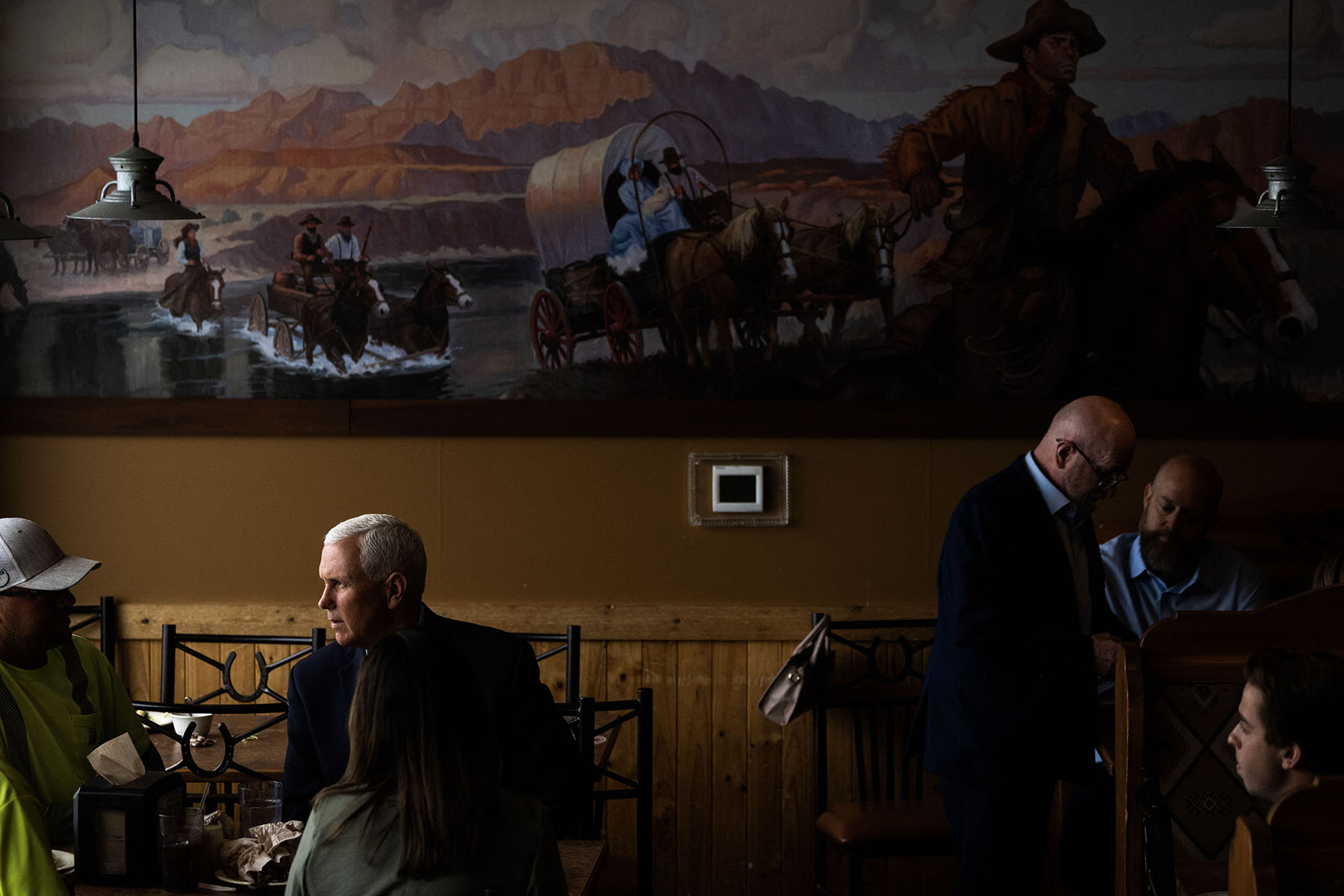 Haley, the only prominent candidate who is a woman, has honed in on the inclusion of trans girls in girls sports, using the hashtag #FightForOurGirls. Stacy pointed to a 2022 survey in Utah of trans participation in school sporting teams that found just four children across the state were participating in high school sports, and just one was playing girls sports.
"That's what all of this is about. Four kids who are just trying to find some friends and feel like they are a part of something. Rarely has so much fear and anger been directed at so few," Utah's Republican Gov. Spencer Cox said when he vetoed a ban on trans youth sports participation. The state's legislature overrode his veto.
A few days earlier during her own CNN town hall, Haley falsely linked the alarming rates of suicidal ideation among teen girls to the inclusion of trans girls in some school locker rooms. Asked about the similarly alarming rates of suicidal ideation among trans and nonbinary youth — specifically, those who report lacking social support from family — Haley said: "Let's get them the help, the therapy, whatever they need so that they can feel better and not be suicidal, but don't go and cause all these other kids to feel like that pressure's on them." Haley had said in previous interviews that she does not support some gender-affirming treatments in children under 18.
Debi Jackson, a trans rights activist in Missouri and the mother of a nonbinary child, said the increasing attention from Republicans at the federal level is alarming. Jackson said comments from the candidates about care for trans children don't reflect the reality for most families and disrespect parents' ability to make informed decisions for their children.
Jackson said she first sought medical help when her child was 4, and for years, the visits amounted to support and monitoring. At the time, Jackson identified as a Christian and conservative. As puberty approached, the family weighed options and ultimately decided to pursue puberty blockers, an expensive treatment that took them four years to pay off.
Jackson pointed out that the care her child received, and that families generally receive, has been carefully developed by the World Professional Association for Transgender Health (WPATH), an international body of more than 3,000 experts, mostly medical professionals. The American Academy of Pediatrics also supports gender-affirming care.
Jackson said that decisions are best left to families and experts.
"I want Mike Pence and every other politician to stay out of the doctor's office and the exam rooms," Jackson said, adding that her family is planning to leave Missouri due to a new ban on trans care, adding financial and emotional stress.
"None of us want to talk about the stress and the trauma that our kids are going through right now. We would rather be telling stories of trans joy. We would rather tell stories of how families and school systems and entire communities have embraced our kids, and loved our kids and supported our kids."
How the eventual Republican nominee will take the issue into the general election in 2024 is an open question.
"The fact that trans people exist has come into the American consciousness in the past decade in a way it never has before," said Lisa Bunker, a former New Hampshire state lawmaker, who said she had no words for the discomfort she felt as she grappled with her gender identity as a child and a teen in the 1960s and 70s.
Bunker recently co-authored a book with a trans teen, Kai Shappley, focused on the joy of being a kid and the challenges Shappley faced while trying to participate in her school's cheer team. Bunker said she hopes stories like theirs will appeal to voters who "don't immediately buy into the hate."
"There's certainly information in there that will help you understand the trans experience more fully," she said. "And we don't need everybody in the country to become enthusiastic supporters of trans folk, we just need enough people to decide that it's not a scary issue, and that they can just not worry about it and leave it alone."