This AAPI Heritage Month, we're telling the untold stories of women, women of color and LGBTQ+ people. Subscribe to our daily newsletter.
Rep. Judy Chu never intended to enter politics. Growing up, the 69-year-old Los Angeles native rarely saw elected officials who looked like her, so she planned to become a computer scientist. But when officials in Monterey Park, California, proposed making the San Gabriel Valley suburb an English-only community in the 1980s, Chu felt compelled to get involved. The resolution, the Democrat told The 19th, revealed that the city council did not represent the town's substantial immigrant population. When it failed, Chu knew what her next step would be: running for city office.
In 1988, she won a seat on the Monterey Park City Council, and the next year she became mayor, a role she held until 1994 after serving three terms. In the following years, Chu set her sights on state leadership, winning a seat on the California Assembly in 2001 and the State Board of Equalization, which oversees taxes, in 2006. Just three years later, in 2009, she shattered a glass ceiling when she won California's 32nd Congressional District race.
"It was a very tough race," Chu said. "But I did win. The next day after I won, President Obama called me from the White House to congratulate me on becoming the first Chinese-American woman elected to Congress in history." Since then, she has successfully run for California's 27th and 28th Congressional Districts, where she currently serves.
Having represented heavily Asian-American districts, Chu emerged as a leading voice for the Stop AAPI Hate campaign following a slew of hate crimes in the wake of news reports that the COVID-19 virus first developed in China. In January, when 11 mostly Asian-American seniors were killed and nine injured in a mass shooting at a ballroom dance studio in Monterey Park, Chu spoke out for the community she had led as mayor and has resided in for more than 30 years.
AAPI Heritage Month: Our legacies, our experiences, our future
During her tenure in Congress, she has championed a wide range of causes, including women's rights, reproductive rights, immigration reform, small business ownership and health equity. A two-decade psychology instructor for the Los Angeles Community College District and former school board member, Chu has supported educators as well.
The 19th spoke to the congresswoman about her groundbreaking career and navigating a political climate in which racial justice, xenophobia and gender equality are as pressing issues now as they were when she first took office.
This interview has been edited for length and clarity.
Nadra Nittle: You made history as the first Chinese-American woman elected to Congress. In the Stop Asian Hate era, what does that milestone mean to you?
Judy Chu: Now that I am in Congress and a national leader, I feel a tremendous responsibility to advocate for the AAPI community and to stop the worst aspects of anti-Asian xenophobia and hate. So I immediately joined the congressional Asian Pacific American Caucus to engage in that. I became its chair in 2011, and I've been deeply involved in fighting anti-Asian hate, including getting the COVID-19 Hate Crimes Act enacted into law and also fighting the xenophobic aspects of the United States' tension with China.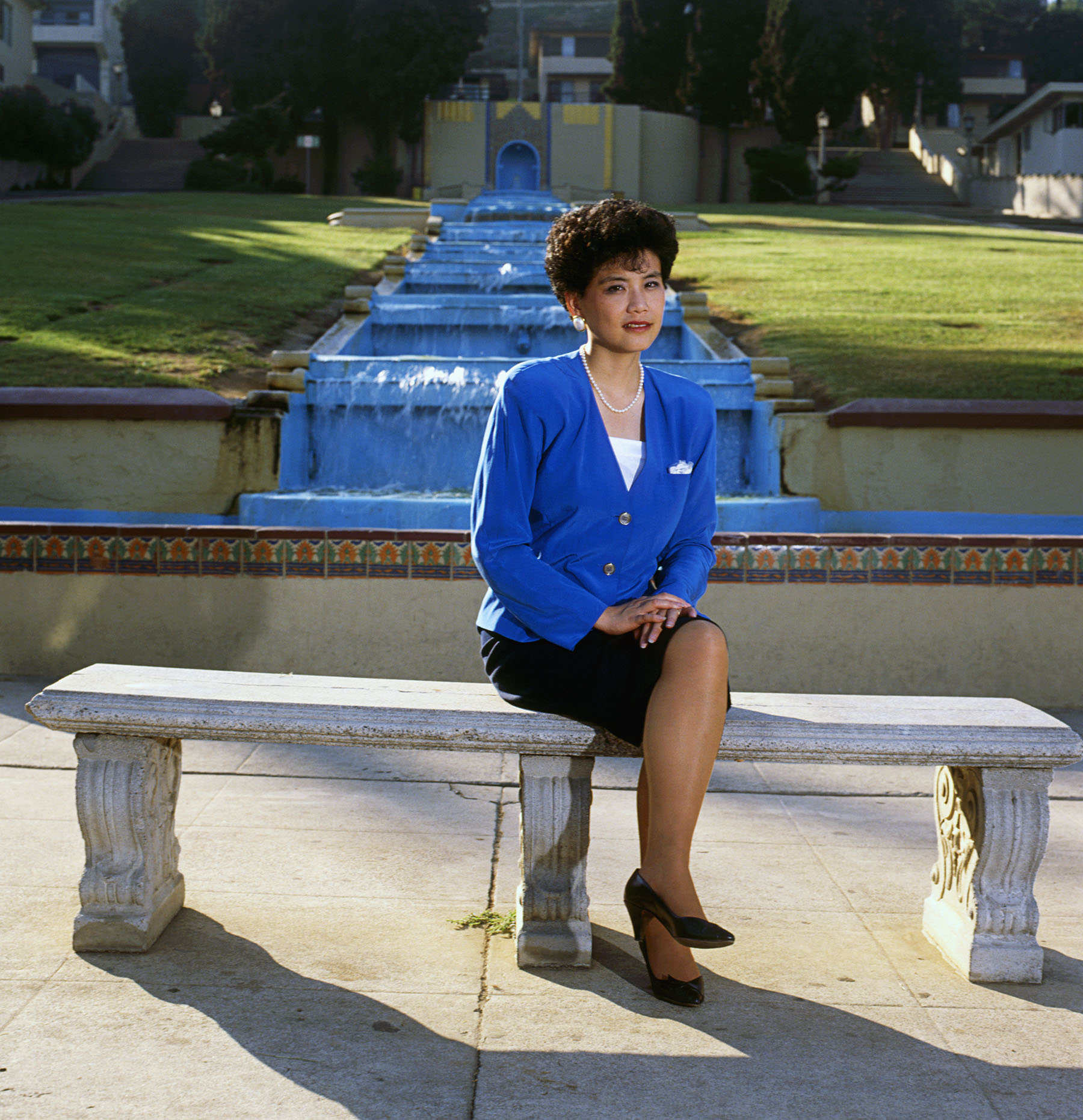 Speaking at a recent event for the Vincent Chin Institute, named after a Chinese American killed by White Detroit autoworkers in 1982, you mentioned that the rhetoric about Chinese competition echoes previous talk that has influenced hate crimes. On a related note, you had your loyalty to the nation questioned in February by Texas Republican Rep. Lance Gooden. What are your thoughts about the current climate?
Well, we are at a pivotal moment in history because we are coming from three years of anti-Asian hate. President [Donald] Trump [called] COVID-19 the China virus, Wuhan virus and kung flu. As a result, there were those in America that decided to take their frustrations out on Asian Americans and they didn't care if they were Chinese. There were 11,500 acts of anti-Asian hate in the past three years. So now we get into a situation where the tension and rhetoric against China is reaching its height, especially from Republican Congress members who I think want to do it to score political points. The rhetoric can clearly have harmful effects to Chinese Americans because we already have this anti-Asian hate that has been occurring. That's why I have been very, very vocal in stopping this and talking to my colleagues on the dangers of the xenophobic rhetoric and pushing back any time there are xenophobic comments made where people have gone beyond the pale in terms of the actions that they want to take to stop China.
As a three-time mayor of Monterey Park, you emerged as one of the political leaders advocating for the community after a mass shooting occurred there at the beginning of the year. What do you want readers to know about how residents are recovering from the violence in the months since?
Well, it was shocking and stunning when a gunman walked into the Star Dance Studio in Monterey Park right on the eve of what should have been a joyous time on the eve of Lunar New Year. This gunman shot 11 people dead and wounded nine others. It was incomprehensible to have this horrendous violence in the middle of our peaceful community. It is now the worst mass shooting in Los Angeles County history. The shooting traumatized our entire community, but my top priority was victims' families. So over the past few months, I've met repeatedly with many of them to ensure that they got the resources needed to get through this terrible crisis. I'm very grateful to the community because they immediately started helping to ensure that this community would heal.
You mentioned that a GoFundMe campaign raised more than $1 million for the victims' families. You've also expressed gratitude that the nation's leading politicians visited Monterey Park after the shooting.
I am grateful because I asked for federal resources and immediately Vice President Kamala Harris came to console the victims. Then Secretary of Health and Human Services Xavier Becerra came to have a roundtable with the community providers. And then, Administrator of the Small Business Administration Isabel Guzman came to visit the small businesses surrounding the shooting site and was able to make disaster loans available to help in recovery. But the most impactful visit by far was when President [Joe] Biden came. I was with the president when he consoled each of the victims' families, and I was so moved by the incredible empathy shown to each of them, which I know helped them enormously in their healing. He also chose that occasion to announce his historic executive actions to reduce gun violence and save lives.
I also have renewed my effort to enact gun safety legislation because this shooter had a high-capacity magazine which allowed him to shoot 42 times in a matter of minutes. So, I'm the original co-sponsor of the bill to ban assault weapons, including high-capacity magazines. And I also have a bill to enhance our red flag laws because, you see, this shooter was deteriorating mentally and accumulating weapons, but I don't think anybody in our immigrant communities knew that they could have alerted the authorities and had his weapons taken away. So my bill is to require such outreach in different languages to immigrant communities.
I want to switch gears and ask you about your advocacy for women's rights. In March, you introduced the Women's Health Protection Act of 2023 to protect a person's ability to continue or end a pregnancy and a health care provider's ability to provide abortion services. You were trying to get such legislation passed even before the Supreme Court's Dobbs decision last year overturned the federal right to an abortion.
Well, I have been involved in women's issues since the beginning of my time as an elected official. So I was really honored when the reproductive groups came to me in 2013 and said that there are states that are passing laws to erode our access to abortion. These laws dictate such unnecessary things as the necessity for a physician to have admitting privileges to certain hospitals. They were just meant to create greater barriers to abortion. So they said, "Will you be the author of this bill, the Women's Health Protection Act?" So, I said yes.
And then the horrendous decision by the Supreme Court occurred, the Dobbs decision, which took away a right that we have had for 50 years. It ensures that the women of today will have less rights than their grandmothers. So, immediately, Speaker [Nancy] Pelosi put the [Women's Health Protection Act] on the floor. We voted it out and it became the most supported pro-abortion bill ever passed by the House or Congress in the history of Congress.
You've also backed legislation to better serve small business owners. That work also benefits women. Can you explain how?
One of the issues I feel the most strongly about is that there needs to be pay equity. We have to ensure that that is remedied. It's worse for women of color, by the way. I have to say for AAPIs, you really need to disaggregate the data because you have those [women] that are Pacific Islanders and Southeast Asians that earn a very low amount in contrast to what men earn. And so that needs to be a tremendous area of focus. But, yes, small business can be the great equalizer because small business is the way that people can make a living all on their own. Small business creates two out of every three new jobs. What we need to do is to ensure small businesses get the help they need to be successful.
I have a bill that would make the Community Advantage Program permanent. This is a program of the Small Business Administration, which provides loans to those who may have a challenge getting the regular SBA loan because maybe they don't have the credit history that others have. This loan program is meant to help women and communities of color.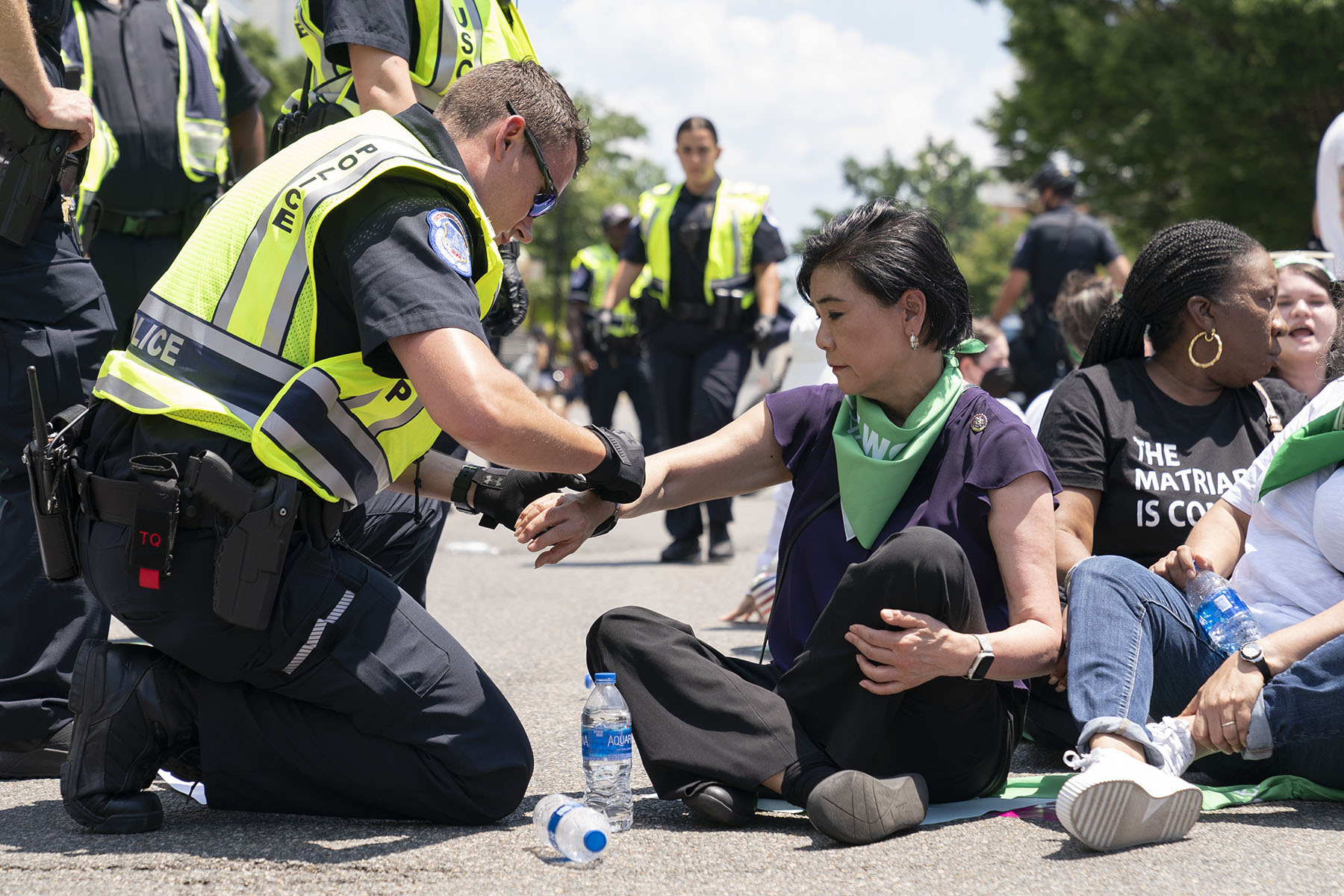 I can't begin to cover your entire career in this interview, but I did want to ask you about which achievement you're most proud of as a congressperson.
One of the first things that happened when I got to Congress as the first Chinese-American woman ever elected there was that a group of national Chinese-American organizations came to me. They said the Chinese Exclusion Act of 1882 was one of the most discriminatory laws ever passed by Congress because it made Chinese Americans second-class citizens and prohibited them from even becoming naturalized citizens. It ended in 1943, but it existed for 60 long years yet the U.S. never apologized for it. They asked, "Will you lead a bill to do just that?" And I said yes. So we worked very hard on it, and finally, we were able to get this expression of regret passed by both the Senate and the House of Representatives. It became the fourth such apology in the history of our country.
Hardly anybody in Congress knew what this was. It just shows the invisibility of the AAPI community to many in this country. The other thing I've been working on is to ensure that there is the visibility of the AAPI population in this country and that Americans are able to see that AAPI history is American history, that there has been discrimination against AAPIs but also great contributions by AAPIs. This is why I had been a big proponent around the AAPI museum study bill, which was signed into law last year by President Biden and which would start the process for creating an AAPI Smithsonian museum right there in Washington, D.C.