Your trusted source for contextualizing the news. Sign up for our daily newsletter.
A Dallas-area newborn will be returned to her parents on Thursday, 23 days after she was taken by Child Protective Services in a case that drew national media attention and sparked conversations about the disproportionate impact of the child welfare system on Black families and the long history of medical bias against Black midwives.
CPS took Mila Jackson from her home on March 28 after her parents chose to work with their licensed midwife to treat a common infant condition rather than following a directive from their pediatrician to take her to the hospital.
With authorities facing mounting public pressure to return Mila, a news release circulated Thursday morning by the Afiya Center, a Dallas-based reproductive justice group, said the Dallas County district attorney had decided to reunite Mila with her family.
"Public pressure and illuminating violations of our most fundamental rights works," Marsha Jones, executive director of the Afiya Center, said in the release. "Mila is finally on her way back where she belongs. But this never should have happened in the first place. Systemic racism is the reason why Mila was separated from her family. Period."
Advocates working with the family said that while they are happy to see this outcome, damage has already been done.
"Mila isn't the first Black baby to be unjustly ripped away from her family, and she won't be the last one — unless fundamental changes are made to the child welfare and criminal justice systems," D'Andra Willis, a birth justice coordinator at The Afiya Center, said in the press statement.
"We need people to understand reproductive justice and freedom also means families have a right to choose when and how they want to parent," she continued. "This includes informed decision making, culturally sensitive care and choosing birth and postpartum support plans that meet their specific needs."
On March 21, Temecia Jackson gave birth to 6-pound, 9-ounce Mila at the couple's home under her midwife's care. Jackson told The 19th that she believed working with a midwife and team of doulas would be a safer, more comfortable process after she endured two difficult C-sections while delivering her two sons years prior.
Three days after Mila's birth, the Jacksons visited their longtime pediatrician's office for a routine checkup, where she was diagnosed with jaundice, a common condition in the blood that affects about 60 percent of newborns.
After the appointment, the pediatrician contacted the couple by phone to let them know that Mila's jaundice was an elevated level of 21.7 bilirubin, which is widely considered by physicians to be a potentially dangerous level for newborns that could affect brain development.
Jackson told The 19th that the doctor said Mila could be treated in a hospital or at home using a list of criteria he outlined. On the phone with him, she expressed her intention to work with the midwife to begin the at-home treatments.
As the day progressed, however, the doctor's tone changed and he grew skeptical of their midwife's ability to treat the jaundice quickly, Jackson said. But the midwife told reporters she did a video call with Jackson and noticed Mila's jaundice clearing up. She also did assessments of the baby's stool that indicated the bilirubin was leaving her system.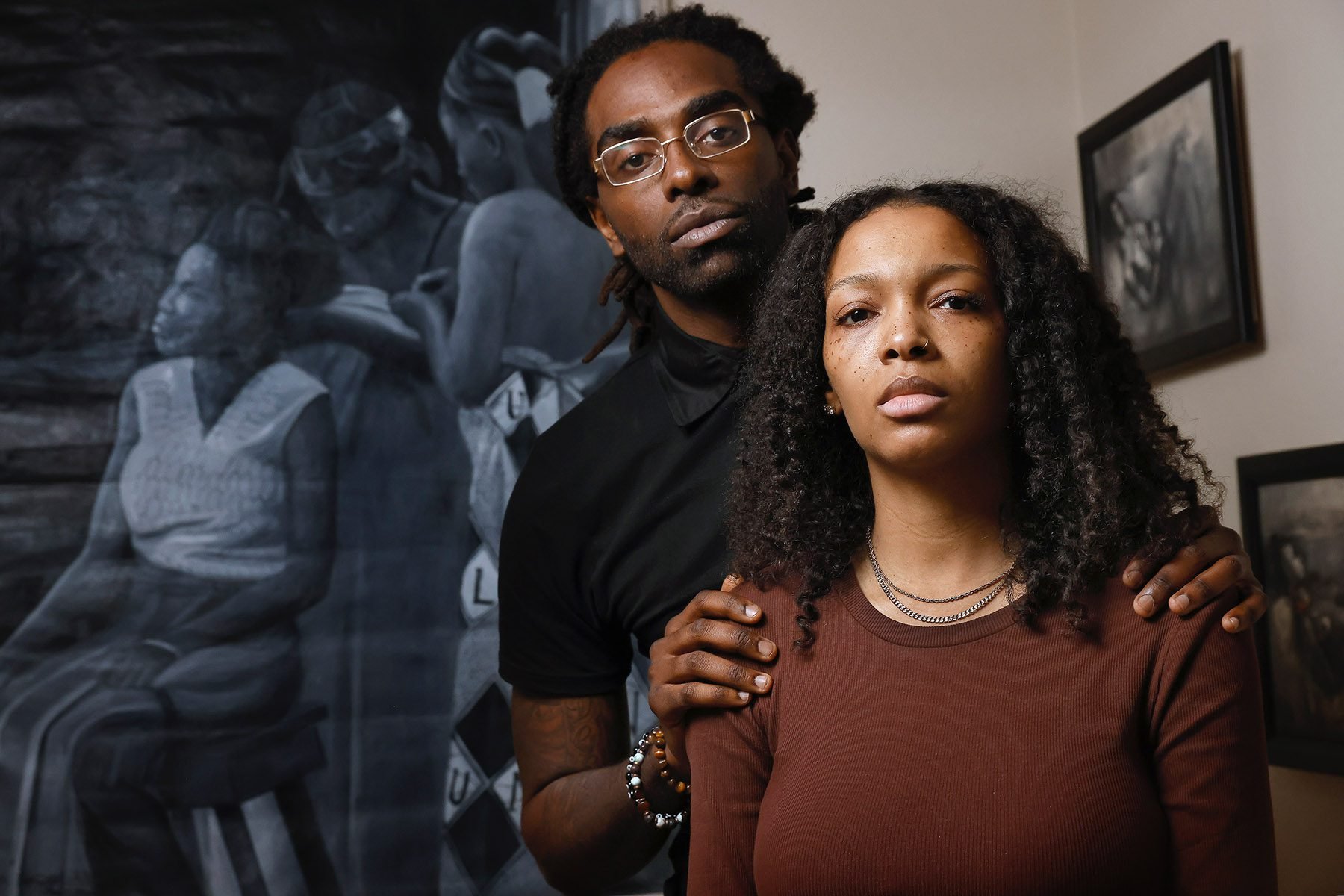 Still, the pediatrician contacted the family at least 10 times through phone calls, texts and voicemails, growing more insistent that the couple take Mila to the hospital. Within 24 hours of Mila's jaundice diagnosis, he contacted the Department of Family and Protective Services, according to an affidavit filed with the court. Ultimately, on Tuesday, March 28, authorities took Mila from her home, though the petition for her removal included the wrong parents' names. Mila was taken to the hospital for treatment several days later and then placed with a foster family, according to The Afiya Center.
Many U.S. physicians have long held biases against midwives — particularly Black midwives, though research indicates that states with the most integration of midwifery care have better maternal and baby health outcomes. Collaboration and communication between physicians and midwives is ideal, but many doctors dismiss the expertise of midwives, Audrey Luck, a licensed midwife in Florida, told The 19th.
"I've literally been told that by an obstetrician: '[Midwives] might as well be outside having a baby rolled over in the dirt and using shoelace,' because the doctor didn't know anything about my background or my education," Luck said.
In Mila Jackson's case, the history of skepticism about midwifery care collided with the child welfare system, which Black families are much more likely to come into contact with.
"We are relieved that the Jackson family will be reunited, but that doesn't undo the harm," Emma Roth, staff attorney with the organization Pregnancy Justice, said in the news release. "Time and again in our work, we see the 'child welfare system' weaponized to police pregnancy and separate families after delivery. The Jacksons' ordeal shows the trauma of the hospital-to-CPS pipeline, which terrorizes Black families. This should never have happened, and we're overjoyed Mila is home where she belongs."